4 Targeted Ways to Promote your Health
Gut health may not be the sexiest concept on the planet, but keeping yourself healthy surely has to rate somewhere. Probiotics are an excellent way to get healthy bacteria into your system and target any imbalance you're currently experiencing. Swisse Wellness have had this in mind while developing their new range of ultibiotics, which are a premium quality fridge-free probiotics.
"The gut's microbiome plays an influential role in your health and wellbeing. The importance of good gut health has never been greater and Swisse is excited to support New Zealanders on their quest to be the healthiest and happiest version of themselves," says Swisse Wellness Product Specialist, Andrea Fenner.
"We worked diligently to ensure the consumer was front of mind when developing this quality probiotic range. Consumers have an understanding about the various benefits of probiotics and know that they can help in ways other than just digestion. The new range includes specifically selected strains based on scientific evidence, so the products are tailored to have specific benefits & outcomes." says Fenner.
Let's do a quick rundown of what each of these probiotics are tackling.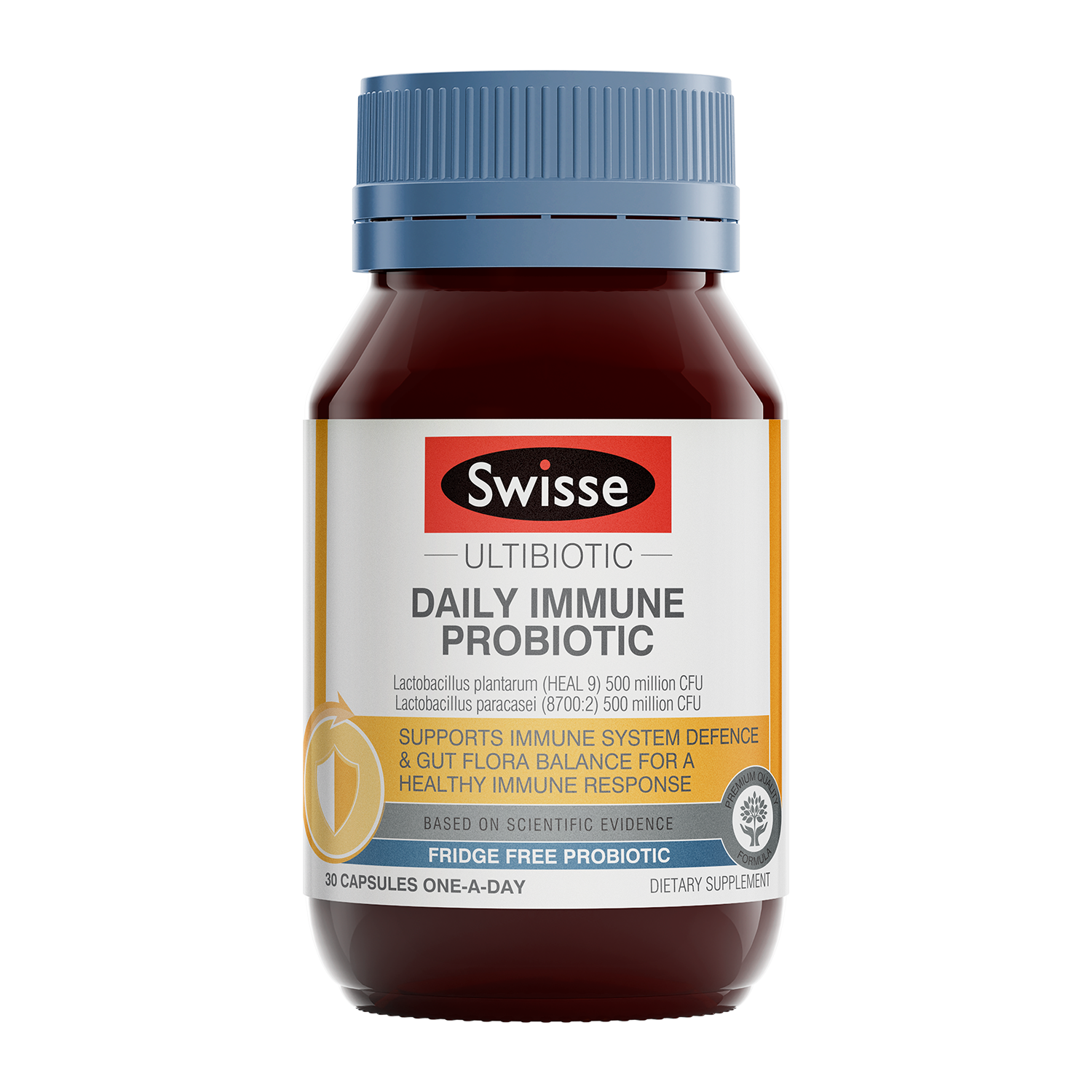 Swisse Ultibiotic Daily Immune Probiotic
No matter what happens, this is the one Probiotic you should have in your life. Immunity is king. This particular one combines two clinically trialed strains— Lactobacillus plantarum and Lactobacillus paracasei —specifically formulated to support immune system defense and gut flora balance for a healthy immune response.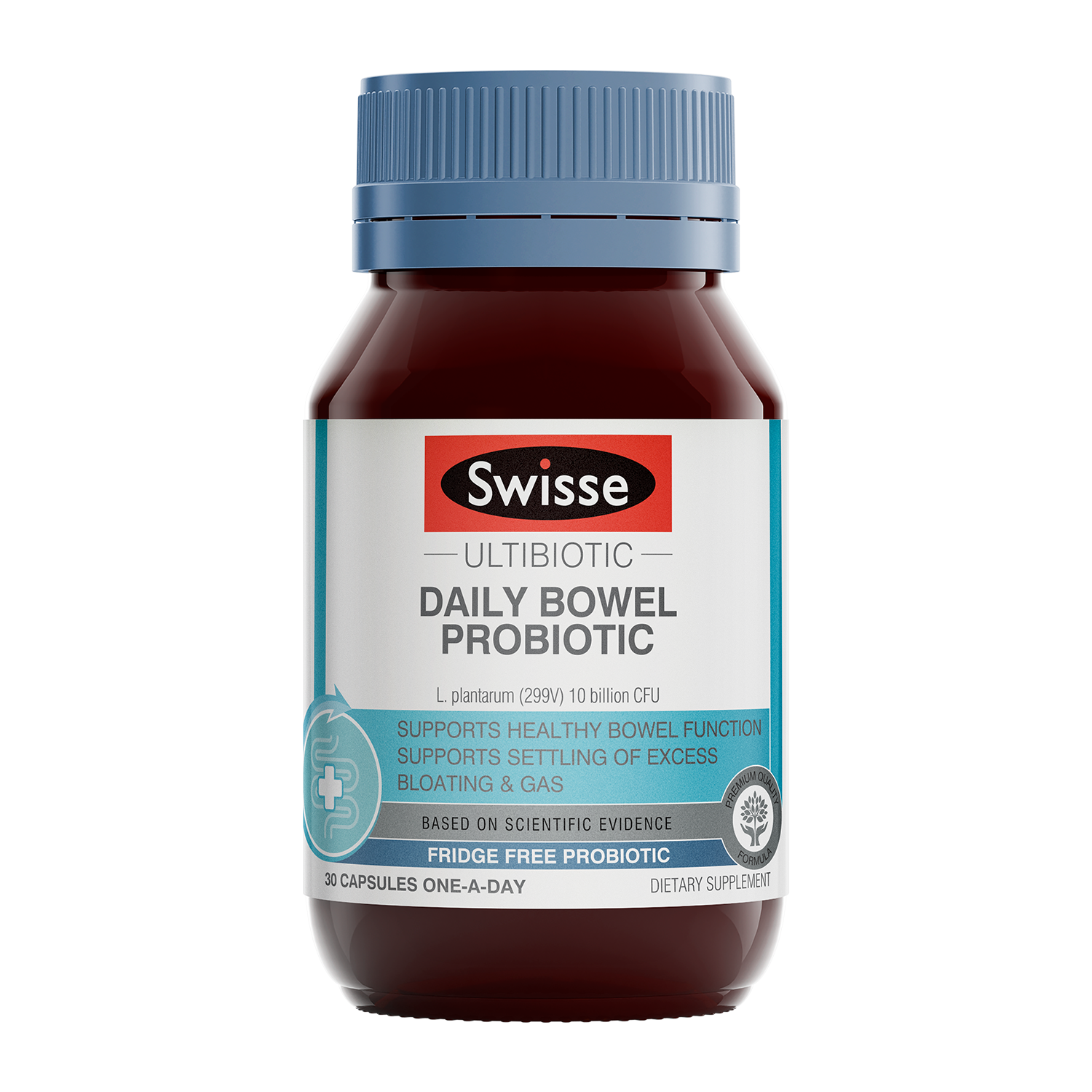 Swisse Ultibiotic Daily Bowel Probiotic
Keeping it simple with only a single strain this time the Daily Bowel Probiotic  contains Lactobacillus plantarum which helps support healthy bowel function and settling of excess bloating and gas.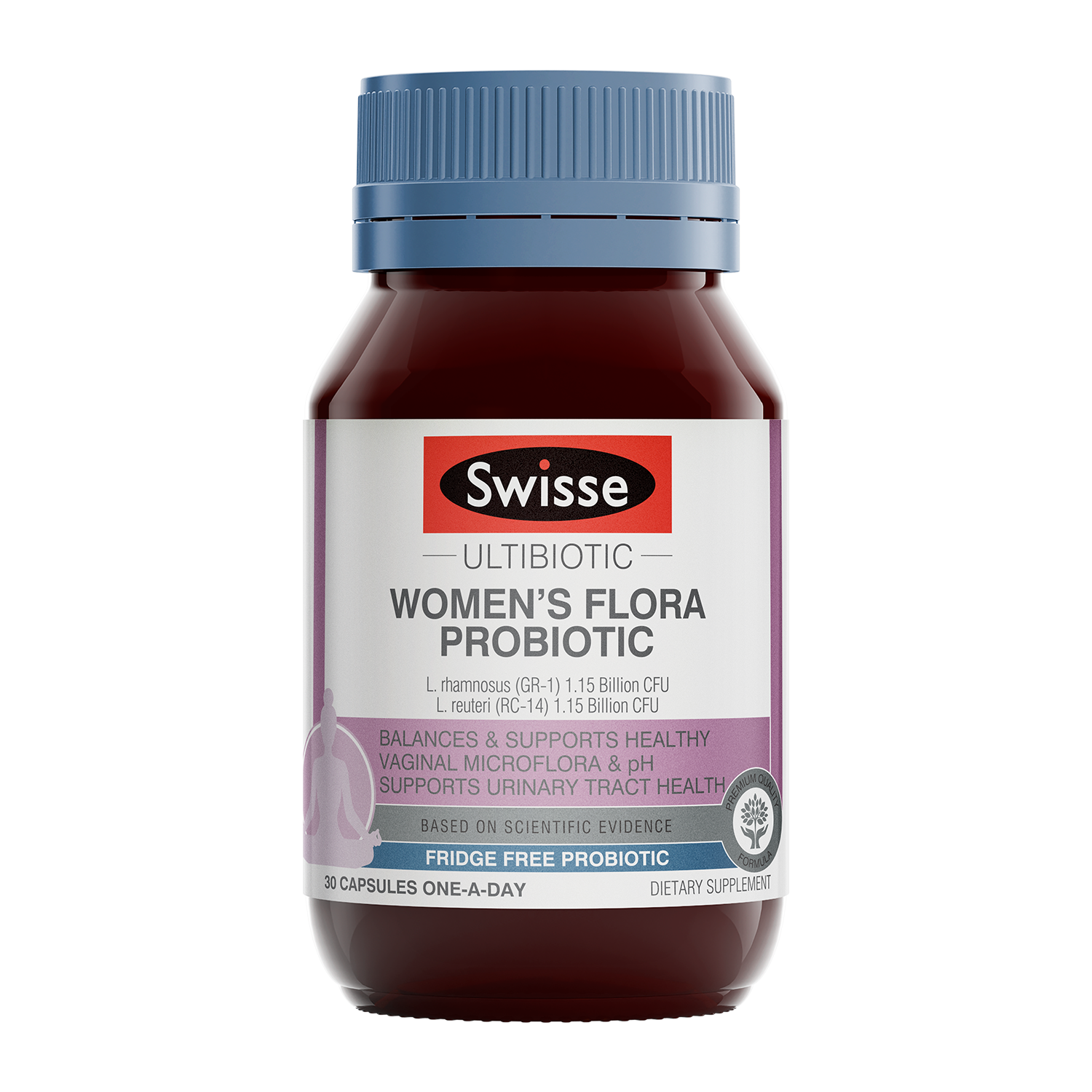 Swisse Ultibiotic Women's Flora Probiotic
Travelling south the Women's Flora Probiotic contains Lactobacillus rhamnosus and Lactobacillus reuteri which promotes healthy vaginal flora and supports urinary tract health.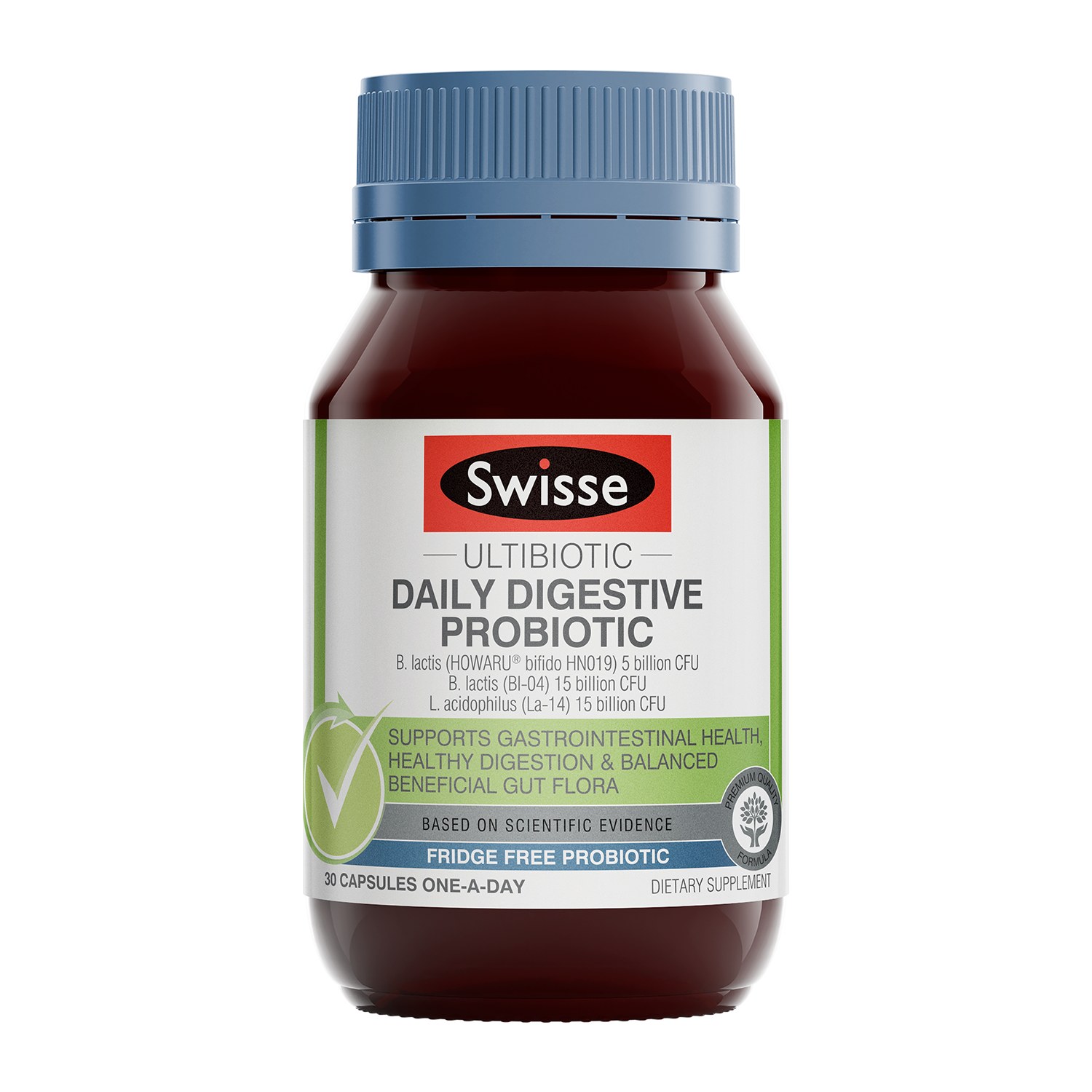 Swisse Ultibiotic Daily Digestive Probiotic
Combining three clinically trialled strains—Bifidobacterium lactis, Bifidobacterium lactis and Lactobacillus acidophilus supports gastrointestinal health, healthy digestion and balanced beneficial gut flora.
Each bottle contains 30 capsules, RRP's for $37.95, and should be in stores now.
You'll also like: