It is time to say goodbye to the mess in your home because organization has just got easier with some unconventional tools to tidy your space up with a little creative flair. Instead of spending thousands of dollars installing that new cabinet or buying a new chest of drawers, consider these cheaper, more convenient alternatives for more space in your home:
1. Pegboards

Pegboards will save you from clutter in basically any space you might have in your home. From organizing kitchen and craft tools to displaying your accessories, these boards can be easily painted to both decorate and sort out your messes. They can also be used to hang up some frames and photos, allowing you to change the orientation of your displays as and when you want to without causing too much damage to your walls.
2. Magazine Holders
Not only functional for organizing your magazines and papers, magazine holders can be used to store vegetables, rolls of cling wrap and aluminium foil and cutting boards in the kitchen, and extra rolls of toilet paper in the washroom. The sturdier ones can also be flipped over on their sides and mounted to wall corners to create a side table with a little shelf underneath for extra storage.
3. Tension Rods

The tension rod is a magical thing. They can be used for miniature curtains to hide the things you don't want people to see on open shelves, and act as paper towel holders that fit perfectly in that cabinet under the sink. Add on some hooks or pegs and turn them into drying racks or accessory displays. The list of uses for tension rods goes on and on ─ cheap and easy to install, there are no more excuses left for a messy cabinet.
4. Jars, and lots of them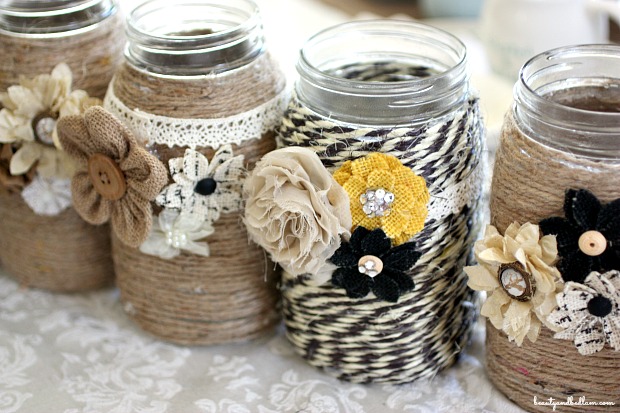 Need we say more? Whenever you get a jar of pickles, pasta sauce or mayonnaise, remember to rip off the labels and reuse them as storage devices ─ for your spices, flour, pancake mix, earrings, q-tips, bobby pins or hair-ties. The more jars you collect, the less clutter you'll have!
5. Photo Frames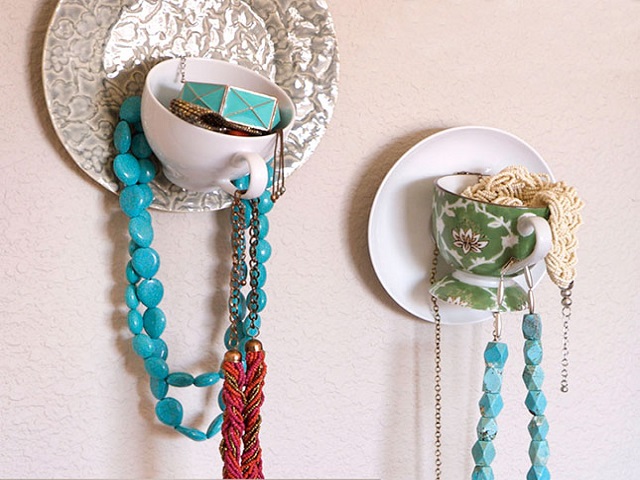 Photo frames are beautiful organizational tools that can be used to display your collection of earrings and necklaces, or hang up your keys so you'll never lose them again. All you need is some chicken wire, wire mesh or cork squares to hang up whatever you need hung using ordinary, run-of-the-mill thumbtacks.