Keeping interior living fresh
Keepin' It Fresh
We often think of pollution as an outdoors issue, but we spend many hours each day surrounded by indoor pollution. Particles like pollen, mould and kitchen fumes stay inside our homes and can affect our health in the long term.
Dyson has designed their Pure Cool Me as a fan and air purification system. It is a small but mighty machine that will fit perfectly into your bedroom, office or into your little one's nursery. The quiet air projection from the Dyson Core Flow technology will circulate the fresh air throughout the room. Keeping with their aim of creating brilliant devices to improve our lives, the Dyson Pure Cool Me senses light and will adjust its functions accordingly so that when you sleep, it won't disturb you.
The HEPA filter will catch 99.95% of particle pollutants and ultra-fine pollutants while the activated carbon works on the odours and fumes. The smart gadget will keep the allergens out of your home.
Timeless Towels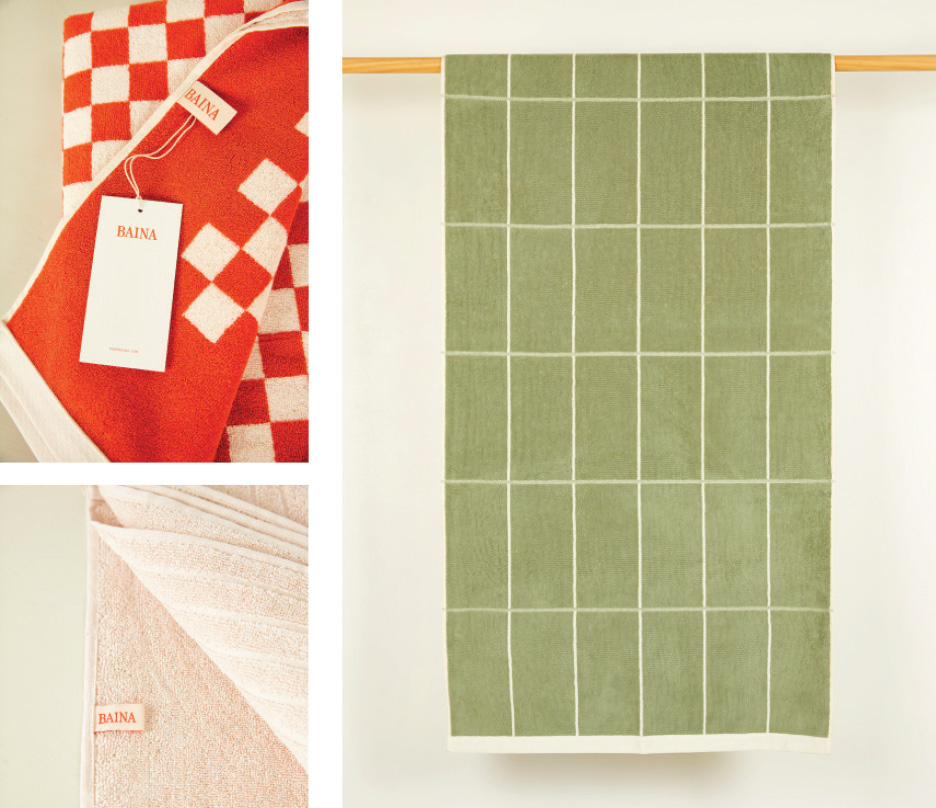 Lifestyle towels are no longer boring and drab with the launch of Baina Towels. The brand, designed by Kiwi founders in Melbourne and made in Portugal, is ethically produced with GOTS certified organic cotton from a reputable mill.
The focus on quality, sustainability, and ethics are apparent in the processes and products throughout the Baina Towel range. The colours are soft, unpretentious and tranquility-inspiring, and are bound to bring about a sophisticated feel to your home or to that of others as a well-loved gift.
These are the everyday household essentials done the right way – with simplicity and longevity in mind. A sustainable principle that Baina is based on is the cardinal idea that luxury products that are crafted skillfully and with the user in mind to prevent the need to continually repurchase the same product and discard old. These towels will last you through trends and tribulations with timelessly earthy tones and minimalistic patterns.
Wanting Wicker?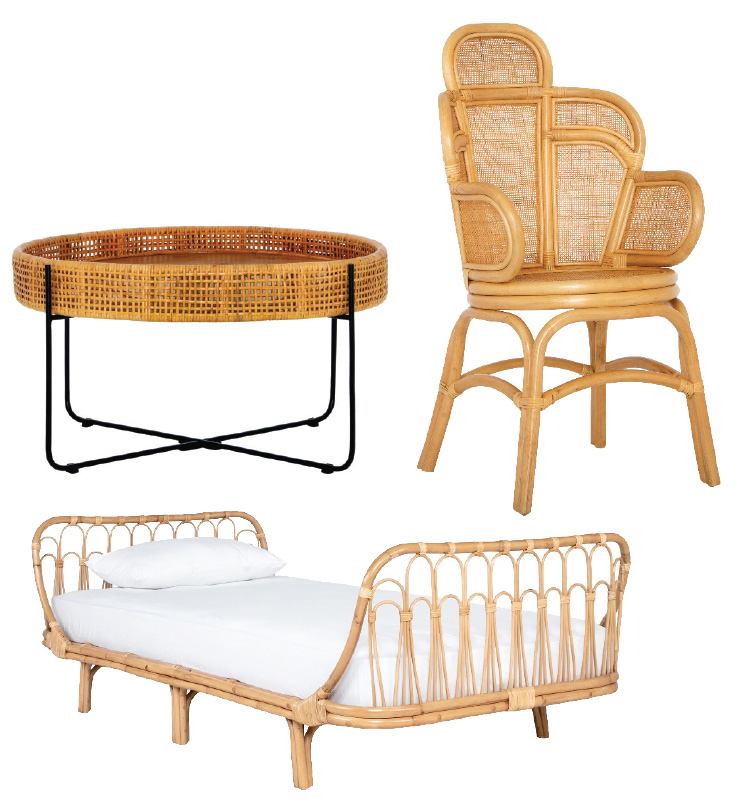 Wicker is making a comeback with earthy, wooden, Balinese-inspired pieces standing at the top of our wishlists and Freedom Furniture have got just the ticket.
Keep the vibe relaxed and stress-free by adding a touch of whimsy with the Ratu Occasional Chair. Not only does it add a boho-chic element to your home, but it can also fit into any neutral-toned space, meaning that you don't have to change everything to accommodate your new chair. If you're looking for a more significant revamp of a bedroom, consider the cool, calm and collected Bungalow Bed Frame.
The contemporary and coastal look that woven, natural materials create will move you through the warmer months and keep it feeling light and cosy even when the colder months creep in. Even your favourite lounge could be modified to support the trend by adding a feature piece like the Sumba Coffee table.
Ideal Interiors
If you are seeking inspiration and direction for a home makeover or just an impressive coffee table staple, Our Spaces by art director and designer, Alana Broadhead, is the ultimate book for you.
The linen bound hard cover will give you an intimate and detailed look at some of the most elegant and delightful bedrooms, bathrooms, kitchens, lounges and work spaces in the country.
Our Spaces shows you more than 400 photos to stimulate your creative senses and also provides ideas and notes about each of the spaces. Broadhead show us that even the simplest design choices can allow you to maximise your use of your home and evolve your rooms from flat to fashionable.
The goal is to help you stay stylish with the aspiration of creating sophisticated spaces that are also a great place to unwind after a long day, matching the author's motto that "Design is the Art of Living Well".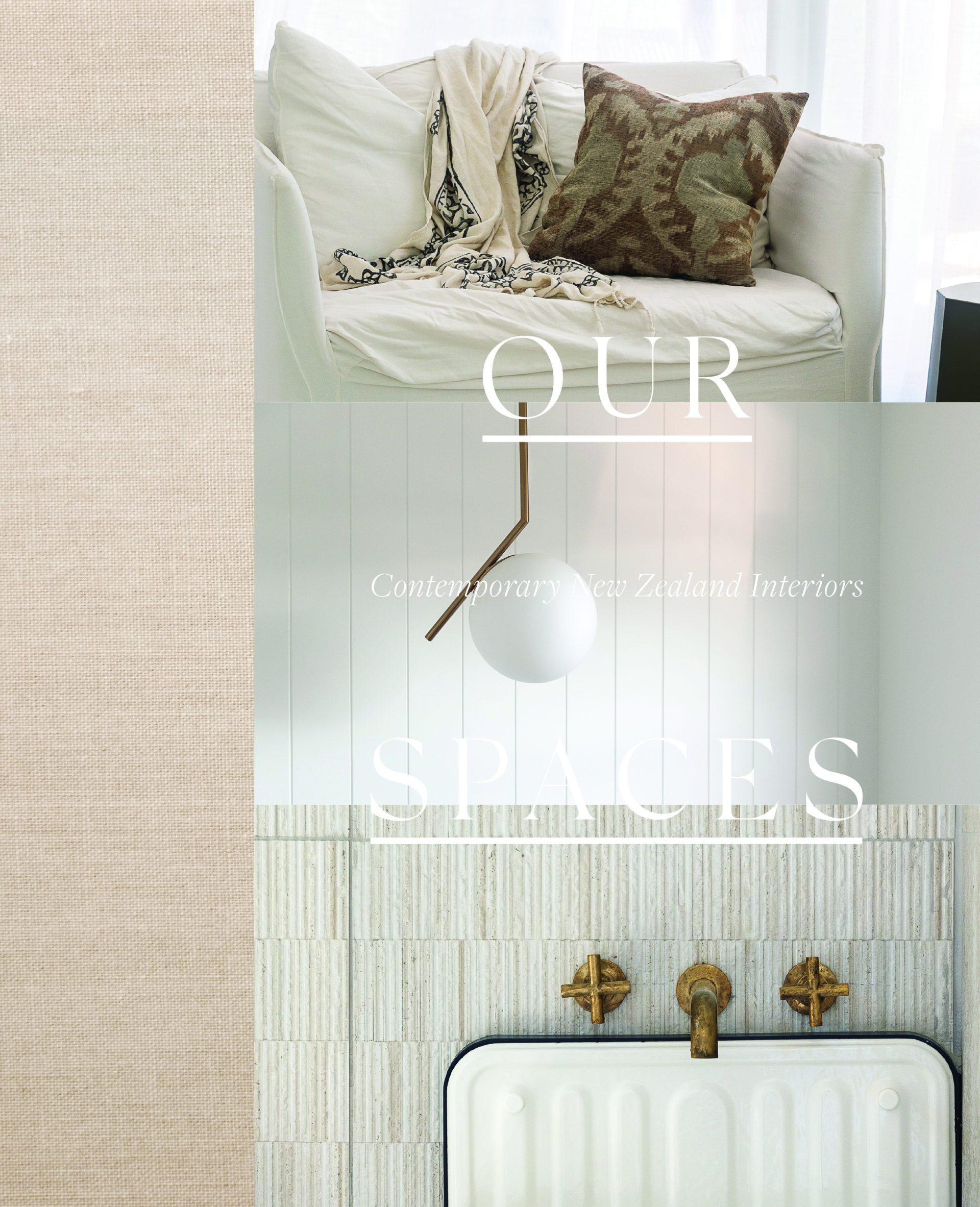 Our Spaces by Alana Broadhead. Published by RHNZ Godwit. RRP $70. On sale now.
You'll also like: