We all know how H&M and Zara fuses the latest high-end designs and creates knock-offs after it is showcased on the runway. The detail or silhouettes have been many times reproduced to create déjà vu at your average low price-point clothing stores. Blogger Nicolette Mason brought to our attention that flipped this procession 180 degrees by pointing out that Hedi Slimane has trolled us by replicating a Forever21 print for its Fall/Winter 2015 collection.
https://twitter.com/TheFashionLaw/status/639475446136991745
Saint Laurent Paris is currently selling clothes and accessories with this lipstick print that is so blatantly Forever 21 in 2013. The Saint Laurent dress is sold at a hefty $3,490 while the Forever 21 version was sold at $23. The lipstick print has been used universally, yes. However, the resemblance between these two are uncanny.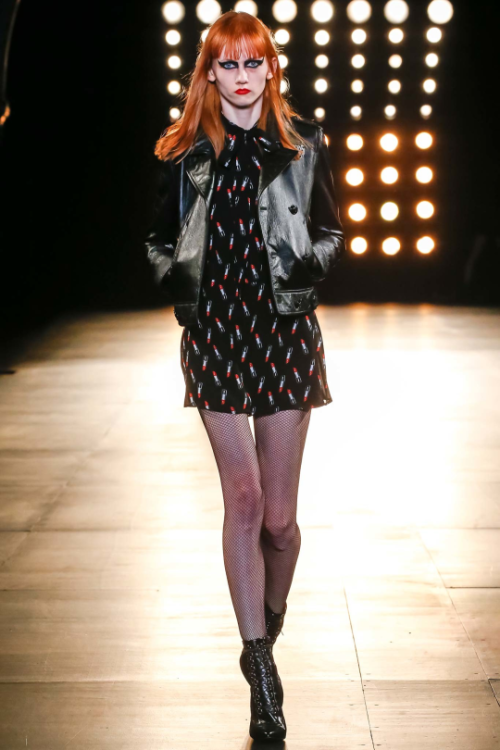 This copycat syndrome adapted by Zara and H&M is said to be a curse for the designer. Although, ont he contrary, Balmain's creative director, Olivier Rousteing said that he was delighted about it last year. He said, "I think it was Coco Chanel who said if you're original, be ready to be copied… I love seeing a Zara window with my clothes mixed with Céline and Proenza! I think that's genius. It's even better than what I do! I love the styling, I love the story… I watch the windows always, and it's genius what they do today. They go fast, they have a great sense of styling and how to pick up what they have to pick up from designers. I'm really happy that Balmain is copied – when I did my Miami collection and we did the black and white checks, I knew they would be in Zara and H&M. But they did it in a clever way – they mixed a Céline shape with my Balmain print! Well done! I love that."
In the direction of copying high end designs to make it more accessible for us ladies who don't have a casual million in our bank accounts, this copycat method is great. However, when it moves the other way, this seems like a bit of a "troll".