A delicious (literally) package arrived this week, a box of 4 chocolate bars from the Remarkable Chocolate Company.
Actually, to call them chocolate bars is rather crass, these Handcrafted delights have been traditionally created using high quality ingredients and it shows.
The gift box comes with four flavours inside – 70% Cacao fine dark couverture chocolate, 70% Cacao fine dark couverture chocolate poured over marshmallows, toasted coconut and raspberries,
32% Cacao fine milk chocolate, 32% Cacao milk chocolate poured over roasted salted peanuts and finished with a sprinkling of strawberries – is your mouth watering yet?
Each bar is 150g of pure indulgence and to be honest probably way too good to give away – we recommend you have a happy Xmas and keep them for yourself!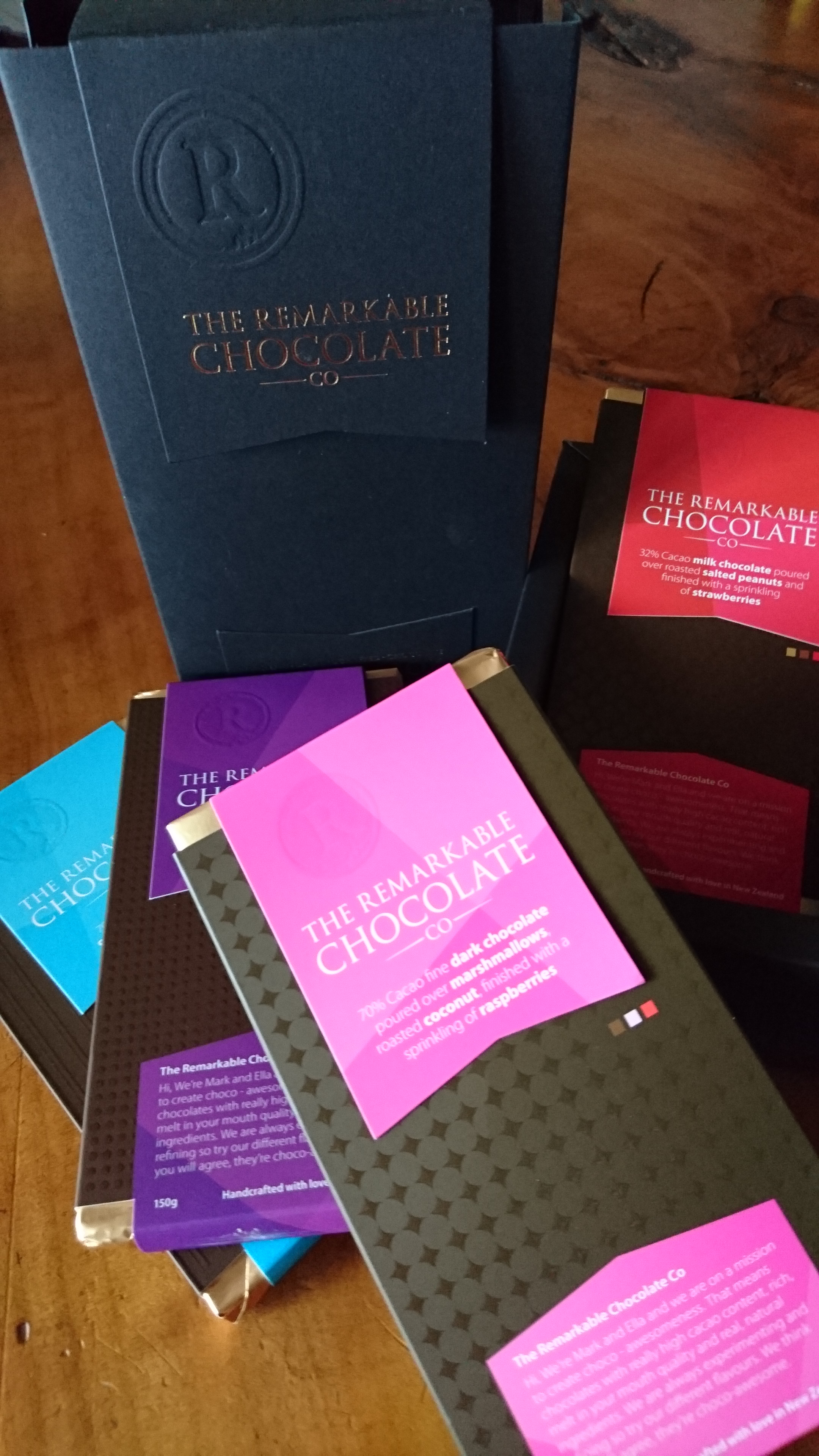 Pic taken on Sony Xperia Z5