We've heard it all before ─ how women are less able to commit to jobs or get a full education because of pregnancy and their responsibilities as a mother. However, one lecturer at Jerusalem's Hebrew University has extinguished all such nonsense by showing how being a mother should not be a problem for women in their lives.
Professor Sydney Engelberg teaches Master's Degree Programmes, so his students consist of many young mothers. He would encourage his students to bring their babies to class, and even to breastfeed. It was during a class on Organizational Behaviour that the baby of one of his students started to cry. As the mother started to make an exit with her baby, Professor Engelberg casually walked over to stop her from leaving class, carried her baby and continued his lecture ─ simply because he was in a better position to calm the baby down since he was able to walk around the classroom.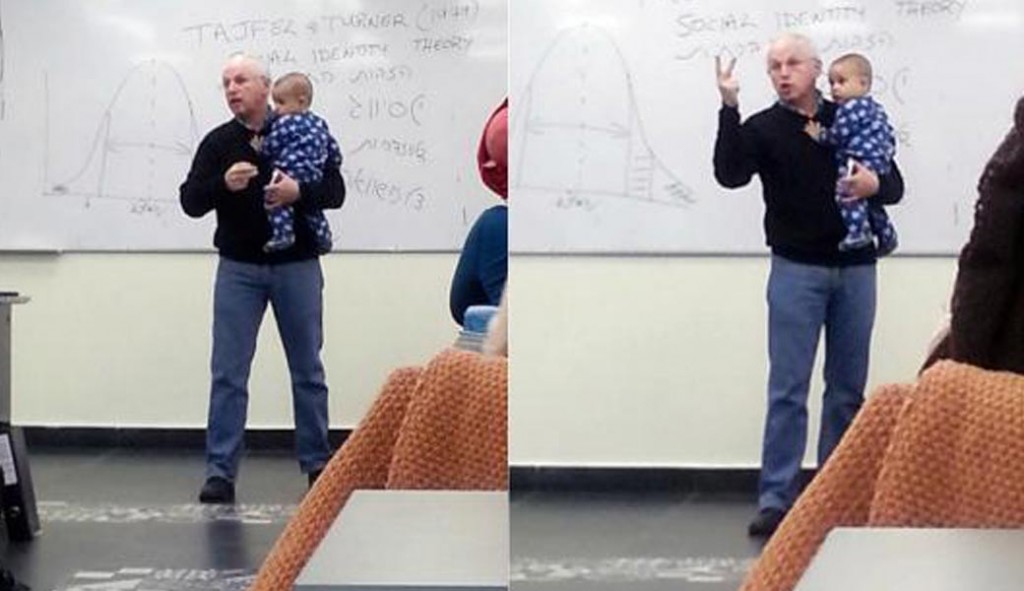 His casual reaction was so natural for him that the Professor is now puzzled as to why the photo of him carrying the baby in class went viral all over the world. He must not know how rare a man he is in this world, to show such natural support for mothers and women in the academic world.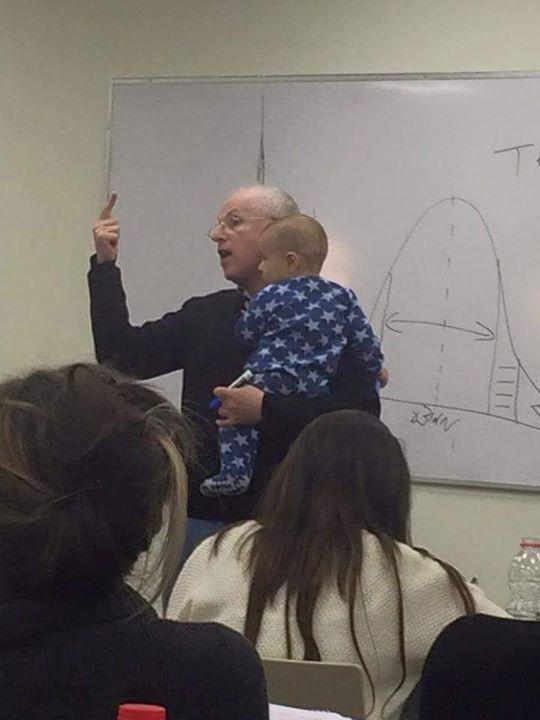 Professor of the year? We think so too.