A Vote for Vegetables
It wasn't too long ago when many of us would scoff at the idea of eating a meal that didn't include a portion of meat. It seems the old 'meat and three veg' adage has been ingrained in us Kiwis since we were young and for many of us, it's all we've ever known. However recently, it seems more and more of us are adopting a 'no meat and all veg' ethos at the dinner table at least some nights a week.
One such Kiwi is MasterChef New Zealand winner, Nadia Lim. Since winning the reality series in 2011, Nadia's name has become synonymous with cooking that is both natural and delicious. She's appeared on numerous TV shows, released a string of successful cookbooks, and co-founded home delivery service, My Food Bag.
While Nadia herself is an omnivore, with her recipes catering for all sorts of diets, she is also a big fan of vegetables and is passionate about getting New Zealanders to introduce more plant-based meals into their daily lives. In October, Nadia released her first plant-based cookbook, Vegful, designed to encourage readers to increase their vegetable intake, without sacrificing on flavour.
We talked to Nadia about her new book, her passion for vegetables and why we should all be introducing more plant-based meals into our lives.
What motivated you to write your first vege-focused cookbook, Vegful?
I've wanted to write a vegetarian/vegan cookbook for a few years, but I don't think the majority of Kiwis were ready for it 5 years ago. But now they are…woohoo! Plant-based eating is becoming more and more widespread in NZ and abroad.
I'm not vegetarian/vegan myself, rather just a huge vegetable lover (and we eat plant-based about half of the week). I think whichever way we choose to eat, there's no denying that eating more vegetables is a great idea for all of us!
There appears to be a big shift recently in people's mindsets around plant-based cooking. What do you attribute this shift to?
There are so many good cafes and restaurants doing incredibly delicious plant-based meals these days that the misconceptions around vegetarian/vegan food somehow 'lacking' (in flavour, satiety, and ease, for example) has been shot to pieces. It's great, I hear so many regular-eating omnivores saying that they usually order a vegetarian meal when they go out as they prefer it.
What suggestions do you have for readers looking to include more plant-based meals in their life?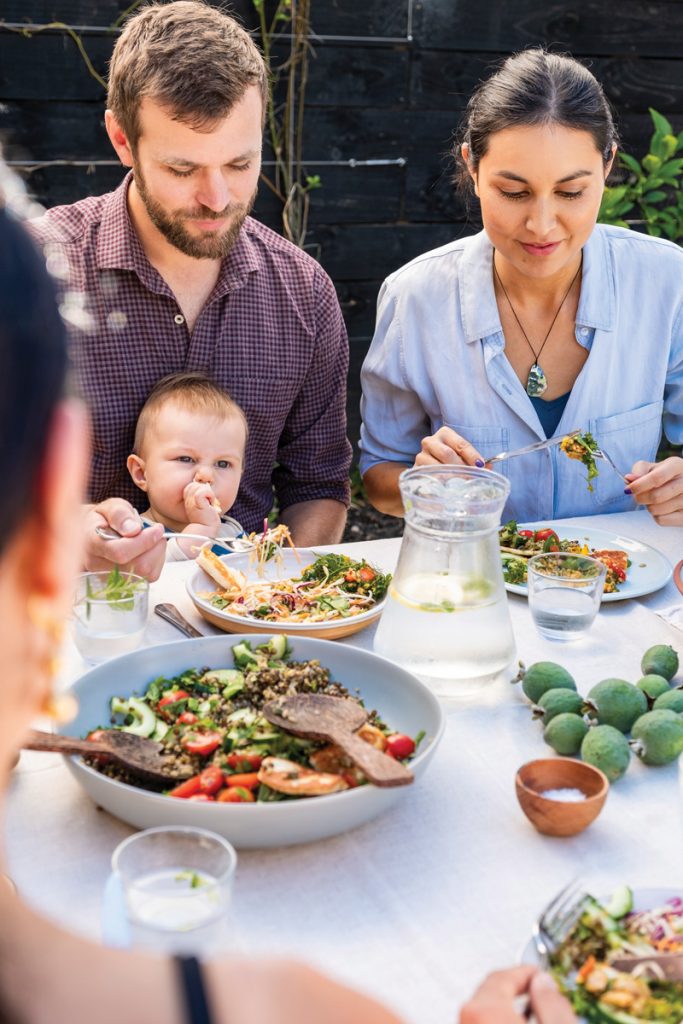 Grab a copy of Vegful!
I think the key thing is to switch your way of thinking about how you build a meal. Instead of starting with 'should we have chicken, fish or steak tonight?' say 'should we have eggplant, courgette or kumara tonight?' Let veggies be the starting point of your meal and you'll start getting way more creative with them.
What are you hoping readers take away from the book?
I want people to get excited about vegetables and vegetable-based meals of all sorts!
Having qualified as a dietitian, your recipes are very health-focused. Did your love for cooking influence your passion for nutrition?
I'd say they're more taste-focused than anything. All my recipes have to score at least an 8.5/10 by my taste testers (aka my friends and family) before they make it into a book.
I don't purposely focus on nutrition, however because my recipes use natural, unprocessed ingredients, that you're cooking yourself, and more often than not contain lots of veggies, they are naturally inherently good for you! My love of food definitely influenced my curiosity around nutrition, which lead to me studying nutrition and dietetics for five years at Otago University.
Where do you draw your inspiration from?
Eating out, eating at friends places, travel, and the produce itself. Call me crazy, but sometimes it's like my fruit and veg 'talk' to me as they're lying there on the bench and they give me ideas as to what I can do with them!
What's your favourite recipe in the book?
Hard, hard call. I can't just pick one. But right now, whilst I'm up at midnight ticking off my to-do list before we move house tomorrow, I could totally do with a few of the Pumpkin and Cinnamon Donuts. They're gooooooood.
What's the one vegetable you can't live without?
Tomatoes! Even though they're technically a fruit.
Turn the page for Nadia's recipe for Spinach and Ricotta Dumplings with Tomato Courgette Sauce
Recipe extract from Vegful by Naida Lim RRP $55. On sale now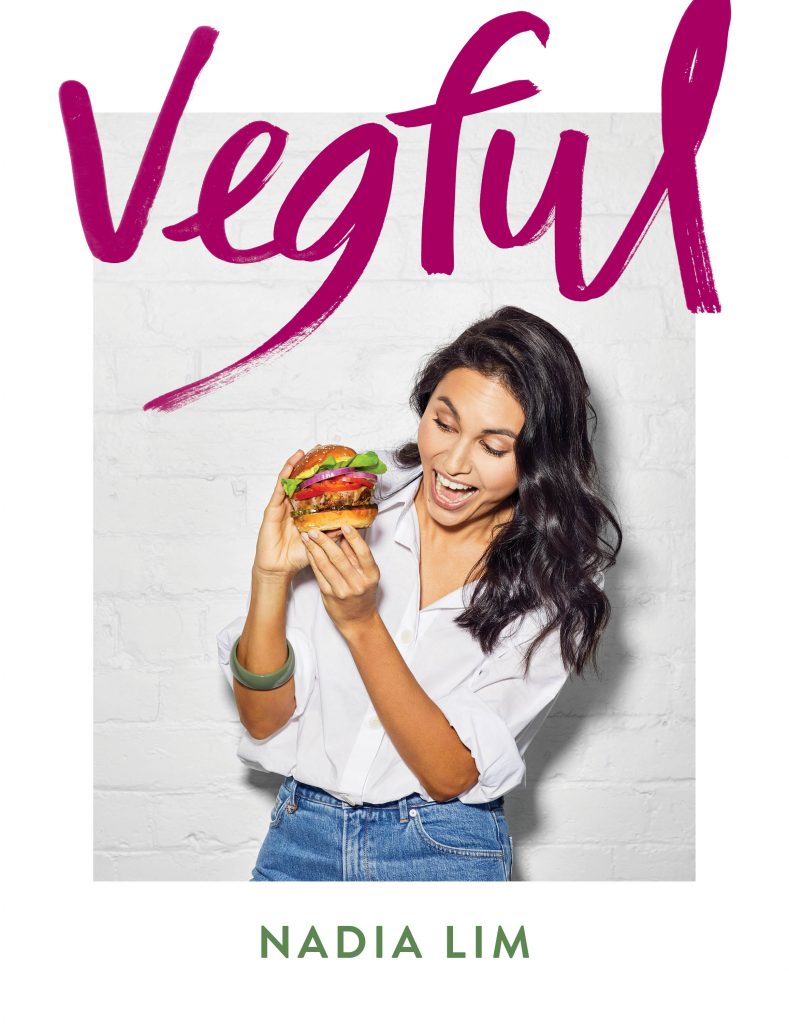 ---
SPINACH RICOTTA DUMPLINGS WITH TOMATO COURGETTE SAUCE
These plump little dumplings (often called 'gnudi') are the lighter, ricotta-instead-of-potato version of gnocchi. They're usually boiled; however, I much prefer them pan-fried to get a delightful golden crust. Plonked in a rich tomato sauce and grilled with cheese, this dish is seriously good comfort food.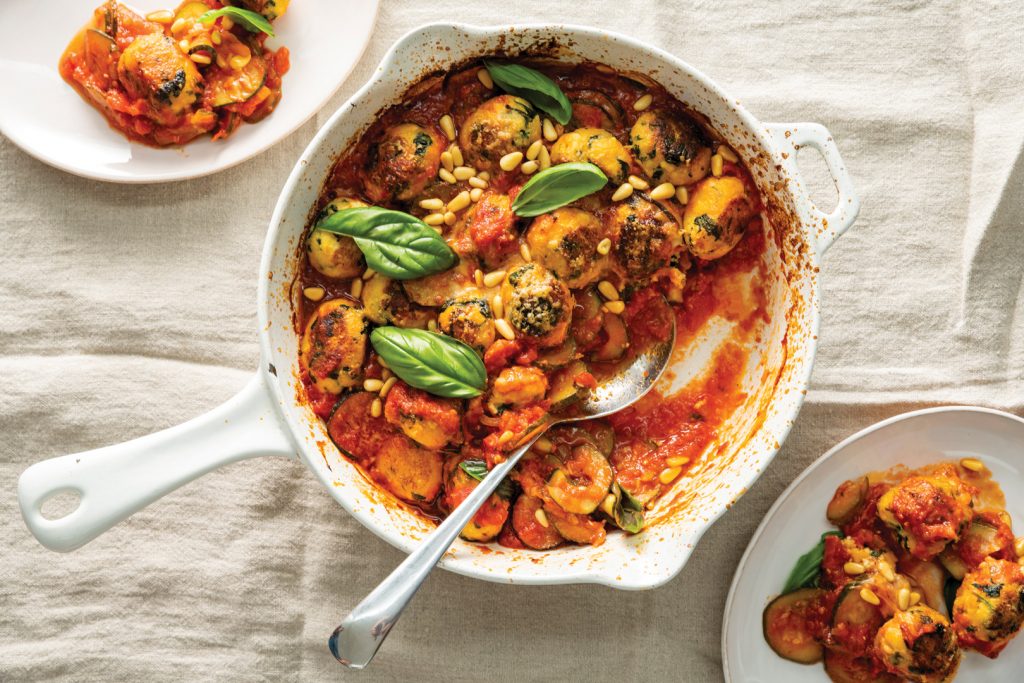 SERVES 4
Prep time: 20 minutes
Cook time: 25 minutes
150g spinach or baby spinach
400g ricotta
70g (1 ¼ cups) finely grated parmesan + 30g (1⁄2 cup) extra for sprinkling
2 free-range egg yolks
¼ teaspoon freshly grated nutmeg (optional)
¾ teaspoon salt
75g plain flour
TOMATO COURGETTE SAUCE
2 tablespoons olive oil
1 onion, finely chopped
2–3 cloves garlic, finely chopped
3 small courgettes, thinly sliced
400g can crushed tomatoes
2 tablespoons tomato paste
¼ cup water
¼ teaspoon dried mixed herbs or oregano
½ teaspoon sugar
TO SERVE
handful of basil leaves
2–3 tablespoons toasted pine nuts
Preheat oven grill. Bring a full kettle of water to the boil.
Place spinach in a heatproof bowl or pot and cover with boiling water. Leave for a few minutes until spinach has wilted, then drain well and rinse under cold water to cool. Use your hands to squeeze out as much excess moisture as you can, then finely chop spinach.
Combine spinach with ricotta, parmesan, egg yolks, nutmeg (if using) and salt in a large bowl. Add flour and stir until just combined.
Squeeze and roll tablespoons of mixture into slightly oval balls and place on a plate. Refrigerate for 10 minutes or so to firm up while you make the sauce.
Heat olive oil in a large fry pan (use an ovenproof one if you can) on medium heat. Cook onion, garlic and courgettes, with a good pinch of salt, for 5–10 minutes, until soft. Stir in tomatoes, tomato paste, water, dried herbs and sugar and simmer for about 5 minutes until sauce has thickened. Stir in a good glug of extra-virgin olive oil and season to taste with salt and pepper. Spoon into an ovenproof dish (or leave in the pan if it is ovenproof ).
Heat a drizzle of olive oil or knob of butter in a separate, non-stick fry pan on medium to high heat. Pan-fry dumplings (in batches) for a few minutes, gently shaking around the pan to brown evenly on both sides. Place dumplings in the tomato sauce.
Drizzle with extra-virgin olive oil and sprinkle with extra parmesan. Grill for about 5 minutes until golden. Garnish with basil and pine nuts.
You'll also like: