An American Oasis
Welcome to Canyon Point – a region in Utah's south marked by mystifying rock formations that chronicle America's geological history that's 180 million years in the making. They reveal a tumultuous and relentless weathering that forged this vast rocky landscape. In the midst of this sparse yet majestic locale, is the Amangiri Resort.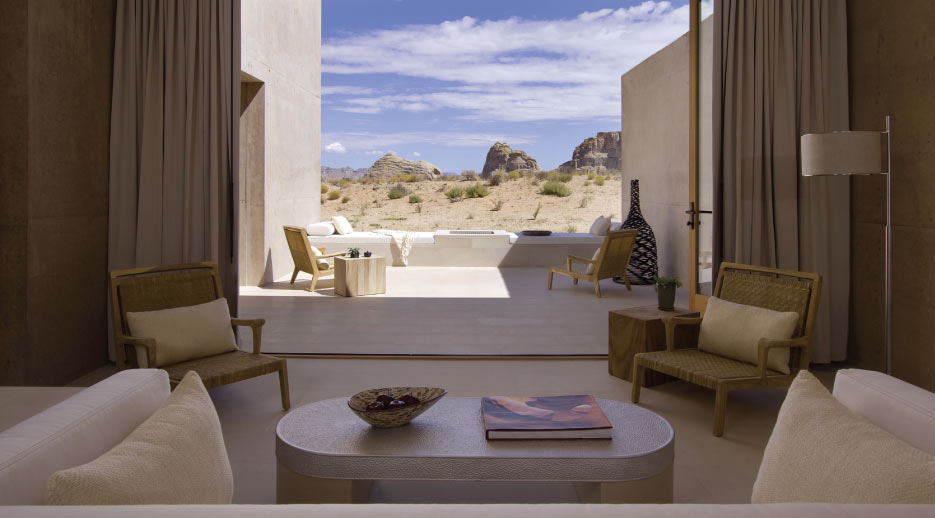 The Amangiri Resort may be in a remote location, but it is far from isolated – perhaps a better term to describe the locale is "private". The resort rests at the base of a rocky escarpment where it is almost camouflaged with the unique arid land just a half hour's drive away from the nearest town. The suites all have a stunning view of the sea of sand billows and the Studhorse Mesa. The word amangiri in the local Native American language translates to "peaceful mountain", which is the perfect name for the newest addition to Aman Resorts, the Singapore-based company specialising in developing top-tier exclusive resorts across the globe.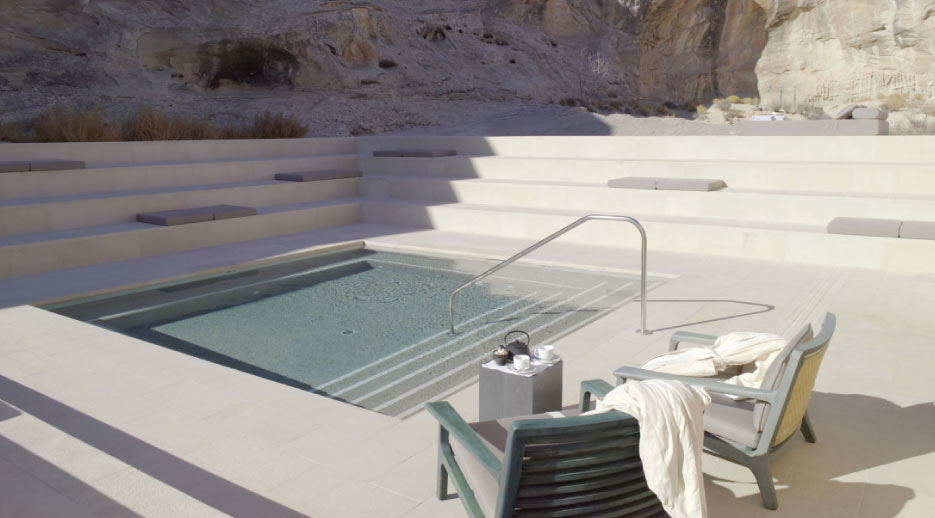 Entry to the resort is via the winding road descending to the valley. This road leads to the central Pavilion which is centred around the main swimming pool, and complements the area's large escarpment. The Pavilion is a modern building that houses a Living Room, Gallery, Library and much more. From the Pavilion extend two accommodation wings that venture toward the desert. The suites are consistent in their presentation, marked by their neutral tones that echo their surroundings. Both inside and out, there is a consistent theme of monotone, characterised by the concrete walls, blonde wood, white leather and sage tiles.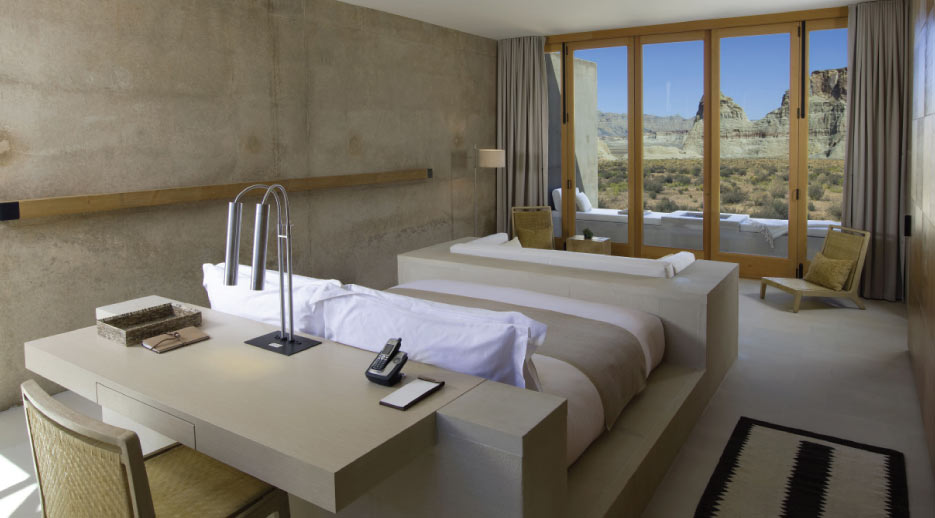 The Amangiri Resort is truly an unforgettable travel experience. With its grand designs framed by the vast ethereal setting of America's southwest, this oasis makes for an ideal destination to unwind, relax and recharge. The resort well and truly lives up to its name of "peaceful mountain" and though it is miles away from the hustle and bustle of city life, it has all the essentials for the modern traveller.
You'll also like: