Summer is upon us and that means there is plenty to do, from winery tours and race days, to concerts and NYE celebrations. Here's what's happening…
Food Festivals: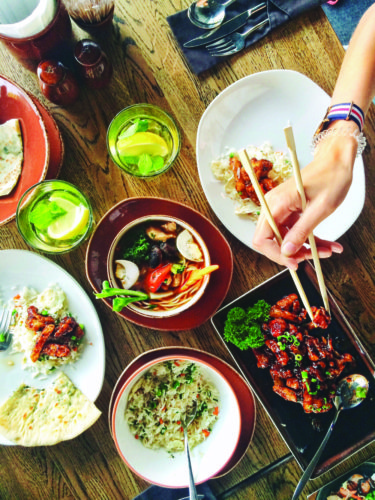 Wellington Wine & Food &
Craft Beer Festival
Waitangi Park, Wellington
January 27
wineandfoodfestival.co.nz
Auckland Seafood Festival
Halsey Wharf, Wynyard Quarter, Auckland
January 29 – February 1
aucklandseafoodfestival.co.nz
Takapuna Food, Wine &
Music Festival
Smales Farm, Takapuna
February 10
takapunafestival.co.nz
Summer Gigs: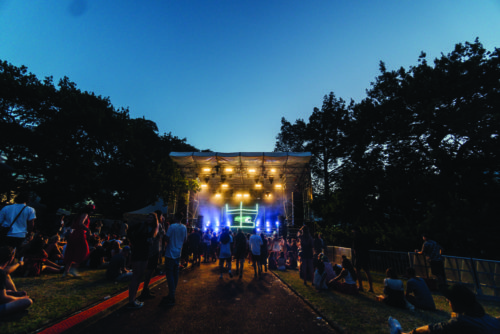 Bay Dreams
Mount Maunganui
January 2
DJ Snake, Sachi, Theia and Pendulum appear at this festival, which is only in is third year and already a can't-miss summer festival. baydreams.co.nz
Soundsplash Festival
Wainui Reserve, Raglan
January 19 – 21
Embrace the New Zealand summer with the whole family at this eco-conscious festival. soundsplash.co.nz
One Love 2018
Tauranga Domain, Bay of Plenty
January 27 – 28
This is New Zealand's premiere Roots, Rock and Reggae festival, which has Shaggy and Sons of Zion taking centre stage.
onelovefestival.co.nz
Laneway
Albert Park, Auckland
January 29
Celebrate Auckland Anniversary Day in a beautiful Auckland park listening to New Zealand music (and international acts!) lanewayfestival.com
Nostalgia Festival 2018
Ferrymead Heritage Park, Christchurch
February 10
Enjoy a slower pace of life at this sustainable festival with local food, beer and wine in a unique setting. nostalgiafestival.co.nz
Coastella Music Festival
Southward Car Museum,
Kapiti Coast
February 17
This one-night-only event offers a vast range of music, from energetic folk and indie rock to Japanese banjo, brass and Balkan madness. coastella.co.nz
Splore
Tapapakanga Regional Park, Auckland
February 23 – 25
This three-day entertainment event grants permission for you to dress outlandish and enjoy New Zealand's landscapes with local and international acts. splore.net
New Year's Eve: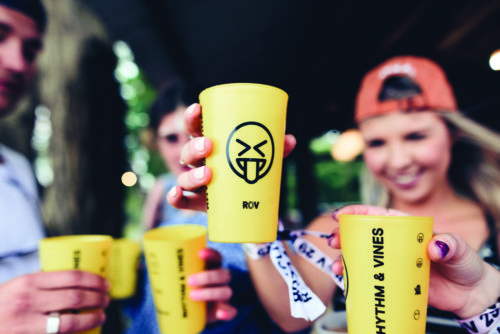 Wondergarden
Silo Park
It's a full afternoon of festivities, with musical and visual acts from New Zealand artists as you welcome the new year.
Britomart Block Party
130 Quay Street, Auckland
This is the CBD's biggest New Year's Eve party with Kings, Hollie Smith and Jupiter Project playing you in to 2018.
Rhythm & Alps
Cardrona Valley, Wanaka
This 2-day festival is held in one of the most beautiful spots in New Zealand, with fan-favourites Fat Freddy's Drop and Tash Sultana.
Rhythm & Vines
Waiohika Estate, Gisborne
Why wouldn't you want to welcome the new year among the vines, and be the first person in the world to see the sunrise on 2018?
Highlife New Year's Day
Smales Farm
No longer on New Year's Eve, Highlife is bringing its popular party to the day after, helping you make the first day of the year memorable.
Primp and Prep: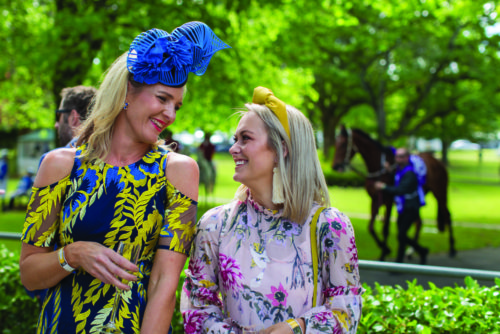 New Year's Day Races
Ellerslie Racecourse, Auckland
January 1
Celebrate the new year with a picnic, some cuvée and (fingers crossed) some sun. ellerslie.co.nz
Classic Day
Racecourse Rd, Trentham
January 13
Classic cars and traditional racewear are on show at this race day, which pays tribute to the racing haydays.
trentham.co.nz
Wallaceville Estate Wellington Cup Day
Racecourse Rd, Trentham
January 20
It's a glitz and glamour event in the capital, with Sneaky Sound System on the decks. trentham.co.nz
New Zealand Bloodstock Karaka Million
Ellerslie Racecourse, Auckland
January 27
Don your best fascinator at an event that's just as much about what you're wearing as who is racing for the Karaka Million. ellerslie.co.nz
Landrover NZ Polo Open
Fisher Field, Clevedon, Auckland
February 18
Re-watch Pretty Woman, then re-create it and get onto the Polo field to stomp those divots at this elegant event. nzpoloopen.com
Heineken Urban Polo
Remuera, New Zealand
February 24
This is polo with an edgier twist; think DJs and a party vibe before, after and during the polo. urbanpolo.co.nz