With Easter Monday coming up, it's that time of the year again when we scramble to get creative with decorations. If you are as tired of the mess of dyes as we are, here are some alternative methods to get Easter on your eggshells this year:
Twine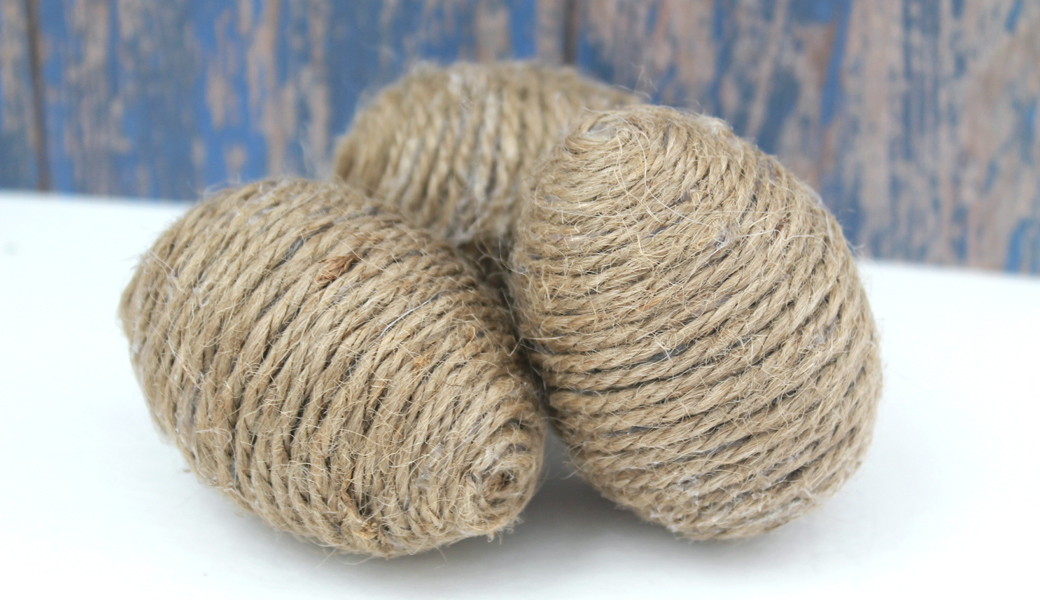 You don't even need to get real eggs for this, so there is no need for that tedious draining process that comes with using the real thing. Simply get hold of a bag of plastic eggs then wrap the thick thread around each egg from the bottom up, secure it with glue and you've got your Easter egg decorations easily sorted.
Flowers

Pressed, fresh or dried, flowers add a tinge of delicate femininity and class to your Easter eggshells. After placing dried leaves and flowers onto the eggshells, wrap them up in nylon socks or a pantyhose and hard boil them in a concoction of onion skin and vinegar ─ the onion skin will leave a natural dye on the eggshell, as the dried leaves and flowers leave a natural imprint. You can also use empty eggshells as little pots for fresh flowers, or gently glue some pressed flowers on. Or, you could simply tie some small flowers, herbs and leaves to the eggs with some string.
Paper Napkins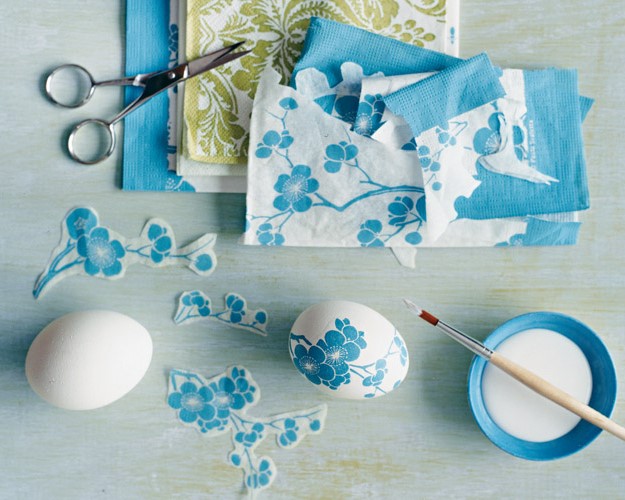 Have a bunch of napkins with beautiful illustrations and patterns but have no idea how to put them to good use? Easter is the prime time to take your stash out with an easy Easter egg decoration trick advocated by the craft queen herself (Martha Stewart). Cut the prints out of the napkins and secure them onto eggshells with decoupage glue using a small paintbrush, then leave them to dry. Nobody will ever judge you for your "unnecessary" napkin collection again.
Temporary Tattoos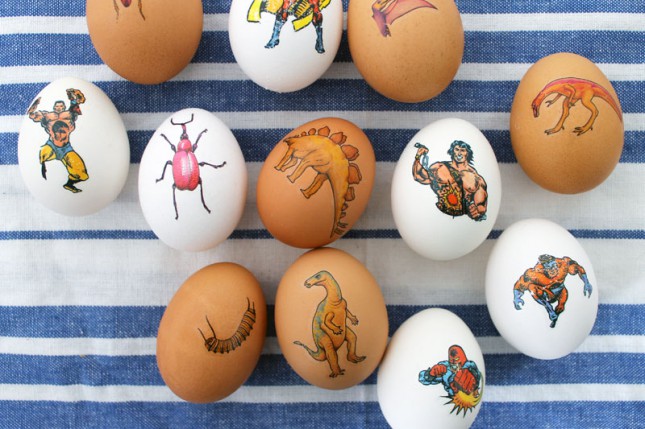 This trick is too easy to not try. Transfer the cool designs of temporary tattoos onto eggshells with some water, a sponge and a napkin. The result? An extremely badass-looking set of eggs.
Nail Polish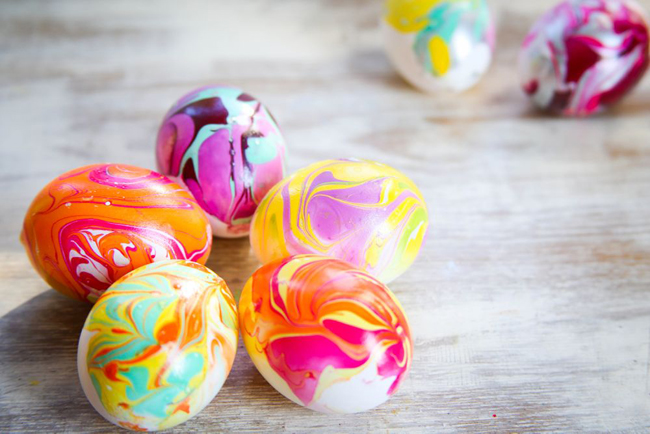 Yes, nail polish. Submerge your hollow eggs into a bowl of water with a few drops of nail polish for an instant marble effect ─ don't be afraid to mix colours up; get creative!
Ties

Wrap up your eggs with pieces of some old silk ties (printed side against the shells) and then wrap them up tightly again with a piece of cloth. After that, just put submerge them into water with about three tablespoons of vinegar, bring to boil and let it rest for 20 minutes. Then, proceed to enjoy the result that is a wonderful imprint of the design of your silk tie on your eggs.