In the chic Nişantaşi district of Istanbul, Turkey a new St. Regis has recently opened, displaying the height of opulence as defined by luxury car manufacturer Bentley.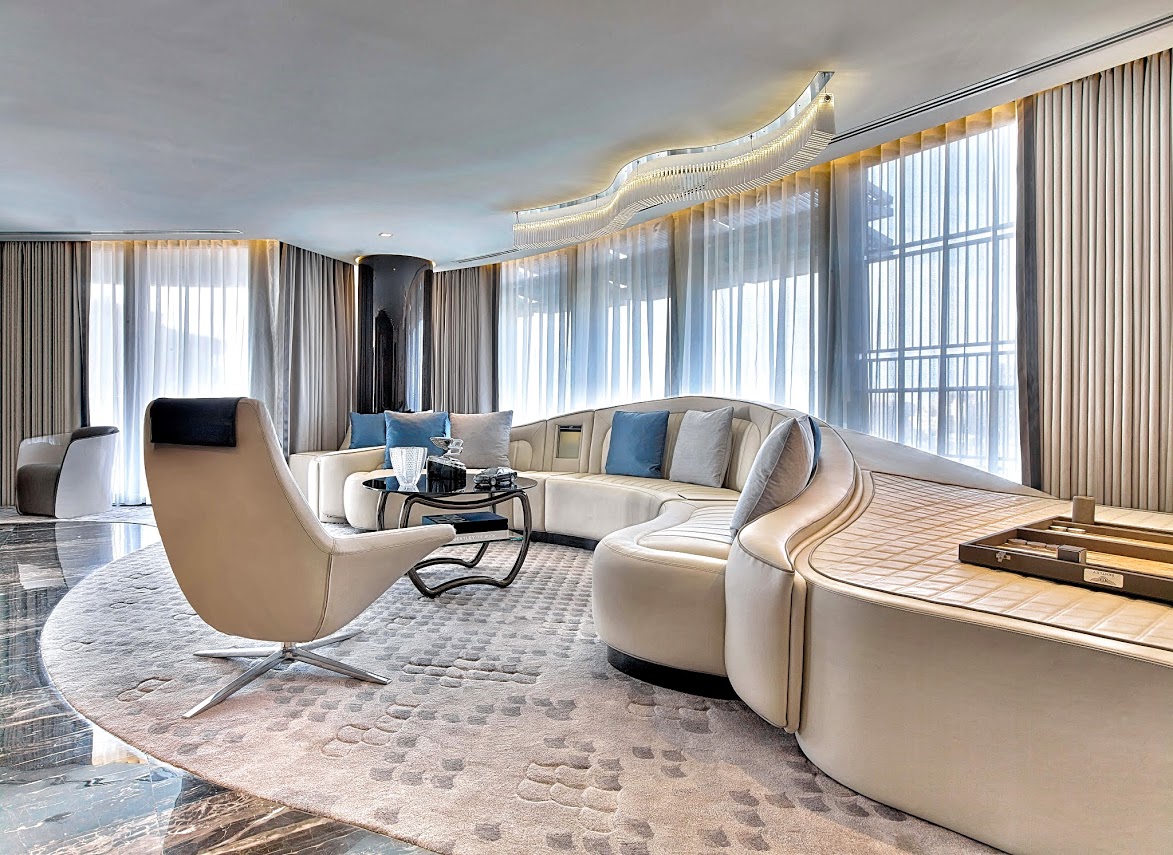 "No detail has been overlooked to bring Bentley's mastery of quality design to the Bentley Suite. Entering an impressive marbled and mirrored foyer, featuring brightware insert detailing inspired by the Continental's wheel, you emerge in the suite's striking open-plan living room. A sofa lounge, with signature Bentley diamond upholstery in Bentley linen leather, brings Bentley's distinctive motoring luxury to life. From the curved veneered walls, in Bentley smoked fiddleback eucalyptus, to the elegant upholstery, the suite's shapely architecture skillfully reflects the Continental GT's seductive lines. The room is finished to perfection with an exquisitely crafted fine wool and silk curved rug, capturing the Bentley's iconic matrix grille."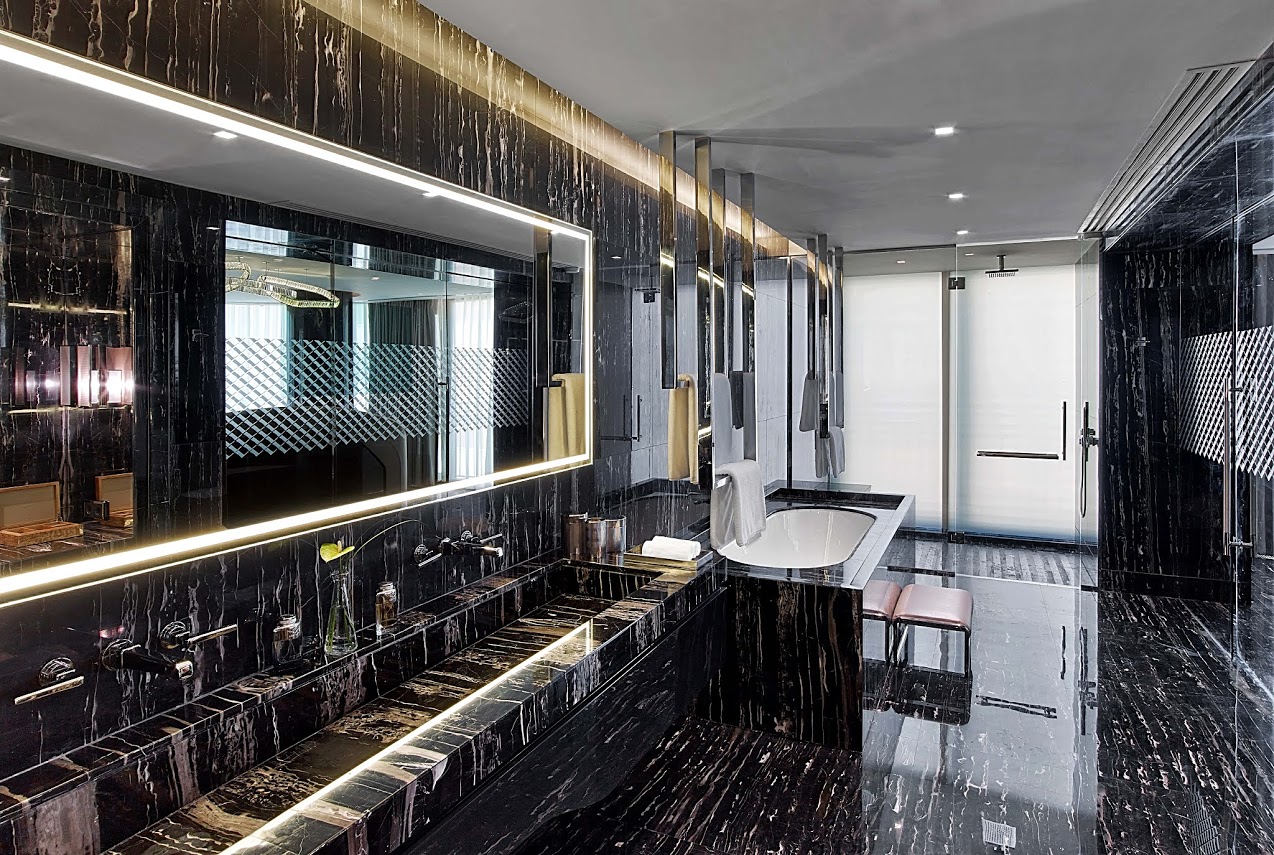 This suite could be considered an encore to their original outfitting of the 15th floor of St. Regis New York three years ago.