Breast Cancer Awareness: Three Little Words Series Part 3
Amber Arkell, 27
(Diagnosed at 26)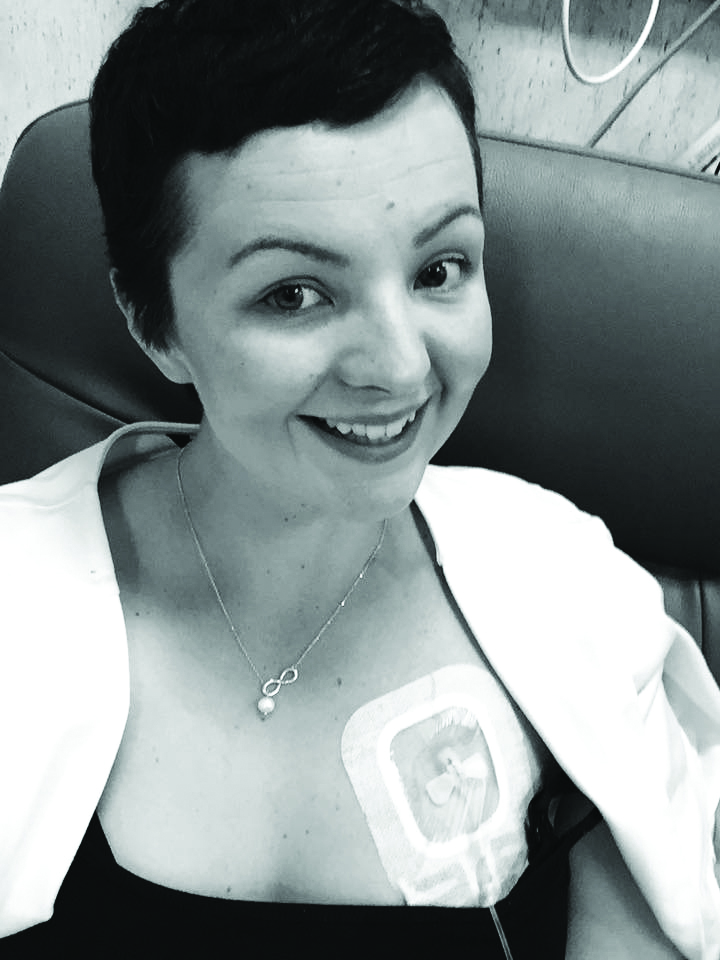 stage-1, grade-3 invasive ductal carcinoma, ER+ PR+ HER2+
At 27 years of age and a self-proclaimed cancer graduate, my life has changed in many ways. Being told I had breast cancer at 26 will be a day I won't forget. Thankfully my surgeon was exceptional. A week later the cancer was removed with clear margins and clear lymph nodes (best news in this situation). It was a very scary time because in my need for support and information I found it incredibly difficult to find what I needed as a young woman with this disease. I was also incredibly concerned for the lack of awareness I had. That I should have been doing a breast examination monthly from the age of 20, which I was not doing.
Every day I am so grateful that my boyfriend found my lump, because if he hadn't, it terrifies me to think how long it would have taken me to find it. So, as I began IVF, before chemotherapy, I started a Facebook page called When things went tits up to document my experience with this disease and to change the perceptions that breast cancer is only an old woman's disease. It was only towards the end of my treatment that I realised how much strength this social media platform gave me. I have connected with the most incredible breast cancer survivors, fighters, newly diagnosed women, loved ones of cancer patients and young women from around the world. I started a campaign, '8th of the month', to encourage women to check their breasts monthly. Why the 8th? Because if you turn an 8 on its side, it looks like boobs.
Each month, I post pictures and videos about how to do a breast self-examination. Because the reality is, I can't stop another young person getting breast cancer, but I can help them find it earlier. Early detection saves lives. Early detection saved my life. I also learnt we need to be advocates for our own health. You know your body better than anyone else. If you think something is wrong, push for answers. Never be told you are too young for cancer.
This post was originally posted in our September/October issue of M2Woman. For more information on breast cancer awareness month check out the pink for a day website.