After seeing the photo of Khloe Kardashian wearing Kylie's lipstick in 'Heir', all I've been wanting recently is someone to release a good quality lip gloss in that colour – that isn't matte and thick.
Arriving to work this Friyay morning, there was a box from Elizabeth Arden. Yuss! It was the Sunset Bronze Limited Edition Colour Collection that is due to be released on July 4th. I had looked through photographs of the products already but LO AND BEHOLD, these photographs didn't do them justice.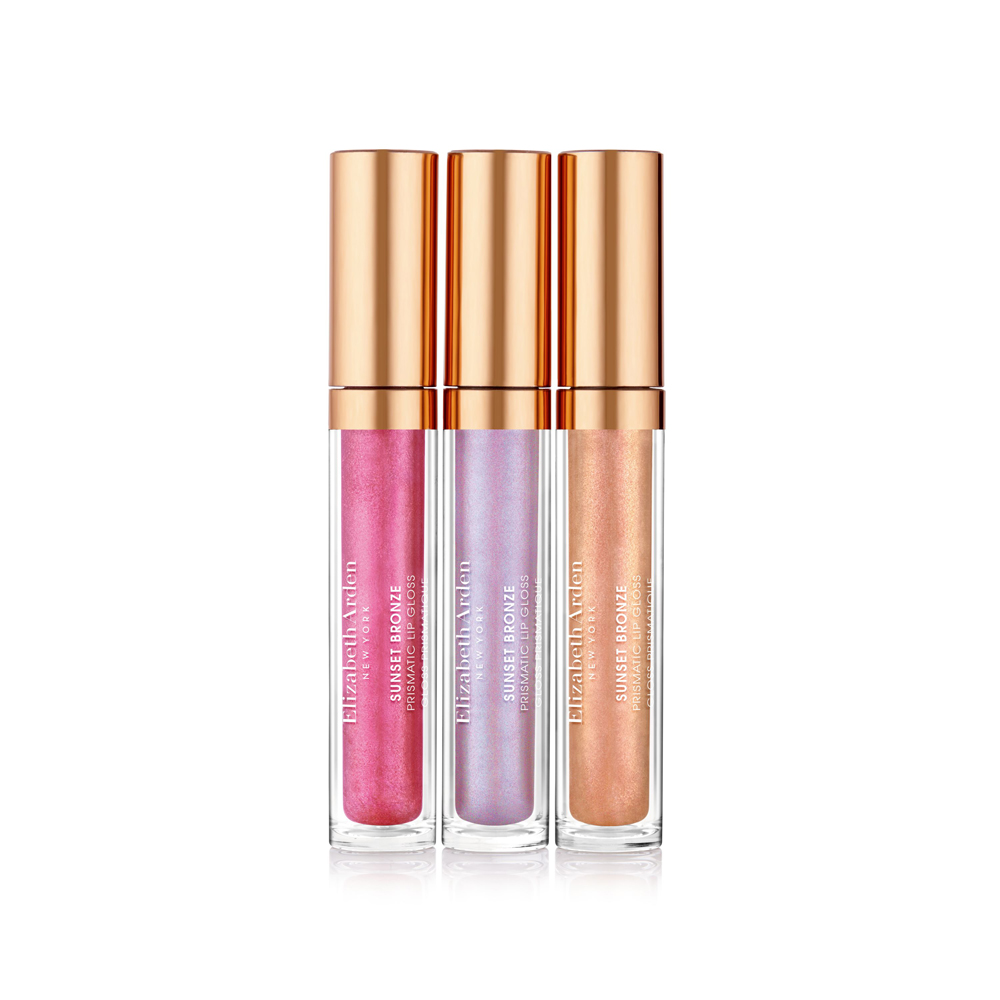 Aren't these giving you major 90's flashbacks?
I have a biased opinion because I already love Elizabeth Arden lipglosses and an advocate for a glossy pout and highlighter. These are high-shine, iridescent, glittery and smell like vanilla. It's something to look forward to if you're as obsessed as me about searching for the perfect on-trend gloss.