Earlier today Channing Tatum took to Reddit to do an AMA (Ask Me Anything), his answers revealed him to be quite a nice guy whose humble and doesn't mind having a laugh with his fans. We've compiled a list of his best answers here.
Do you do full frontal in magic mike xxl? asking for a friend
Haha "for a friend" I do not do full frontal but i can promise you when you're standing in front of a bunch of people in a very small thong it doesn't leave a lot to the imagination. Your "friend" should be happy.
If you could play someone from history who would it be?
I would actually love to play Genghis Khan. But John Wayne did that. And it wasn't such a good idea I think.
My question is do you have a favourite Disney character?
I like the broom from Fantasia.
What's Jonah Hill like?
That's a complicated one to answer. Jonah is one of the most fascinatingly dualitied people. He can completely be one of the most intellectually smart and quick people that i've ever been around, and then he can come down to my level and just be very kid like and just play without any pretension. I love him. He's like a brother to me.
You can only bring three things to an island for the rest of your life. What are they and why?
How about a magical seashell that's always filled with bourbon. And I would like a magical palm tree that had a lot of shade with instead of coconuts there's just peanut butter jelly sandwiches with cheetos underneath. And my wife that is always happy and possibly naked.
What got you into dancing?
To be completely honest, clubbing. i straight learned how to dance in the club. I don't know how to describe it any other way. I never took a dance class or anything, when i was really really young i remember going to the theater with my mom and my sister, so me and my mom sat in the theater away from my sister and her friends, it was Breakin' 1, and my mom said after the movie I started trying to do headstands. My mom said i mortified my sister. But i think I was always fascinated by physical things. But I can't tell you i had any training other than going out to Florida clubs and getting sweaty.
So, if you could have one super power, what would it be, and why?
I wish that I could make anyone at any point just happen to be naked. Not for the reasons that everyone thinks. Because people get really nice when they get naked. Like okay, I can't be an asshole. People aren't assholes when they get naked (for the most part). They are thinking about what they look like. Shitty answer, I tried to do something funny and it didn't work.
How many times is too many times to see Step Up? I think I may have a problem.
Hahahahaha! I guess you need to see it as many times as it takes you to realize how bad my acting is in it. And fast forward to the dancing parts after that.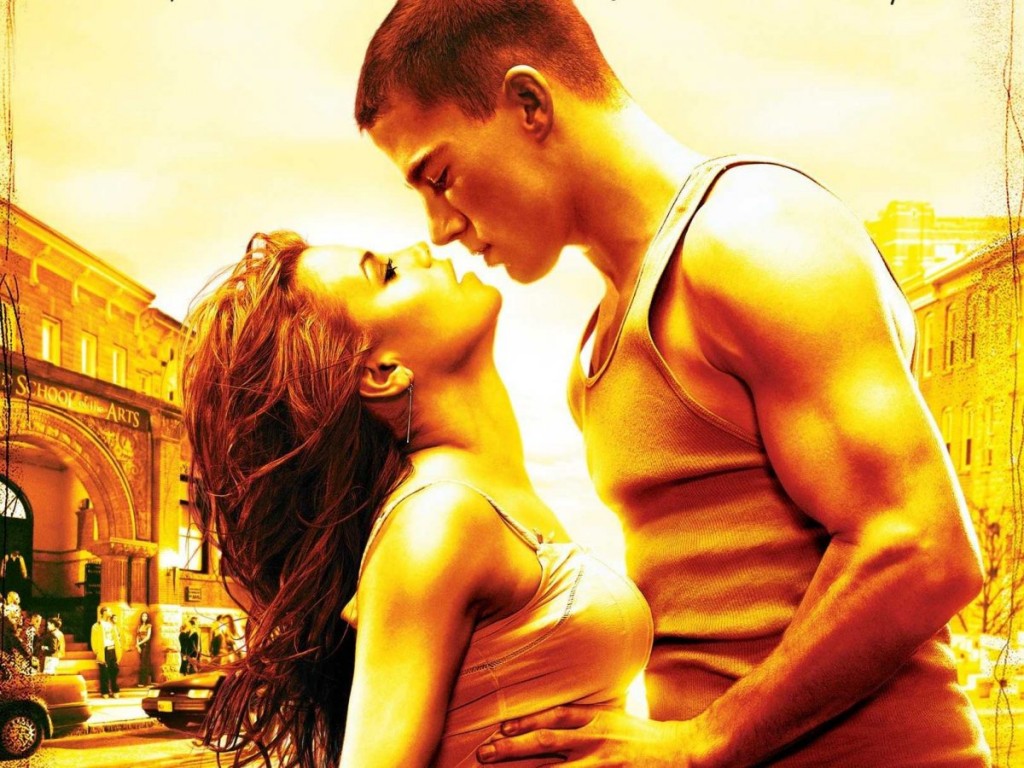 Everyone has a golden rule in life, besides having great abs, whats your golden rule?
This is probably going to be superlame but my golden rule is the golden rule. Do onto others as you would have them do onto you. And that's about it.
What is something that not a lot of people know about you?
Always a hard question. I think a lot of people of people say how lucky they are. and i don't think people really understand how lucky i am to even be in a conversation like this right now. It's nuts.
I mean, I somehow made a lot of right decisions, I'm sure i made a lot of wrong decisions, but I don't even know the constellation of events that led to me getting there. just how crazy it is. Looking around and seeing how many ridiculously talented people I'm around everyday.
This is something I've always wanted clarified since it happened…were you ever in Sea-Tac airport at the Chili's restaurant looking for a beer but IDless? I was the one working there who had to make the difficult decision as to whether we could serve you or not.
It all ended with a picture of you giving each of us a peck on the cheek, myself included. It's still one of my favorite stories to tell so I hope I wasn't just duped by a very convincing look-alike.
That absolutely was me. Because I love Chili's. And no one believed me that i got into an airport without my id. I just wanted a beer and some chicken crisps, and i actually couldn't get either of them for a while, because i remember you guys didn't have chicken crisps either! what's a Chili's without chicken crisps?
Do you enjoy making millions of people sexually frustrated on a daily basis?
If that's actually true, then yes.
Jupiter Ascending? What was that?
Great question. I have the same one to myself.
Does your penis have a nickname?
Gilbert.
I've heard you're good friends with Shia LaBeouf. What do you think of his recent motivational speech? Did he bring you to tears and inspire you to chase your dreams?
Do you think you can make your own motivational video and one-up him?
I did see it and if I understood it I might be able to reply with my own response but I'm not sure I actually understood it.
How would you survive a zombie apocalypse?
Oh man. Crossbow, straight up, and I'd want an army of ninja chimpanzees that crush people all around me.
Or I would just go to Sandra Bullock's house as I'm sure she has all that stuff because she's dope and kick-ass.
Have you done anything recently that made you think, "I can't believe I did that?!"
I just went to Iceland and tried to do a small expedition across the glacier and we didn't make it. We had to be emergency evacuated as there was a white out blizzard which I got to take a poop in. It actually freezes before it hits the ground.
My best friend sent me a screenshot of your Twitter yesterday and said "Ask him why he's so dang hot" So here I am. Channing Tatum, why are you so dang hot?
I don't know. I wish i could come up with something funny for this answer. My mom is beautiful and my dad doesn't suck either.
What's the movie you're most proud to have been in? Is it She's The Man? I hope it's She's The Man.
My favorite movie that Ive been a part of is Magic Mike, wait scratch that. it's Step Up. Where I met my wife. Because if I don't say that my wife will kill me.
Why did you name your daughter Everly? It's a really nice name.
I wish I could say i love the Everly Bros but that's not why we named her Everly. The simple story is my wife was driving down the street one day and heard it in her head. So happy wife happy life.