Put together by by LA Closet Design Khloé's 150 square foot "fitness closet" is a site to behold.
Situated in her LA home this luxury storage area comes with display cabinets for accessories, copious amounts of rack space for her various workout gear and L shaped shelving for her extensive shoe collection.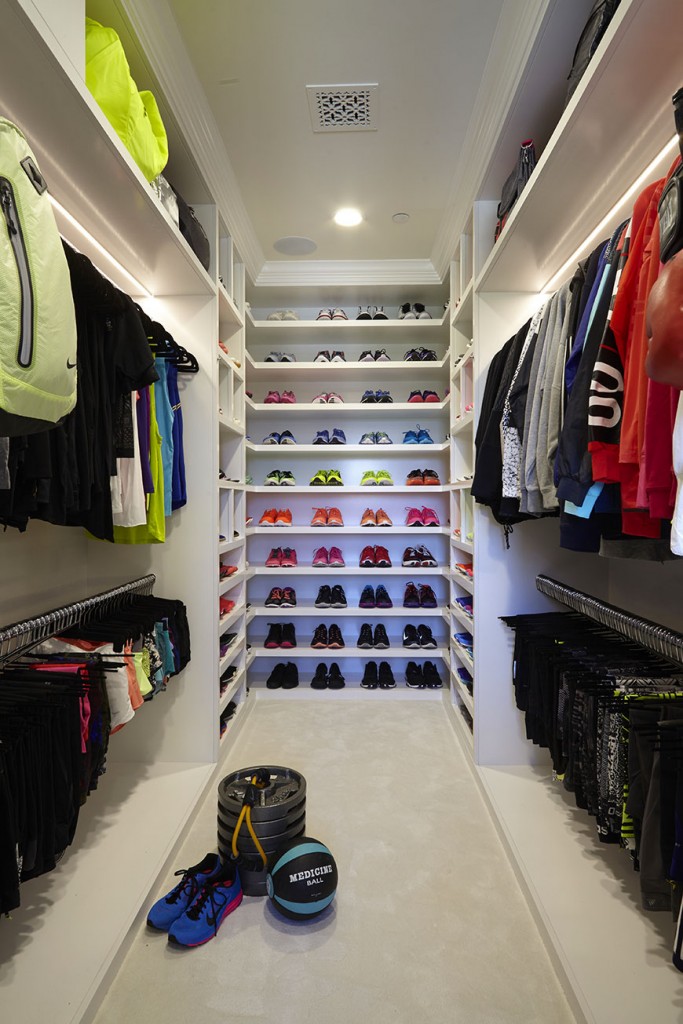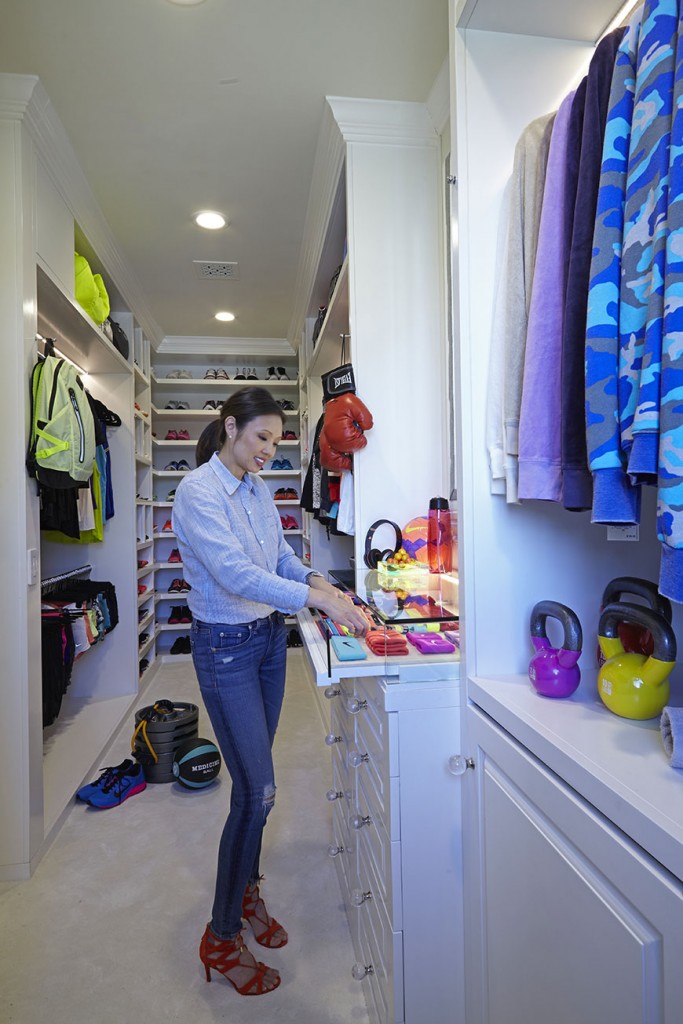 "Khloé loves the glass case display for her accessories," said Lisa Adams CEO and Designer of LA Closet Design. "It's a suede-lined shelf that displays head and wrist bands, sunglasses, hair ties and more. I added LED lighting so the case lights up with the flip of a switch—these items get lost and disorganized in drawers, so I wanted to make sure they were beautifully displayed," she said. "My favorite part is the shoe area. I keep envisioning my own sneakers being displayed in the way Khloé's are!"
Kardashian has multiple closets, but this is by far her favourite. "I'm in love with my fitness closet! It's my favorite closet. I genuinely show it off to all of my friends when they are over,"
The closet even comes with a fully stocked fridge, in case she gets to far away from the kitchen fridge I guess.