Keep your mind and body in check with these new wellness products and findings.
Workout like an it-girl
We hate to sound clichéd, but bear with us for a moment as we talk about 'new year, new you' fitness goals. We've all been there, and chances are this year, as you enter 2018, the thought of fitness-related goals will again creep in. Whether you want to up your gym attendance, actually use the membership you paid for or simply hit the 30-minutes-of-play-a-day goal, there is one guaranteed (but not scientifically proven) way to do this –new activewear. In a just-out collaborative collection with Gigi Hadid, Reebok has created workout attire that not only looks good (huge plus!) but also has moisture-controlling fabric treatments to support your fitness goals. And, if all else fails, the on-trend silhouettes have you covered for Sunday activewear brunching! From $50.
Check out the gear on the Reebok website.
A Cult Favourite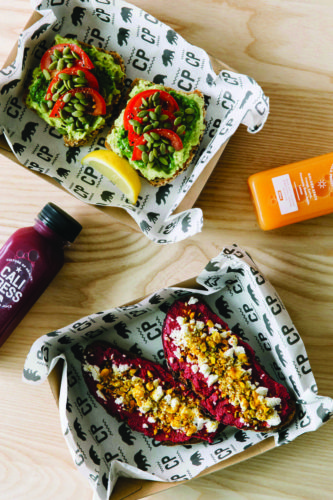 In Los Angeles, it is hard to turn a corner without seeing a health-focused café serving green juices and bullet coffee. And as the world becomes more and more health-focused, food fads become more wholesome and we are all interested in the latest superfoods, it is no surprise that LA-inspired wholefood cafés are popping up worldwide. New Zealand's latest addition is Cali Press, an Australian cult health café serving organic cold-pressed juices, smoothies and healthy elixirs. We've already managed to make our way through the majority of the menu in the very, very short time they have been open… and can recommend the avo toast, beets toast and banana smash if you are peckish.
Back to Basics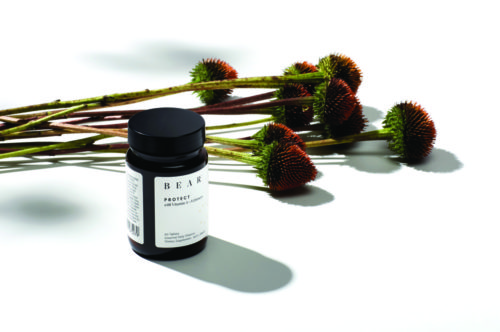 There are so many different supplements out there promising to help you be healthier, more alert or less stressed. But at the end of the day, we often want to hone in on taking care of four basic desires – immunity, clarity, energy and balance. Based on these four desires, Australian supplement range BEAR is offering four supplements: Protect for immunity; Perform for clarity; Restore for energy; and Explore for balance. Each supplement includes active, highly-potent botanical extracts and antioxidants such as vitamins A, C, B12 and K2. With just one morning tablet of whichever you need in your life, you can start taking a simple approach to looking after yourself. The supplements also support animal welfare and conservation projects worldwide as some of the profits are donated from each purchase. $99.
Check it out here.
Tea time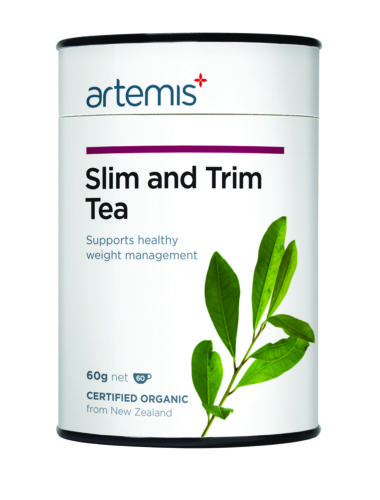 There are many teas out there that promise to make you lose weight, the majority of which are dangerous and do more harm than good. After all, managing your weight is hard and there are many complex mechanisms involved, including your metabolism, digestive system, detoxification and blood sugar levels. If these aren't performing optimally, it's even harder. A tea that doesn't promise to be a quick fix, but rather it is here to help your weight loss is Slim and Trim Tea from Artemis; it's a traditional plant medicine to support those internal mechanisms. It helps manage cravings, supports normal blood sugar levels and detoxification. It helps your body digest food properly and metabolise fat efficiently. In other words, if you do the good work up front, Slim and Trim Tea will support your system so your healthy choices pay off. RRP from $15.50.