Clean Beauty
Dubbed "The Skincare Makeup" brand, jane iredale celebrates 26 years as the pioneer of luxury, cruelty-free mineral makeup. It's no secret that the movement of conscientious consumerism is building momentum. Transparency is in high demand and for good reason. We as consumers have a right to ask companies about their ingredients, formulations and extraction processes in order to instill global change from the bottom up. In this issue of M2woman, jane iredale Global Educator, Shawn Towne, informs us of the hidden nasties that we need to avoid in makeup (natural or not) and how the business is setting new standards for the mineral makeup industry.
The topic of green beauty is becoming increasingly relevant as our industry evolves. Consumers and artists alike are now more than ever expressing a desire to use clean beauty products. jane iredale, who is celebrating 26 years in business, personifies this concept. To further understand, let's look at some in-depth details.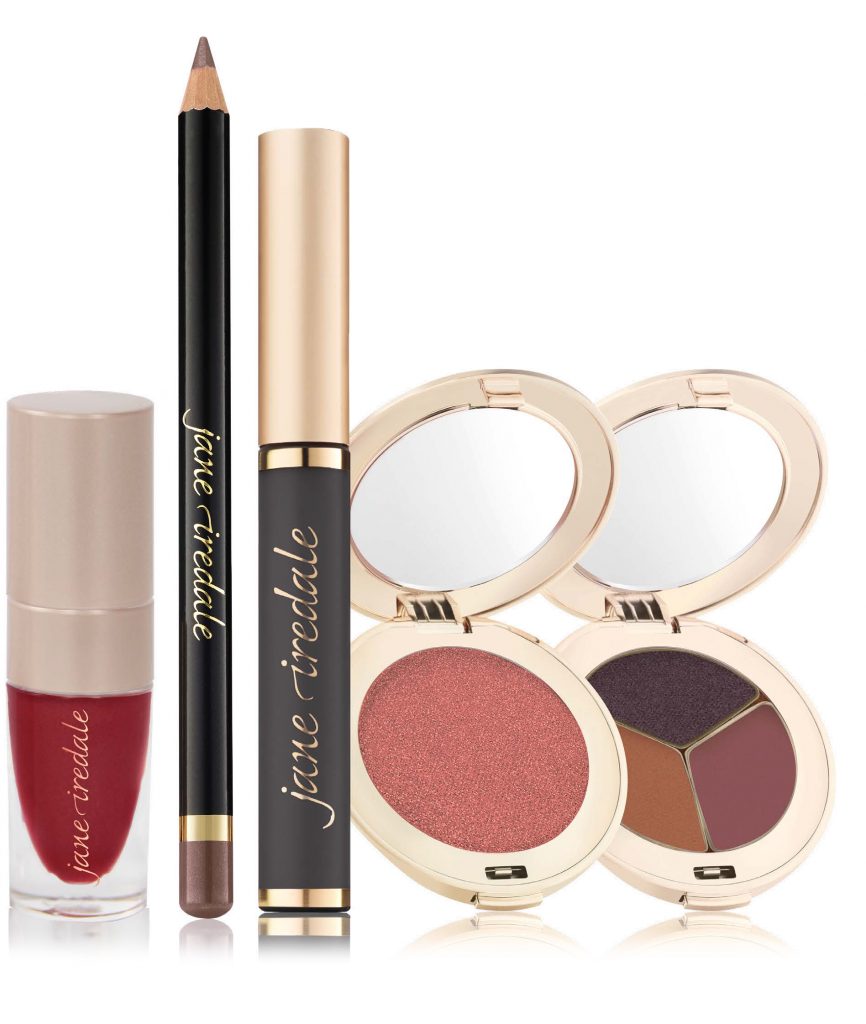 jane iredale Instant Attraction collection, includes new Beyond Matte Lip Fixation Lip Stains, long-lasting one-swipe lipsticks with rich, conditioning colour and a velvety beyond matte finish. Pairs perfectly with bold new shades of luxe clean colour.
Journalists and consumers ask us how jane iredale strives to offer greener and healthier formulations. For many companies, green, clean and healthier formulas are initiatives often used to keep up with the times or to adapt to new standards. What people may not realise is that Jane is one of the pioneers to set that standard. For us, it has been the driving force behind our brand since its genesis in 1994.
From the beginning, Jane purposely developed our formulas without things like Talc, Petroleum, Synthetic Preservatives, Synthetic Fragrances or Toxic Dyes.
Our practices are founded on using only the highest quality ingredients and certified organic botanicals whenever possible. And as clean technology continues to grow, so do our clean initiatives. We keep evolving because Jane truly cares about our consumers, our co-inhabitants and our planet. This is what defines our brand.
It is also important to pay attention to ingredients and sourcing. Ingredients can't just sound healthy, they have to be healthy. For example, "natural" doesn't necessarily mean it comes from nature; and sometimes that's a good thing.
Is growing minerals in a laboratory natural? No, but is it better? Absolutely, considering that when you mine some minerals from the ground, you can end up with things you don't want in them, like heavy metals. When sourcing botanical ingredients for our products, we strive to use organic botanicals and to avoid using ingredients that were grown with hormones and toxic pesticides, because doing so would defeat our mission. This is why organizations like ECOCERT, an organic certification program, play such an important role in our formulation.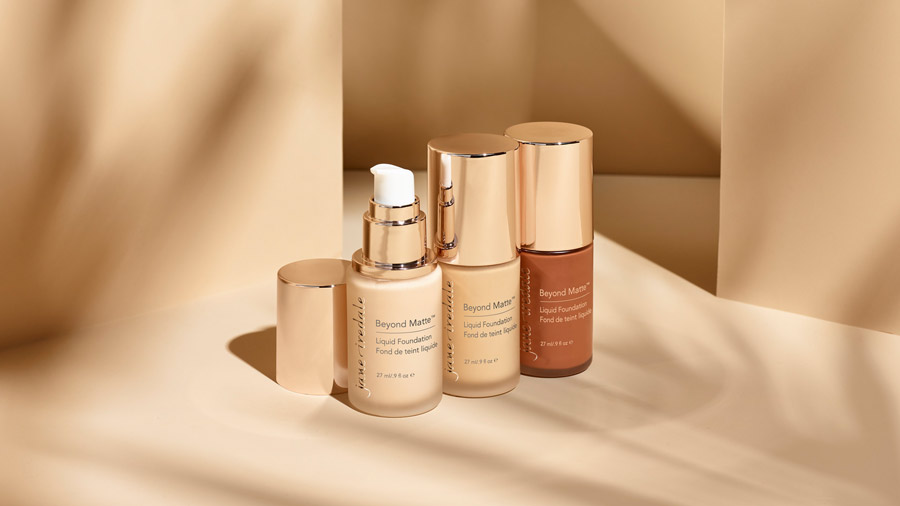 When purchasing beauty products, there are some ingredients consumers should avoid when choosing cosmetics. Ingredients such as Parabens, Phthalates, Talc, Petroleum, Sodium Laureth Sulfate and Synthetic Fragrances are good to avoid. If you are in doubt about an ingredient, look it up to see what it is. And remember that some ingredients sound ominous but are not at all toxic or dangerous. For example, Boron Nitride is not the same is Boron Hydride. Boron Nitride is a non-toxic ingredient that gives mineral foundations glide and disperses light. Boron Hydride is toxic. The two are nothing alike.
Once you become conscious of ingredients, you'll be able to start looking for brands that use clean formulations and manufacturing practices. Going with a trusted brand makes a huge difference.
Look for seals from clean organisations like Leaping Bunny and ECOCERT on the packaging.
Pick up the box and read the ingredients. Remember that the first few ingredients are the ones that are most prevalent in the formula and the last few ingredients are least prevalent.
We understand that the term "clean" is still somewhat ambiguous, but the term can be defined. Above all, the standard of clean isn't something one achieves simply by using a few organic or natural ingredients, or by having a few products in your line that are clean. It has to be an integral element of the brand. At jane iredale, we don't just have clean products, we have a clean culture. From the Gold LEED building that houses our corporate office to the refillable, recyclable compact that houses our PurePressed® Base Mineral Foundation, clean is our goal. When you attend one of our events and see the absence of plastic water bottles and the presence of our beloved pets, you understand how seriously we take our clean culture. Everyone who is part of our organisation understands and respects our mission. It defines our brand and enhances the lives of those who use our products. This is how we defines clean.
Ingredients to Avoid:
Talc
This ingredient is most commonly used as an extender or filler, which dilutes pigment and makes powder go further. It is the softest known mineral and is used in a variety of products from cosmetics to paints. The main problem with using it in makeup is that it absorbs moisture, which dries the surface of the skin. Many people desire this function for quick shine control, but the effect is temporary and after long-wear, the skin produces more oil to compensate for the dryness. Even worse, talc usage increases hyper keratinization which leads to clogged pores and breakouts. Talc has also been known to interfere with respiratory function.
Petrolatum
This is a derivative of Petroleum, a fossil fuel that is extracted from the ground and is, the base ingredient of plastics and machine lubricants worldwide. Petrolatum was considered effective in protecting and moisturizing the skin for years before warnings from health organizations began pointing out the hazards of using it. The real problem is that petrolatum offers no benefit to the skin because it does not share any of the skin's own natural oils. The particles are too large and they provide no nutrient value whatsoever. As a result, this ingredient suffocates the skin while creating the illusion of hydration. And because it is not digestible, lip products containing petrolatum present a whole other variety of internal health risks.
Parabens
These are preservatives used to increase the shelf life of cosmetics by preventing the growth of bacteria. Their use dates all the way back to the 1930s. The most commonly used parabens are methylparaben, propylparaben, butylparaben and ethylparaben. The main concern is that Parabens are known to disrupt hormone and endocrine function. This effect has been linked to a variety of cancers and illnesses. They are also very irritating to the skin, causing everything from burning sensations to blisters, rashes and contact dermatitis. In reality, these ingredients do not have to exist in cosmetics. There are safer organic ingredients that work just as effectively to preserve products without causing irritation or illness.
Synthetic Fragrances
Perfumes have been added to cosmetics for centuries. Often incorporated into formulas to mask the smell of other ingredients such as animal fats, these sweet-smelling concoctions are much more pleasant in their application than in their long-term wear. The way most fragrance ingredients work is through a chemical reaction, which almost always causes irritation to the skin. Even worse, there are often other irritating chemicals used in combination with fragrances to help the scent last longer. And because the word "fragrance" covers a proprietary function, under the Fair Packaging and Labeling Act (FPLA), companies do not have to reveal how many ingredients or what ingredients constitute the fragrance. This leaves a dangerous information void that should be considered by anyone with sensitive skin.
Phthalates
These are product stabilizers used to keep flexibility and fluidity in products. They are used in a variety of products from face foundations, hair sprays and nail polishes, to toys and vinyl flooring. The risk of using them in cosmetics is that they have been shown to affect the reproductive function of laboratory animals. The biggest problem is that there have not been enough studies of Phthalates to clearly determine what kind of damage they can do to humans. There are also many varieties of Phthalates with numerous chemical makeups that each have different implications for our health. We do know enough to realise that most clean cosmetics companies, including jane iredale, have avoided using them for years now.
You'll also like: