From Gucci's newest Chinese New Year inspired collection to luxury seaside accommodation in Christchurch – we've gathered up the must-have covetable pieces and places for Autumn.
Dog Days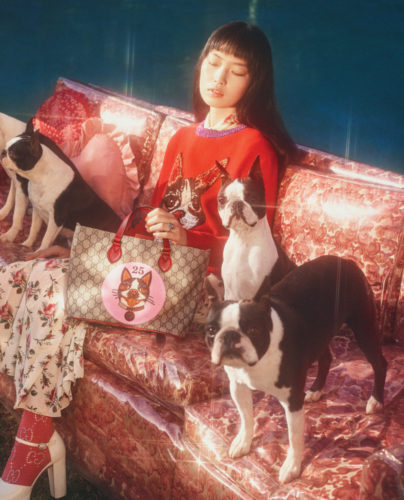 It's the year of the dog and to celebrate Gucci have released a special collection for the occasion. Handbags, shoes, clothes and accessories are all adorned with adorable motifs of our four legged friends. The collection is available both in Gucci stores and on their website.
Cherry Picking
New Zealand designer Helen Cherry has released her Winter 2018 collection and it's full of gorgeous pieces to add to your work wardrobe. The blue Harlow jacket and Classic Cigarette pant featured in this collection are perfect for a statement colour block look. Both are tailored with 100 percent wool, with the jacket being fully lined for warmth and featuring a notch collar detail. The Cigarette pant has handy slant side pockets and a concealed zip fly front. You can check out the website here.
Under The Sea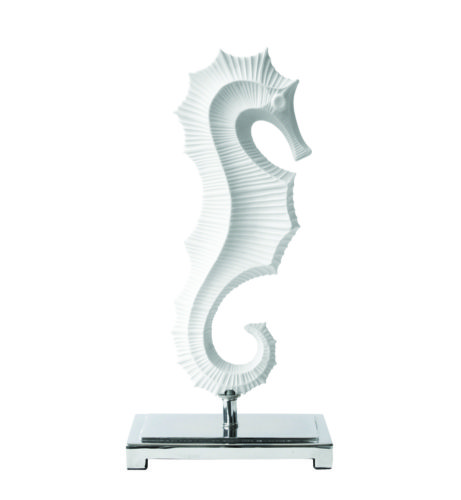 Add a touch of intrigue to your living room with this Menagerie seahorse sculpture. The seahorse was created by American designer Jonathan Adler and has been finished with a soft matte glaze.
You can buy it from Cranfields NZ.
Oh So Tempting…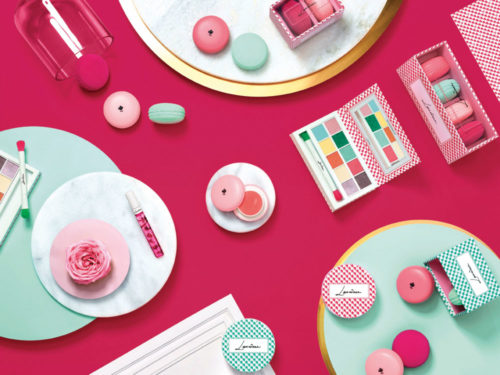 Lancôme have been drawing inspiration from the world of new-wave French patisseries to put a sweet spin on their newest collection of makeup products. My Makeup Guilty Pleasure Spring Collection stars a range of pearly pastels and popping colours that are all inspired by mouth-watering food items. From a macaroon shaped blush to a sugary eye shadow palette these are some seriously sweet looking products.
Game On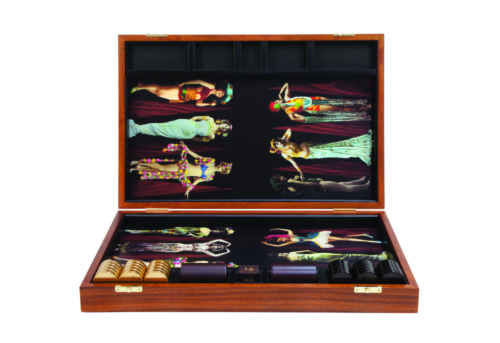 London-based artist Alexandra Llewellyn has breathed new life into one of the world's oldest games. These handcrafted backgammon sets are quite possibly the most beautiful boards you'll ever lay your eyes on. The sets take inspiration from the original backgammon sets created in the Middle East and celebrate the work of traditional craftsmanship. Check them out here.
Starry Night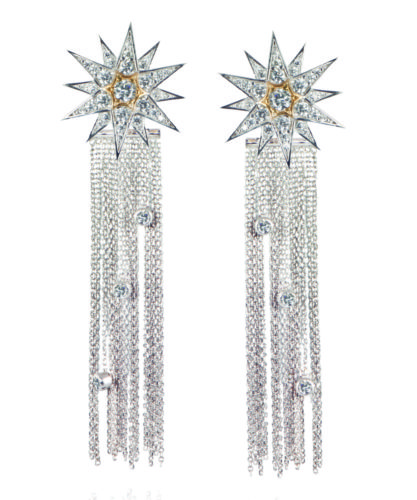 Put some stars on your ears with these Apples & Figs celestial star tassel earrings. Lightweight and made from sterling silver, they're a part of the brands Celestial collection. The earrings are adorned with glistening cubic zirconia stones and create a cascading waterfall effect. From Apples & Figs.
Suite Bound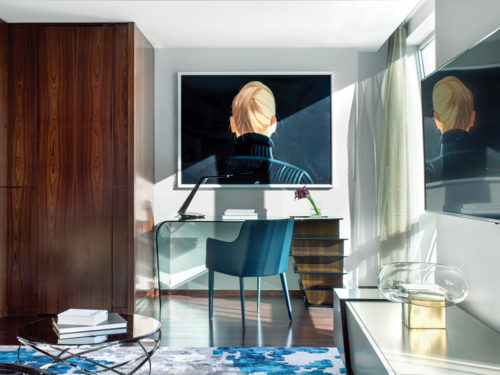 Recently bestowed the humbling title of #1 Hotel in New York City is The Langham, New York, Fifth Avenue. Slotted between West 36th and 37th, spacious light-filled rooms serve precious views of their neighbouring world-famous Empire State building.
Heaven Away From Home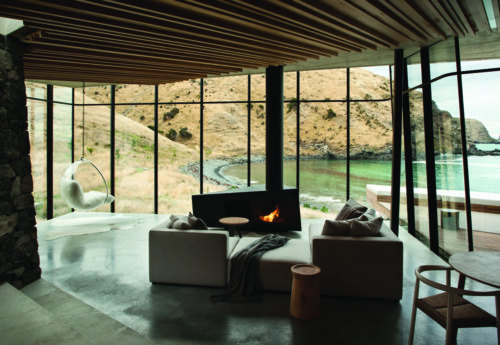 Down in Christchurch lies the Seascape holiday home. With a facade of piquant angles, locally timbered woods and floor-to-ceiling, front-facing glass windows, the marriage of nature and the man-made seem to meet together and become one. This ultra-modern villa offers the perfect romantic getaway for two. Check it out here.
Seeing Red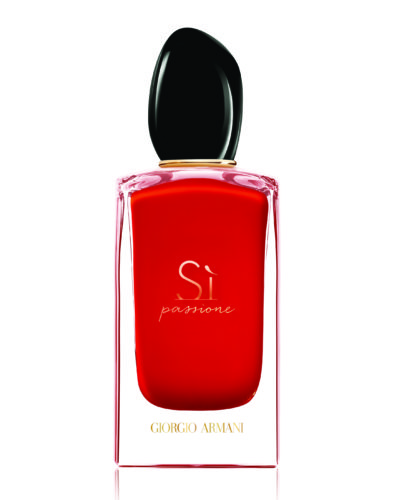 The newest addition to Giorgio Armani's Si fragrances is Sì Passione. While it's born from the signature Si range it brings in a new scent by combining vanilla with the blooms of rose, heliotrope and jasmine. All of these create a bold floral scent wrapped up in a vibrant red bottle. Available from April 16.
Adventure Awaits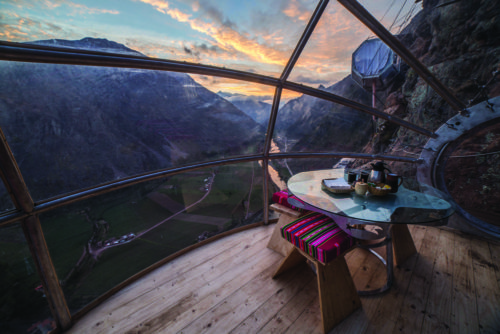 Have you ever wanted to experience what it would be like to sleep in the nest of a giant bird? Skylodge Adventure Suites in the Sacred Valley of Peru can help you achieve that dream. These transparent luxury capsules hang down from the side of a mountain and overlook the valley. Check it out here.
What Dreams Are Made Of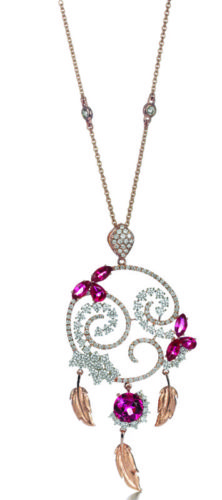 A new dream catcher inspired collection has dropped at Partridge Jewellers. The dream catcher hero pendants designed by Nikki Partridge are designed with 18 carat rose gold along with rubelites and diamonds and crafted into the dream catcher shape. Available from Partridge Jewellers.
A Drop Of Magic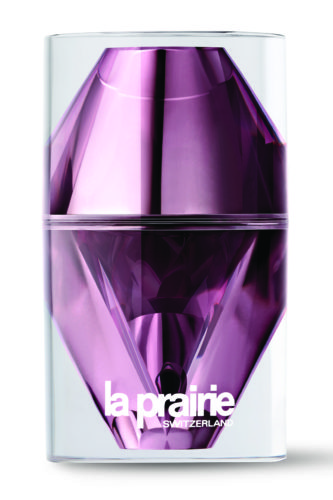 Utilising the power of cellular therapy La Prarie's newest addition, Platinum Rare Cellular Night Elixir is taking skincare to a new level. Its unique formula works overnight so that you can wake up with fresher and more youthful looking skin.