We interrupt your day to bring you the most delicious piece of news: the clever folks at Brumby's Bakery are unleashing Nutella Hot Cross Buns for the Easter season.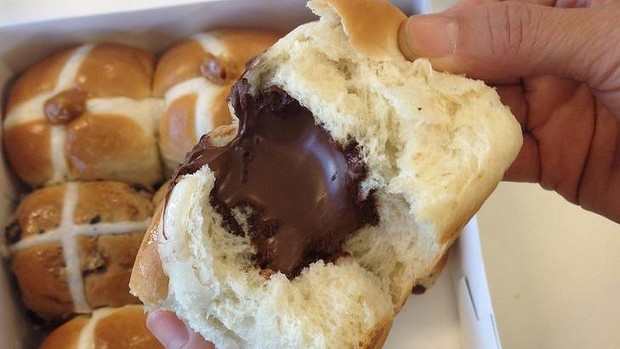 That's right – smooth, sticky and sweet hazelnut decadence encased in the soft and fluffy walls of freshly baked buns. It is not hard to imagine how scrumptious this gastronomic genius of a hazelnut explosion would be with every bite, but to put things into a technical perspective, just imagine having the easiest bite through soft, fluffy bread and diving your teeth effortlessly into a sea of Nutella.
Don't know where to find one of these delectable treats? We've got your back. Just click here to find out where get hold of these pockets of goodness come Easter time.