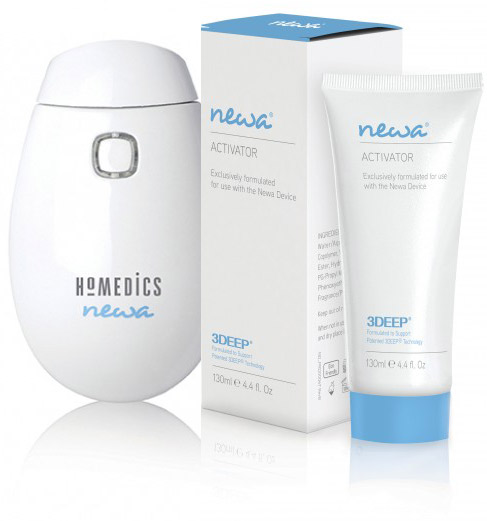 Your face is a key part of your identity – but sometimes as time goes on, the way you look and the way you feel aren't quite the same any more. Many people just accept this as an inevitable consequence of getting a little older, but that's no longer the case! Now achieving a fresh, youthful look is attainable and easy thanks to HoMedics Newa – and you could be the one to win a Newa pack worth $800!
Newa is a clinically proven skin rejuvenation system that reduces wrinkles by up to 45%. Using Newa is comfortable, safe, pain-free and as relaxing as a warm facial massage. It works by delivering energy 3 layers deep into your skin, reactivating the natural collagen producing process.
Nothing else can do this – no cream can reach these cells and fillers and chemicals can't achieve this.
Enter below for the chance to win this unique rejuvenation tool so you can look as young as you feel!
ENTRIES ARE NOW CLOSED