Often, when a company invites us to an event to announce their new brand ambassador it's a rather; let's say, unimpressive affair. So when SMEG invited us to their's… But we couldn't have been more wrong! For starters it was held at Pukekohe racetrack, not exactly a place synonymous with high end appliances!
SMEG appliances were originally brought to NZ by Mark Jones a man I had the pleasure of spending quite a fair amount of time with at the event (more about this later). With an exceptional product range the brand prides itself on its total dedication to the design and manufacturing of specialist appliances – so the announcement of their new brand ambassador Master Chef Simon Gault shouldn't have come as a big surprise.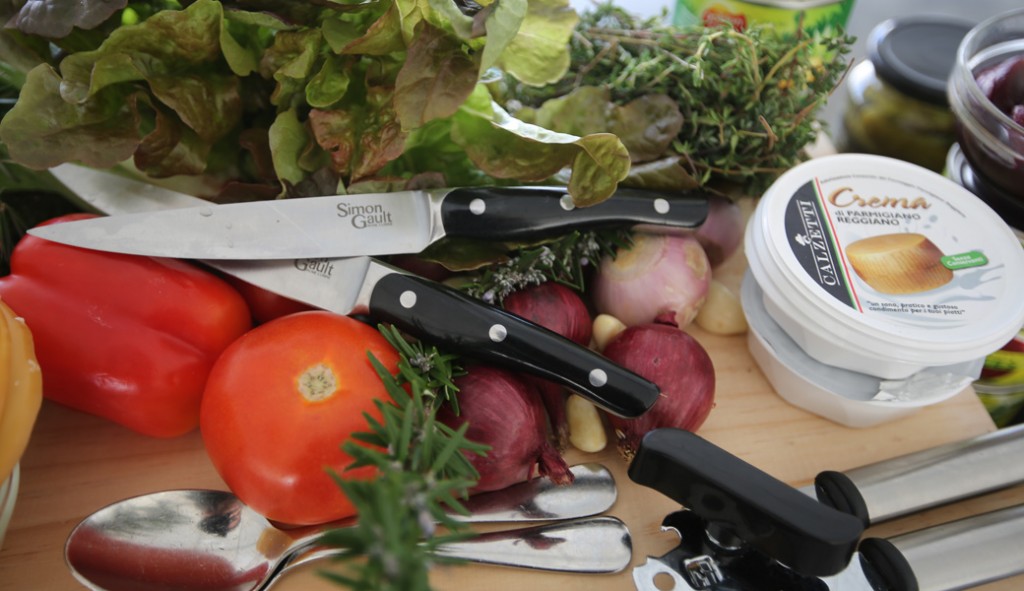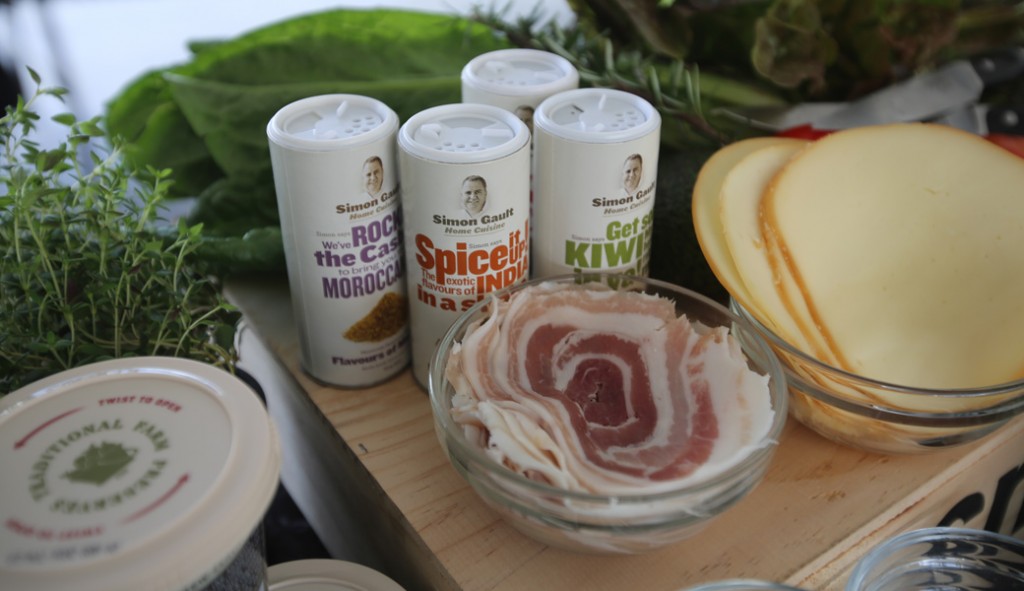 On to the event – far from being a self-obsessed ordeal SMEG went all out to show us what being a consummate host really meant. Arriving at the track we were greeted with (non-Alcoholic) cocktails and sumptuous canapés and nibbles. Taco's, Thimble sized pea soups, and bite sized burgers all with a 'Simon Gault' flair.
The marque style set up along Pit lane did its best to hide the treats that lay in store but the SMEG racing teams V8 was hard to miss both in terms of presence and sound.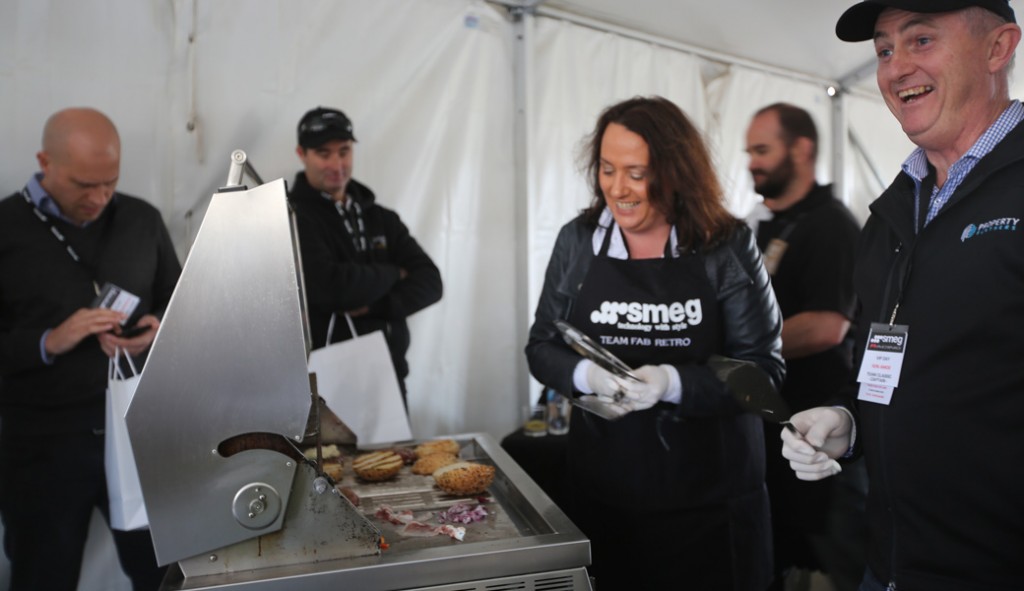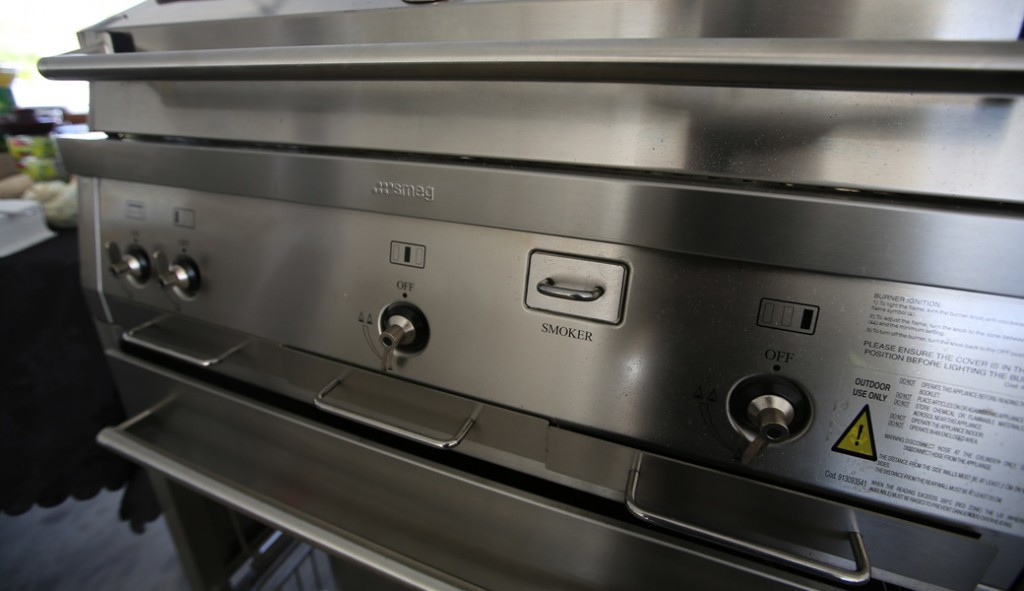 Following a brief speech from the MC and some background of the company Simon Gault was formally welcomed to the family brand. Simon looked genuinely excited about the partnership(as of course he should) but more than just being a celebrity Chef he explained that his family values were very aligned to SMEG's.
We were split up into four teams and guided into the first tent where Simon Gault gave our team leaders the task of creating the perfect burger (Masterchef style). The results were both distressing; some meat was still mooing, and tummy rumbling good (made by our team leader).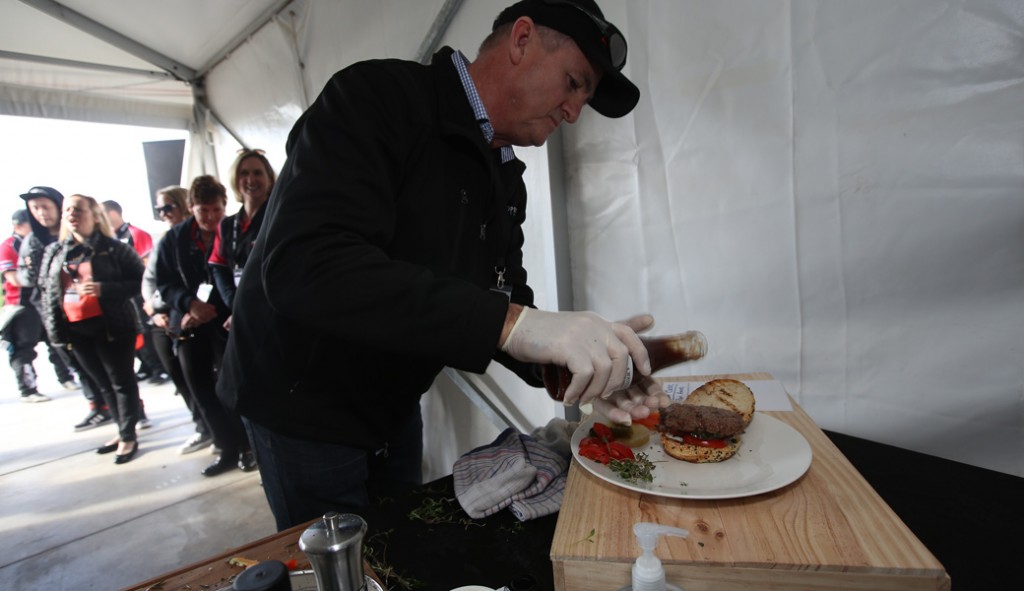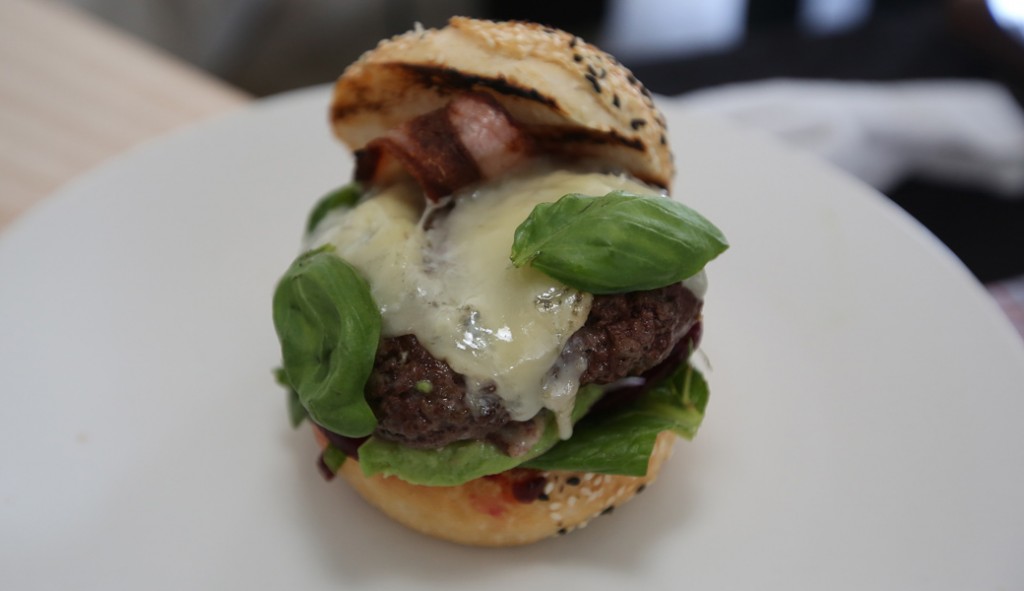 Next we were whizzed around the track beside Simon Evans in the SMEG Racing Tams V8 – a truly near canapé revisiting experience – and something I highly recommend.
Next was a slalom drive in a rental car – I took this chance to spend some time with Mark Jones (co Founder). I strongly urge you to seek out this man and get some 1 on 1 time. He is a refreshingly enlightened businessman that has successfully managed to merge his strong family values into a very ethical business. He has set up The Jones Family Business, a trust that handles their entire empire in a way that maintains a cash rich organisation and ensures the longevity of following Generations of the Jones family all while being advised by a board of directors that would put most blue chip companies boards to shame.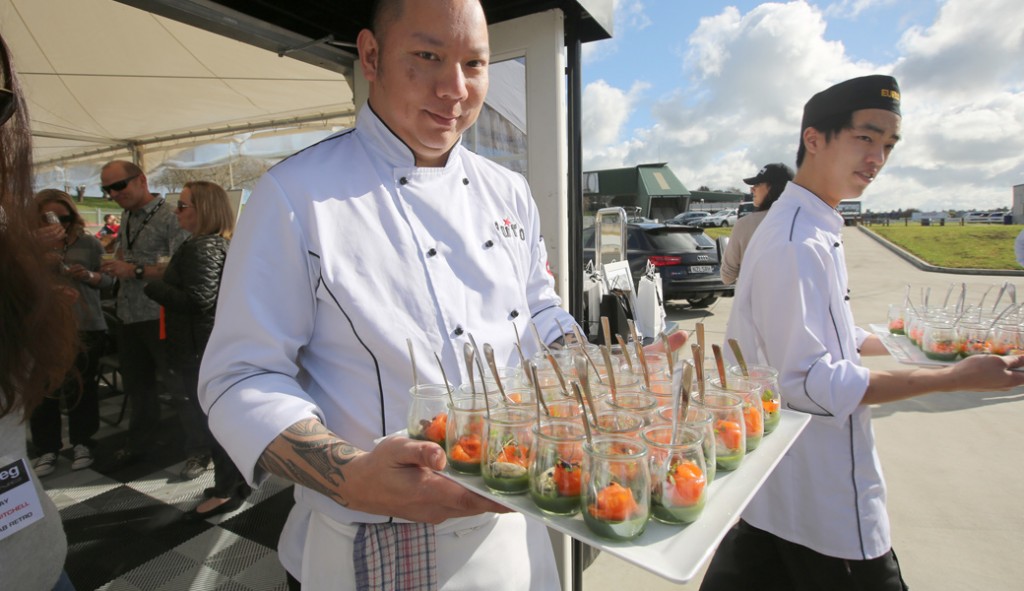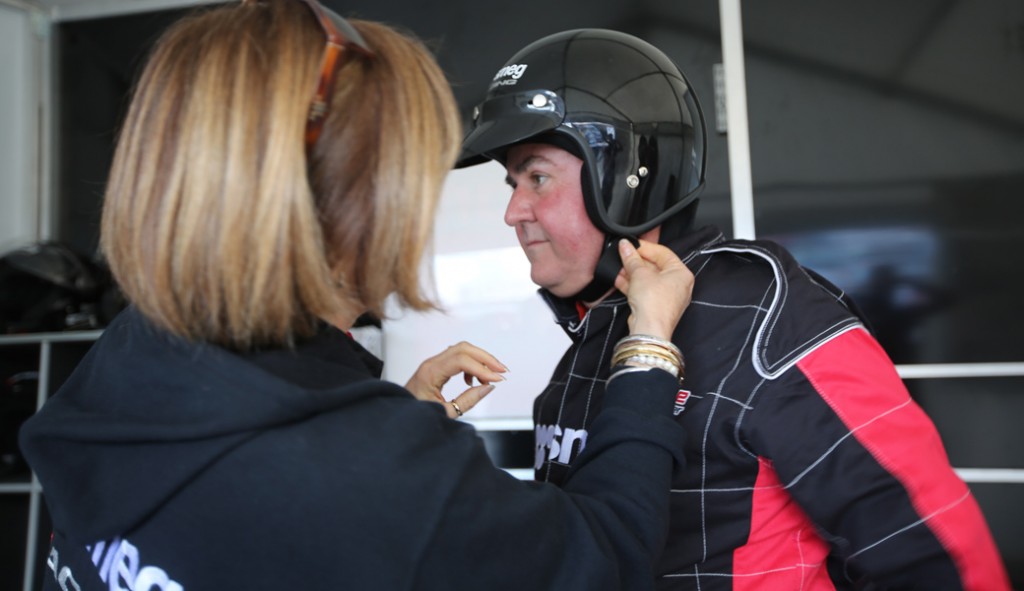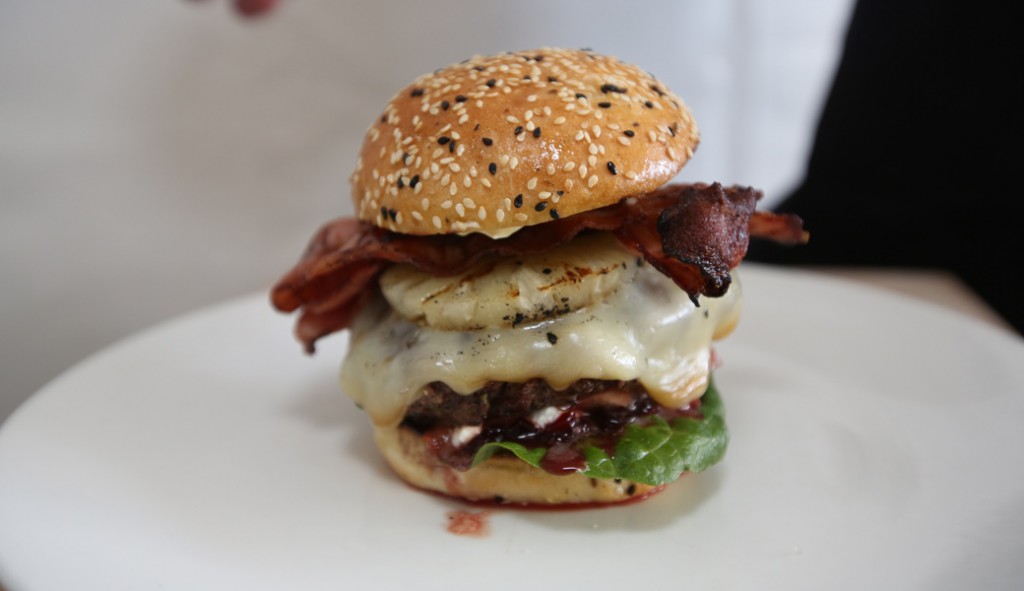 Next was some racing simulator fun, I tend to think of myself as a reasonable driver but on this exercise I was rubbish. The last exercise was a cooking challenge, a calamari salad with dates, garlic, and an olive and lemon dressing – as it turns out I'm a better cook than driver!
Cold meats and an array of cheeses at prize giving closed off the day – our team won by the way.
Thanks for the incredible hospitality SMEG, We really lapped it up!