Super yachts decked out with bowling alleys, pool tables, and Xboxes hooked up to massive LCD screens are all very well, but they scream boycentric. With that in mind, luxury interior designer Lidia Bersani has lent her skills to designing a yacht with a more feminine spin.
This 80 metre floating palace made in a distinctive Bersani Style is romantic, warm and designed to fit 12 friends. Accomodation includes a large master bedroom on the second deck with an outstanding view and private terrace, featuring a round king size bed with baldachin, plus 5 gorgeous guests suites.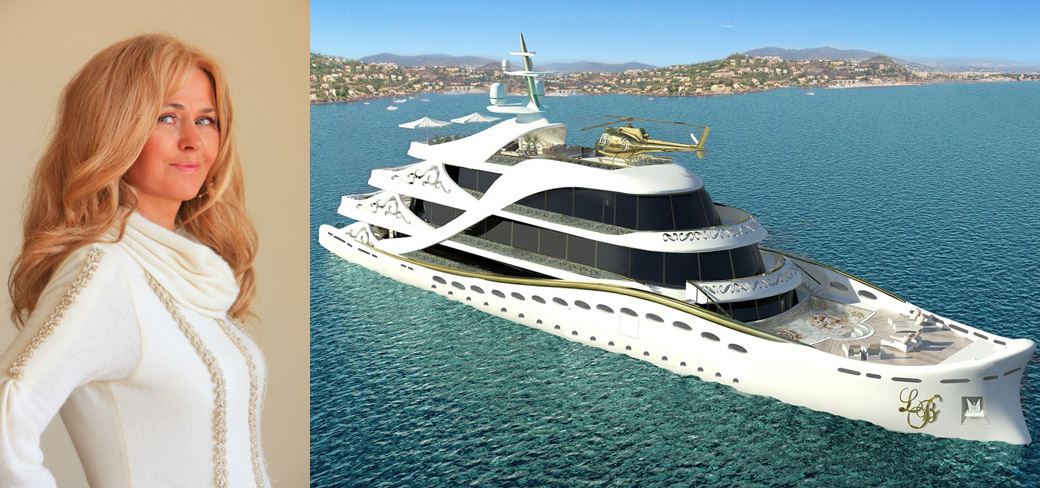 White, ivory and gold are predominant giving the bright opulent interior a feminine twist although Bersanie says,
"Some say I design very feminine interiors, but its not women that are the majority of my clients."
"I only design warm and light interiors, full of decorations, sometimes I refer a bit to classical interiors, sometimes to more modern, but they are always standing out, well finished, warm, and leaving an impression."
[columns_row width="half"] [column]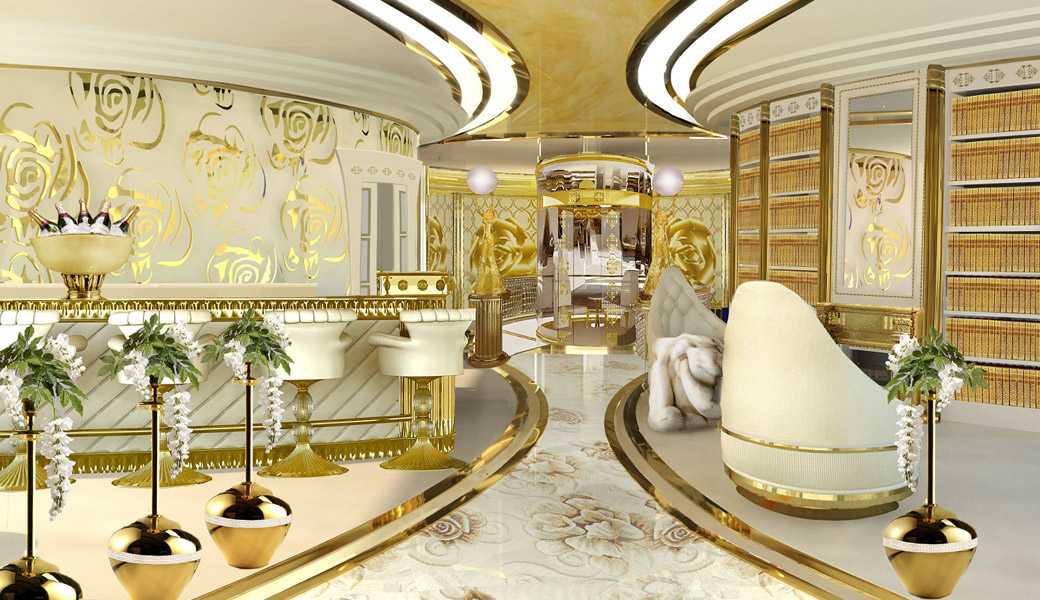 [/column] [column]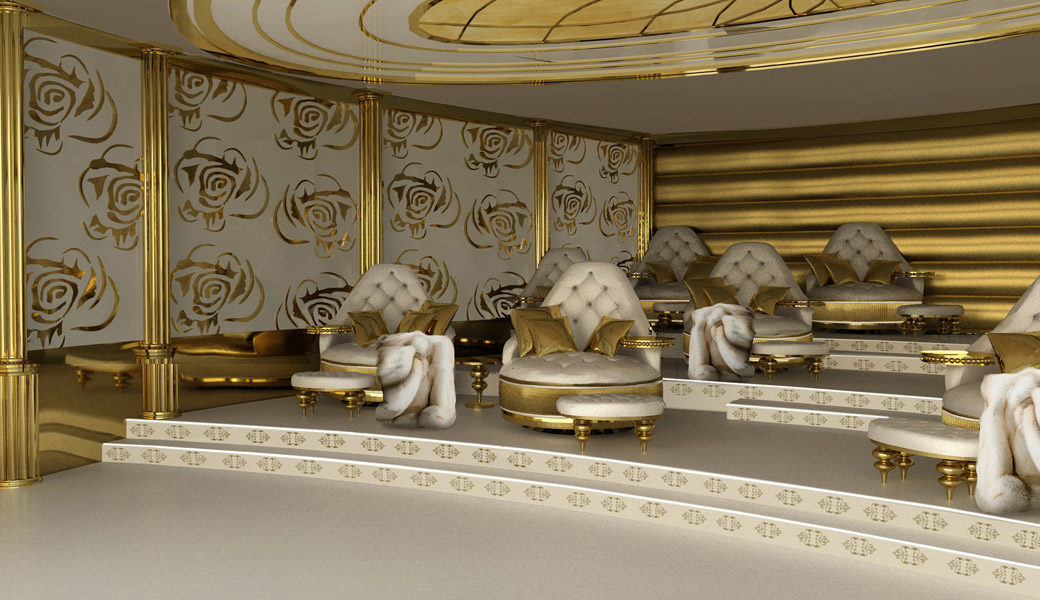 [/column] [/columns_row]
The boat includes a small fitness club, beauty center, cinema, a library with the obligatory fireplace for snuggling and a "few" bars, because just one bar is never enough.
The yacht is still a concept so you won't be jumping on board anytime soon unfortunately. When it's floating we can expect it to carry a hefty pricetag indeed.