One year on from the initial release and the highly successful Fifty Shades of Grey franchise has announced further stars that are set to fire up the steamy love-life of Christian Grey and Anastasia Steele.
The much anticipate sequel, Fifty Shades Darker, will see another obstacle for Anastasia and her love affair with Christian, as an ex-submissive is on the scene.
Bella Heathcote, who starred as Johnny Depps love interest in 'Dark Shadows', will play Leila Williams. Do not let her innocent look fool you, the up-and-coming actress is set to play a women with many issues, most of which revolve around Christan Grey.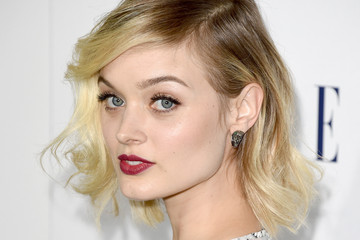 The third and final movie, Fifty Shades Freed, will see Arielle Kebbel play Gia Matteo an architect recommended by Elliot Grey whom Anastasia gives the nickname "Miss-Provocative-And-Unfortunately-Good-At-Her-Job."
Joining the cast of strong, and stunning, actresses is also Kim Basinger, who has recently been named Elena Lincoln, the femme fatale who introduced Christian into the world of BDSM.
Jamie Dornan and Dakota Johnson are set to return as Christian Grey and Anastasia Steele in both Fifty Shades Darker and Fifty Shades Freed.
The films will again aim to become the motion-picture events for Valentine's Day in 2017 and 2018.