Film
From Aca-awesome a capella to true-story flicks, these films should be on your must-see list.
Pitch Perfect 3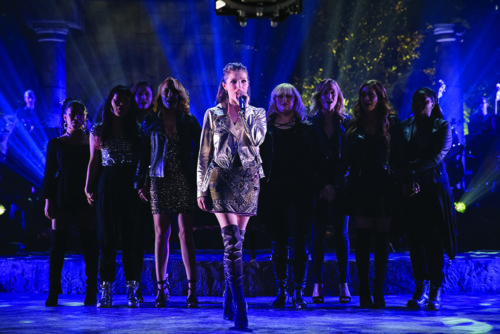 "Let's finish this," the Barden Bellas chant as they enter the farewell tour of Pitch Perfect. We first met the Bellas, a bunch of misfits and music nerds, in 2012 and we left them on a high after winning the world championships. But now the Bellas find themselves separated and not doing so well in the 'real world'. The original Bellas get the chance to reunite for an overseas United Service Organisations tour with a few of the 'new gen' Bellas, including Hailee Steinfeld. Of course, what follows is questionable decisions, Fat Amy (Rebel Wilson) providing some great one-liners and some of the greatest songs from the past few years being mixed and merged together.
Fifty Shades Freed
"I made a vow to love you faithfully, forsaking all of this, to comfort you in times of need and to keep you safe for as long as we both shall live," Christian Grey (Jamie Dornan) says to his new wife, Anastasia (Dakota Johnson). But keeping her safe is a whole lot harder than buying her a new home, luxury yacht holidays and bubble baths with views you could only dream of. As people from their past come back, their happily ever after could be jeopardised. As the third instalment to the Fifty Shades series, this is the perfect, slightly cringe-worthy, film for a girls' night this Valentine's Day.
I, Tonya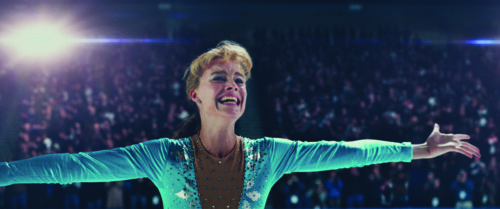 "America, they want someone to love. But they want someone to hate," Tonya Harding (Margot Robbie) explains; after all, she's been through it all. Harding was the first American woman to complete a triple axel in a figure skating competition, but she was more known for her association with an ill-conceived and poorly executed attack on fellow Olympic competitor Nancy Kerrigan ahead of the 1994 Winter Olympics. In this dark comedic tale, based on true events, Robbie gives a glimpse into the most sensational scandal in sports history. But it goes further than the rink, exploring the relationship Harding had with her mother, played by Allison Janney, and her ex-husband, Sebastian Stan.
Molly's Game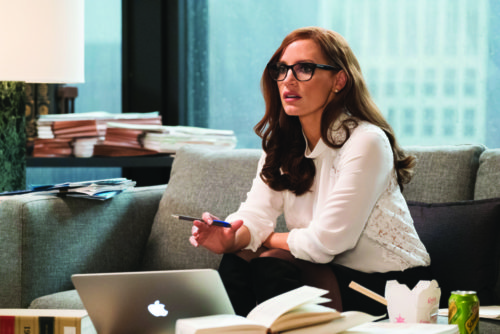 "I get it; you don't think much of me. But what if all your ill-informed, unsophisticated opinions about me were wrong?" Molly Bloom (Jessica Chastain) asks this of her criminal defence lawyer, Charlie Jaffey (Idris Elba) as they relive tales of Bloom's high-stakes, exclusive poker game tales. The film is based on the true story of Bloom, an Olympic-class skier, and her memoir, Molly's Game: From Hollywood's Elite to Wall Street's Billionaire Boys Club, My High-Stakes Adventure in the World of Underground Poker. After all, when your underground poker empire is visited by Hollywood celebrities, athletes, business tycoons and the Russian mob, the FBI is going to have an interest in what is going on. It's a fast-paced, star-studded film and it is the directorial debut for Aaron Sorkin, the man who wrote (and co-wrote) Moneyball, The Social Media Network and Charlie Wilson's War.

Music
This Month's most-awaited releases come from singer-songwriters with music so heartfelt you'll want to purchase the whole album in hard copy, just like you used to.
Kimbra
Primal Heart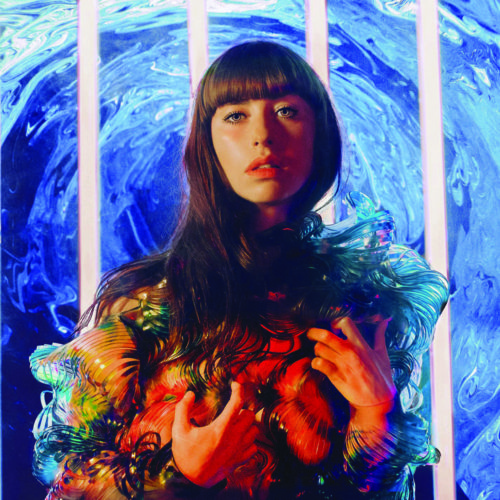 Kimbra's third studio album is unique and showcases new facets of her song writing and, when we caught up with the singer, she admitted it is an album where she exposes her heart a little more: "In this album, I like to think I'm a little bit bolder and more honest with myself." The first song to be released, Everybody Knows, is a soul/synthpop song produced by Nelly Furtado and Goldfrapp affiliate, John Congleton. It shows the newer, bolder side to Kimbra's music that has been promised as she sings about awakening: "I was young and gullible but baby I grew. Now the whole world's watching you."
The second song to be released, Top of the World has a different, more electronic sound, which all makes sense once you see it was co-produced by Skrillex. It's a powerful song from Kimbra as she sings, almost speaks, in the verses: "They built me up to be beaten," she says in a sombre voice. As far as a return to music goes, Kimbra's new album not only offers the fierce lyrics and attitude we know her for, but also new sounds that showcase her power and range.
Sound: '90s pop
Our Pick: Top of the World
Vance Joy
Nation of Two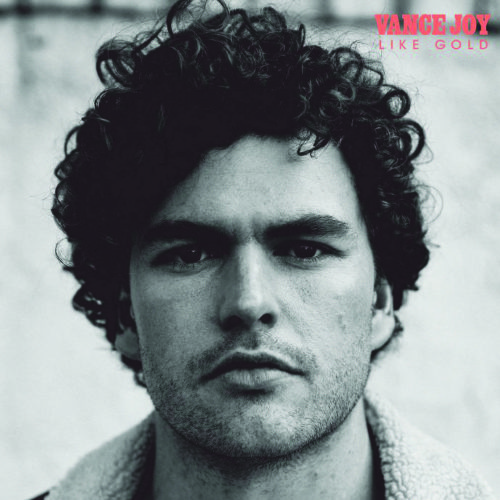 It's been more than four years since Vance Joy released his first album, Dream Your Life Away, but Joy's place in the indie-pop scene was arguably secured nearly a year earlier when he released the single 'Riptide'. Catchy and hard not to sing along to, 'Riptide' was a hit in Australia, the UK, Sweden, Switzerland, Italy, Germany, Austria, Canada and Slovakia.
Now his sophomore album is bringing us his beloved indie vocals and the raw tunes of his ukulele and guitar. According to Joy, this album is inspired by a "perfectly self-contained couple… The idea that their love for each other gives them their bearings, a point of reference that makes sense of life." Unsurprisingly, the new album brings wearing-your-heart-on-your-sleeve ballads like the first track released from the album, 'Like Gold'. In this slower ballad, he sings about coming off the road in 2016 and looking back on a relationship: "That's the way it was. But that's history."
Sound: Indie Pop
Our Pick: Like Gold
Estere's Summer Playlist: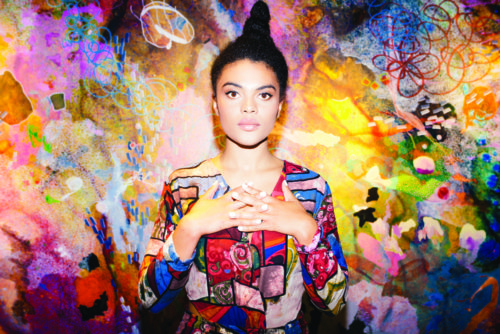 We caught up with the Wellington artist – who has played Glastonbury, WOMAD, Rhythm & Vines, and opened for Erykah Badu and Flume – to see what she is listening to this summer.
Who are your top three must-listen artists this summer?
I think it would have to be Vulfpeck, because their music feels very summery to me. Then Astrud Gilberto – listening to her is just like eating ice-cream. And Eska, because her music is extremely creative and buoyant, which I think are good things in summer.
What are your top three feel-good summer songs? '
'Blue Ridge Mountains' by Fleet Foxes, even though they're all about the snow, their music feels so light and warm. 'Sister' by Angel Olsen – good to crack open a cider and sunbathe to. 'Natural Mystic' by Bob Marley, is one of my absolute favourites.
What are your favourite road trip songs?
I love listening to the whole of 'Night Clubbing' by Grace Jones – from start to finish, when I'm on the road. Also, 'Water' (Fela Kuti), 'Dear Live' (Beck), 'On and On' (Erykah Badu), 'Say My Name' (Destiny's Child), 'Sorrow' (David Bowie), 'Venus as a Boy' (Bjork), 'Lullaby of Birdland' (Sarah Vaughan), 'The Devil Had a Hold of Me' (Gillian Welch), 'High by the Beach' (Lana Del Rey), 'Gemini Feed' (Banks), 'Lake of Fire' (Nirvana)… the list goes on!
What albums are you looking forward to most in 2018?
If FKA Twigs is releasing one, then definitely hers. Others are – Tune Yards, Marlon Williams, Calexico and Kimbra.
Which artists would you love to release a new album in 2018?
Beyonce.