Everything you need to know: from chocolate delivery, new lattes and how to be plastic free.
Chocoholics Anonymous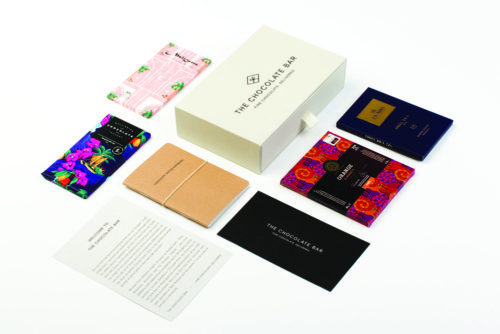 In this day and age, we don't need to leave the house, with the myriad of delivery services offering dinner, cocktails, dry cleaning and things for 'that time of the month' to our door. The subscription model isn't new, but what is fresh is the creativity behind all of these new subscription services. The most recent to impress is The Chocolate Bar, in which four hand-picked bean-to-bar chocolate blocks are delivered to your door. The best thing is that these aren't just any blocks of cocoa goodness, as a majority of them are difficult or even impossible to get your hands on in New Zealand. The Chocolate Bar imports boutique brands from the likes of Vietnam, Scotland, California, Venezuela or the United Kingdom. $49.50. thechocolatebar.nz
Under the sea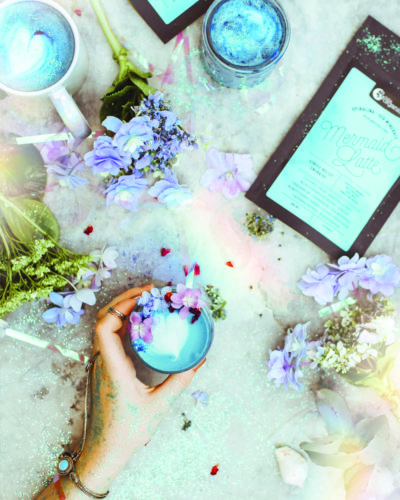 A while ago, the 'it' way to drink was to put anything into a mason jar, but the latest obsession – when it comes to a liquid beverage – is anything that takes a twist on the beloved latte. First came the matcha latte, then soon after, the turmeric latte. But the latest latte obsession is arguably even more exciting – the mermaid latte. This sea-blue drink will be popping up on social media in no time. Ahead of the trend is Nutra Organics, who have released their Mermaid Latte powder. Packed with sea minerals, blue superfoods and adaptogenic herbs, you can create a dazzling blue latte that is aesthetically pleasing. But, more importantly, like all good food trends, it has health benefits such as stress release, and energising advantages, as well as a tonne of antioxidants and vitamins. $24.99 naturalthings.co.nz
Plastic Free
Sobering thought: every minute, the equivalent of one rubbish truck of plastic enters our oceans and it will remain there forever. The New Plastics Economy Study by the World Economic Forum found that this is likely to increase to two rubbish trucks a minute by 2030 and four a minute by 2050. The study concludes that if we continue as usual with the way we use plastic, by 2050 there will likely be more plastic in the ocean than fish. There are, however, a few simple ways you can minimise your plastic footprint.
Happy Sipping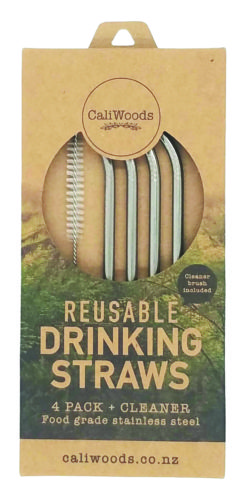 Straws are another major culprit in the world's plastic problem. CaliWoods' reusable straws have you covered for every beverage. From $18.90. caliwoods.co.nz
Guilt-free Bubbles

Forget buying bottled sparkling drinks and adding to the landfill of plastic bottles. A SodaStream Spirit means you save hundreds of plastic bottles and reduce your carbon footprint. $149. Sodastream.co.nz
Better Habits
Supermarket shopping provides a myriad of reasons to pick up a plastic bag, but don't. Instead grab a Rethink bag for your fresh produce, bread and even bulk bin needs. From $4.50. rethink.nz