In a move that has to be an inspiration to anyone who's ever been on the wrong end of internet hate, Kiwi singer Gin Wigmore delivered a cutting, pitch perfect response to someone who posted harsh criticism on her Facebook page.
Yesterday she put up a post on her page entitled 'Internet Bullying Defense Class 101.' Someone who's name and face has been blanked for privacy posted: "Just listened to you on coromandel fm. you sound like a desperate dog, give it up girl, stop embarrassing your self." Wigmore replied with a scorching display of wit, intellect and sarcasm.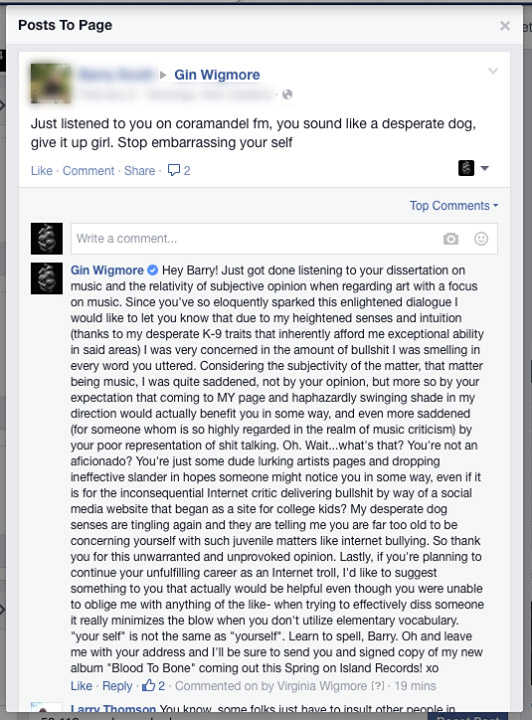 I was quite saddened, not by your opinion, but more so by your expectation that coming to MY page and haphazardly swinging shade in my direction would actually benefit you in some way.
She ended her lengthy smackdown with an offer to send the hater a signed copy of her latest album.
Gin, you're our hero.