Specially produced for the Chinese market, Bacardi released it's new taste "Tang" in Hong Kong last week.
The name 'TANG' is inspired by the mighty Tang dynasty that reigned during China's first Golden Age of antiquity, but what does it taste like?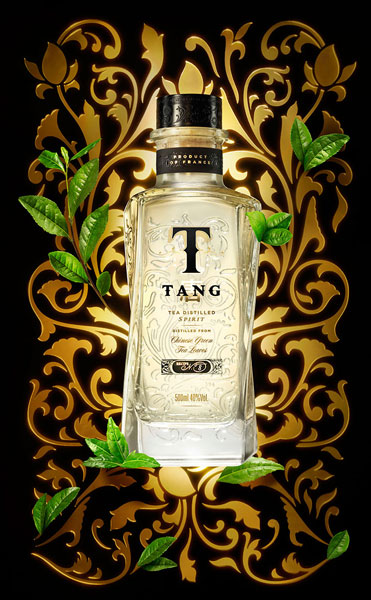 Due to the composition of tea leaves and the absence of simple sugar, the experts at Bacardi developed a process that releases complex sugars from tea leaves and transforms them into a fermentable form, resulting in an aromatic compound that forms the essence of the spirit. This is then combined with spring water from France. The result is a complex spirit that embodies and expresses the rich flavors of tea.
Matt Djokovic, Innovation Director for Bacardi in Asia Pacific, said, "Today, the types of spirits that can be enjoyed with food are fairly limited. Hence, we hope TANG can represent an additional spirit option to enjoy during Chinese meals. We believe TANG is poised to deliver a contemporary drink experience that will satisfy our consumers' appetite for new and refined experiences in dining and other occasions."
Tang is exclusively available from DFS Hong Kong and starting in May the distribution of Tang will expand into select partner restaurants in China. So you're not going to be finding it in New Zealand any time soon but if you're in the neighbourhood let us know what it's like.
Oh, and they recommended that it be consumed neat, at room temperature. But no one's stopping you whipping up a green tea cocktail.