New Zealand's Prime Minister John Key was ranked 48th hottest leader in the world in the online Hottest Heads of State list. He's in the top 25% on the list. On More FM, Mr Key said, "I can't help being eye candy. It's just one of those things. It's the way it goes."
When asked if he was disappointed Russian President Vladimir Putin was ranked ahead of him, Mr Key said: "There's quite a few above me, to be fair."
"I suppose it's been everything from the European FTA talks to the Rugby World Cup that's dominated my thinking.
"But now you turn my mind to it, I think there's something like 50 below me. It's quite startling."
"I don't want to be one of those scary people that have so much plastic surgery your face doesn't move when you talk."
So who's number one on the hotties list? Jigme Khesar Namgyel Wangchuck, King of Bhutan.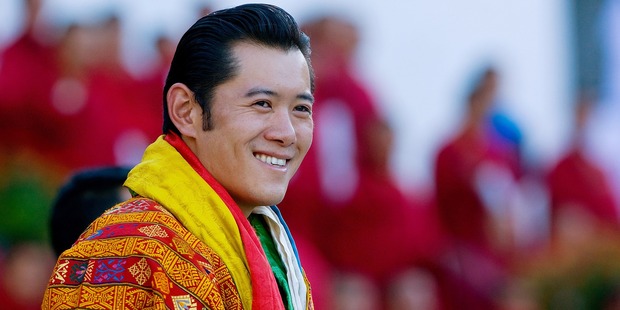 1. Jigme Khesar Namgyel Wangchuck, King of Bhutan
2. Justin Trudeau, Prime Minister of Canada
3. Enrique Peña Nieto, President of Mexico
4. Felipe VI, King of Spain
5. Cristina Fernández de Kirchner, President of Argentina
6. Joseph Kabila, President of the Democratic Republic of the Congo
7. Henri, Grand Duke of Luxembourg
8. Pedro Passos Coelho, Prime Minister of Portugal
9. Rafael Correa, President of Ecuador
10. Alexis Tsipras, Prime Minister of Greece
…………………………………………………….
47. Dilma Rousseff, President of Brazil
48. John Key, Prime Minister of New Zealand
49. Simonetta Sommaruga, President of Switzerland