Hair Today
High Flyer
Missoni celebrated their 65th birthday with a late-evening show atop the Fiera di Milano overlooking the cityscape. This season, wispy, glimmering gossamer-esque materials wrapped loosely around the models' bodies to show their natural silhouettes. The knitwear was made of ultra-fine fishnet textures, creating the iridescent sparkling effect that looks as if one was sent from the heavens. With a poetic palette of dusty pinks, gentle neutrals, washed-out indigo, and midnight blues, the visuals of layering the cover-ups in a primeval fashion was gender-bending.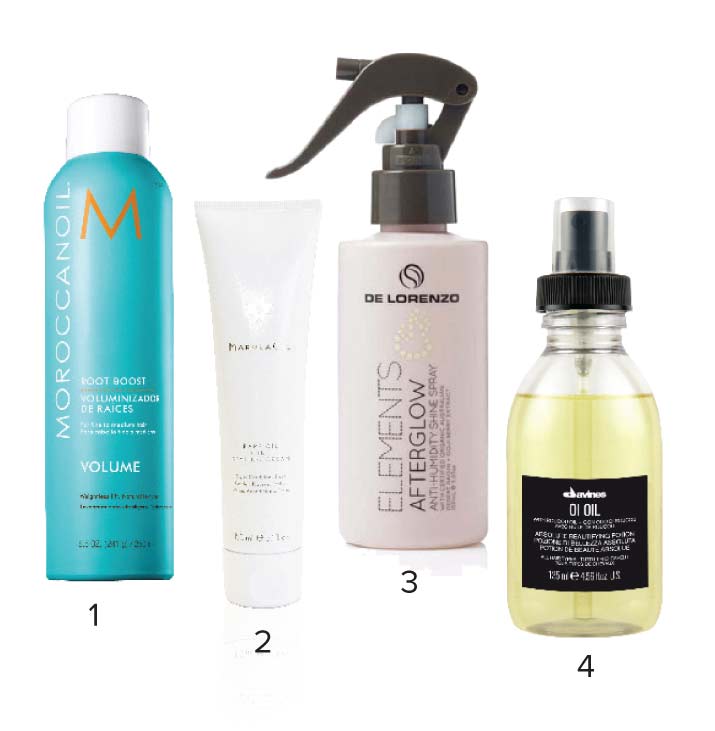 "I thought of a simple, smooth, elegant look that could highlight and complete this extraordinary collection, so rich in content. Straight hair, graphic and squared on the back; deliberately loose for a slight touch of sweetness." – Lead stylist Anthony Turner.
Give the hair a natural, uniform volume at the roots before applying a light yet shine-enhancing styling cream. Blowdry in sections with a ceramic round brush. Create a middle parting and bring two pieces from the temple to the ears together, securing it with an elastic. Use a luminous oil and hairspray to finish off the super-sleek and ultra demure look.
1. Moroccanoil Root Boost, $60; 2. Marula Oil 3-in-1 Styling Cream, $49; 3. De Lorenzo Elements Afterglow, $26.90; 4. Davines Oi Oil, $54.30.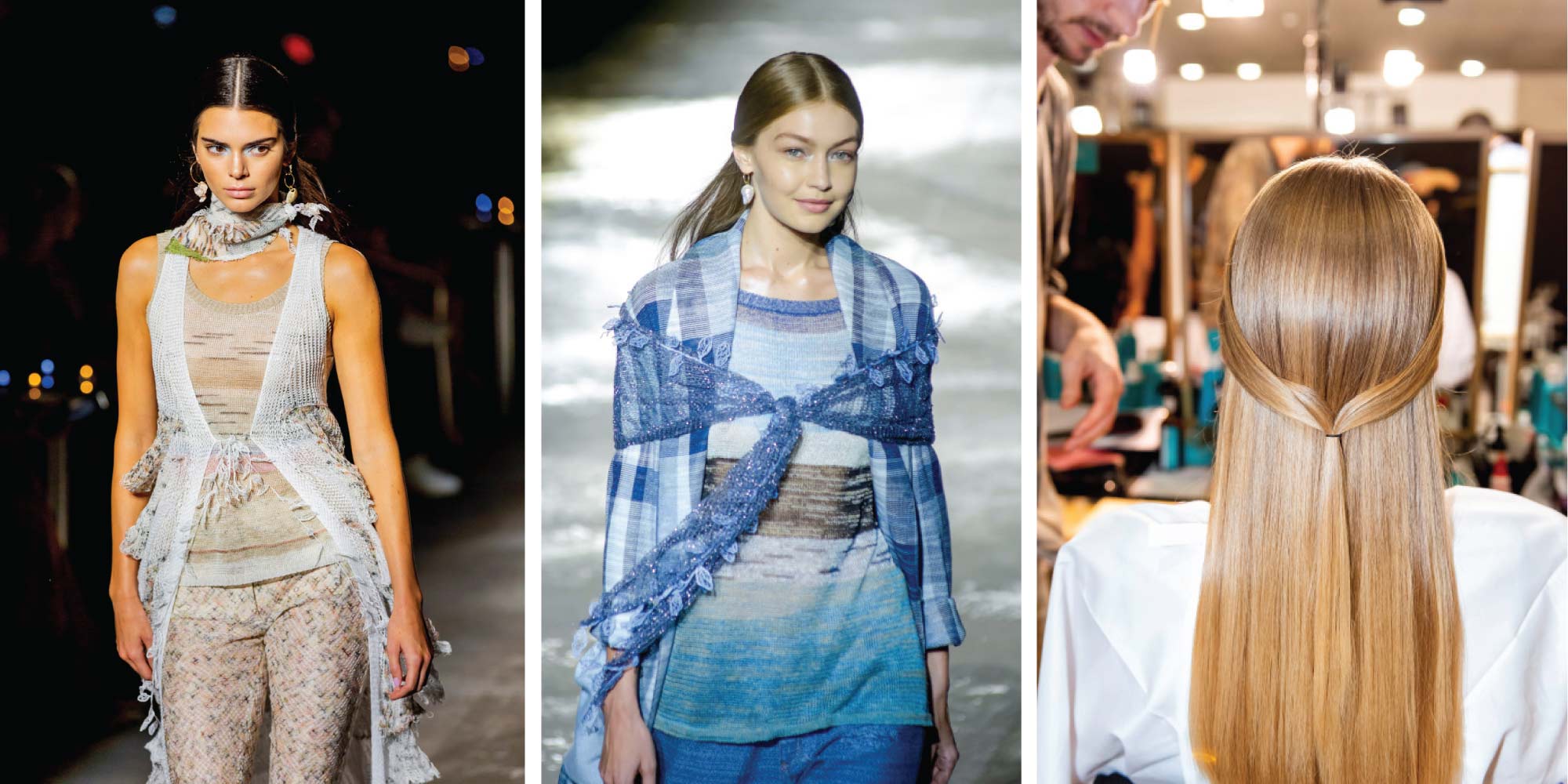 Also pairing a perfectly polished do for frisson-inducing attire was Jeremy Scott. Drawing from his own creative experiments in the 90s, Scott takes us down his private memory lane in his SS19 season, dubbing the self-referential process 'Meta Muse.' Camo, army jackets, leather, mesh, neon, over-the-shoulder boots and jarringly large embroideries reading "Riot," "Sex," "Shock," "Hope," "Revolt," "Resist," "Power," "Peace," – it can be argued that his collection is battle-ready; conveying an eagerness for a political revolution.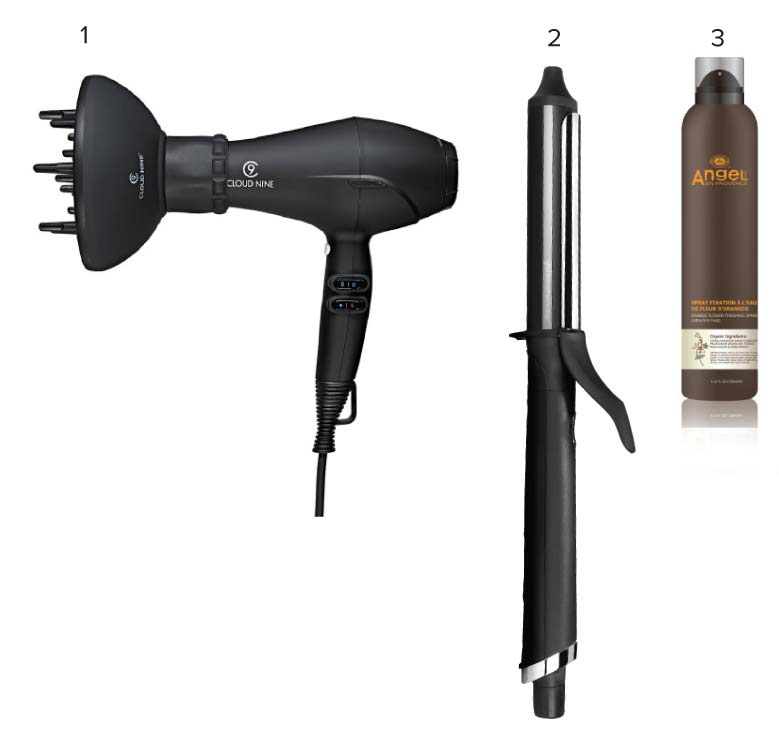 "What we developed is a way of styling hair from the inside, from the underneath, hidden volume," Eugene Souleiman explains. "You can't really see how it's done. We're tonging the insides of the hair to support the rest of the hair to give it width, volume and lightness."
Use a diffuser to create a naturally dishevelled texture through the ends and work in some kinks with a tong.
1. Cloud Nine Airshot, $292.95; Diffuser, $33; 2. ghd Curve Classic Curl Tong, $270; 3. Angel en Provence Orange Flower Finishing Spray, $37
Badass Braids
There's a toughness to braids. Whether it's to match the attitude of Dion Lee's assertive ladyboss, or poke at the powerplay of energetic femininity; tight braids will always appeal to those with a mischievous and curious nature.
Dion Lee, a designer who distinctively champions the exploration of construction, inadvertently dazzled the crowd with overpowering sexiness. Focusing on hybridization, the more rigid fabrics as well as the knits, were cut asymmetrically – as if we caught the clothing red-handed, mid-morph – while the slinky lace and netting pieces were undeniably provocative.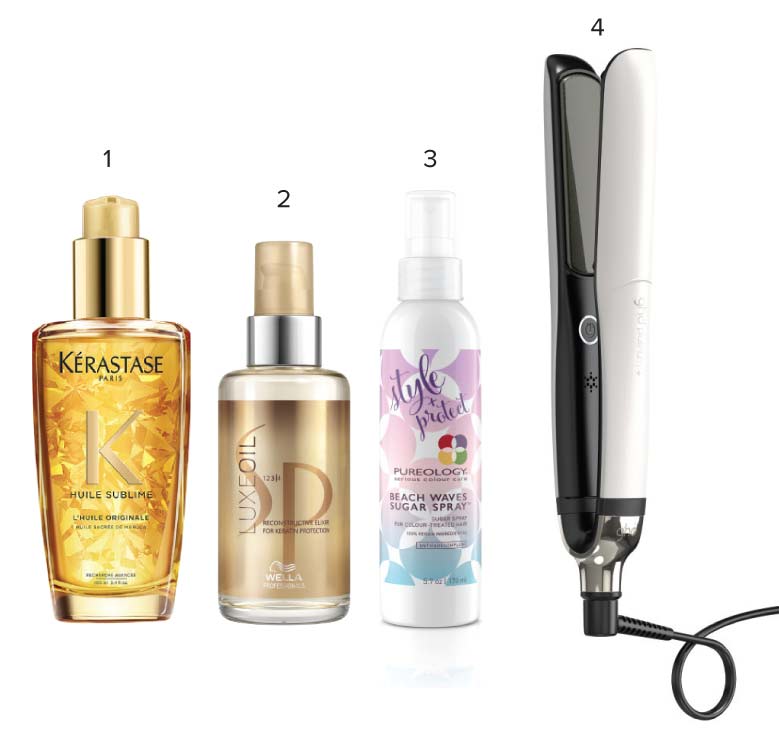 "We're working in a very visual way. There are no key steps. It's about looking at what you have and working with that; being very, very free in your approach, as opposed to being overly technical," Soleiman says. Mix a crafting oil with a high-shine finishing oil and texturizing spritz to prep the hair. Add bends and add body to frame the face using a hot tool and add microbaids as you see fit. Pull back the hair with your fingers and secure the low bun with added heat.
1. Kérastase Elixir Ultime, $50; 2. Wella System Professionals Luxe Oil, $63; 3. Pureology Style and Protect Beach Waves Sugar Spray, $44; 4. Ghd Platinum+, $380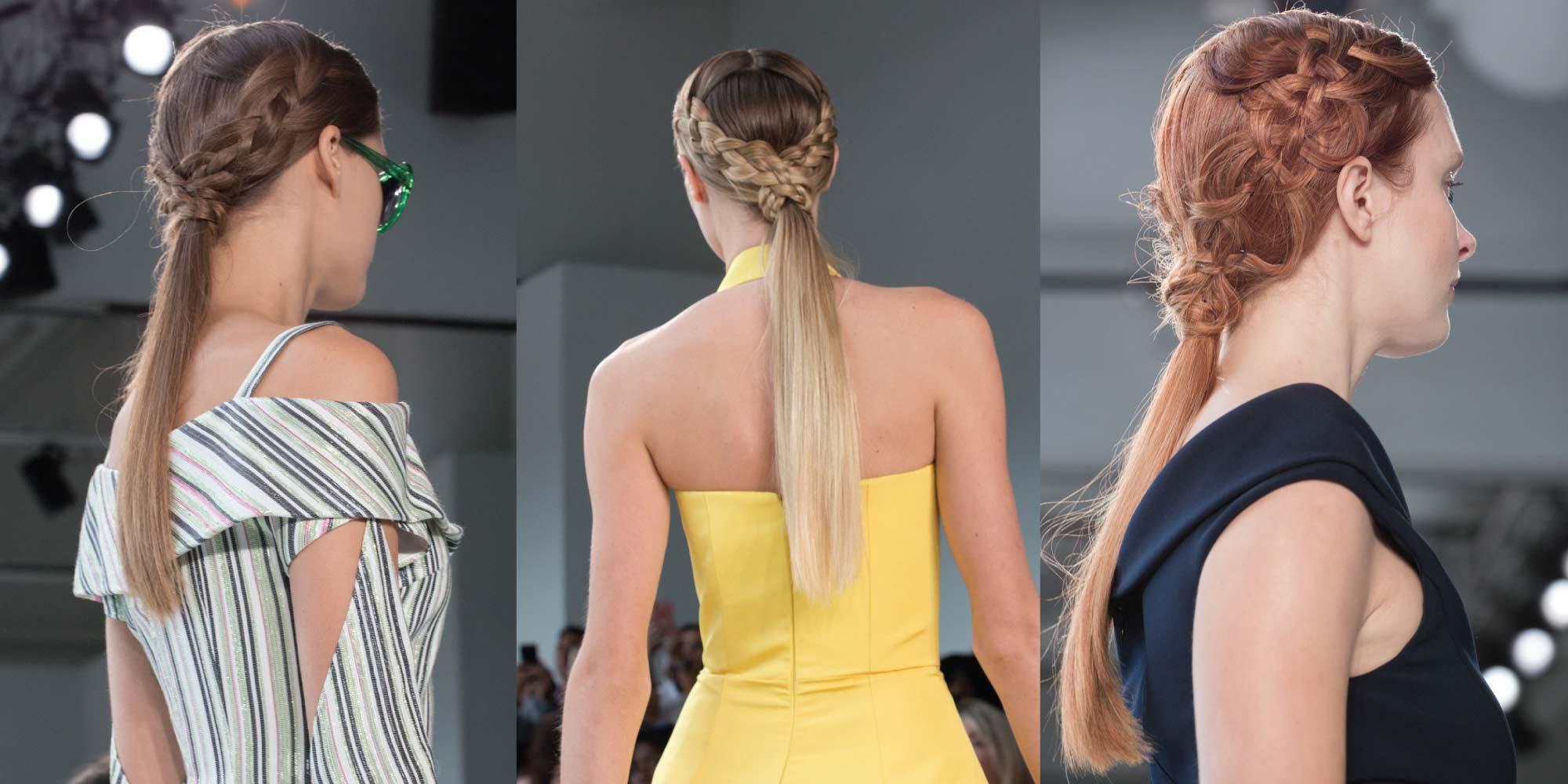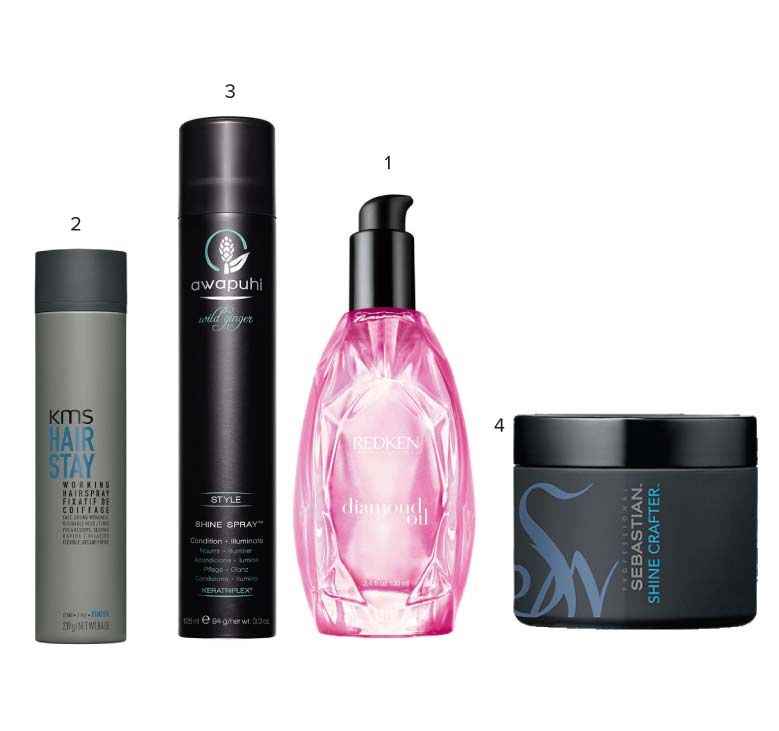 For a bolder braid that requires grip and control, like Christian Siriano's Hawaiian holiday look, use a moulding wax to define the braid and high-gloss sprays for a mirror-shine effect.
1. Redken Diamond Oil Glowdry, $45; 2. KMS Hairstay Working Hairspray, $33; 3. Awapuhi Shine Spray, $32 4. Sebastian Shine Crafter, $41.90;
You'll also like:
BECOME AN M2WOMAN SUBSCRIBER FOR JUST $1.99 PER MONTH
We hope you enjoyed this complimentary M2woman article made available thanks to our channel sponsor. Become an M2woman subscriber for just $1.99 a month and gain instant access to our entire library of NZ-made content on beauty, health, style, design, technology, entertainment and more.
Subscribe now