Start your home build the right way
Like anything in life, the key to success is having the right preparation in place. The same is true when considering the planning and research of building your future home. When it comes to preparation it really helps to learn from the experts in the industry. With 20+ years of personal experience, research and industry wide feedback, the team at G.J. Gardner have curated a helpful guide "Home Prep" to make your building journey more transparent and easier. This is a practical guide to help you build the home you really want. Filled with all the tips, tricks and information you need, so you can build with confidence. 
One of the first key points of this helpful guide is answering some of the most frequently asked questions. For most people these questions tend to be about how to start the process and what your first steps should be? Do you first find the land? An architect? Or a builder? Or should your first step be talking to the bank? The answer is your first step should always be to find the right builder.
A good builder can help you with their preferred finance companies. They can also support your efforts in finding the right land and actually save you money on design. A common mistake that happens in the early stages of a build, is people think they need to already have land sorted out first. A good builder can advise you on this process and potentially save you from a lot of hidden costs. After all, not all land is created equal and sometimes it can require an additional cost to ready a site for building.
After establishing the importance of choosing the right builder, the next big question "Home Prep" helps answer is, how do you pick the right builder? The best answer is do your research. For most people this will be the largest investment they will ever make, so it's ok take your time and do the research. 
"Home Prep" suggests when considering a certain builder, ask if you can see some proof of their work, or ask others about the experience they had when dealing with them. While showhomes can be a great visual guide, they are ultimately only there to sell you with its attractive features. While showhomes can give a great visual impression, they aren't able to be indicative of what actually building with that builder may be like. The best way to understand what to expect during the build, is to talk with previous customers and find out about their experiences. They could be friends or family that have built with that builder already. Alternatively, ask the builder you are considering to provide some customer testimonials and contact them directly.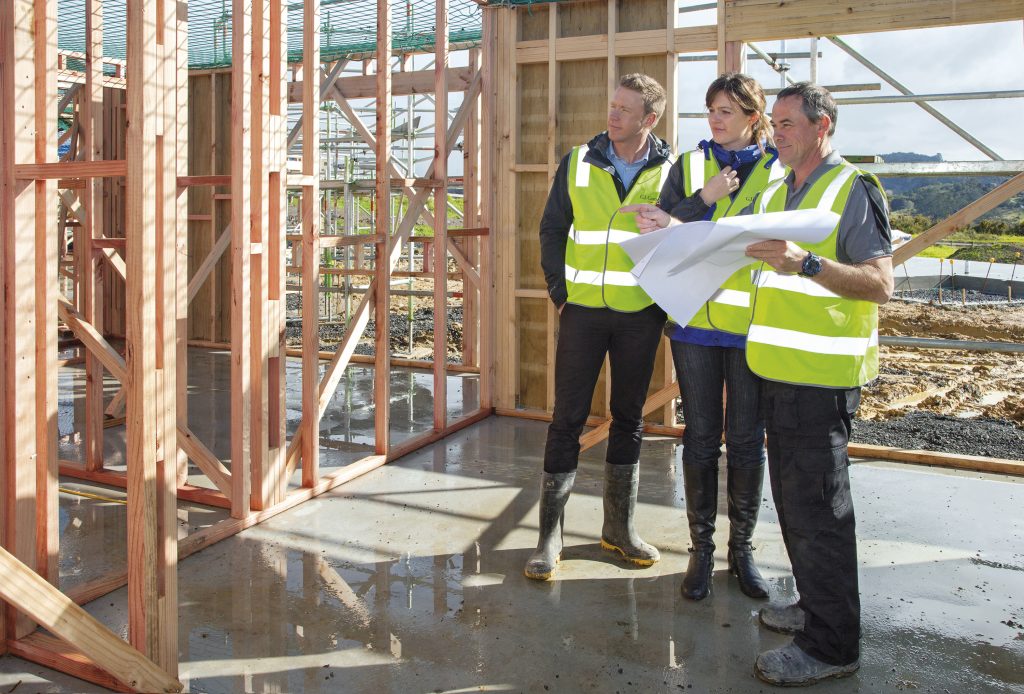 Home Prep also encourages talking with suppliers and visiting some of the builders current building sites. There you can take note of how tidy a site is and see if they are progressing as they should be. On sites you may even be able to a chat with the owner and get an honest impression of how their experience is progressing along.
It is also a good idea to take into account the firm's size and reputation, what jobs the builders are willing to do and have an understanding of what those jobs entail. A good home builder, wants to make good choices for you as their clients. They will want to make sure they fill you with the confidence, so you know you can trust them on your building journey.
While it may seem a little over the top to perform such detailed research, it can save you a lot unnecessary stress and disappointment. It's not uncommon to hear of a customer having had a disappointing experience in a previous build with another builder because of limited research. These can be for any number of reasons but often tend to be because of misplaced trust, from some obscure connection, without the knowledge of their building credentials. While your colleague's nephew, or a builder from the same school as you might sound like a good idea. The smarter decision is to make sure you choose your builder, based on results and what real customers say.
G.J. Gardner Homes, for example, have the distinction of being voted New Zealand's Most Trusted Home Builder. As a brand, G.J. Gardner brings a wealth of knowledge and expertise to the mix, having built more than 17,000 homes throughout New Zealand since 1998. With GJ's you can have confidence on your building journey, as you will be dealing with friendly, experienced professionals who want to make your building experience, an enjoyable one. They are happy to answer any questions, no matter how early in the research phase you are. They can also provide any of the credentials mentioned above, to help with your decision.
These are just some of the many tips outlined in the Home Prep booklet. For more useful tips for the entire build process, you can download your free copy of Home Prep here at gjgardner.co.nz/english/home-prep.
You'll also like:
You're seeing this M2woman article with compliments of our channel sponsor. If you enjoyed it why not try our entire library from only $1.99 a month - get instant access right now, every issue of M2woman since June 2017. Get local NZ made content on beauty, health, style, design, technology, entertainment and more right now!
CLICK HERE
for options.