Huawei P30/P30 Pro – The ultimate tool for the avid content creator
A few days ago, I got my hands on the latest flagship device from Huawei – the P30 Pro. 'Ecstatic' was a mild adjective to describe my reaction. You see, I've been battling with my Sony Xperia XZ since I dropped it in the toilet. But it wasn't just a drop and pick up from the dirty bowl of bacteria infestation… I had unknowingly done my business and flushed it too.
Although it was fully waterproof, you can imagine that the strong flush effect dramatically compromised the phone's sound, connection and speed. Don't get me wrong, we had a very good two years together and it was definitely a super-fly boy at the time. He was strong, resilient and took all of my abuse. I even dropped it from three stories above at the tennis and it survived the fall without a crack (perhaps a scratch, but who's counting at this stage). However, following a succession of mistreatment, it was time for our amicable break up… and an upgrade.
My new Huawei is most definitely a strong feminine 'she'. The colourway is dubbed 'Breathing Crystal' and she sure does work her voodoo with the gorgeous icy blue gradient and mirror finish. It stands out – just like my intensely loud personality.
If you didn't know already, the 'P' in P30 stands for photography. Promising a groundbreaking sensor, lens and processor with another collaboration with Leica, I can most definitely confirm that Huawei have successfully delivered on these expectations.
The Leica Quad Camera system includes a 40MP camera, a 20MP ultra-wide angle camera, a 8MP telephoto camera and a Huawei Time-of-Flight camera that captures depth of field with its precise measurement of distance. Recognizing colour with a RYYB (Red Yellow Yellow Blue) SuperSpectrum Sensor instead of the classic RGB filter, the ISO rating yields high to produce exceptional quality photography and videography experiences.
The best part of all of this means that working together with the AI sensor, you can create day out of night. Like most people, I tend to socialize with friends at night after work which deters me from taking terribly grainy photos that lack focus. I'm also not a superfan of flash photography as my glowy dumpling look usually crosses into an overproduction-of-sebum finish, so I'm very stoked about this low-light camera capability.
The photo above is captured in the morning at 7.20am with all of our curtains closed in low-light. The environment isn't pitch black but it shows that I'll be able to take photos at dim-lit restaurant and bars of fancy cocktails and food.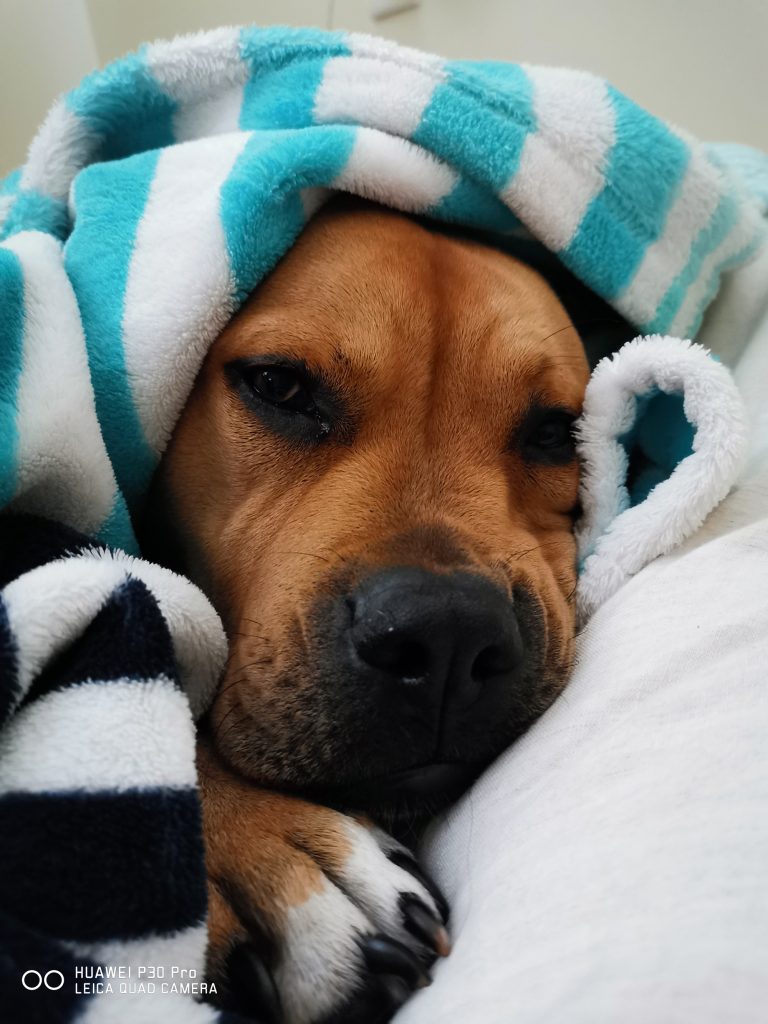 In terms of the zoom function, the quality doesn't seem to dissipate at 5x optical zoom and then at 10x hybrid zoom, it begins to slowly reduce in detail. The camera can go up to 50x digital zoom and it's pretty stable compared to other flagship devices. On the other end of the spectrum, the f/1.8 wide aperture sensor means you can capture ultra-wide images at 0.6x zoom. If you're travelling and want to fit in as much of the large architecture as possible, this will be an absolute life-saver. To be honest, I'm now thinking that I wouldn't even need to take a separate camera to take high quality photos or videos. This device does it all. And it definitely won't cause shoulder and neck pain like a beasty DSLR.
Now let's talk about the selfie cam and get into super-vain mode. With a 32MP front camera, this speaks in serious detail. The photos look simultaneously sharp yet smooth and creamy. Plus, if your feeling super insecure about your breakouts, there's a skin-smoothing function that should come in handy if need be.
There's an overwhelming plethora of capabilities with the Huawei P30 Pro. The battery power is uber impressive. By the end of the day before I go to bed, the battery is sitting at 50-60%. This is after my 1-hour long commute to work listening to music, calling people for a few hours a day, playing with the camera, mucking around on Instagram (we all know how much battery this beloved app sucks up) and then commuting back home listening to music. This is so amazing for me after having to charge my old phone multiple times a day and squat by the wall to call people.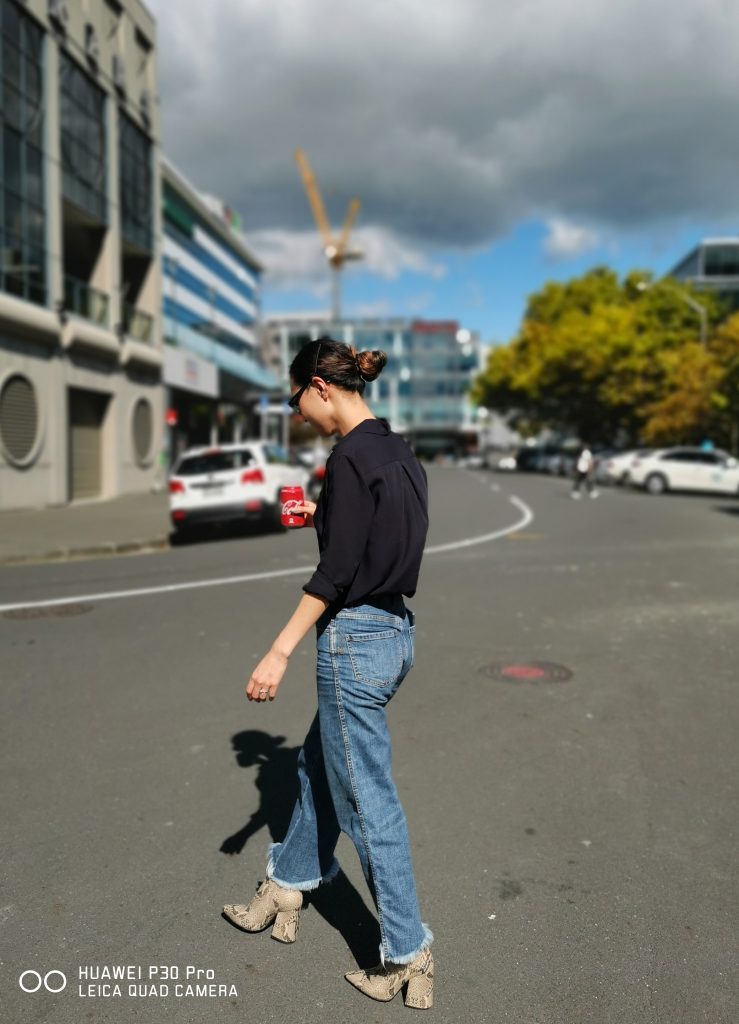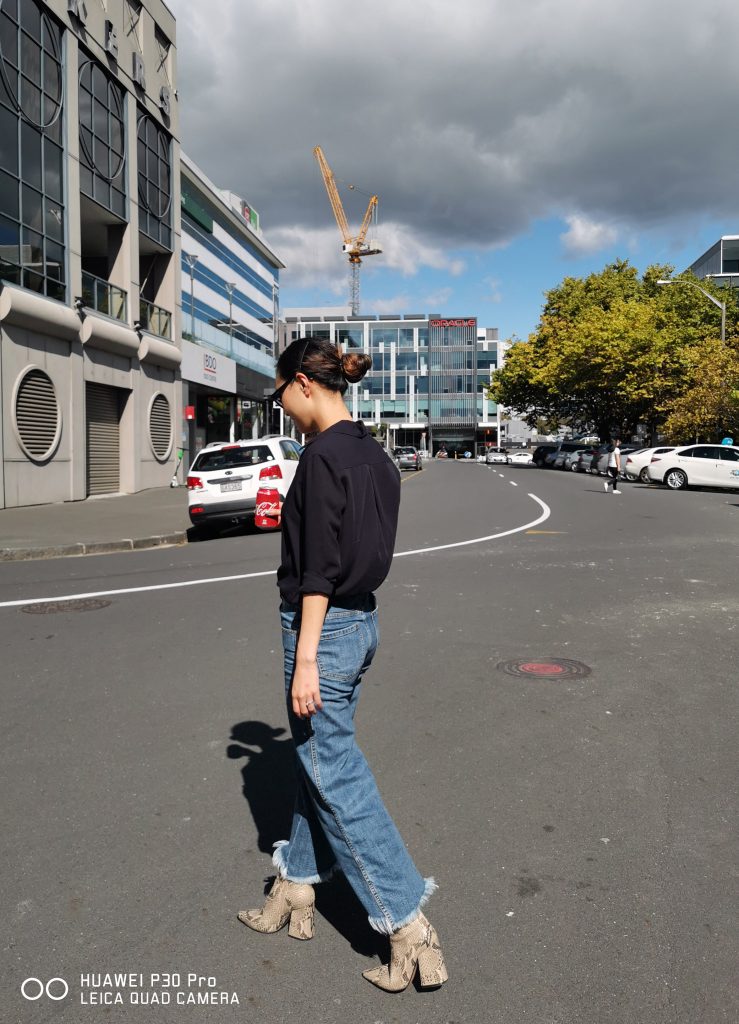 I'm so in love with this device – truly. It can do a million and one things – but I had my first 'oh my God this is a lifesaver' moment last night. A notification popped up telling me that it will be raining tomorrow. It might not seem like a big deal, but I'm the only one who brought in an umbrella to work today… so look who's laughing now?!
Huawei P30 (NZD$1099) and P30 Pro (NZD$1499) is available from 12th April in New Zealand.
You'll also like: