This is possibly the most heart breakingly sweet thing you'll see all day.
Mr and Mrs Kuroki got married in 1956 and settled down as dairy farmers in Shintomi Town, Japan.
However by the time she was 52 and after 30 years of marriage Mrs Kuroki lost her eyesight within about a week, due to complications with diabetes. With this she started to become more reclusive and stayed indoors.
Her husband started to plan a way to make friends and family visit her each day when he suddenly noticed a pink shibazakura flower growing in the garden. He decided that these stunning flowers looked amazing and also smelt really good. So he started planting thousands of them outside his home for two years.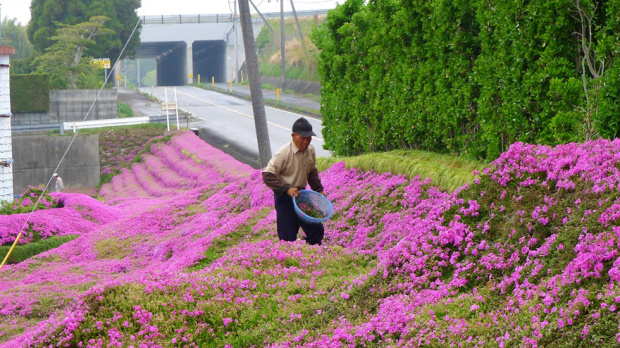 The flowers started to lure her outside more and more, and a decade later it's luring 7,000 people a day to see the garden as well.
Sometimes you can see Mrs Kuroki smiling and walking around the garden with her husband.
Insert comment about my heart exploding with love or something.