Inside M2woman November/December
Embrace the festive season with our Summer celebration issue; from over 132 ways to wine and dine in style, to runway to real life makeup and hair tips + tricks to help you get your best hair (and face) ever. In true M2woman celebration style we also caught up with New Zealand '90s music muse Bic Runga and British songbird Paloma Faith to talk about motherhood, making a change through music and self-belief.
The celebration edition of M2woman is on sale now. Subscribe here or pick up your copy from any good newsagent or supermarket today.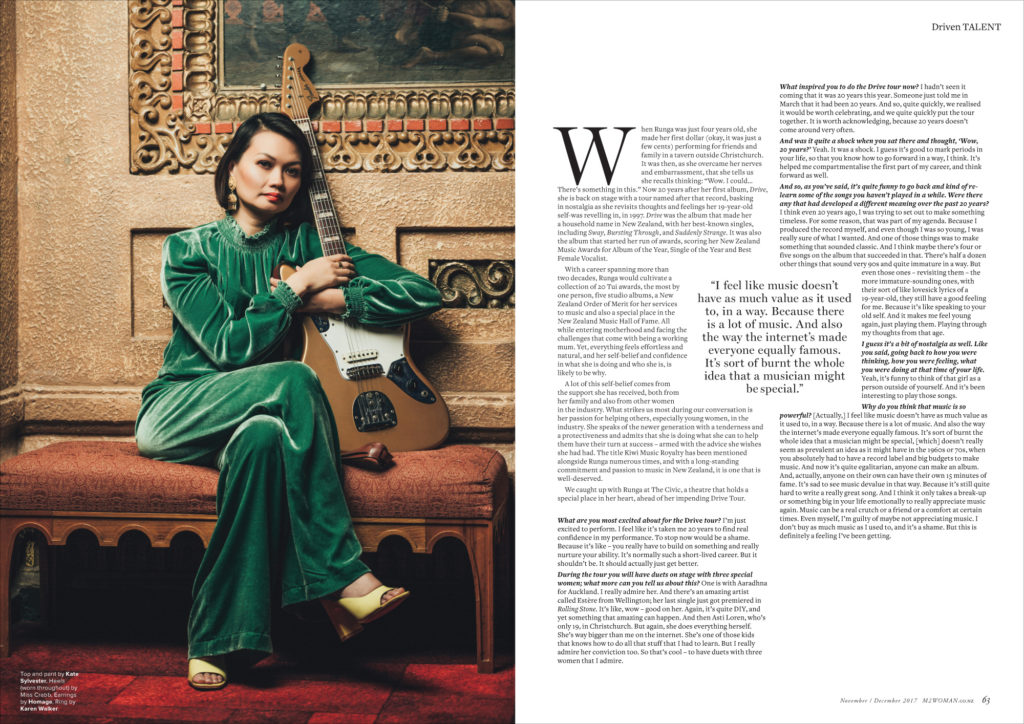 EXCLUSIVE: Bic Runga – Drive
As she celebrates 20 years since her first album, we chat to Bic Runga ahead of her coming Drive tour, as she shares her excitement for returning to the stage, reveals the ways in which the New Zealand music industry has evolved (or not), and explains how self-belief and naivety got her to where she is today.

World Report: Protect the Future
Every day 16,000 children under five die because of poverty. Of those who die before reaching their fifth birthday, the majority are from developing countries; in sub-Saharan Africa, that is 1 in every 12 children; in Southern Asia, it is 1 in 19; while it is only 1 in 147 children from high-income countries. The disparity means children living in vulnerable regions are dying in some of the poorest villages in the world, far removed from the eyes of the world.

Come Dine With Me
'Tis the season for entertaining. Be it an indulgent, formal spread or a casual feast with friends and family, we handpick the ultimate accouterments to make every occasion a winner.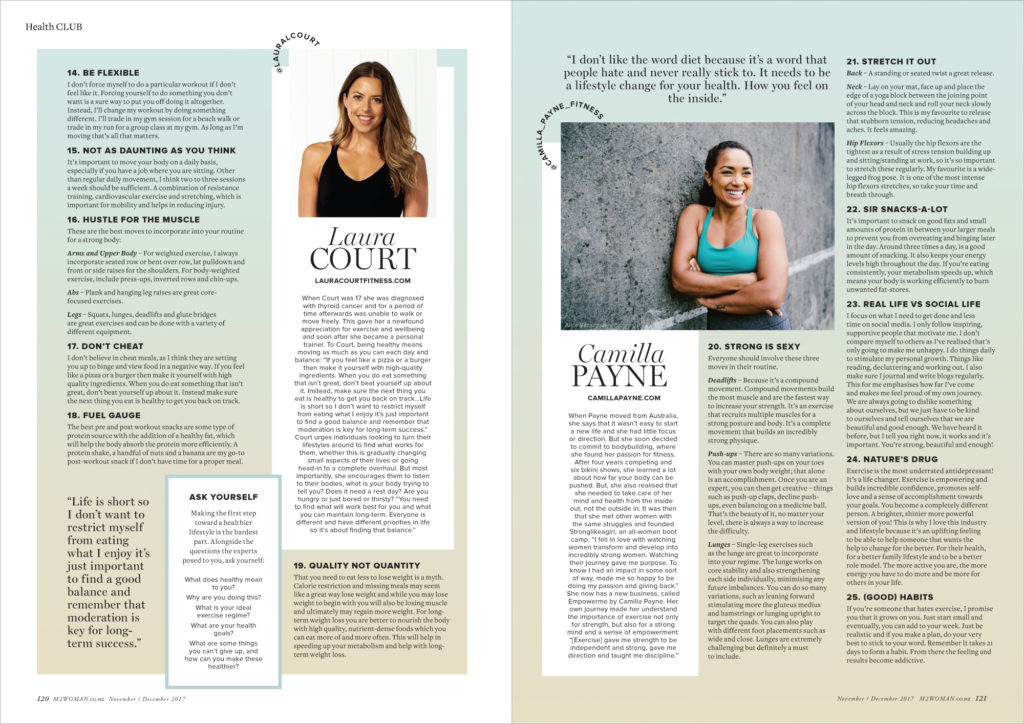 A New (Healthier) You
Forget all of the lectures you have heard, and read, about living a healthy life by cutting out this and doing more of that. We spoke to four New Zealand women who are dedicated to living a healthy life and asked them how we can find our version of healthy.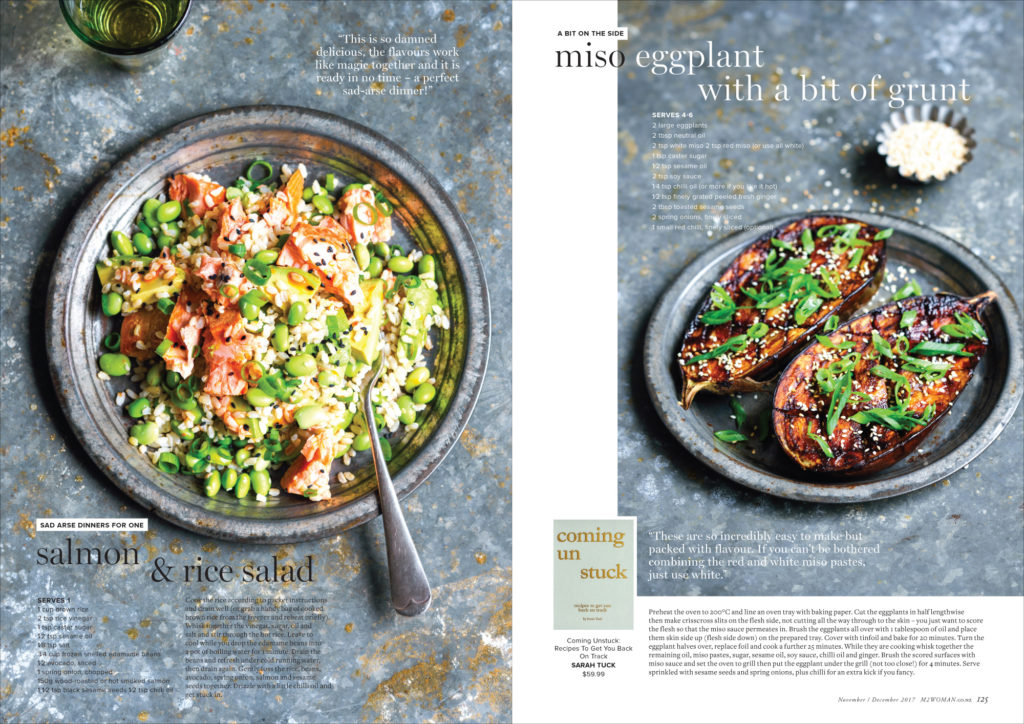 Tuck In – Recipes For All Occasions
It took a complete shock to her day-to-day life, around eight months and picking herself up off the floor (literally), but Sarah Tuck has completed her first cookbook. This is a certain reminder of the power that food, cooking and entertaining can have on our lives.

Wine Sojourn – Island Escape
 What makes Auckland so unique is the ease of getting out onto the water and to one of the many islands in the Hauraki Gulf. There aren't many cities in the New Zealand where you can do that and Waiheke Island is the Jewel on the crown.

Runway Report: Parisian Mod
From fresh-faced to brazenly bold, we're taking a page out of Paris Fashion Week's highlight beauty catwalk show for this year's festive looks.

Michelle Pfeiffer is Back In Full Force
Golden Globe winner and three-time Oscar nominee Michelle Pfeiffer talks about her role as Mrs. Hubbard in the stylish and suspenseful mystery Murder On The Orient Express, based on the Agatha Christie novel, one of the most celebrated whodunits of all time.

Escape: Nights Away in NSW
Starting off in regional NSW, Hunter Valley gave every excuse to indulge in its gourmet offerings with more than one wine tasting on the agenda. And with just a short drive back to the big city, there was just enough time to feel like royalty in the glitzy attractions of Sydney.
[button content="Get The Latest Issue Now!" color="black" text="white" url="http://m2shop.co.nz/product-category/m2woman/" openin="_self"]
You'll also like: