Inspiration comes in many different forms, for 18 women it came when they noticed a problem, or a challenge, that needed to be overcome and they used their skills, passions and drive to make that happen. We wanted to celebrate these heroines who inspire and empower us to not only believe there can be change in the world but to start something, to stand up for change and to confront the problems we recognise as needing to improve.
After the year that was, there is an even deeper desire among women to make a change, especially after a few notable occasions in 2017 in which women had two choices; stand up or be passive. From protests following Trump's election and subsequent reforms and legislation, to Harvey Weinstein's sexual allegations and the countless cases that followed, all of these challenges resulted in solidarity and speaking out. During the worldwide Women's Marches in January 2017, women and men stood together and fought for what should be basic human rights. More recently, women found the courage to share their stories of assault and harassment, in the hope they could help others and prevent this behaviour from continuing. Whether women had a story to share or expressed their unity on social media with #MeToo, there was a real strength in numbers that proved together we can, and will, make a difference.
As women who aspire to an equitable world, and what should be basic human rights – whether that is daily meals or a safe place to live – our inspiring women are at the forefront of these ventures and are truly creating change for 2018 and the years to come. Their ability to notice a problem, and their fierce drive to engage and solve said problem is going to create a better future. Whether they are fighting for equal opportunities in the workforce, seeking a better quality of life for all or transforming our future by protecting our environment, these women have proven that refusing to accept injustices and supporting one another can, and will, create change.
As we spoke to these 18 game-changers – all of whom are establishing a better future in their own right – there were two concerns across the board that stood out as ripe for change: gender bias and competition among women. Gender bias is a common concern and comes in many forms that basically come down to ideas, perceptions and stereotypes that have a stranglehold in our societies. This is a hurdle women face on a daily basis; for example, Hannah Duder and Bonnie Howland from Kiwi business, Indigo & Iris, experienced this when setting up their business. One male investor advised them "not to approach women for investment, as women don't actually have any money to invest". The women we spoke to are confronting these types of bias, and are hoping to help eliminate them, in time, creating a future where coming generations will not have the same gender biases to overcome as we do.
Another recurrent concern these women had was competition among women. To truly support one another, and not just in times of trouble, women need to become less competitive with each other. And as the march for equality continues, one of the biggest hindrances women face is each other, due to a competitive spirit that appears to exist between women. Perhaps it is because we see fewer opportunities for women and therefore feel we must fight it out for the spot; or maybe it comes down to a culture of gossiping that is disseminated and reinforced by media, television and movies. Women are stronger when they work together – a message the women we spoke to are sharing.
From the broadcasting studio to New Zealand schools, parliamentary offices to fashion designer studios, M2Woman celebrates the female visionaries paving the way toward a better future.
The Fashion Leader – Helene Morris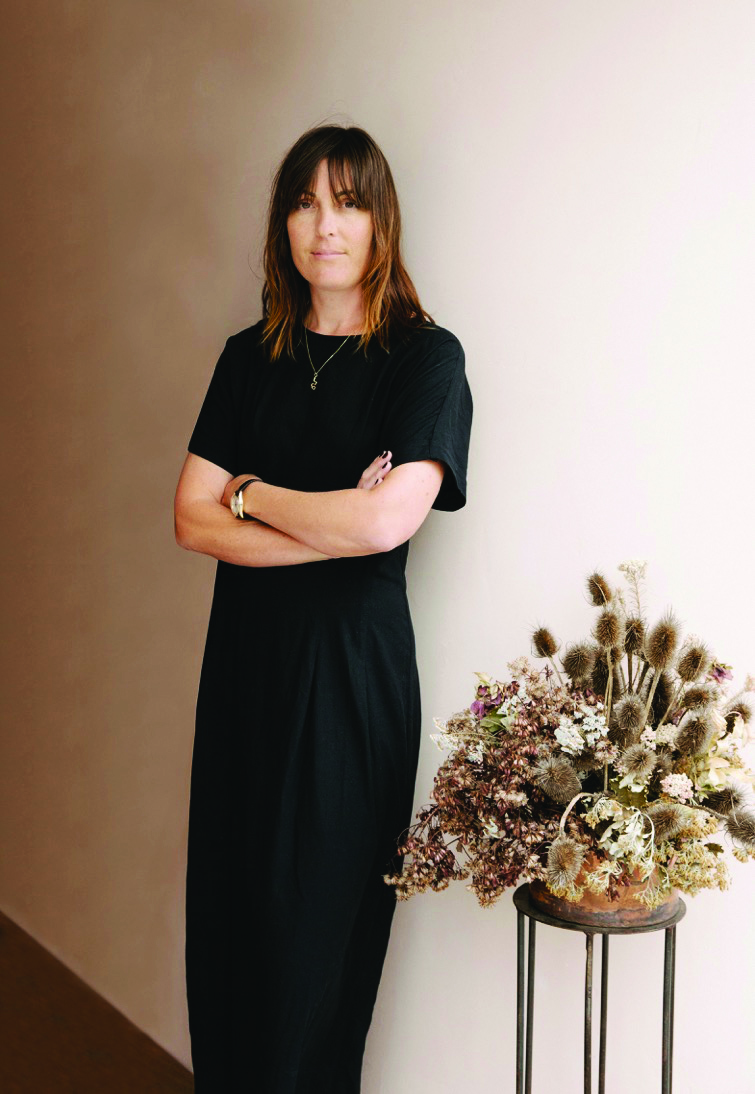 Lonely Lingerie is leading the global charge of body acceptance, self-love and empowerment by creating lingerie that is like "wearing a love letter to yourself". Founded in 2003, Morris and Steve Ferguson took their love for lingerie into a market Morris says was "lacking of heart, and connected the things we hold dear into products we knew would be understood by our customers".
She says lingerie was their way of making a difference in the lives of women all over the world. Take their Lonely Girls Project – a creative endeavour that celebrates word-changing New Zealand women – which resulted from many conversations around giving women the power to choose the way they are represented and to share their personal stories. Capturing the attention of the world – from celebrities like Gigi Hadid and Lena Dunham to mass-media for their campaigns that embrace real bodies, and a recent campaign with Mercy Brewer, showing that beauty has no age limit – these campaigns are important to Morris, who understands the potential of images.
"Imagery has such a powerful place in our lives, even more so than ever with social media and the plethora of content we see online. Through our imagery, we hope to challenge many stereotypes – be it gender, cultural, physical – [and] we are committed to showing women there is another way." A lot of the work they do is celebrating women and the beauty of their diversity: "the more we can highlight and celebrate our differences, the more women will embrace the things that make us different from each other and hopefully have more confidence to be themselves. In today's society, we believe it's so important to provide positive and realistic role models; positive, strong, diverse women… just like you and me," she says. So, how does Morris think we can make the changes we need to see for a different future? "In order to gain equality and challenge stereotypes, we must join forces and work together. Focusing on celebrating our differences and supporting one another is critical to making a difference."
The Voice – Gin Wigmore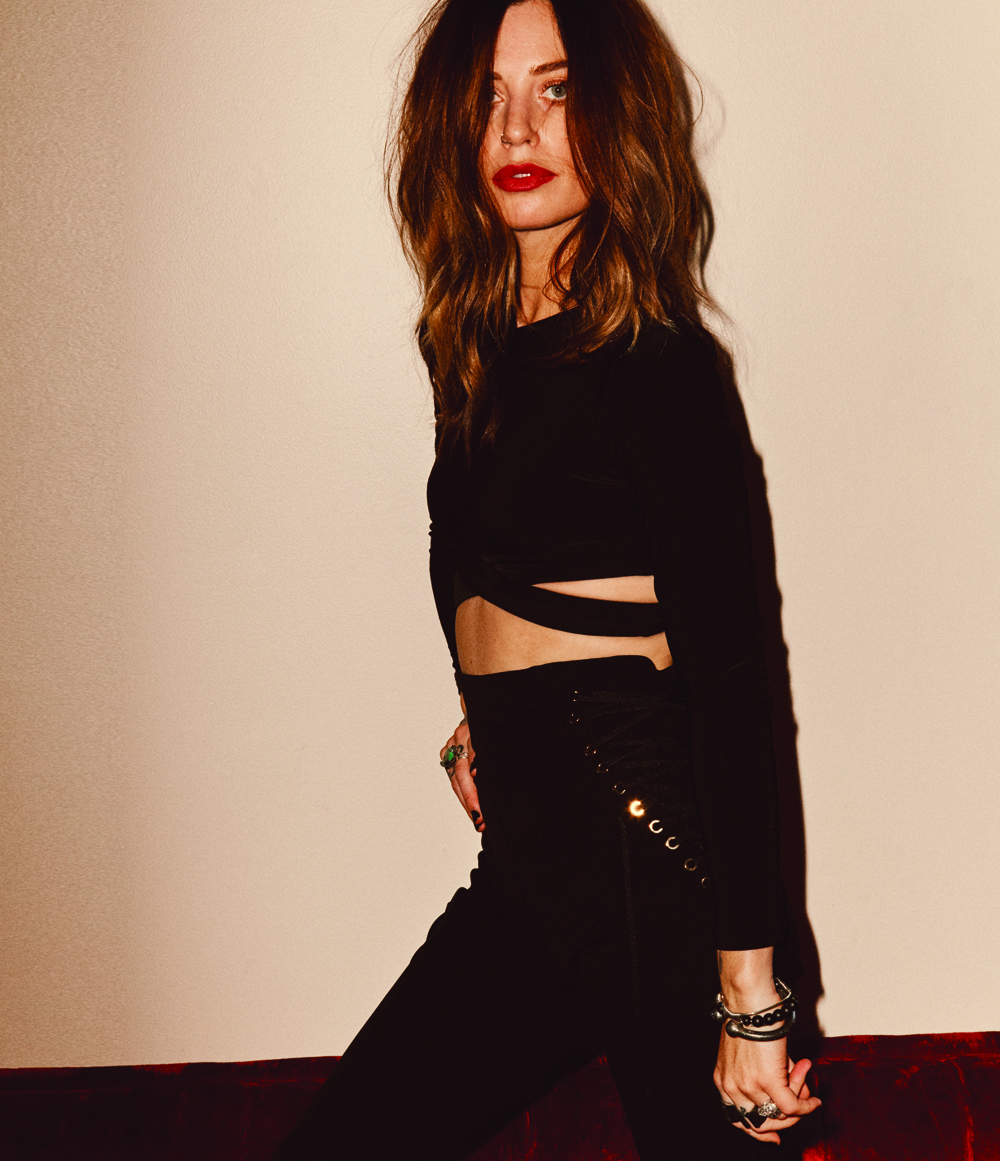 Wigmore wants to make a change to the competitive nature that has been created between women in the music industry – and the arts as a whole. Using her music, she has created a new project GIRLGANG, where she works with other creative women to help women raise each other up.
It all started when I wanted to see a change in women's attitudes towards each other. Women can be the real culprit for this kind of mean-spirited critiquing of each other. Within music, you're really pitted against each other. [This competition] is just something society kind of built. Which is odd, because I find it doesn't really exist within the male industry of music. There can be many bands that are similar that get the same opportunity. But when you've got women doing similar styles of music and things, there's this competitive thing. And you've got to either love this artist and hate the other [or vice versa]. I think that we can love a whole bunch of women doing amazing things, and it is not competitive. That's what I kind of wanted to explore with the GIRLGANG project. How do we help other women and in turn, help each other have a platform to have our creative [projects] be heard and be seen?
It's not a competition. I think that everybody can win, and there is capacity for everyone to enjoy everything. All styles of music, all styles of art. You don't have to be loyal to one thing. You can be loyal 100 percent about something, about everything. I just think we should remove this competitive nature. And there's so much judgement that women give other women. And we're all the same, we've all got the same stuff going on. There should be that support and understanding from other women – as opposed to the unkind thing going on. I strongly believe we can do that.
I just want to make sure women can feel empowered by their own selves. What they have to offer the world, without all the covering up of themselves, I just want to be real. I think when we are our truest version of ourselves – it's so beautiful. And that's kind of what I want to see more of. There's a lot of these reality TV shows that put such a backwards message out for young girls, to be so wrapped up in makeup and how they look. It just seems to me that we need some more women who are leading with the right message. That was one of the coolest things I saw about skating [during her project while working with skater Cindy Whitehead] is all these girls [skateboarding] – they've got band-aids on their knees and they are so stoked. They're 18 years old and they're living their life for themselves, not for how many likes they get, what boys they can impress, what girls they can impress. It seems so soul-full.
I just want to make sure that each individual can make their own decisions for themselves. There are all kinds of these archaic decisions [that seem to be] coming back into play, and a major one that seems overriding within women's issues is this feeling that males are making decisions for females over their bodies. Every person, every individual, should be able to make their own choices over their own body and what they're going to do with that. Particularly whether you want to have a baby or not. There [should] not be laws in place to stop you from being able to do that – from a male's perspective over a woman's body. That's insane to me.
The Freedom Fighter – Rez Gardi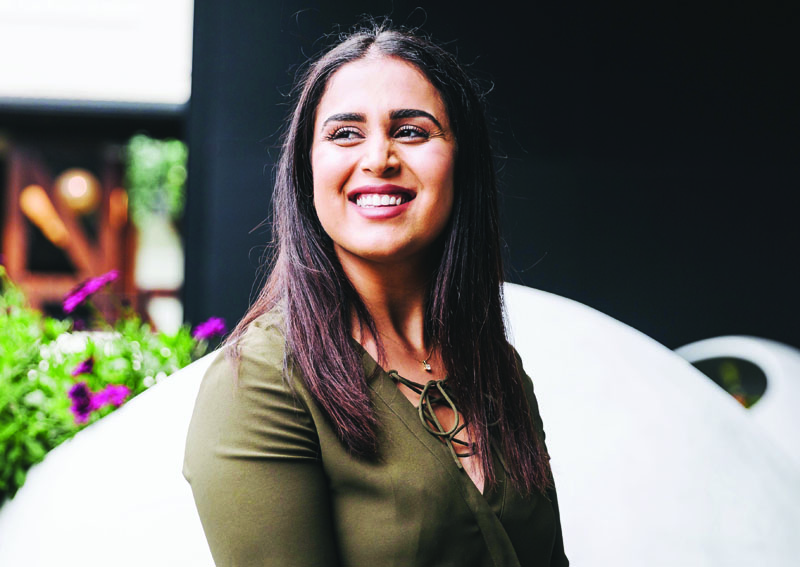 As New Zealand's first Kurdish female lawyer, working as a solicitor at Chapman Tripp, Gardi didn't let the fact she was part of the world's largest nation without a state and one of the most oppressed people of modern history stop her. She used this background of oppression to seek peace, security and humanitarian action for others.
It all started when I first visited Kurdistan in 2005 and met my [extended] family there for the first time. I became interested in learning more about where I come from. I found out about all the persecution, injustice and oppression the Kurds have suffered and it made me feel so powerless. I realised the only difference between me and millions of other refugees worldwide is that I was fortunate to be resettled in a safe place like New Zealand and received an education. I decided that a career in law would be my way of making a difference and I decided that I wanted to dedicate my life to fighting for the rights of oppressed and marginalised people globally. My mother always tells me I wasn't born to be a human rights lawyer, I was a human rights lawyer waiting to be born.
Being born in a refugee camp [meant no] freedom of movement. I was beaten in class on a daily basis for getting the pronunciation of Urdu words wrong, sometimes with sticks. We shared tents between five or so families. I saw people die from disease and hunger strikes. I saw authorities abuse peaceful protesters… all before I reached the age of seven. Instead of Cinderella, I was raised on stories about how many times my parents were imprisoned or risked death at the hands of the Iranian military who tried to suppress any sign of Kurdish existence.
Embracing her ethnicity wasn't always easy. It wasn't all happy memories growing up in New Zealand either. I remember experiencing first-hand the challenges and the prejudice. At the age of 10, [after] September 11, 2001 [I was bullied by my peers] because all of a sudden, students started pointing out that I was different and "Oh, you're from that region, close to Osama Bin Laden, right? So you must be one of them." For a while I went into this sense of denial about where I was from.
In 2018 I want to focus specifically on international child protection systems within the refugee framework and continue advocating for better access to education as a fundamental human right, for children and young refugees. Children are disproportionately affected by forced displacement; children made up 51 percent of all refugees in 2016. As a former child refugee, I have experienced the immense vulnerabilities children on the move face. Education is the reason I have a voice today, and I can advocate for the voiceless. This led to me founding Empower – a youth-led charitable organisation aiming to address the under-representation of refugee students in tertiary education through a mentoring and support program.
We need to change the way we see refugees. The label 'refugee' has come to have so many negative connotations in the public sphere. We need to remove the stigma attached to being a refugee and redefine the term as one that embraces resilience and strength. I didn't choose to be a refugee; I was born as a refugee. Legally speaking, I am no longer a refugee, but that title sticks.
The Broadcaster – Alison Mau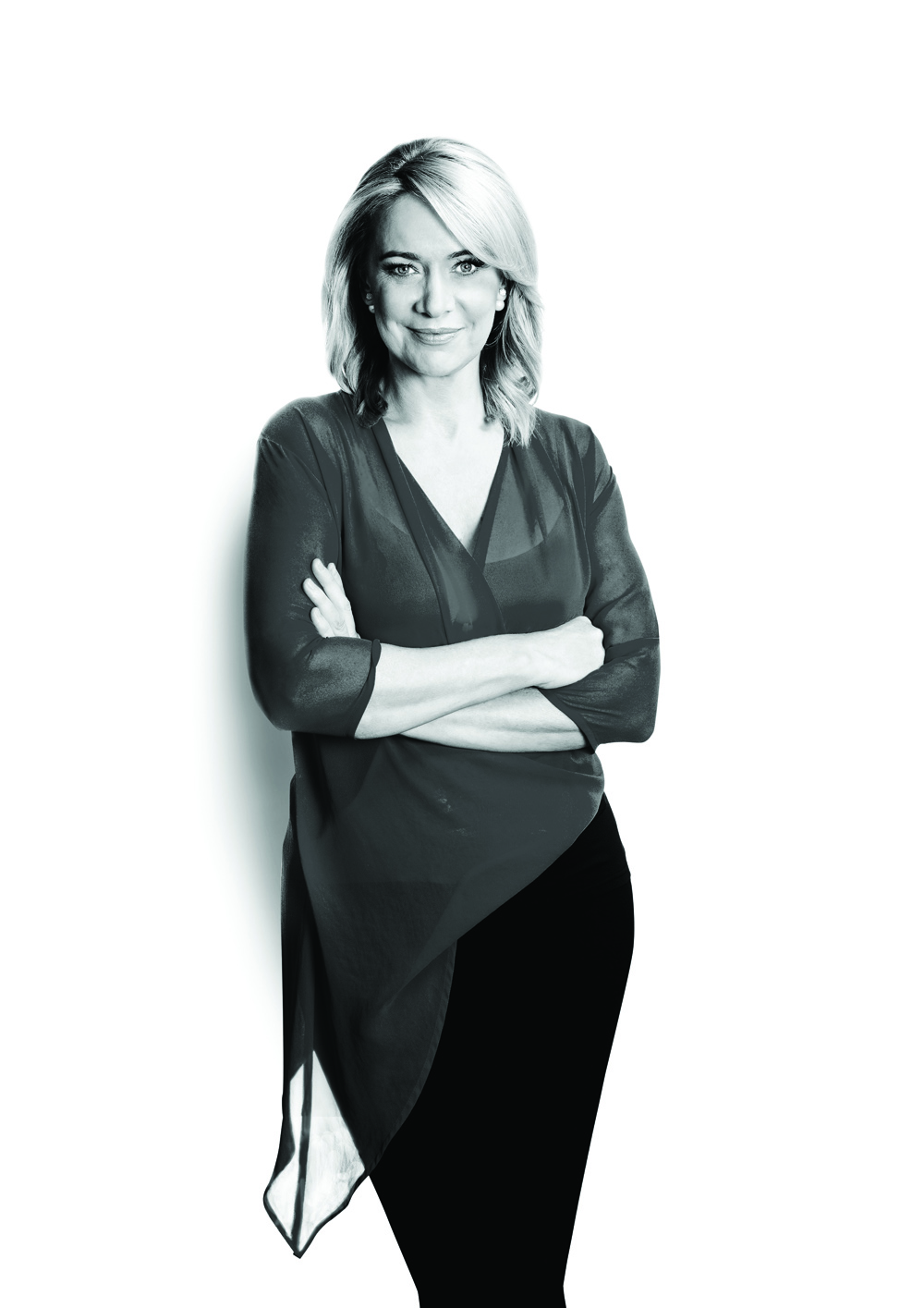 Alison Mau has been in the public eye for more than 20 years and during this time, she admits, she has had to overcome "all of the things women face in my industry – sexism – both casual and overt, assault, marginalisation, the gender pay gap… all [these things] come under one umbrella: the reluctance to allow the woman's voice to be heard. Once I'd rejected the idea of 'be quiet and be nice at all times' I had to both grow a very thick skin and be unafraid to speak out. And it is scary." Mau has continued to stay true to herself and remain 'real' even at times when it was tough, and she admits a lot of this comes down to her reasons for being in the media.
"There are plenty of people in the media, particularly in telly, who are there for the fame, and allow it to become part of their self-image. I started in newspapers and only ever saw television as another medium for news, and am therefore just as happy working in print and radio." Mau admits she experienced her most life-changing moment when she allowed herself to be 100 percent real and "[gave myself] permission to fall in love with someone who did not fit inside my previous life experience 'square'." Since starting in the media industry, Mau admits the "widespread and openly aggressive sexual harassment in the newsrooms of the 1980s and 90s" shocked her. And while she says that over the past 10-15 years, these behaviours have somewhat changed, she says it's not enough. "There's less tolerance for sexist and harassing attitudes, which is progress, but unfortunately it still happens (plainly)". With everything going on in Hollywood, from individuals abusing their power to sexism and inequality, Mau hopes the stories that are coming out are forming a watershed moment. "I hope it means that women and men who have been preyed upon won't feel they have to stay silent.
"Don't stay silent when you see another woman being hurt or disadvantaged, whether it's someone you know or a group. That person or group needs your help. If that person is you, keep asking until you find someone who is prepared to help."
The Crusader – Lisa King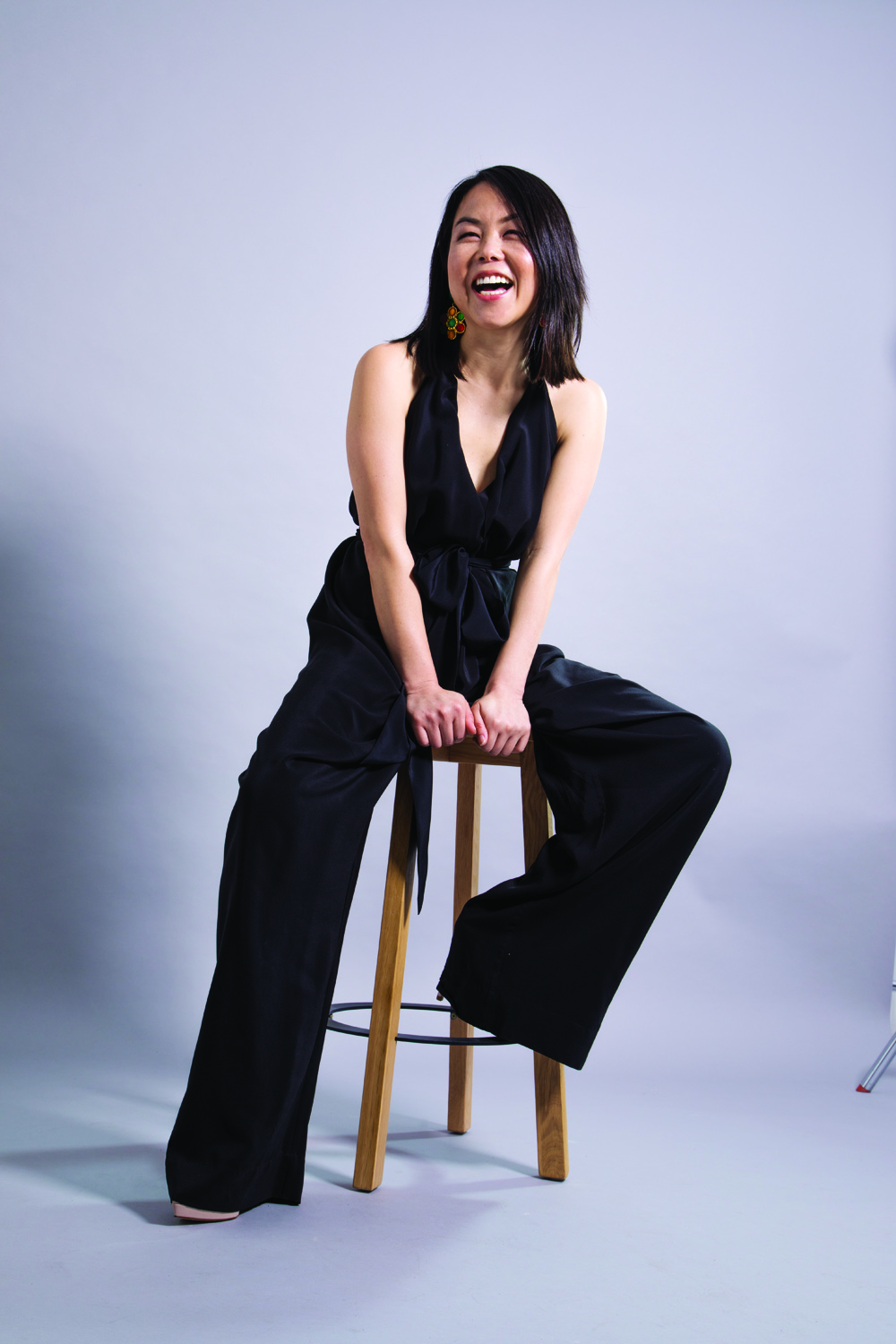 When King heard about New Zealand's child poverty issue, she knew she had to do something about it. Inspired by TOMS Shoes 'One for One' model, she came up with the 'Eat My Lunch' name one night and registered the company the next day, and within 12 weeks they met their three-year forecast.
It all started when I heard about the fact that we have huge poverty and just thought, "this isn't right". Like most Kiwis, I didn't realise the extent of the problem. And even now, when I talk to people and I say, "there's kids going hungry", they say, "are you sure? Really?" I feel New Zealanders tend to be quite judgemental. So you hear those comments like, "oh well, why aren't parents feeding their own kids? And "why are they spending money on drugs and alcohol and whatever it is?" But 99.9 percent of parents do not want their kids to go hungry. They do their best, but they still struggle. It's just that realisation of how hard it is for a lot of families out there… and we're not talking just South Auckland. We've got seven schools in Mount Roskill.
It's about giving every kid equal opportunity. And when you take away fundamental things – such as food, which is an absolute basic human necessity – you're not even giving them a fair chance. The lunches provided, they're made fresh every day, they're really healthy. And they're made with a lot of love and care. And I think, particularly in that Chinese culture that I grew up in, that's kinda how we showed our love for each other. Is through the food. And I feel that for the kids to know that total strangers will get up at 6.30 in the morning to make them lunch, and it is made with a lot of care, especially for a lot of these kids, you don't know what's going on at home for them.
It takes a lot of courage to step out of what you know, and your comfort zone. I was at that stage of life where I just wanted to give it a go. And I didn't want to have any regrets about not trying something. We all have these really great ideas, and we think: "Oh it may or may not work." My advice to people is: just do it, just give it a go. You really don't know what's going to happen until you actually try it. Eat My Lunch is that philosophy. For us, it's about just trying things and if it's not working, change it. Learn from it, and then change it. But if you sit there, and you just keep talking about it a year later, you can still be talking about the same thing.
I think we all still live in our own little bubbles. We think everyone is like us and that's just not the case. I kind of want to use my voice to break those bubbles. That is one of the things I love about Eat My Lunch. The people that come in to volunteer, they're from all walks of life; I have met the full spectrum of society, from the kids that we feed who have absolutely nothing, right through to people [for whom] money is absolutely not an issue. To be able to see that on a regular basis, I think it's really important to have that awareness and for all of us to take some responsibility for it.
The One To Watch – Chloe Swarbick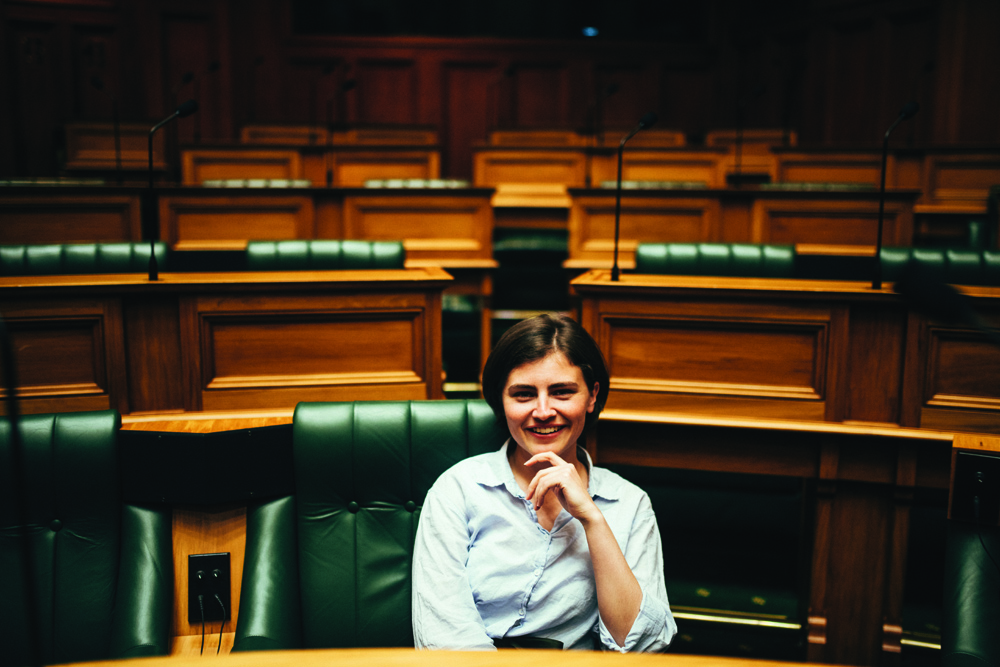 At just 23 years old, Swarbrick entered the New Zealand Government as a Green Party MP, and the youngest MP in 42 years. Facing triumphs and struggles, Swarbrick never gave up fighting for what she believed in.
It all started when I was unhappy with the disconnect between people and politics. In the lead-up to the local body elections in 2016, facing voter turnout continuing to trend downwards, I thought that if there were some way the 'system' could be made more relevant or reflective of people's lives, or if they could generally foresee the potential of change coming from it, that'd be a massive win.
Whether you choose to participate in politics or not, its consequences saturate and govern your lives. I went in eyes wide open, knowing that I'd have to prove myself because of all of the tropes about what a politician is supposed to look like. I've always been open about the reality that at a certain point, I'll fail – probably quite publicly. It's critical in my mind that politicians don't insulate themselves from the reality that they're human, nor try to suppress any chance of failure by not refusing to leave their comfort zone. Doing so probably lends itself to all of the usual notions that politicians are disconnected.
The intersection of youth and being a woman has led to a whole lot of assumptions about my capabilities, or lack thereof. The mythical 'life experience' one is something that follows me around a lot – you know, this notion that by virtue of being alive longer, you'll have clocked up more value. I think my life experience, if anyone dared to look, speaks for itself, and by virtue of being younger, I think perhaps I bring a unique skill set of open-mindedness to politics. There has, of course, [also] been every comment under the sun about my appearance, dress sense, sexuality… all of those kinds of things.
In 2018 I'm hoping to start breaking down walls and building bridges. I hope to get behind and supplement all of the grassroots organisations already giving their everything to opening the door to active participation in political life, and empowering as many New Zealanders as possible to have their say.
We can create change in the world by [drawing inspiration from] Helen Kelly's final interview, [which] said it all: "A little kindness would transform the world." Think about it. Climate change and wealth inequality… we're on a precipice with public policy and technological development. In a very basic sense, we have the ability to choose and develop utopia or dystopia.
The Muse – Mercy Brewer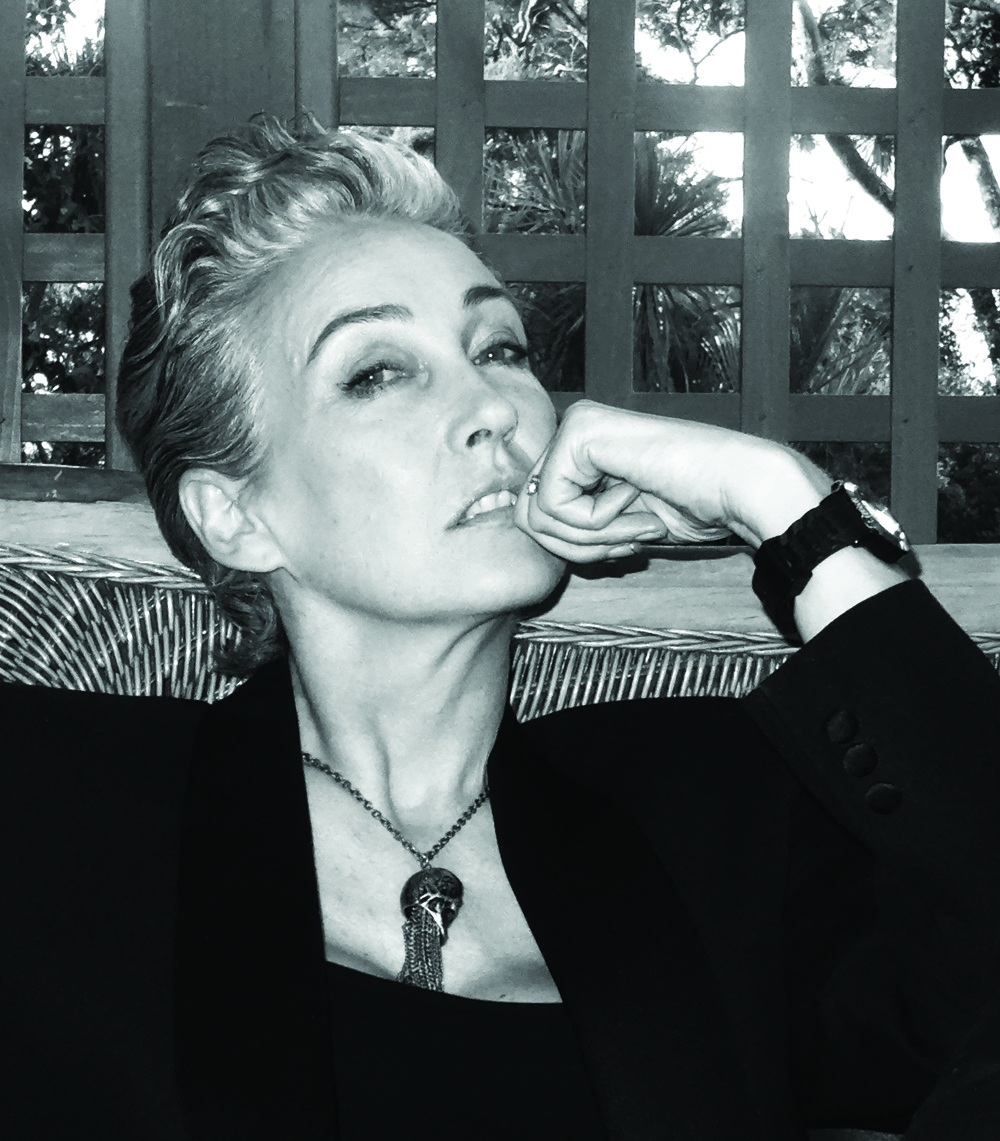 It all started in London in 1984, when Mercy Brewer began a modelling career that saw her walk the runways of Milan, London, New York and Paris. It was the era of the supermodel and everything was super-glamorous and super-extreme. Think John Galliano at Dior for opulence and Issey Miyake for technology… "Sometimes I have to pinch myself and think 'Hey, I did that!'," Brewer says. After retiring around the age of 36, Brewer never dreamed she would revisit modelling well into her 50s, a move encouraged by New Zealand photographer/stylist Karen Inderbitzen-Waller.
"The truth is my second debut has taken me very much by surprise. I have an amazing agency that lets me work at my own pace with no pressure and I have always adored being around creatives, so I'm rather like a pig in swill." Both now and then, she has worked with big names and admits that one thing she has learnt is that on the whole, none of us are perfect. Taking to the runway, a place challenged for not being as diverse as it could and should be, can provide challenges, but for Brewer, it is all about believing in yourself, and "having faith and turning up when I know I may face derision. I've been laughed at, you know!
"To the many women and men who have smiled encouragingly at me, I say a very big thank you; it has kept me going when I falter and think perhaps I should throw in the towel." When it comes to more diversity on the runway, and more campaigns that challenge the perception of beauty, Brewer suggests we spend with the designers who show diversity: "it's that simple. Putting our money where our mouth is matters; praise and PC platitudes don't pay designer's bills. If clothes shown on a wildebeest one season sold out, you can bet your sweet ass there'd be herds of them on the runway the next."
The Philanthropists – Bonnie Howland and Hannah Duder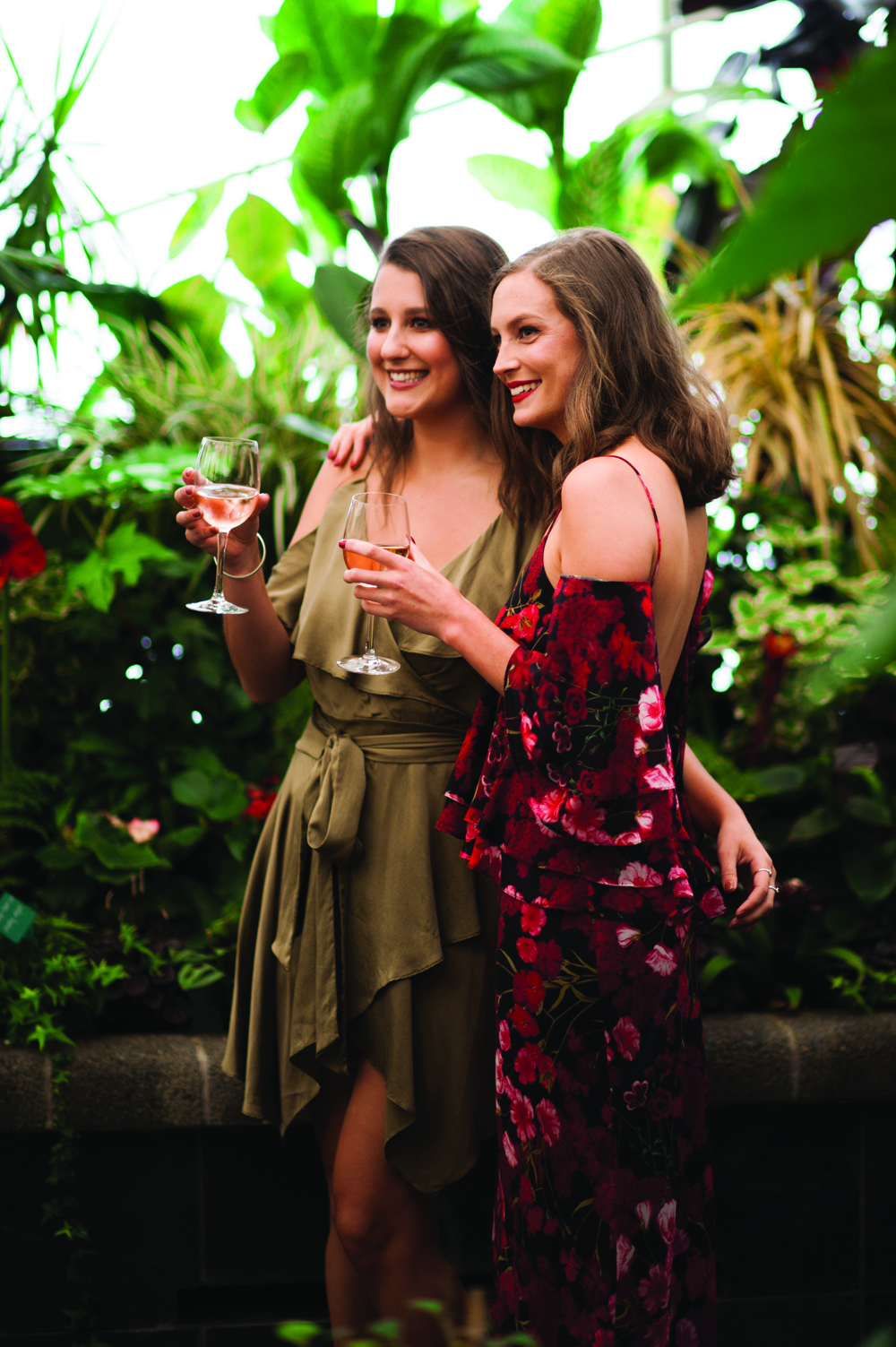 There are many reasons to start a new business, but for Duder and Howland, they wanted to make a significant difference to the lives of those facing hardships. The pair has launched a beauty brand, Indigo & Iris, that cares about the world we live in. Their first product, Levitate, is a mascara and 50 percent of the profits go toward helping preventable blindness in the Pacific. The venture is particularly important for Duder and Howland because they want to prove "businesses doing good business can truly solve some of our world's biggest issues. We need to prove that our model can work so that other companies selling consumer goods can do the same!"
Both Duder and Howland are passionate about others' happiness and Duder says what really matters is "people making decisions based on more than money and financial gain; people not measuring their success by the amount of money they make; caring for our world and the people in it." The idea was easy and Howland says it came out of noticing a gap in the market. "[We thought] 'someone should start an ethical beauty brand that is doing cool shit with its profits'… I was looking for a beauty brand I could get behind in a big way. Makeup is fun and empowering. But it wasn't until I actually backed myself and felt the belief in myself that I was inspired to drop out of uni to start Indigo," Howland says. So, in 2014, Howland dropped out of university to pursue Indigo & Iris. She then brought in Hannah Duder, who was finishing her law and accounting degrees when she discovered and became interested in social enterprise.
"In March [2017], I was looking for a new project where I could really have a positive impact in the world while running an insane business with the potential to be huge. The stars aligned and Bonnie skyped me from the US to ask if I would join her," Duder says.
This journey hasn't been without its struggles and Howland admits she had a shocking experience when talking to investors. "In a meeting, a male investor advised me not to approach women for investment, as women don't actually have any money to invest and it would be a waste of my time – unless, of course, I was asking them on behalf of their husbands. I was super-shocked by that comment," she says. But now, with Levitate making its Kickstarter goal, the pair are looking forward to being a part of New York Fashion Week in February 2018 and launching Levitate. They are also looking to new products and impact partners they can link them with.
The Campaigner – Bridgette Jackson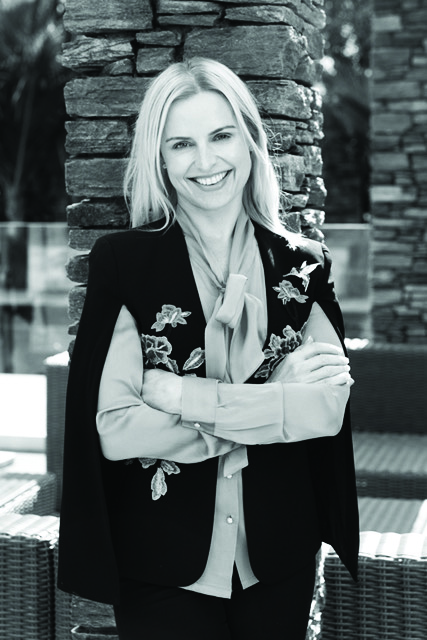 As a businesswoman, a mother and a woman seeking to create change for the future of the planet and women's health, Jackson has an incredible drive to keep making a difference with everything she does. Her latest endeavor with The Organic Initiative (OI) sees her on a mission for a women's health revolution.
It all started when I became involved in charity work for about five-and-a-half years, [which began when] my Mother died of ovarian cancer. So when the opportunity came to work with Helen and the team [at OI, I took it]. It's absolutely exhilarating. We're now in all of the big markets across New Zealand. And it's really heartfelt to receive all the feedback that we get from our customers – and we've changed their lives. A lot of women have allergies, and can't use conventional products. I think the thing is we're on a real health and wellness buzz in New Zealand these days. Everyone's really concerned about what they eat. And women are now realising that they have to be concerned about what they put in their bodies. I mean, one conventional sanitary pad is made up of four plastic bags. Who wants plastic bags around the most intimate part of your body?
I'm shocked by the amount of girls who cannot, [and do not] go to school because they can't afford any sanitary products whatsoever. That is a huge issue in New Zealand for us. And that's something that we support greatly, and will continue to do so in the future. It's an absolute game-changer. They cannot even afford the lowest of the low sanitary products. Because women – we don't have a choice. It's not like we're wanting a period but we have them, full-stop. And I think we don't look at them any more as a negative thing, they're a positive thing. And we need to celebrate the fact that we are women. We're really privileged to be women. We also want to give them access to sanitary products that are good for them, healthier for them and better for the environment. The [OI cup] for example is reusable for ten years, it's cost-effective.
You've got to put yourself as number one. If you don't look after your health, you can't care and you can't nurture those who are around you. We've got one chance of living and we want to do that to the best of our ability. I mean, we know that mental illness is an epidemic now. And it's all about surrounding yourself with people who are not toxic. It's also important to be passionate about what you do and love who you are.
You've got to love who you are, before you can [help] others. And as women, we shouldn't compare ourselves with other women. We should look at ourselves and go, 'Okay, how can I be the best person that I can be for my family?' If you're happy, it flows into all aspects of your life, including what you do. And I also I encourage all women to go and do something that they're really passionate about work-wise.
The Well-being Warrior – Katie Gatt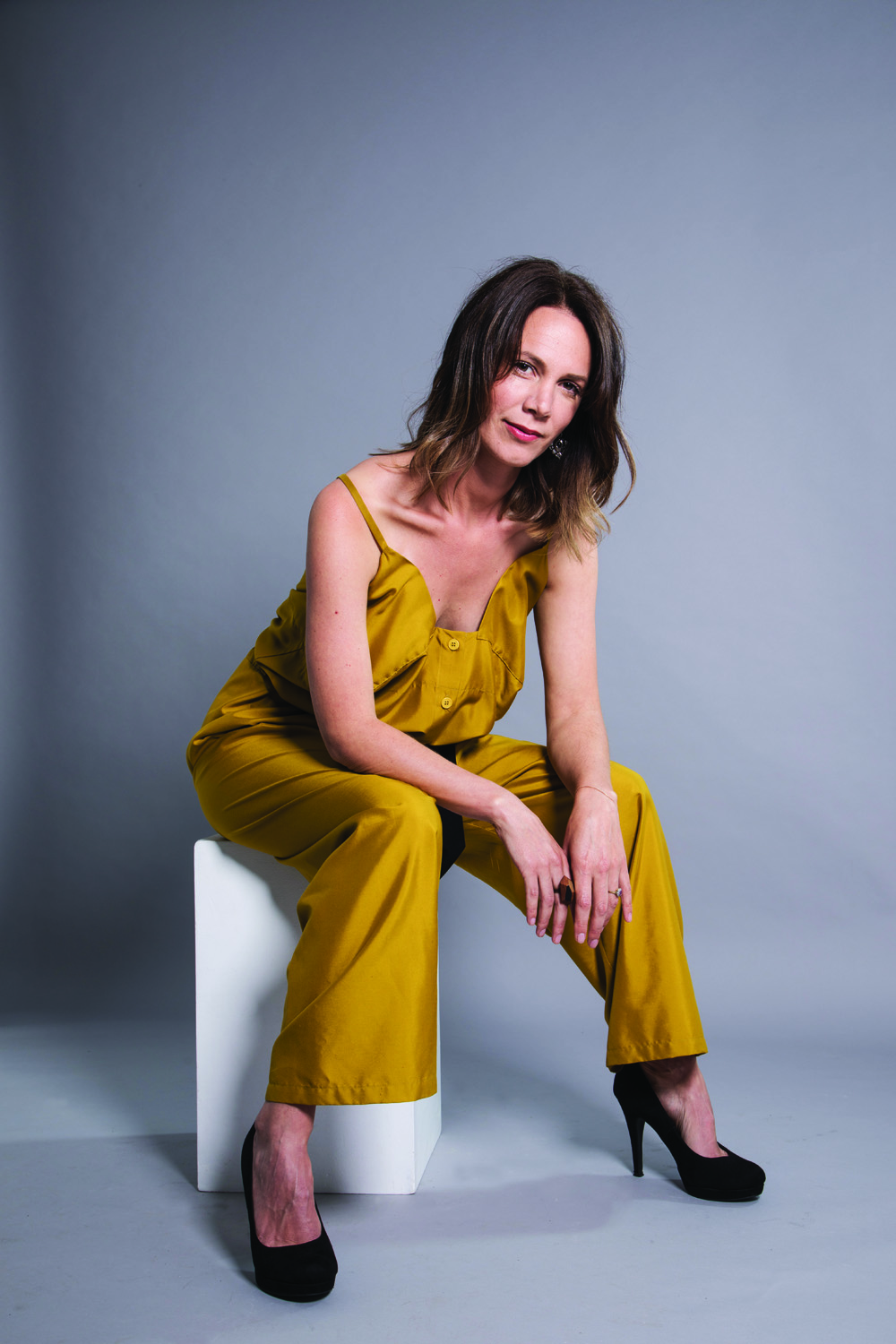 \
Determined to enhance self-awareness and empower those struggling with mental health, Gatt left her job, got a loan and looked after her three young children while working with her husband on a now world-respected mental health app, Thinkladder.
It all started when, in our early 20s, we attended a training course that introduced us to the principles of Cognitive Behavioural Therapy (CBT) and I started dreaming up ways I could one day help to make this kind of material mainstream. I got involved in youth work and did my counselling degree, but in the end, it was Mark who came up with the idea of how we could do this. At the time he was a youth worker, also frustrated with the lack of accessible self-development tools, and one day he came home and said: "Do you think we could somehow automate parts of CBT?"
I learnt a new degree of self-love when after 15 months of working on Thinkladder I got sick and developed Chronic Fatigue Syndrome as well as a lot of anxiety around my physical symptoms. I had to step back from my writing role and focus all of my energy on my recovery. Navigating my own health and well-being forced me to really examine my values, motives, priorities and goals. Ironically I used the Thinkladder process on myself when I was sick… I wrote hundreds of insights for myself, and then recorded them and listened to them over and over in bed.
The importance of balance. On a personal level, my most valued lesson was about the importance of balance. I have learned to recognise and respect my limits; to hold onto faith and hope; that I need and deserve self-nourishment; that mothering and homemaking are worthy pursuits; and that if I don't balance my desire to 'make a difference' with relaxation, laughter and simplicity, then I'll never make it to the finish line!
In 2018 my main focus is to put into practice everything I have learnt this year about balance. I want to do a year that is both productive and beautiful and to settle into a pace that is life-giving and sustainable. I am breaking down my big dreams into bite-sized goals and will schedule in plenty of time for my well-being and my loved ones.
No one has to stay 'stuck'. Our brains run so much of our lives on autopilot – our habits, our self-talk, our default mood, our reactions to others, our communication style – and we assume that we feel, think and act this way because "it's just who we are". What we often don't understand is that with some learning, self-awareness and practice, we can rewire our autopilot to do something different, something that corresponds better with our values and goals and dreams.
It's not just people with a diagnosed mental illness that need to be developing their mental strength. We all have to navigate our way through the emotional challenges of relationships, work, family, finances and life purpose, and all of these demands require a range of different skills.
The Protector – Zoe Bell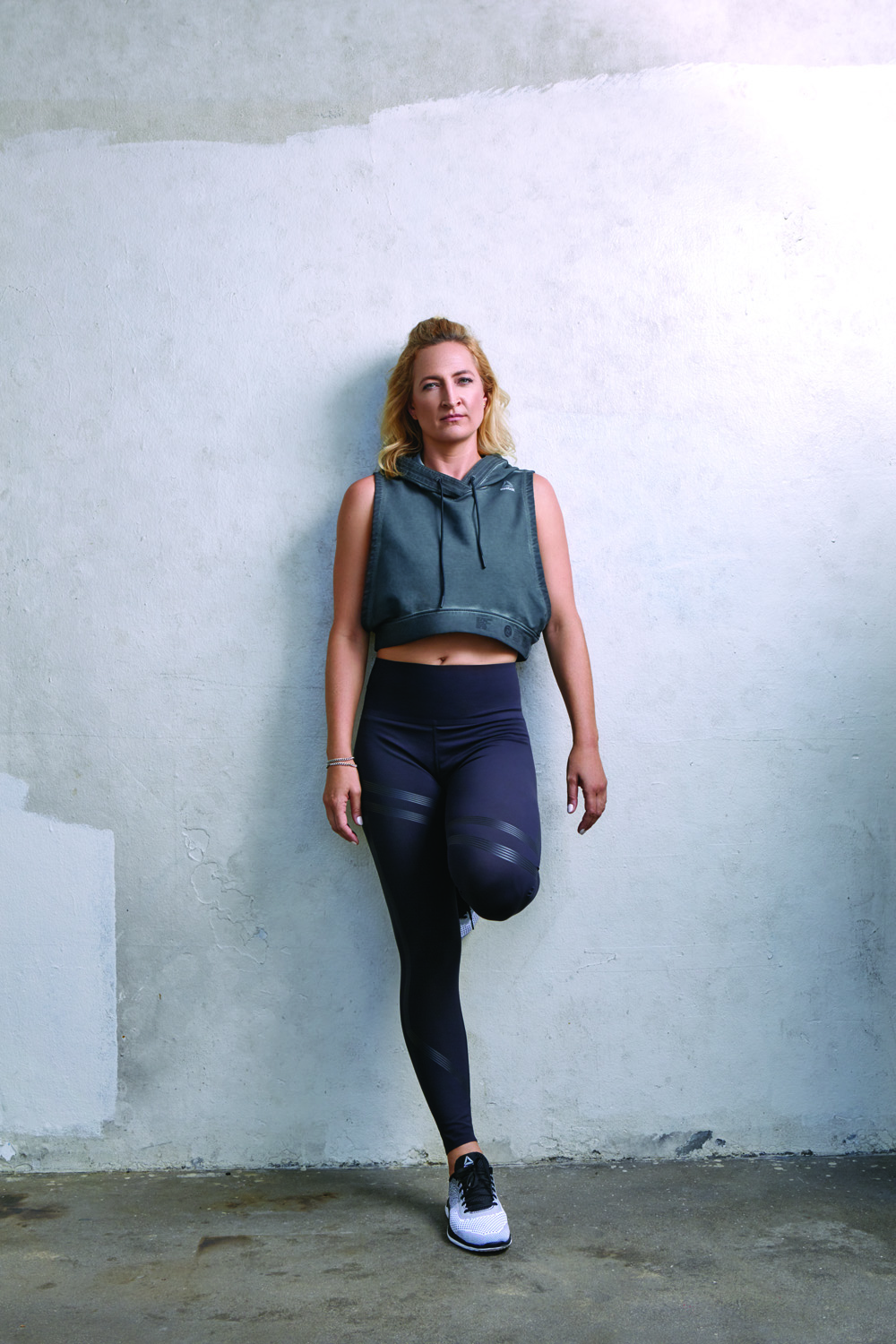 There is more to Bell's strength and confidence than dangling from buildings or getting thrown into the air; she uses it to empower other women. Bell wants to give other women the power to step outside their comfort zone and challenge themselves, whatever area of their life that may be in. "The more you realise you can learn things you didn't think you could, and that you are capable of things you hadn't considered, the more unstoppable you can and will be. When you overcome that initial fear, it becomes hard to deny that you are more powerful than you thought," she says.
Having challenged herself for years in films such as Kill Bill, Xena: Warrior Princess, Django Unchained and The Hateful Eight, she says she gets her inner strength from her confidantes – "my close friends and family. They're the ones that tell me I can do it and I'm worth it when I cry or feel lost or confused, and they're the ones that I believe, because they know me inside and out." Bell uses her strength – mental and physical – to help a cause close to her heart – domestic violence. According to White Ribbon, New Zealand has one of the highest violence rates towards women in the world, and giving women the strength and confidence they need to protect themselves is important to Bell.
"Regardless of whether it is New Zealand or anywhere else in the world, it's a cause that is close to my heart for two reasons – one, I'm a women and two – I've had people close to me affected in some way, shape or form and they didn't have the tools or confidence to deal with it that I might have… So, if I'm in a position to share that, then it's my duty." Bell admits when she is afraid it is usually because there is a sense of the unknown, so she educates herself and says that is the best way to keep going.
"If there is stuff I don't know, I have to remind and trust myself that I'm qualified to be a human, to ask questions, to want to learn and look and listen. The more I do that, the more I know and the less I am afraid. It's weird: the more confident I am about something, the more questions I ask. You can never stop asking questions and learning." She shared this way of approaching fear when she was in New Zealand in 2017, working with Reebok to empower women with self-defence skills to protect themselves.
The Sustainable Outfitter – Maggie Hewitt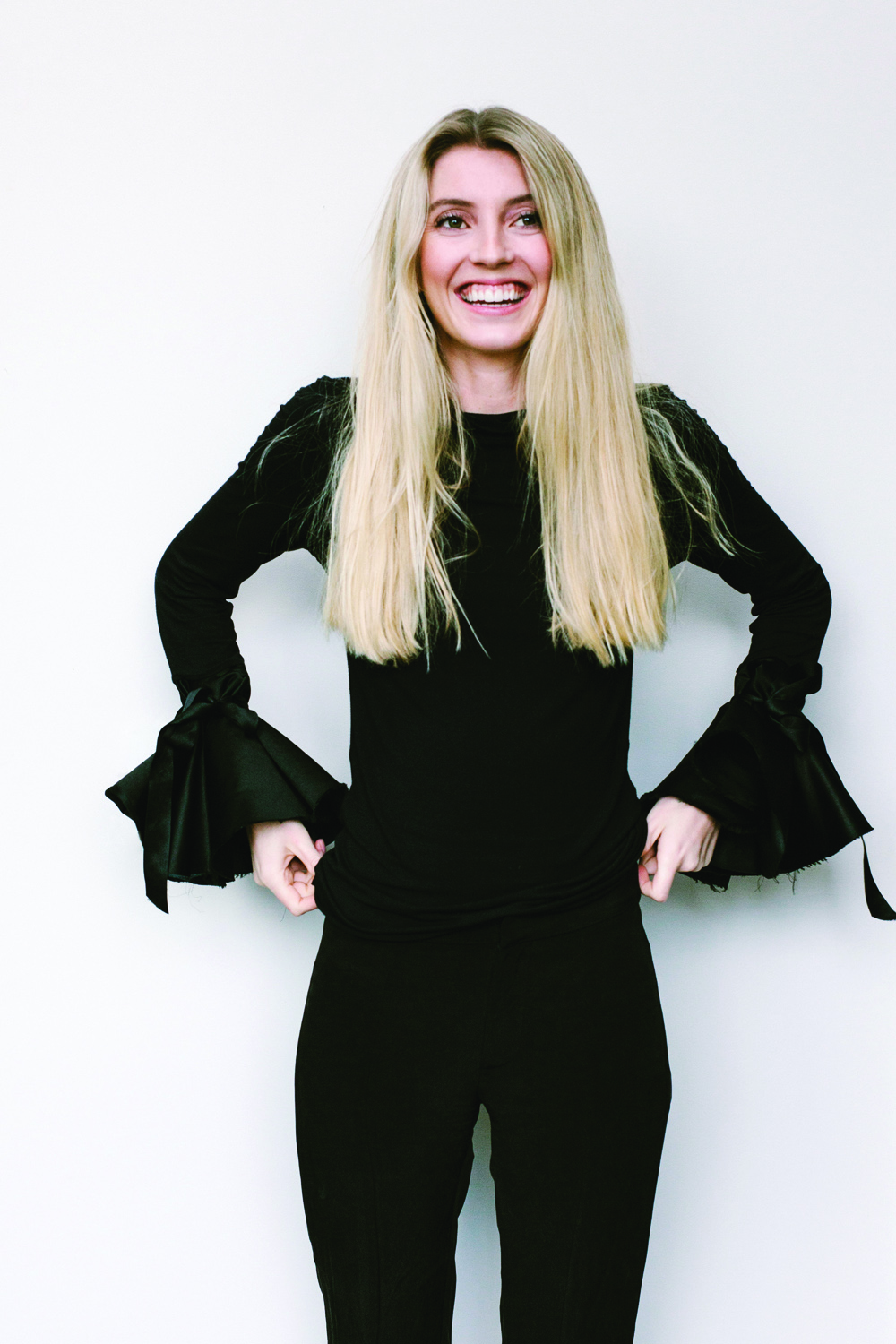 Hewitt is the woman behind brand, Maggie Marilyn, and she is bringing sustainable and ethically conscious New Zealand clothing to the forefront of the fashion world. Only in her her early twenties, she is an entrepreneurial woman, who is not conforming to the fashion world, but creating change with a range she also hopes will empower women.
It all started when I was at university, through my research and the negative effects that the fashion industry has – and not only environmentally, but also on the people that are involved and the supply chain. I really wanted to make a change and to do good, and I didn't want to just keep feeding into this never-ending cycle of simply making more stuff. I think that was a huge inspiration for wanting to start my own brand. So it was very much like, "If I'm going to be in this industry, it's only going to be because I'm going to do good, and I want to make a change."
I think there's something beautiful about being young and naive. And not really knowing just how hard it is. I think that's a great thing, because you're not afraid to jump into it.
I think feminism means so many different things to people. And what I've learnt is that actually to be a feminist means to be able to be openly vulnerable. And I think sometimes as women, we feel like we have to be staunch or we have to have a game face. But I think a true sign of strength is being able to be vulnerable, and really show people who you are – and not being afraid of that. So I guess that's what a feminist is.
I was really lucky to grow up in a household where I was made to feel empowered, and my parents really told me that I could do anything. And I think I feel really grateful that I had that in my surroundings when I was growing up. I want women to just believe that they can go out there and get it. And that they can do anything. I am such a big believer in the laws of attraction. Diane Von Furstenberg is a huge inspiration for me. I think that she is incredible and I love everything that she stands for and what her clothes stand for. I want women to feel when they put on a Maggie Marilyn garment, that they could really go out into the world and do anything. Because I guess that's kind of the attitude that I have. I think that if you're determined and you have a passion for something – the sky's the limit. So I hope that in some way, my clothes make women feel empowered.
People enquiring more, and understanding that a bargain is never a bargain. I think that you really do get what you pay for, and if you feel like you got something amazing for a really good price – most often, someone is paying for that somewhere in the supply chain. I think it's just doing your research on a brand when you decide you want to buy a few pieces. I just think that's what's really going to help bring about change.
The Future – Alexia Hilbertidou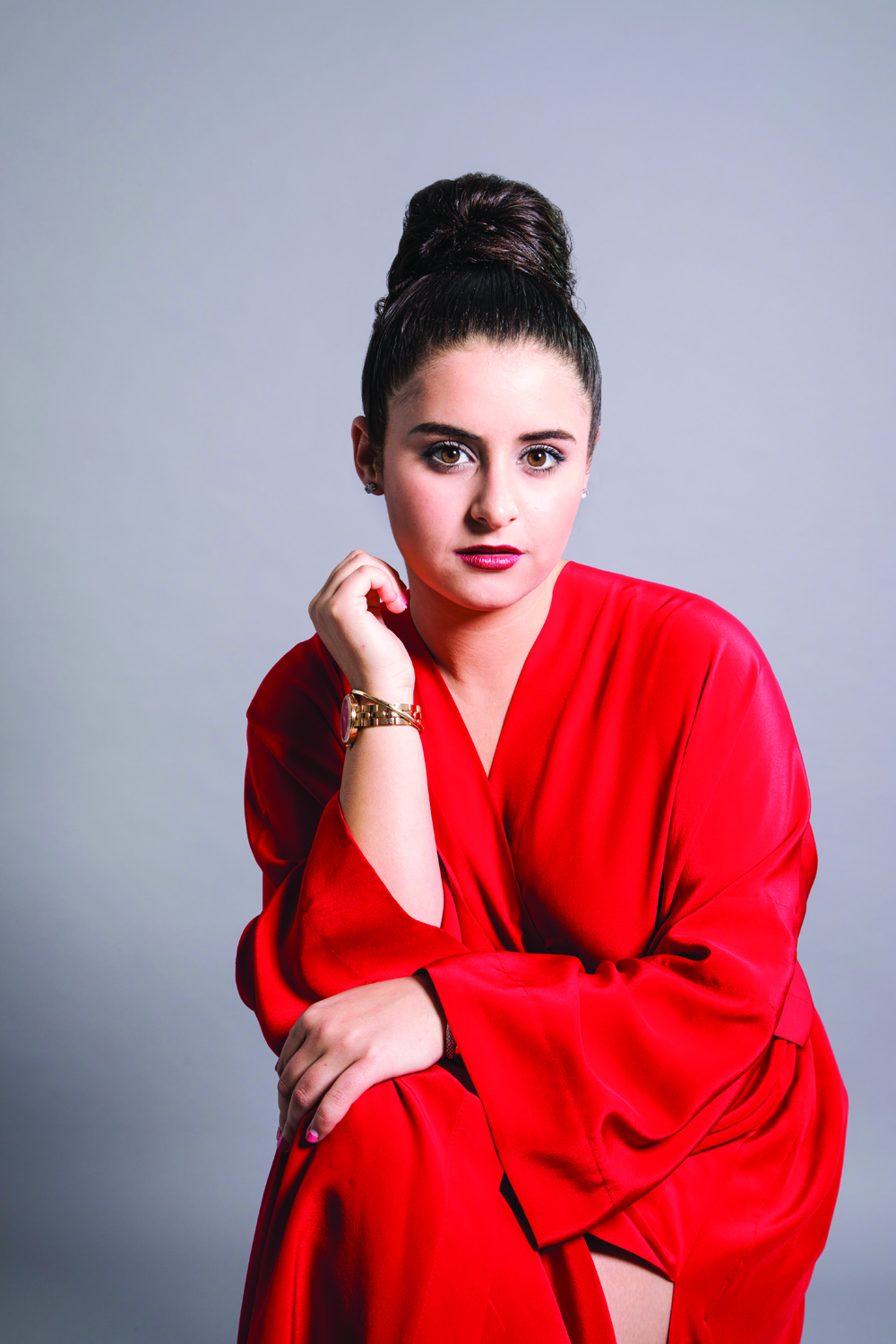 New Zealand social entrepreneur Alexia Hilbertidou didn't wait to reach a certain age to create an impact, and now as a 19 year old, she has founded a business to make a change to the future for women by equipping them with STEM (science, technology, engineering and maths subjects) leadership and entrepreneurship skills.
It all started when I was [16 and] the only girl in my digital technology class, and at 17 I was the only girl taking advanced physics at school. The idea for GirlBoss arose out of my personal isolation. I would go to pitching competitions and leadership events and not see young women represented. GirlBoss collaborates with New Zealand women to encourage girls to think ambitiously. The importance of highlighting current female role models and mentorship can not be understated, as 'you can not be what you can not see'. GirlBoss creates a community where young women can come together and no longer feel alone.
We are empowering young women to reach their full potential through: the pursuit of science, technology and knowledge, and the potential it has to solve our pressing social issues; diversity, inclusion and social equity; the belief that every young person has equitable opportunities to find their purpose; the future of work and ensuring that all New Zealanders are equipped with the necessary skills to not only survive the Fourth Industrial Revolution, but thrive in it.
We need full gender equity in the near future. According to the World Economic Forum's Global Gender Gap Report, things worsened during 2016, and economic gender equality will not be achieved for another 170 years. It is worrying that we are not making progress and unacceptable that we are moving backwards. We must not accept another year in which progress towards gender parity isn't made. Women need to be at the boardroom table.
GirlBoss New Zealand is empowering the next generation of female leaders to go forth and change [the fact that] only 2 percent of NZX50 CEOs are women. New Zealand was the first country in the world to give women the vote, and I believe that it can be the first country in the world to reach full gender equity. GirlBoss is making a significant impact on thousands of young women, and as New Zealand's second-largest young women's network – with 8000 members – this has fulfilled my vision of creating a community of passionate young 'changemakehers'.
One of the keys to success is in seeing role models, having networks and getting the right advice. While this is accessible for people who are privileged enough to grow up in these environments, I am determined to create this access for everyone. A pressing goal of GirlBoss is to set up the technology to create an online mentoring platform to give the girls direct access to our mentors so they can get support at any time.
Technology has the power to break down social and economic barriers, and online mentoring and advice means that all women, regardless of economic status or place of birth, have a chance.
The Empowerer – Kimberley Sumner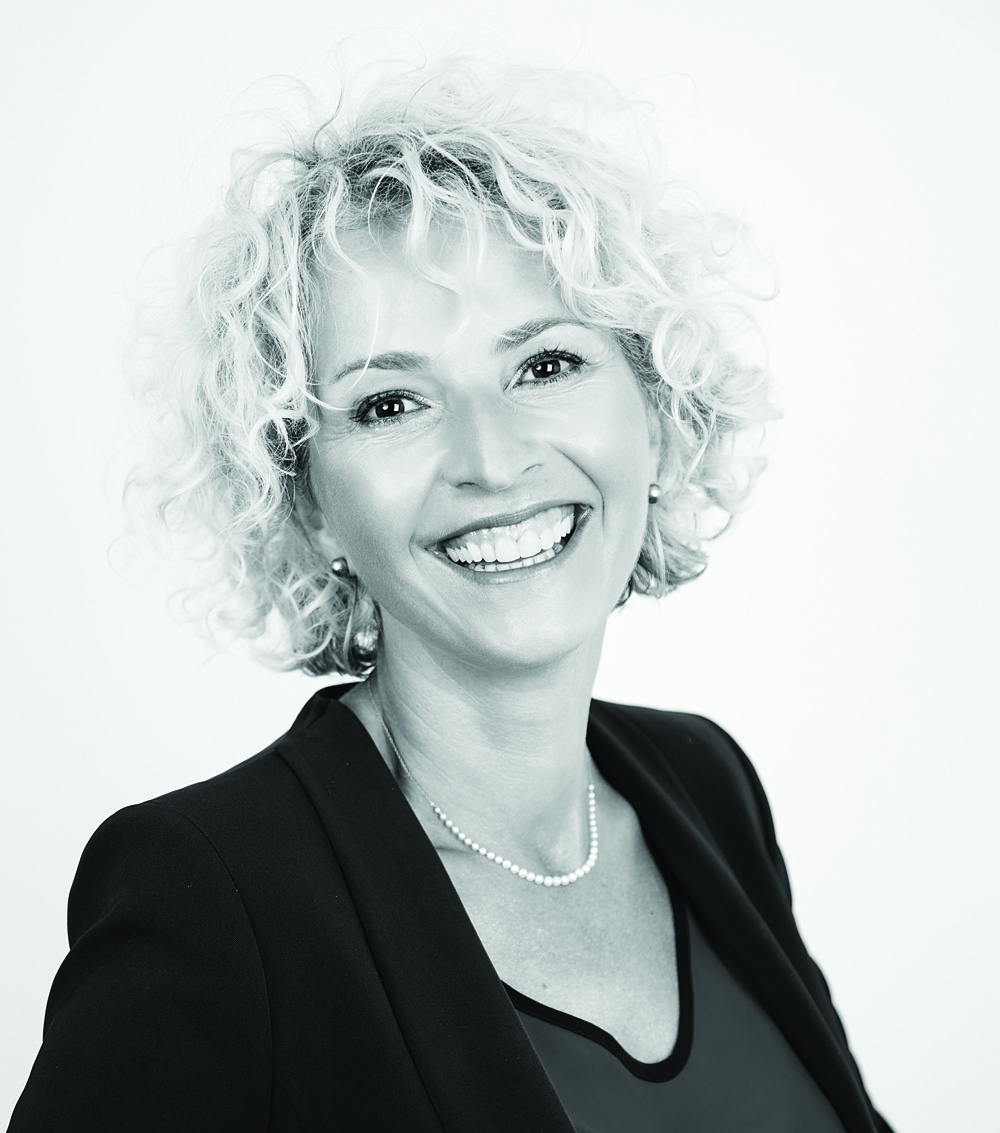 Women are wired differently to men, and this is something Sumner reminds women through her mentoring programme, She Prosperity. She encourages women to get ahead in business by doing things their way, in a way that feels authentic to them as women.
It all started when I managed money for a large, multinational fund management company. But I felt quite lonely. The path of being in corporate was one that needed me to do [things] in a man's way, and to be quite pushy. To succeed in that space, I would have to give up being authentic to myself in a female space. [I then started] coaching people in general with their businesses. And started to find that I had a knack for it and coaching women became my focus. What She Prosperity does is help women in business or in the corporate space to step forward into new roles or promotions or leadership or whatever that looks like to them – with confidence.
It's not about asking women to do business in a man's way. Because of the background that we've operated in – there's been pressure for women in the past – and it still exists – to do business a man's way. So the referencing and the paradigms that women worked around, and a lot of the textbook stuff said, 'You need to come across with quite a lot of assertiveness.' Unfortunately, for women, that can have a lot of backlash. So there's a lot of research that shows that when women start to portray characteristics, [or] if they're asking for things in a certain way, it can be seen to be – the words from research show – too aggressive, or a bit too demanding or pushy. So what women tell me, is, 'How do I actually put my value on the table, but in a way that celebrates my differences?'
I'm really interested in helping women get their value on the table. Because what does concern me, and what I know concerns women, is the way the representation of women decreases the more senior you get. So for example, in the legal profession or in the banking profession, the actual pay gap is way more than what the government figures put out at sort of 12 to 13%. And so one of the things women are telling me they want help doing, is asking for a raise. Some clients I work with, and women I speak with when I'm doing speaking gigs, want to know, how do they ask without being seen as pushy? Or without being seen as aggressive or sometimes even. Because research shows that it can incur backlash, and that then has the flow-on effect of women not asking for it.
Be courageous enough to follow your personal calling. But it's not a journey you can do alone, because it requires that courage. So surround yourself with great people along the way. And it's asking them for help, reaching out – really being okay with being vulnerable and asking for the help. And then having fun with doing it.
The Change maker – Kate Wright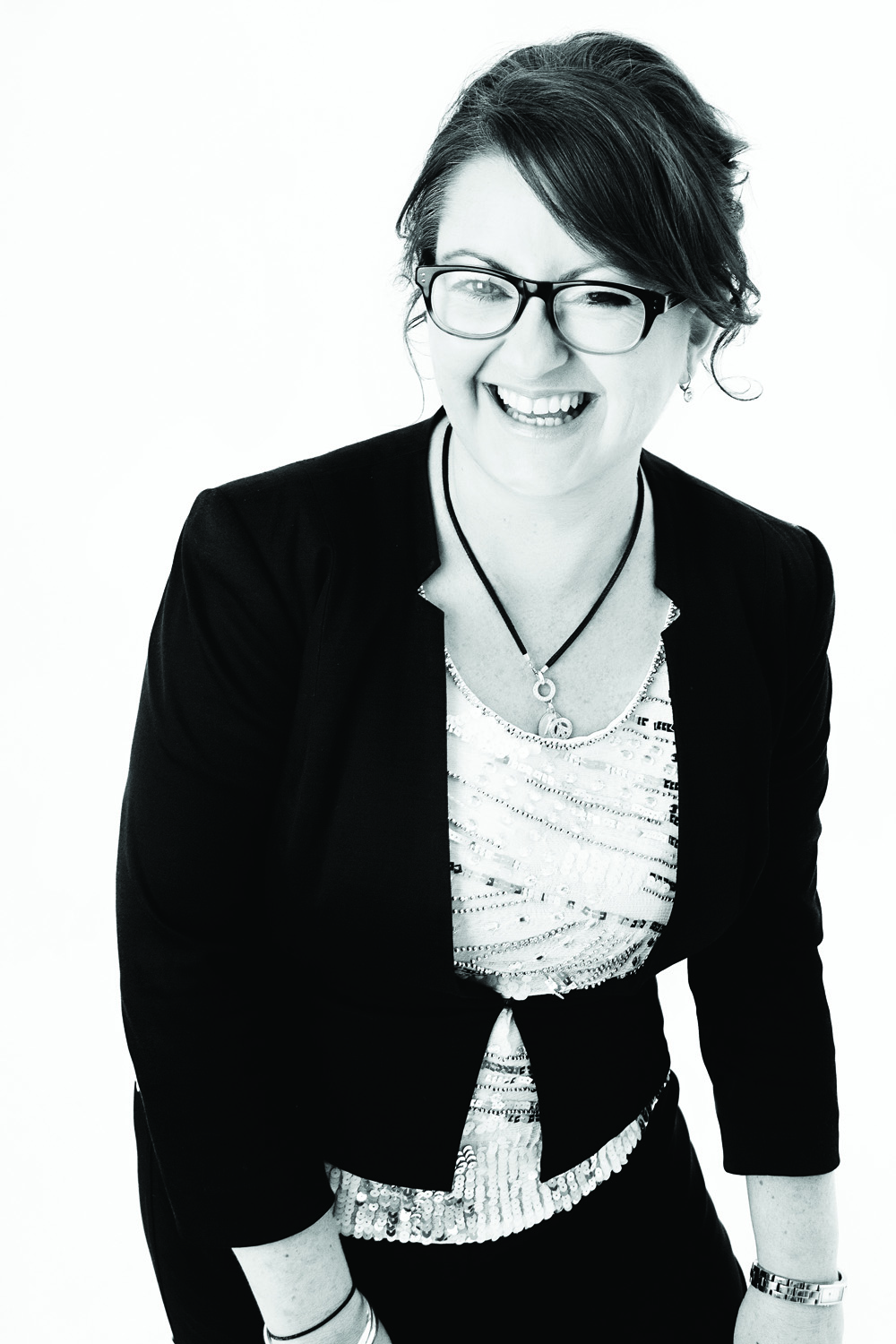 Making a change isn't always easy, but Wright wants to help people take that step, whether it is as part of her job at Business Mentors New Zealand or as a director of marketing and strategy at Intentio Business Design, a company designed to help you bring your business ideas to life.
It all started when I realised that there is a large contingent of women to whom [flexible working hours] is salient. As a working mum with young children, I experienced the impossible pressure of trying to juggle the needs of my family against the inflexible demands of the workplace. Yet work structures often don't take any of this into account and certainly don't consider the needs of children who also spend an 8-hour day or more in day care. The more I studied gender roles and flexibility models in New Zealand and abroad, the more outspoken I found myself becoming.
Women shouldn't have to sacrifice their caring/parenting role to fulfil their career path or vice versa. However, on the whole, the workplace model (just like the industrial schooling model) has hardly evolved since the 1950s, when it was designed for men. It's important [to understand how] businesses miss out on a huge pool of talent when they fail to provide workable solutions, and therefore unwittingly encourage more and more women to vote with their feet and exit the corporate world. To attract and retain this pool of talent, businesses need to more than just provide flexitime; for many women, that is no longer cutting it. What's required is a total paradigm shift away from measuring hours to measuring results. Away from an 'asking permission' culture to one of autonomy.
In 2018, I would like to see workplaces that measure results not time, but also I want to see the school system evolve. Schools are amazing, teachers are wonderful. I'm not bagging them, but I see that the industrial model is no longer relevant. I see the system trying to innovate by including certain 'new' ideas, but it's difficult to be innovative from within a very embedded and restrictive culture. [I want to] make the world a better place. Giving back [is important to me], which is why I volunteer my time with Business Mentors New Zealand. It is incredibly fulfilling and a great first step for people considering starting a business or who need help growing their existing business.
As an independent voice, I have the ability to instigate change. I think actions often speak louder than words and want to set an example to others to help each other. It's not news that those who speak out against the status quo often find themselves sidelined and bullied. [With flexible working hours we could achieve] more creative, agile and innovative workplaces. Studies from abroad show that when workplaces actually walk the talk, let go of the old style of top-down, hierarchical management and start trusting the people they've hired, results are: increased staff morale; increased healthy behaviours such as gym attendance; increased staff engagement leading to reduced staff turnover/churn (resulting in reduced recruiting and training costs); and increased loyalty and productivity. Consumers are beginning to question the profit-first model, especially as it relates to the multinational giants. Hence you see the myriad of small businesses emerging that answer the demand for ethical and sustainable firms.
The Domestic Abuse Survivor – Irene Wakefield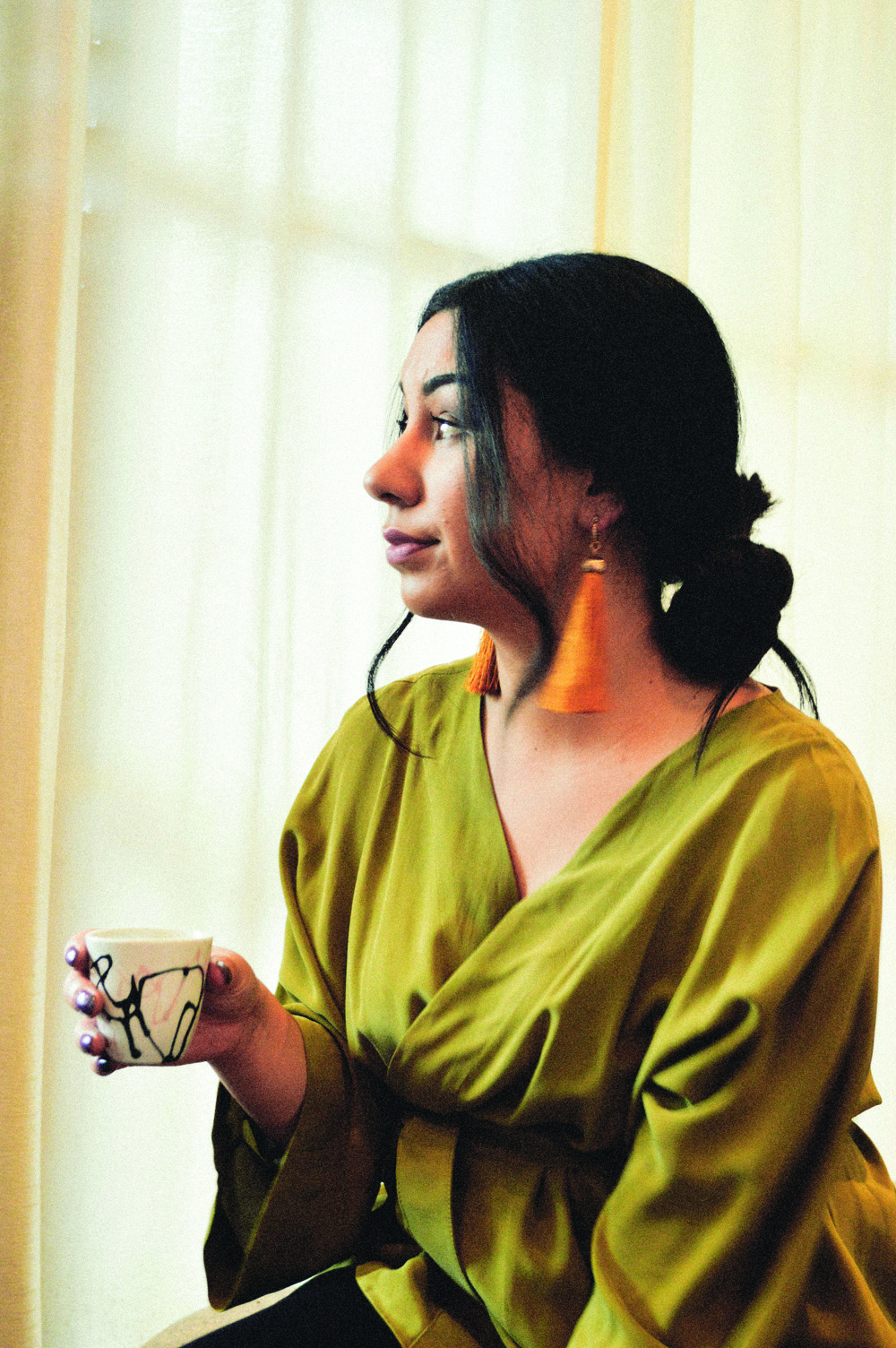 Irene Wakefield was in her early 20s when she experienced first hand what an abusive relationship was like. Only this abuse was not physical, it was emotional, and she now admits she was unable to identify it at the time. "Back then, if you had asked me what an abusive relationship was, I would've talked about physical violence. I had no idea the emotional type existed," she says. Eventually she stumbled across a random blog on Facebook that was discussing the topic, but for her that was too late, as she had already left the relationship. But it was that personal experience that inspired Wakefield to start Prepair NZ, a prevention strategy for domestic abuse.
"I was inspired to start Prepair NZ because I wanted to ensure that every young woman was educated about emotional abuse, healthy relationships and self-love… Young women don't have to be trapped in abusive relationships. I think we collectively all have an opportunity to make a difference here through our conversations. As someone who has experienced this first hand, I know that for every young woman in an abusive relationship, that is another dream, career, life or education on hold. That breaks my heart. It needs to change." Wakefield now delivers programs in schools and universities about emotional abuse, healthy relationships and self-love. She decided to work with young women aged 15 and up as she believed this would be targeting relationships in their infancy.
"I didn't think emotional abuse would be something women this young would experience. The more workshops I deliver, the more I realise that emotional abuse does happen within very young relationships. They know that what they're experiencing is wrong – but wouldn't describe the behaviour with a word as serious as abuse… Prepair NZ is what many young women needed when they were younger," she says. "I believe women are so powerful; our softness, creativities, vulnerability, voices and our stories are powerful. Let's use them to create a positive change for others."
The Human Rights Activist – Fatumata Bah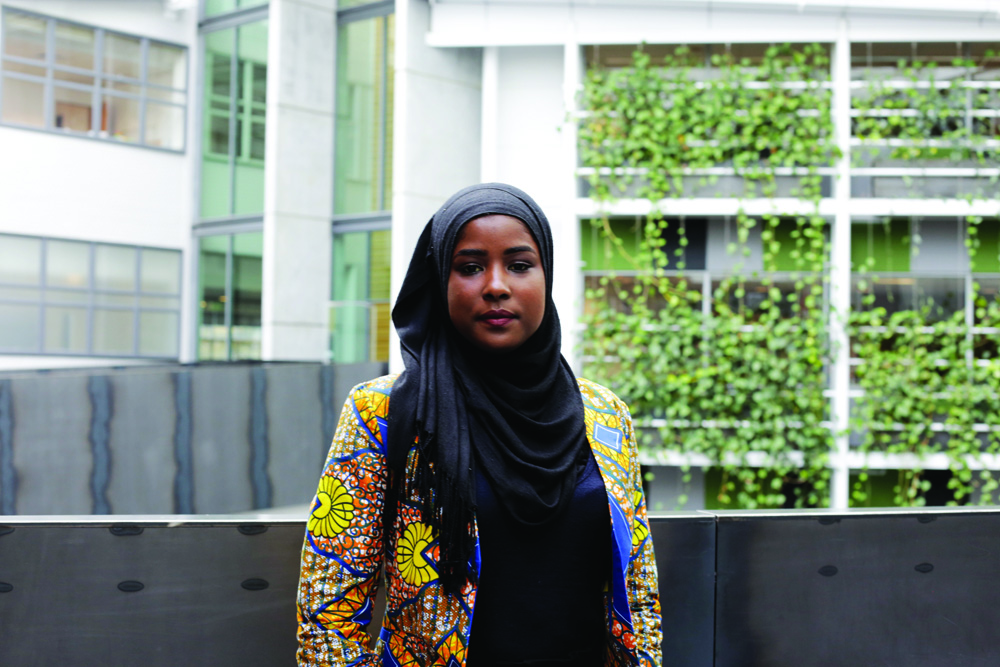 She is only in her early 20s, but Bah is trying to create a more inclusive, diverse future for women and ethnic communities worldwide. Through her tenacity, she has shared her vision with the world at the 33Sixty young leadership programme and she uses her relentless drive to create a mentor-ship programme to help all women in New Zealand.
It all started from the background that I've had, and I think, obstacles that I have had to face early in life. I've been privileged to have had a lot of support. I think my 2008 trip back home to Sierra Leone, West Africa [where I saw] how women were treated differently to what I had been exposed to in New Zealand made me really acknowledge that women around the world actually have it really, really hard. My Dad and my Mother are really traditional, but also really quite progressive in the sense of [not being like] 'let's educate the boys and teach the girls how to be house cooks and look after the children and look after the husband." Both my parents have always been very supportive in terms of me and all of my sisters and getting our education."
In 2018, I am working on my social enterprise, Mana Wahine, which is a mentoring programme providing support and mentorship to women who are at a point of transition in their lives. So it's three-pronged and it's for final year high school students, final year university students, and also working women. And so the idea was that they're working with the mentors, the final year university students. And the final year university student will mentor the final year high school student.
There is this culture with females that we tend to view each other as competitors. I feel like we're such profound, resilient, formidable beings, that if we provide each other with a lot more support, there's so much more that we can achieve together. But also I feel a lot of young women don't have that starting point to go to in terms of how do they get to mentor? And a lot of the mentoring programmes that are about right now are targeted towards the extreme ends. We're really looking to address the middle woman who was neglected.
Ensuring that we are aware of our unconscious bias [is important]. Addressing those issues is really significant. Especially with how diverse New Zealand is becoming – and the world. We have been moulded by our society to think in certain ways. But we actually do have the power to decide whether we can conform to them or not. 2016/2017 has been – I think – really depressing if you're a person of colour, person of religion or if you're a refugee. All of the negative connotations and the rhetoric that's been repeated. But the fact remains is that the borders cannot be closed because of economic development. We all need each other. So we need to figure out how to work together sooner rather than later.