If there is one thing we need more of in society it is underwear brands openly embracing body positivity. There are varying ways this can be done using different models, pieces that suit different body types and brands with a message that embraces everything body positivity is about.
BONDS most recent release is doing just that. They recently names singer/songwriter and activist, Jamie McDell, as their ambassador for a campaign that is all about individuality and self-confidence. Not only is this message shared in the comfy mix and match pieces they offer, but it is shown in their ambassador choices (Tash Oakley is the ambassador in Australia.)
We spoke to McDell about being the new ambassador for Bonds underwear, says was a perfect fit (no pun intended) for her and aligned with messages she wants to get out there.
Why is it important to you to be part of a campaign with such positive messages?
I love that they celebrate comfort and individuality. [I am also] very aware that my fanbase is quite a lot of young girls and young women it gave me the opportunity to talk about boy positivity and those kind of things.
[There were daunting thoughts being photographed in my underwear] that crept in for about a couple of minutes. But I was very quick to shut them down. Because I wanted to do this campaign feeling really confident. But more importantly, not feeling like I needed to go and do a crash diet or all of a sudden start working out. It was important for me to do this as myself.
My body is realistic, it's healthy and it's strong. I have a very balanced lifestyle, there's wine and chocolate thrown in there as well.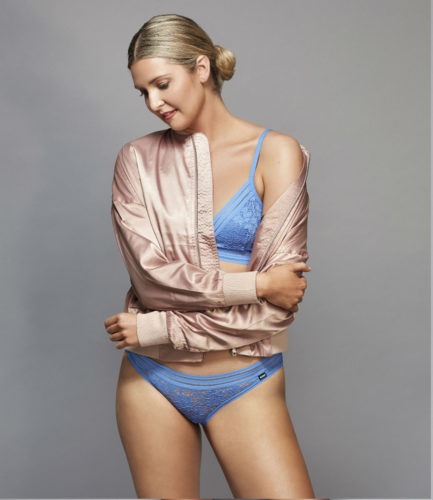 One of BONDS key messages from this campaign is self-confidence, why is this so important to you?
Self confidence is so important in many aspects of my life , but I think mostly in doing what I love to do, my passion, my job, which is music. It is an industry where having self-confidence kind of allows you to do what you do to the best of your ability. And I am sure that is the same in many industries. For example, I learnt at quite a young age that any idea or action or mistake was silly or wrong and I think that has really helped me develop my songwriting because I am kind of trying everything. I have got such a freedom to be creative. So that is what self-confidence means to me. Life is so much more enjoyable when you do have that self-love and you can kind of enjoy things rather than focusing too much on not looking the way you are supposed to.
Another key message BONDS wants to share is individuality,why is this so important to you?
I always feel like what makes people unique is my favorite thing about them, especially in music. Individuality and music work hand in hand and I think our difference should be something that is really celebrated. And it is a cool thing that BONDS is trying to get across. There range is something that fits all different body types and I do absolutely love that element of it too. It's cool not to only involve individuality [in this campaign], but to celebrate it and make it fun.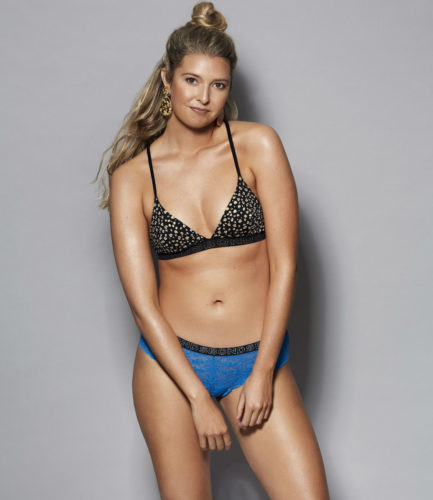 What advice do you have for others about self-confidence and body positivity?
There were quite a few experiences for me growing up. Specifically, this is one I would put to parents. I know looking back my mum and dad never put too much of a focus on what myself and my sister looked like. It was more so what we were doing and that we were feeling great. Focus was put on how we were doing at school and what sports we were playing. They put a lot of attention on those sorts of things. Even, in a sense, I don't feel like my gender was a barrier either. We both had the freedom to play rugby if we wanted to or not,  I think they did a really good job not to focus on our visual appearances too much.

A huge thing for me was the perspective (surfing and surf lifesaving) taught me. I know as a young girl I would always be quite self-conscious of how large my arms and shoulders were. But, I  realised through being in a group where the importance of being a strong swimmer and being able to lift someone out of the water was so much more important than what my arms looked like. I learnt to celebrate what they allowed me to do, rather than what they looked like. I think the overall picture is gaining that bigger perspective and looking at what your body allows you to do and celebrating that rather than what it looks like.
We also spoke to McDell about her upcoming album, which you can read about here.