Journey To Excellence: Perception Of Diversity And Its Influence On Career Decisions
In February, we kicked off a discussion about gender diversity and pay equity in the New Zealand work environment as we believed in the power of providing a platform for dialogue as a starting point for change. We began our exploration of the topic by recognising underrepresentation in senior management and unconscious biases in company culture. In June, the second installments in the series were held in Auckland and Wellington, which allowed us to continue the conversation with 300 men and women determined to become better versed in the subject of gender diversity. To build on previous themes, M2woman commissioned research by Kantar TNS, which investigated the perception of diversity and the influence it has on the career decisions of Kiwis. 
Prior to the start of the Auckland event, the panelists were engrossed in a lively discussion sharing their insights as women who have conquered their fields. The energetic buzz that emanated from their table was just a taste of the vast amounts of enthusiasm and experience that they later carried to the stage. The keynote presentation by Emma Eichbaum, Executive Director of Kantar TNS, revealed that New Zealand still has a long way to go before workplaces are perceived to be meritocratic and before diversity in  people is embraced instead of damaging to career prospects. The study commissioned by M2woman surveyed 1,000 Kiwis and then further interviewed some of the participants about their experiences and insight into perceptions and diversity in their workplaces, and the striking findings prove that we still have a long way to go in eliminating systemic and personal biases.
Diversity can benefit a company's bottom line and it also is known to keep employees more content, improving retention. "So we have known this for eight years and that movement was starting before then, so why aren't they moving?" exclaimed Vic Crone, Chief Executive of Callaghan Innovation, in the later panel discussion. The answers may lie in understanding the variance in perceptions of the workplace. Kantar TNS found that 40% of men believe that men and women have the same opportunities for career advancement, but only 17% of women hold the same belief. This large disjunction between male and female perceptions could be due to the difference in exposure to a problem. But as Eichbaum pointed out, "If it hasn't happened to you, you don't believe it exists. It's almost like being a flat earther – you know, there's a flat earther going, 'I've never seen that Earth is round!'"
Thirty-nine percent of the Kiwis in the study had personally experienced discrimination and a quarter of them believe that bias has limited their career progression, with a third of participants having made career decisions based on their gender, age, race, sexuality or disability. This suggests that the workplace is not meritocratic and people have experienced different treatment based on factors outside of their actual work, with only 29% of New Zealanders believing that everyone with the required skills has an equal opportunity. The troubling findings about the workplace are not easy to rectify as only 15% of senior leaders think they should be taking more action towards promoting diversity, a statistic that does not match the perspective of those in their wider organisations. All these discoveries speak to the problematic reality of company culture, which we should be striving to rectify. Panel moderator and broadcaster Carly Flynn reminded us that, "Policies don't change culture, people do."
Following the presentation, our four panelists shared anecdotes of prejudiced experiences, embraced their unapologetic attitudes and shared the ways in which they advocate change within their own companies, enriching the statistical data with personal truths. Bridget Taylor, Co-Founder and Executive Creative Director of creative and marketing agency, Contagion, described the philosophy behind her company practice: "Let's not do the things that we hated at all the other companies, so let's not structure ourselves the same way, let's not hire the same way and let's try and create the culture when people can be 100% authentically themselves." Taylor also noted the importance of female role models as "if you can't see the future, how do you know how to be it?" Sandhya Pillay, General Manager of Oceania for Coca- Cola, told the audience to reflect on their own actions in the workplace: "Look in the mirror and ask yourself what you have contributed to your company, how have you contributed to the culture and how can you change it before you look through the window because change does start with each and every one of us in this room and the people that we interact with and influence. " As writer and feminist G.D. Anderson once remarked, "Feminism isn't about making women strong. Women are already strong. It's about changing the way the world perceives that strength". We, as people in New Zealand workplaces, need to question our own assumptions and perceptions. And work towards making sure that our own work settings don't foster damaging cultures that make the majority of women feel that they are disadvantaged due to their gender. The ability to be aware of these perceptions is a step towards the ultimate objective of gender equality and meritocratic workplaces, and the next step is to act.
Our Panelists
TRACEY CROSS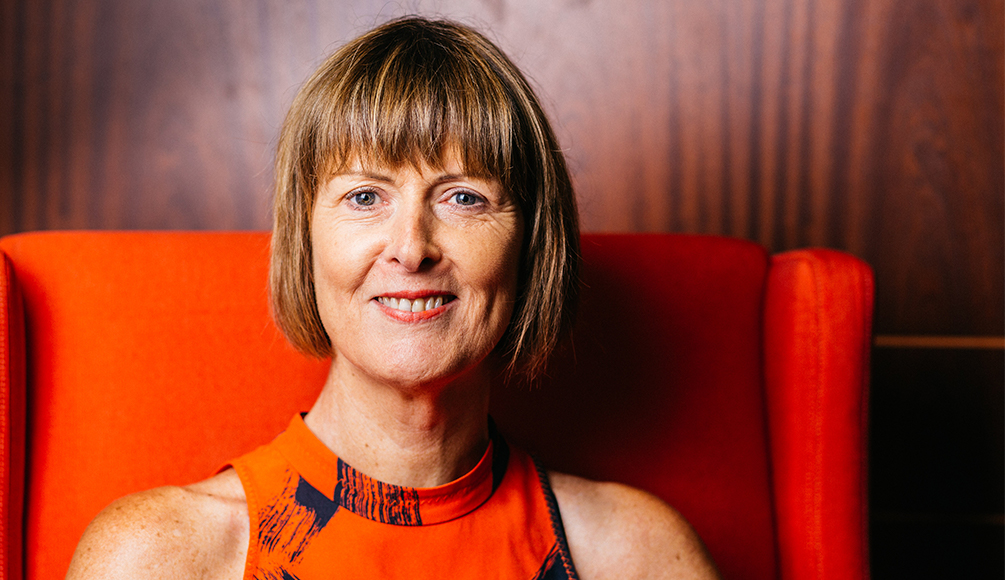 Partner, DLA Piper
Tracey leads the national financial services team for DLA Piper, New Zealand's only global business law firm. She has more than 20 years' experience in funds management, regulatory compliance, superannuation law, governance and contracting issues. She is on the management committee of Women in Super, chairs DLA Piper's Leadership Alliance for Women and acts as a liaison between the Financial Markets Authority and Ministry of Business, Innovation and Employment. Tracey also frequently speaks at conferences about financial markets issues.
SANDHYA PILLAY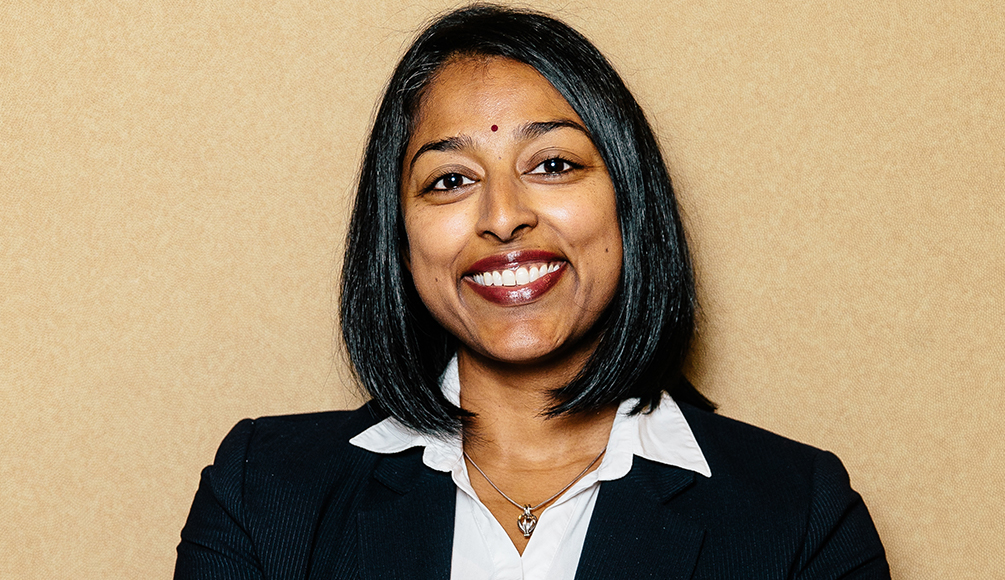 General Manager of Coca-Cola Oceania
Sandhya joined the Coca-Cola system in 2004 in South Africa and since July 2015 she has served as the General Manager of Coca-Cola Oceania, leading the launch of several products as well as the execution of consumer centric business plans. She is a graduate from the University of Natal, South Africa and has worked in a variety of roles including Retail Shopper Marketing, Customer Capability and Customer Management. Sandhya relocated to New Zealand for her new role with her husband, three young daughters and two dogs.
CAROLINE RAWLINSON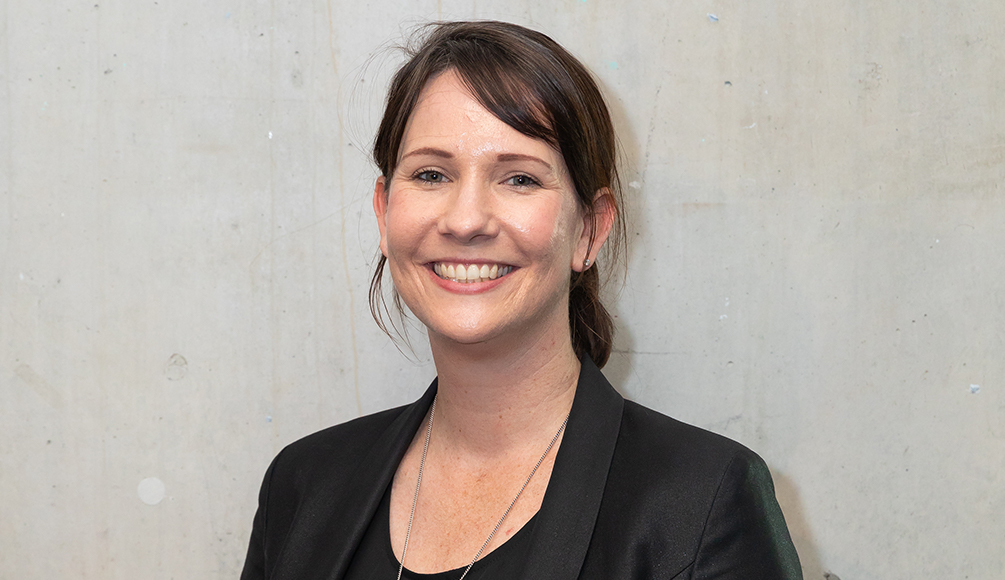 Chief Financial Officer – Trade Me
Caroline joined Trade Me in August 2016 and is responsible for managing Trade Me's governance, strategy, legal and finance functions. Prior to Trade Me she was the CFO of Formica Asia (a division of Fletcher Building), a role she has held since October 2013. She is experienced in strategic and commercial leadership and was previously Fletcher Building's General Manager of Strategy and Corporate Development, and has also worked at Sealord and PwC.
VIC CRONE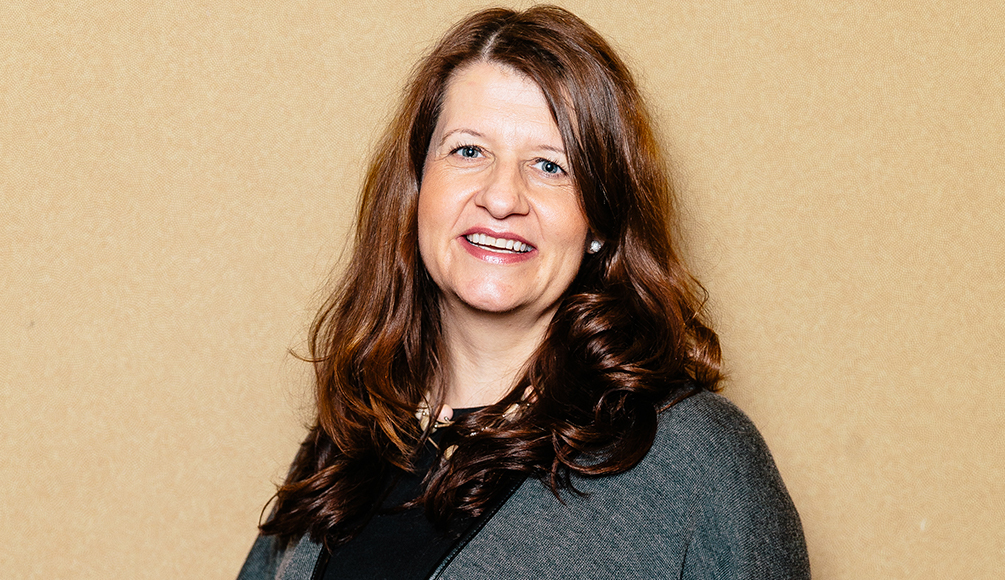 Chief Executive, Callaghan Innovation
Vic became the Chief Executive at Callaghan Innovation in March 2017. She has significant executive and governance experience in technology and innovation. She brings a strong customer focus, and a track record of leading and implementing strategy, and building organisational culture. Vic was previously the Managing Director of Xero, NZ and New Markets, following executive roles at Chorus and Telecom New Zealand. She has been an Independent Director on the boards of a number of companies and organisations in the technology sector, including RedShield, Figure.NZ, CreativeHQ and the Hi-Tech  Trust.
TUI TE HAU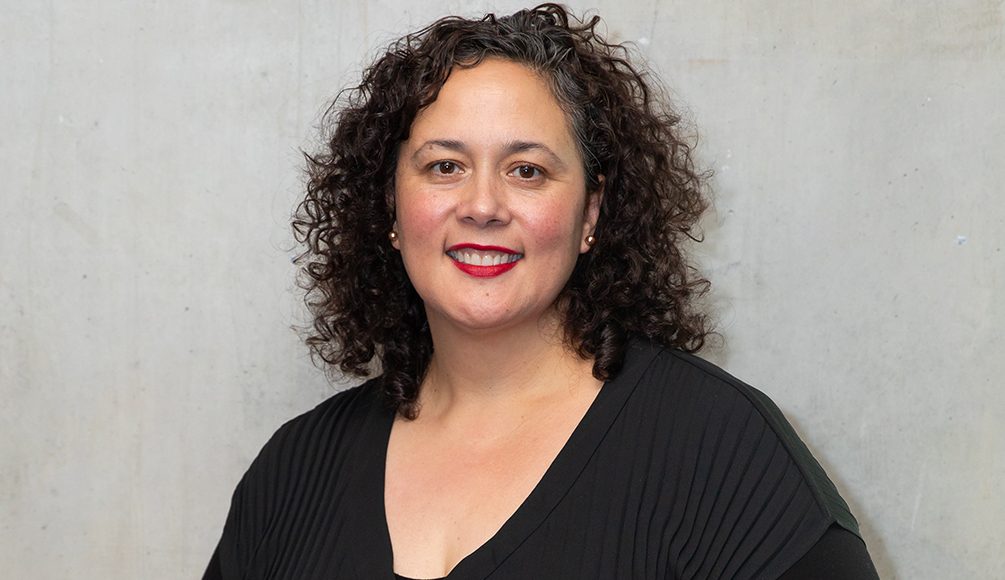 General Manager – Mahuki Innovation
Hub of Te Papa With over a decade of experience in business start-ups under her belt, Tui is the woman you want to go to when you have that lightbulb moment. She's worked with multiple entrepreneurs wanting to kick-start creative businesses, VR developers, major New Zealand fashion houses and export organisations; she was the Chief Executive of Creative HQ; she established the Lightning Lab Accelerator Programme, and then went on to set up the world's first culture accelerator Mahuki, Te Papa's Innovation Hub. Mahuki empowers communities to use culture and technology to create sustainable prosperity and entrepreneurs to succeed commercially in – and beyond – the culture and heritage sector.
EMMA EICHBAUM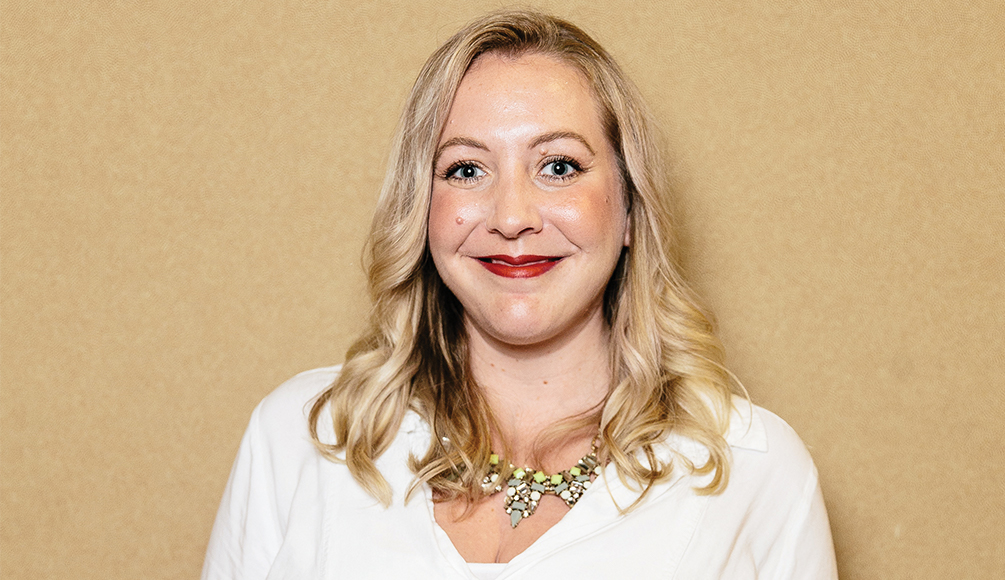 Executive Director- Kantar TNS
Emma is currently the Executive Director of Kantar TNS New Zealand, one of the worlds largest market research agencies. She is the Kantar Insights Domain Lead for Brand Strategy and responsible for developing and overseeing the implementation of the business development strategy. Over the course of her career, Emma has worked closely with many clients in a range of industries and geographies, consulting for clients in categories including: tourism, aquaculture, retail & commercial banking, insurance, telecommunications, entertainment, education, clothing, energy, media, advertising, and food & beverage. Emma is the Kantar Insights domain lead for Brand Strategy in New Zealand.
BRIDGET TAYLOR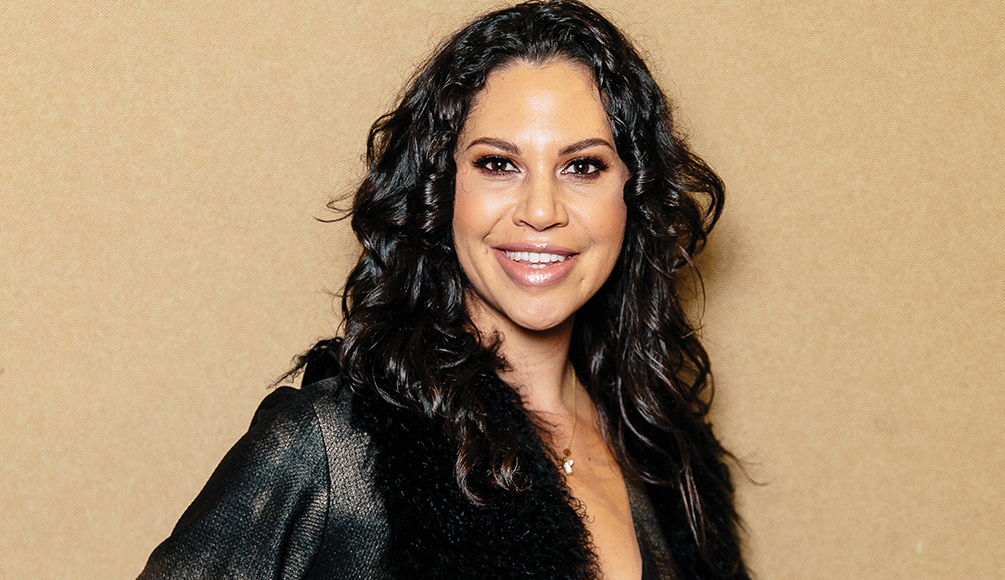 Executive Creative Director & Co-Founder, Contagion
Bridget is a multi-award winning female Executive Creative Director, having won and judged awards globally. Cannes Gold, D&AD, One Show, Clio Award, ADFEST Best in Show and ADFEST Grand LOTUS to name a few. In her years at the helm of Contagion, the company she started, has grown to be a top ten agency in the ever-changing market. Taylor, is of Maori descent and strives to correct the misrepresentation of Maori in the media and advertising realm. She is an advocate of business and the prosperity it can bring to us all. That means giving everyone in our country a fair shot at success. In the global economy a vibrant, diverse local business community is our best defense. Economically and culturally for generations of New Zealanders. And this is what drives Bridget. When Bridget's not creating marketing, she likes talking about it. She is a regular feature on the hit ABC show The Gruen Transfer, where she demystifies advertising.
Panel Discussion: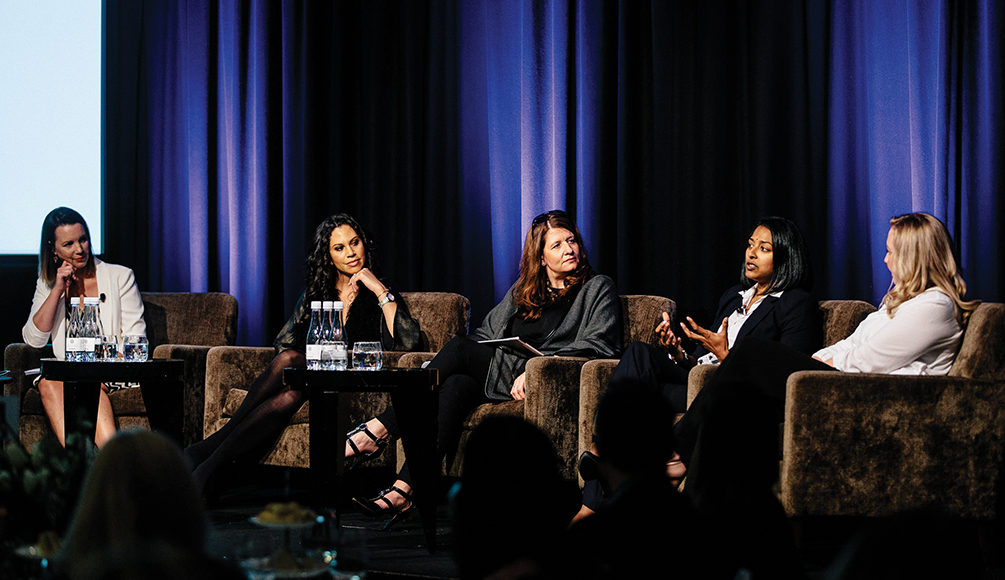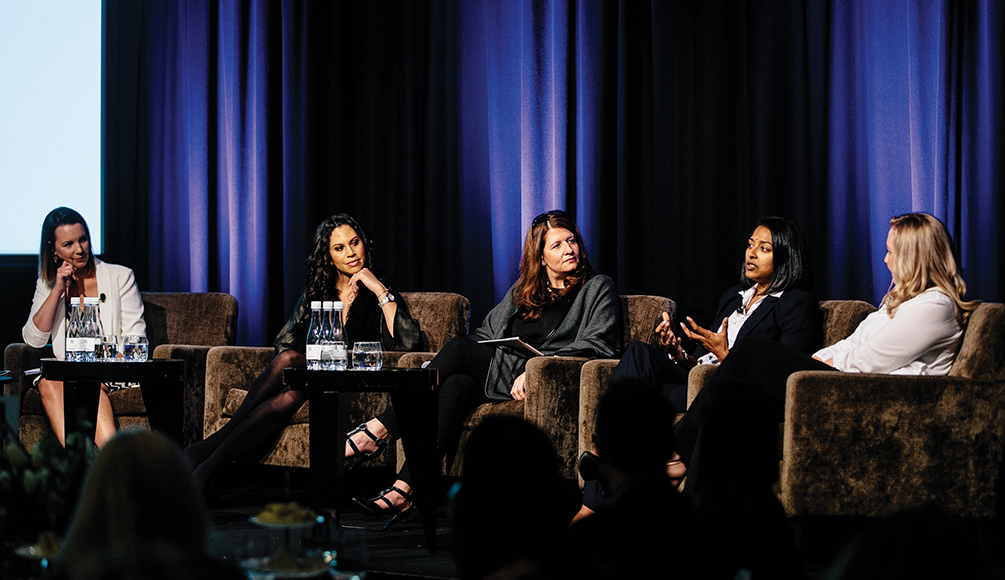 We've spoken about the importance of diversity, but Crone reminded us that there's still a disconnect between the knowledge we have and the action that is being taken in the workplace to change the norm. Pillay gave an explanation for this gap and an analogy for the difference between diversity and inclusion.
Crone: The frustration that I feel is that we know and we've known for almost a decade why diversity matters and in the most possible male friendly language possible, you make more money. I first did the Global Woman and Leadership Programme seven, eight years ago. My organisation called it the Global Vagina Club. We knew back then that if you had diversity in your organisation, your profit increased. The recent Xero study in the small business sector shows that if you have diversity, you got a 20 to 30% profit differential in your earnings, your profit earnings and you've got over a two-year period a stronger profit growth, than not having diversity. So we have known this for eight years and that movement was starting before then, so why aren't they moving? If you were able to walk into any boardroom in New Zealand and you were to say, 'Right, I have found a way to make you 5% more profit', they would go, 'Hallelujah, give it to me now, what does it take? How much money to do it?' And if you put on the table have diversity in your board and your executive, this will come through. All of a sudden, it just comes to a screeching halt.
Pillay: If you don't truly understand the importance of diversity and the impact that it makes in the workplace in a social environment, on an individual's life, then you are not going to make any change because there's no cause for change. It just could be because you are hiding under a rock. It could be because you know you are debating the data that's been shown to you. You could just be refusing to believe the data. But we need to have more conversation and really have a louder voice about why
diversity is important.
Flynn: So, did you want to share that analogy that you shared with us at the table before about being invited to a dance?
Pillay: I read that diversity is like inviting people to a party. You can invite whoever you want to invite. Sometimes you have diversity at a party, either by design, or by chance. But that's diversity. Inclusion is when you invite those people at that party to dance. And I found, that really resonated with me because we are also at a point where diversity can just be a policy. Every organisation in the world can be given a piece of paper and go, 'We are going to audit you in 12 to 18 months' time and we want to check if you are meeting these scores'. That's just a tick box exercise. Any company can do that and they are doing it for the wrong reasons. One, you don't understand the importance of diversity. Two, the importance of diversity on your business result. And three, you are not actually truly including people because that's where the magic happens.
Digging deeper into the reasons behind the lack of women, especially working mums, in leadership roles, Flynn asked the panelists what they thought were barriers stopping women from advancing in their careers.
Crone: I think there's a couple of barriers. One is that there aren't enough role models and if there's not enough around, then it's not seen as something that's achievable or doable. One of the things that we should talk about today, is the inequality in the home in terms of childcare and looking after the house. So you know for many women as you step up further into executive roles and particularly, I have noticed as I have stepped into CE role, oh my God.
Eichbaum: You are not lightening the load at home.
Crone: No, luckily I managed to move on my partner and his three children. So now I just focus. Not because I was picking up 80% of the workload of my kids and his kids. I mean 17 loads of washing a week, come on there's alarm. So it's hard, it's really hard to be and we have such high expectations of ourselves. You know, I actually gave up a couple of years ago trying to be the most perfect, amazing mum.
Eichbaum: What happened when you gave up?
Crone: Actually the relationship with my kids got better.
Eichbaum: Because your expectations were lower?
Crone: Because we are not setting unrealistic examples for those around us, but there is a physical time workload. I get up at six, walk the dog, kids' lunches – and I do make lunches because I don't see them during the day – and I wouldn't stop until 10 you know and I will collapse into bed somewhere between 10.30 – 11.00 pm.
Eichbaum: Your personal health suffers.
Crone: Yeah, and some of the research shows that we just don't enjoy the working environment as much. At executive level, 40% of men are happy in their environment and 28% of women are. That's because you know the environments can be quite blokesy and  you don't come to events like this, or fashion shows that you are hosting. You go to rugby or football and that's fine, but after the fifthteenth time it's a bit boring. So I think there's a number of things where woman just say, 'It actually just looks too hard'. Physically and mentally it is really hard and unless you've got some really good support at home, the actual environment is just not as enjoyable. I am loving it at the moment. We have five women on my Executive team and three men and that's quite a shift for the men around the room. Personally, at the moment I am loving it.
For women who are already executives in their own companies, getting on boards are still not always easy and Taylor shared the story of a time in which recruitment for a board position was not meritocratic.
Taylor: The interview was for a large financial institution and the feedback was afterwards from a recruiter and it was recruiting Australasian-wide so I thought it was pretty amazing actually to make it to the final three. And the feedback was 'they thought you were great, they did want the creative thinker and you were really out there in the realms of the creativity, but to be honest it was how you dressed – why did you wear red high heels?' And evidently the inference was what would want to be done to me on the boardroom table, not what would happen with me at the boardroom table. I had had a chat and I said 'the likelihood of me getting this role was quite a long way out because of the role, so I am going to be 100% myself.' I don't wear suits, I have never worked in a really formal corporate structure. So I am going to be me because they have to take 100% what I bring to the table otherwise I am faking it and there's going to be too much to learn. There's too steeper role to try and add an acting role into this position, so it was a conscious decision to be 100% myself.
Difficult situations of bias like for Taylor do happen, but there are companies that have managed to create supportive cultures for women and as Pillay shared, role models are the  key to creating company wide change.
Pillay: So Theresa Gattung was one of the only woman I came across in my first decade in an executive role and she had to be a certain way, she had to dress a certain way, she had to look a certain way, she had to pave a certain way. But over the last 5 years, there's a level of authenticity that has become acceptable.
Flynn: What should we be asking for when we are going into roles and how can we be more authentic, and say 'I do have 3 kids and I would do the job, but it might not be between 8 and 5' Is that acceptable in 2018?
Pillay: Absolutely. And we should have the courage to say that. You just have to make sure that you have the courage to have a voice. And if you don't have the courage do the stuff that you need to do to get the courage, practise with someone that you trust. Scream at the mirror, do the power poses. Find the courage and if you are having a courageous conversation at a new organisation that you want to join, or at the same organisation but you want a different role and it's not going well, then you are probably better off not joining that company. I do think it's important to set the bar at your level at the interview, or even at that introductory coffee sessions, when you are just talking about your level of interest in the role. Because if you don't do it, you have one opportunity, it doesn't matter if you've worked with the people before, or presented to them before. My experience is that you've got one chance and those first impressions count. I will use my own personal example: I am very clear what my boundaries are upfront, because I want to manage their expectation as well. I am very clear on the fact that I am career driven and I am passionate and what I am interested in. But also what I am not interested in and why. I'm clear from the get-go that I am a mum to three gorgeous daughters and my number one priority is my family.
Change does not only come from women though, the other half of the population are vital to being able to enact sustainable change and Eichbaum details what she believes is the way to get men involved.
Eichbaum: I think it's great getting the woman together to share these experiences. We can relate and identify that we are not alone. But actually we don't want to be up here preaching to the converted. We want to be able to bring men into the conversation, in a really nonconfrontational way. I know certainly within the wider Kantar Organisation something that they are now doing is a Men's-Only Training Course. But that's all around empowering men to actually be the leaders that can spot unconscious bias or embrace diversity in business. So I think it's a fantastic initiative that Kantar is putting in place for those senior male leaders to actually provide an environment for them to go 'look, this is actually what some of these people's experiences are like and we want to give you the skill, the open mindedness and the training.' I have had anecdotes from male friends who are happy to engage in the conversation, and their friends tease them, 'you are just ticking boxes or trying to look good', or 'being a bit of a pussy' or whatever. And I think that's really disheartening. So what I would really like to see is men backing other men because it's something to be proud of. Attending an event like this or being a great inclusive male manager doesn't diminish your capabilities, your experience.
Other than gender diversity, there is also the issue of racial diversity. Taylor is passionate about bringing more Maori and Pacific Islanders into the advertising industry as she has encountered less than five Maori or Pacific Island people during her time in the field.
Taylor: I think traditionally advertising – we used to hire mongrels, back in the day there wasn't a course you could do. People with amazing life experience and points of view. They were share-milkers, they were builders and they were people that were really smart. But kind of didn't fit in and you kind of hustled your way in. Nowadays there are lots of courses you can do, they are very expensive. And still a lot of kids in schools don't even know this exists. That you could become a marketer, a broadcaster, a film person, a cameraman, a soundie, all these amazing roles too. If you can't see the future, how do you know how to be it. One thing we are doing, because I got sick of it, I went 'this is not right, we need to help.' I think for Maori and Pacific Islanders, if you have made it to university, you are going to be OK. You've got the hard bit at school. So what we are doing at our agency is we are launching a programme where we are going out to a lower socio high schools. We are mentoring the young ones, to show 'yes you can do this, yes you fit into this world' Their perception might be 'I need really fancy clothes' – you've just got to look around at my guys in the creative department. There are a lot of jandals and shorts.
Methods for increasing diversity and eliminating biases in hiring are another way in which companies can promote meritocracy.
Pillay: I think it's important to remove unconscious bias during the recruitment process, but the start of the process is the interviewing pool. You've got to make sure that that interviewing pool is diverse and that every possible person needs to have an equal opportunity to be in that pool. I know that our bottling partner Amatil make sure that the pool is extremely diverse and there's someone that actually goes and takes away anything [in the CV] that could sway an interviewer. Acknowledging unconscious bias, race, name, ethnicity, address, and taking it away so then you are just looking at someone's credentials, their experience, and then people enter the interview process on an even footing and it's always the best person for the job. But that's the first step to get us there. This is something that I am personally struggling with. We will get the best person for the job, but how does that help us change the percentage of men vs women, of ensuring we have a diverse workforce. You are going to have a diverse pool of people, you could end up again hiring the best person for the job, but it could be that way. There's no science to this and if there's research, then please share it with me because this is something that I am personally struggling in understanding.
Motherhood and working are not mutually exclusive.
Eichbaum: There was also the issue raised about men not wanting to be managed or leapfrogged by women as a barrier and also that sort of assumption that all women will be wanting to raise our families at some point, so let's not hire them because actually we are eventually going to have to replace them when they choose to have children. And not everyone chooses to have children, not everyone can have children and of course there will be mothers who actually want to return to the workforce as well, so all really important things to consider. Taylor: (When speaking to executives in her field) They said well it's just too hard you know, because women just go off and have children, and it's the same old, same old, so if we want to see change then we have to lead it. We have to go, 'Actually you can have children, you can do an amazing job.' Given that female make 80% of the purchasing decisions, we need you there reflecting the reality.
Crone: I have a couple of kids and I would have been a terrible at-home Mum, like really seriously bad. And so I chose to keep working, which was the best choice for my family and as Emma and I were discussing before, you feel guilty for working, you feel guilty for not working, whatever you do you feel guilty as a woman. So I learnt actually pretty quick to get over that guilt. I was the only woman in senior teams and so I just grew confidence and went, 'Actually, if you don't want what I've got, then I will go somewhere and offer it to someone who does.' I am immensely grateful for the women who carved the doors open for me and I am absolutely determined that I am going to smash the doors open for you.
Pillay: Who made the rules about how to be a woman and a mother and a wife, and hold of all of these different titles? Does anyone know that? To this day, I just can't – as much research as I do – I can't find out who made the rules on how to be a woman, or how to be a mother. There's no job profile for these kind of things. So we come up with these rules for ourselves and then we start measuring ourselves and we struggle under the pressures that we put ourselves under. So something has to change and that can only start if you look in the mirror because we keep looking through the window and go, 'it's because of you' and then 'it's because of the company' and 'its because of my peers' and then 'it's because of the men.' Just look into the mirror and go, 'Who made the rules for me?' Because you will usually find that you made the rules for yourself. And I know that's just really harsh sitting here, I am not entirely empathetic. I am very clear what my boundaries are upfront, because I want to manage their expectation as well. I am very clear on the fact that I am career-driven and I am passionate and what I am interested in, but also what I am not interested in and why. I'm clear from the get-go that I am a mum to three gorgeous daughters and my number one priority is my family.
Q&A:  After the discussion, our audience had the opportunity to ask our panel questions.
Q: I have a 14-year-old daughter, white middle class North Shore girl. She has no idea about gender bias and diversity. What message am I taking home to her?
Crone: I think the biggest things that dads can do is to build their daughters' confidence and not set different expectations in terms of what their daughters are able to achieve. Your daughter's relationship with you at this age, moving through 16, 17, is experimenting with what relationship with men look like for the rest of her life. So, for me the most powerful thing that you can do as a dad for your daughter, build her confidence, the world is your oyster, it's what she wants to be and it's her path.
Eichbaum: I have observed over the years of different colleagues in different industries with daughters is how there's more control on dress, who they are allowed to socialise with, whether they are allowed a boyfriend or not. And those same expectations aren't necessarily put on boys. Let's actually empower young women to not feel like a pieces of property passed from a family to husband and employer. I think looking out at the ways beyond career and education. Being in charge of their lives and their social circles is really important to empower them with as well.
Pillay: If she doesn't have one now, give her a few clues. Gently expose her to the world of vices, a multicultural world. I say do it gently, because at 14, she is already starting to form her own opinions. She is in a delicate stage that she has no control over because you can't control teenage emotions. Give her a clue, expose her to stuff and be the man that you would want her to be with. Like you [Eichbaum] said, don't have the kind of language that goes, 'I would kill the man that had to ever hurt my daughter' or 'no boyfriends' or whatever. Raise the kind of daughter that can take care of herself, because anything can happen to any of us parents at any time. The one thing we need to leave behind is independent kids who are smart, know that they are loved and can make the best decisions for themselves.
Q: I am in the Real Estate Industry, which is a real male-dominated industry, but it's also an industry where the word 'authenticity' is bandied around a lot and all of you have mentioned that. But Bridget in particular, you said that you foster authenticity as a manager, but you also encourage it with the people that are in your industry. So I would be interested in how you encourage it with individuals and how you foster it as a leader?
Bridget: We don't have policies, so we don't have ways you have to be. You have to deliver an outcome, but how you get there is entirely up to you, and I guess that is our industry. You can dress how you want. Lead by example, so if I show them 100% me, how do I do that? I cry at work, not because something is too tough, but something really amazing happens with my staff and I show my emotion. I tell people when you know things are tough. I say to them, I am juggling a lot of things here and I am really sorry if I am letting you down. So it's letting people be human. How do I foster that in industry? By coming and speaking about being a woman in an industry, which is dominated by men. I think the other one is how you show tolerance to diversity as a leader. So I do a lot of work with my teams, someone will say, 'but they did it this way' and it's like ok, they can take a different path to get there. Another thing we have actively done, which is very uncool in advertising, is age up our agency. So we always have lots of youngies, but we are actively ageing up our agency as well. So we have got really sound, level, experienced people in the room. When the youngies have these amazing big ideas, we can help deliver in a considered way and show a path. Not in a condescending way but in a way that everyone goes 'oh wow, we can get an amazing outcome'.
You'll also like:
You're seeing this M2woman article with compliments of our channel sponsor. If you enjoyed it why not try our entire library from only $1.99 a month - get instant access right now, every issue of M2woman since June 2017. Get local NZ made content on beauty, health, style, design, technology, entertainment and more right now!
CLICK HERE
for options.