Journey To Excellence – The Full Panel Discussion Friday 15 February 2019
 2019On Friday 15 February, 300 guests at Cordis Auckland joined an expert panel of business leaders to discuss the hurdles to Diversity & Inclusion in the workplace and define the solutions.
Over 300 guests at Cordis Auckland joined an expert panel of business leaders to discuss the hurdles to Diversity & Inclusion in the workplace and define the solutions.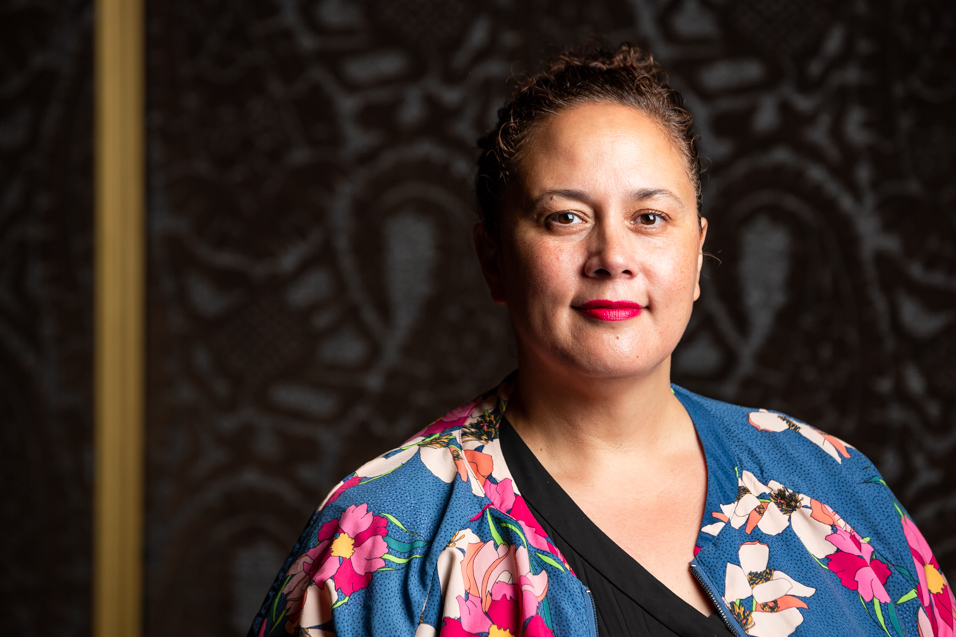 Tui Te Hau
With over a decade of experience in business start-ups under her belt, Tui is the woman you want to go to when you have that lightbulb moment. She's worked with multiple entrepreneurs wanting to kick-start creative businesses, VR developers, major New Zealand fashion houses and export organisations; she was the Chief Executive of Creative HQ; she established the Lightning Lab accelerator programme, and then went on to set up the world's first culture accelerator Mahuki, Te Papa's innovation hub. Tui is currently the Director of Public Engagement at the National Library of New Zealand.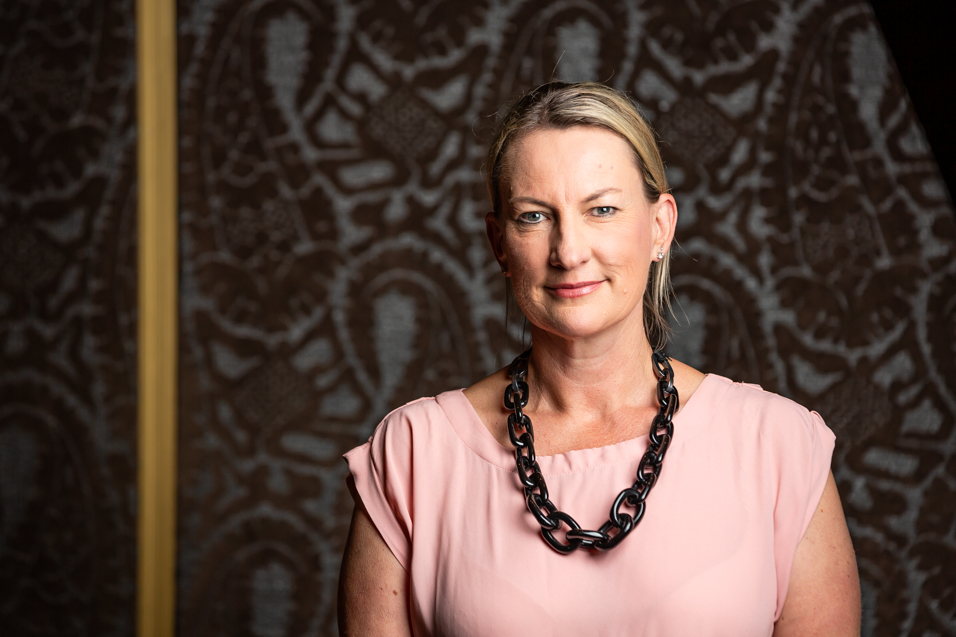 Kate Daly
Kate was appointed Director, People and Communications, at BNZ in November 2017.
Kate has a background in Human Resources and Communications leadership, having held senior roles across these portfolios since 2001. Most recently, Kate was Chief People and Communications Officer with Fletcher Building Ltd. Prior to that Kate was General Manager – People & Performance and Communications with Coca-Cola Amatil (NZ) Ltd, Vice President, Human Resources at Deutsche Bank, London and Vice President, Human Resources at Merrill Lynch also in London. Kate has a Bachelor of Commerce in Economics and International Finance and a Bachelor of Science in Pharmacology, both from the University of Auckland.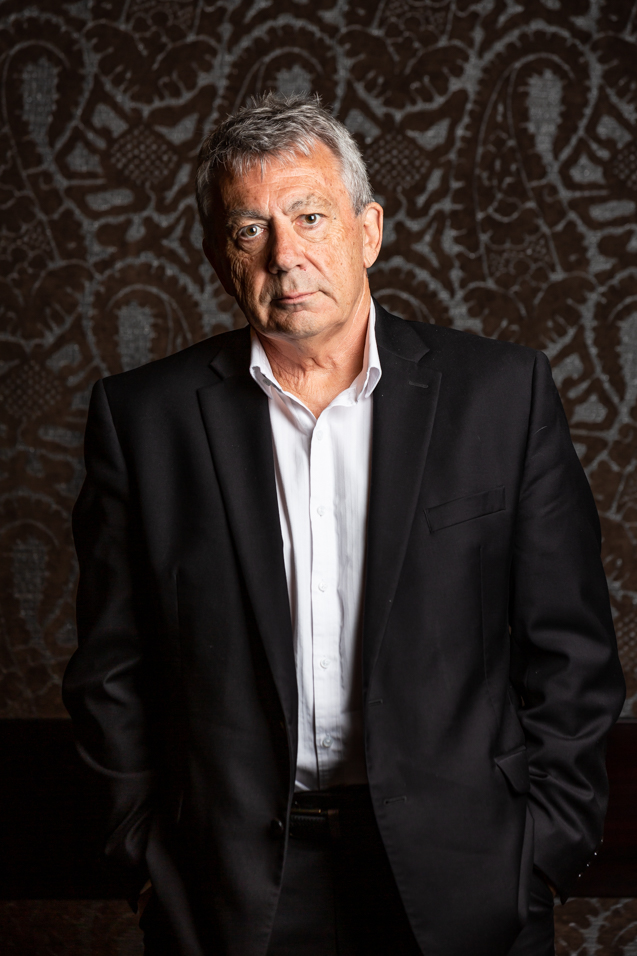 Rob Campbell
Rob is the Chair of SkyCity, Summerset Group Holdings Limited, Tourism Holdings Limited and WEL Networks Limited and a director of Precinct Properties New Zealand Limited. Rob has over 30 years' experience in capital markets and is a director of or advisor to a range of investment fund and private equity groups in New Zealand, Australia, Hong Kong and the United States of America. Rob holds a Bachelor of Arts with First Class Honours in Economic History and Political Science and a Masters of Philosophy in Economics. He is an outspoken advocate of diversity at board and governance levels within New Zealand companies.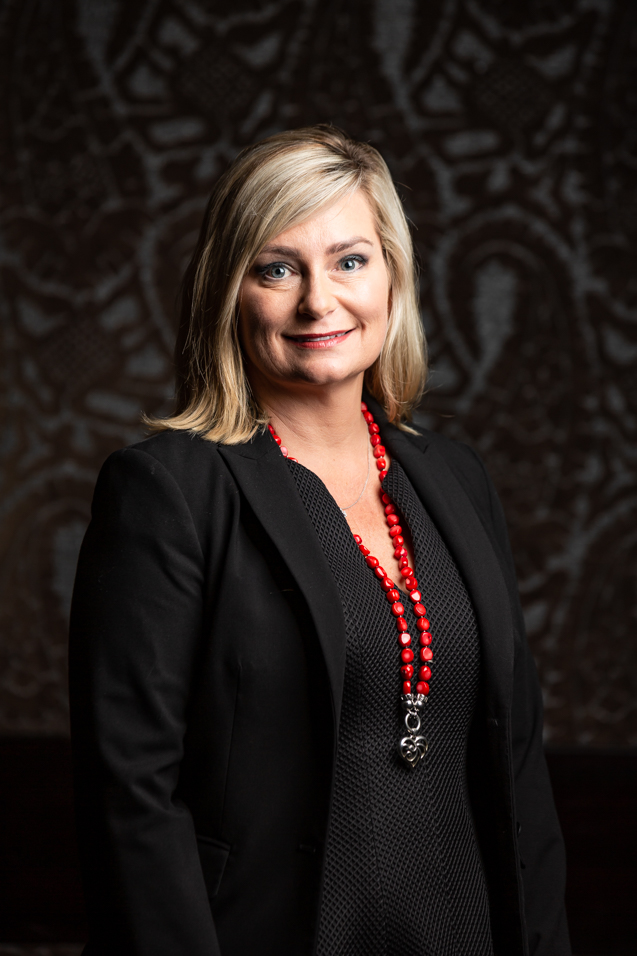 Vanessa Sorenson
Vanessa has more than two decades' experience in the New Zealand tech sector. She joined Microsoft New Zealand in 2017 as Enterprise Director, overseeing a large portfolio of business customers and sales teams after a career at Spark spanning 20 years, most recently as General Manager. Also serving as Microsoft's Diversity and Inclusion team leader, Vanessa leads initiatives to improve gender and cultural diversity in technology and leadership, particularly through education. Alongside this, Vanessa also spends time working with Young Women's Christian Association (YWCA) Aotearoa as a Youth Mentor.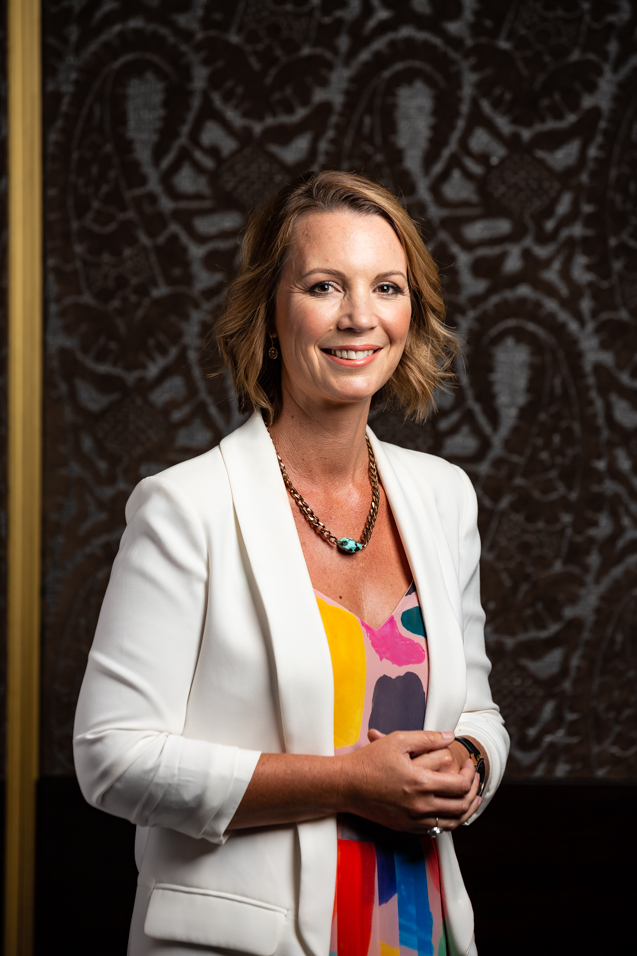 Mediator
Carly Flynn
Broadcaster Carly Flynn is a New Zealand journalist, presenter, MC and host, who's worked in the industry for more than 20 years. A former Nightline, Sunrise and 3News presenter and journalist, Carly is more recently known for her role as presenter of TV3's flagship consumer affairs programme Target, reporting and hosting 60Minutes, as well as lifestyle shows Cook the Books and the Healthy Food Guide. Carly gained a Bachelor of Media Arts in the late 90s and has worked in the industry ever since, she also writes on a variety of topics for newspapers and magazines, all while juggling a busy family life.
Rob Campbell, Chair of Skycity Entertainment Group; Tui Te Hau, Director Of Public Engagement at The National Library; Vanessa Sorenson, Enterprise Director at Microsoft; and Kate Daly, Chief People Officer at BNZ, joined MC Carly Flynn to delve deep into the real issues standing in the way of pay equity, diversity and Board and governance levels and the benefits to the New Zealand economy of embracing more diverse decision making in business. We learned that some of the hurdles are deep rooted in a strong and stubborn status quo, but also the solutions aren't always as difficult as they have been made out to be. If we can start to have further open and frank conversations within our companies at executive and Board levels, we will build further momentum on our Journey to Excellence.
Carly Flynn: We're starting off this panel discussion, and I wanted to start with personal challenges or experiences with diversity throughout your stellar careers. Kate, we'll start with you.

Kate Daly: As I've traversed my career, probably some of the most challenging moments I've had actually were in London. I worked in banking for Deutsche Bank and Merrill Lynch and looked after front office bankers and had some pretty personally challenging situations where you have to call conduct and misconduct. When something's an accepted norm and you're standing up and saying, 'Actually, that's not the way I think we should behave', sometimes that can be personally quite confronting.
But I've always felt you have to have your values and you have to be really true to who you are as a person, and then really use really good influencing skills to try and shape that around you. I'm also on the Board of the Blues and Auckland Rugby, and that's been a really interesting experience for me going into organisations where it's very, very male dominated and it's all about a game that is mostly played by men. Trying to influence around the Board table the importance of thinking, not just about who's injured in the weekend, but also thinking about organisation and talent and how you manage that and how we face into some of the challenges as a sport we're facing has been really challenging for me, as a woman, to get that credibility and influence the discussion.

Has it changed since you started your career?

KD: Oh yeah, it has changed but it was really very, very prevalent and very accepted. When we would pay bonuses, our bankers would go and drink pubs dry of Champagne and end up at strip clubs. And you do have to stand up and actually say, 'Well, there are females who work in that environment who find that really uncomfortable, and actually that's not the behaviour that we want our employees to be demonstrating'.

Back then it was really accepted, so I do think it has moved on significantly and I think people are a lot more aware now around their responsibility as an employee and a co-worker, to make sure that they provide their peers and colleagues with a safe working environment. So I do think it's moved on significantly.

Tui Te Hau: I tick a number of the boxes: I'm Māori, I'm a woman, I grew up on the rough side of the tracks, I'm a single mum and I've got a high voice. So, there's a few things working there, and have absolutely experienced times when I'm like, 'I think you're judging me.' But also lately I've been thinking more and more about how much I've held myself back and how much a lot of the things are going on in my own mind and I've already made some assumptions on some things about how they're judging me.

So, one of the things I decided growing up on the dark side of the tracks, was I wanted to be the doctor. I wanted to be successful, and so that desire is what's always pushed me forward. Over the last little while, as age creeps upon me, thinking about the issue of shame; how much shame has held me back? I really wanted to share that because I just want to live a joyous life now and go for it. There have absolutely been moments when it's like, 'Actually, that's not right.'

I also have a background in international trade and have experienced that the alcohol levels got to a certain level and I should go now because it's kind of getting a bit weird. I guess what I'd like to bring to the conversation today is also examining what it is within our own minds that's holding us back.

Vanessa Sorenson: I too grew up on the wrong side of the tracks and I think really for me, starting out in tech, it was a man's world. Nine times out of 10, I was the only woman in the room and I think went through a long period of time thinking I had to fit in and that I had to pretend to be something I wasn't. Whether it meant partying until late in the night or putting up with innuendo or comments, most of it was that imposter syndrome that's been loud and clear with me for most of my life, feeling this is the way I do need to be.

I think one of the greatest things that's happened to me really in the last 10 years, is reaching out to more women, because I actually think that women just never support women enough and we seem to actually also compete with each other. I felt when we started linking arms and going, 'Actually, the power of what we can do collectively is really and truly what's going to get us there'. Whether it's talking to each other and being able to be completely open and empathetic with each other, but actually taking on what is primarily seen as what the boys can do.

I have faced an amazing career, always promoted before I felt ready. I have to admit it, when I was promoted to be GM, I asked the CEO 'Are you sure you don't want to go out to market?' These are things that are really, really common and his response was 'We knew you'd say that. You are the right person for the job. Pull your head in and hold it high.'

I still accepted that job knowing I was fundamentally underpaid compared to my male counterparts. So, I think that's where my passion comes from. Yes, I'm a high school dropout. Yes, I grew up in caravan parks. Yes, I didn't go to the right school. And that is why I believe I can make such a difference, because we can, we will, and I did.

Rob Campbell: I can't really provide a story that's the equivalent of those. I've had a very lucky experience bumbling through a variety of roles in life. What I've tried to do as I've had various roles, be it in academia or trade unions or, more recent decades, in business, is to make a deliberate effort to immerse myself in different worlds. To try to keep an open mind to what those worlds are about and what they're doing, and to learn from them. I think one of the hardest things in life for all of us is to break out of patterns that our life establishes.

That's the big challenge. I've been very lucky in my life in many ways, and one of the ways is that I, at several points in my working career, have been challenged by very strong women to stand up and stand beside them in situations where it hasn't necessarily been all that easy for them. That's been one of the great gifts that I've had from those strong women that I've worked with. So, having an opportunity when I can do it, to make some small contribution back is the least I can do.

Rob, tell us about your experience with the New Zealand Trade Unions? And, where your passion for diversity and having that empathy and walking in other people's shoes, has come from?

RC: I, like most things in my life, really fell into the trade union movement. I thought I was going to be an academic; I was an economist and a bit interested in labour history. And, because it was fashionable to be left-wing in those days at university, I fell into the Committee On Vietnam and Anti-Apartheid Movement and those things.

Through that, met some trade unionists and they asked me if I would help them draft a wage claim once and that led to a career for a decade or two in trade union work, and it was very male.

It was even quite shocking, frankly, for a middle-class white guy to go into the trade unions. Working class movement was very heavily dominated by men and by extremely sexist attitudes. So that was quite a surprise to me and quite hard to deal with. While I was working out what my right role was there to do, I came across a woman called Sonja Davies, who I hope you'll read about her. She's got a wonderful book about her life called Bread and Roses.

Sonja Davies was a very early Labour movement person who fought for a thing called a Working Women's Charter that was laughed at when it was first raised in the trade union movement. Sonja incredibly bravely, along with obviously many other women, fought hard for that. I was lucky enough, fortunate enough to be someone working alongside her while she did that. I learnt an enormous amount for it, and I can recall a Federation of Labour Conference in the old Wellington Town Hall, Sonja actually booting me in the arse and saying, 'There's been four women talk to this, it's about time you got up!' and so I did, and we sort of managed to get that through.

Then again, some years later, the Labour Party in the 1980s wasn't the most women-friendly place in the universe either and I happened to wind up on the national executive there alongside Margaret Wilson and Helen Clark. Both of whom had quite strong attitudes on the topic, to say the least, and were intolerant of anyone who was active there to not be very supportive of what was happening in the Labour Party in those days.

Again, two very strong women who were fantastic leadership to me in thinking about how you involved women in organisations that had been previously been very male-dominated. Of course, I left there and found yet another male-dominated world in the business world and Boards. While there are many, very strong women working in that environment, I've got to say I think it's sort of the last bastion. Boards are being incredibly slow in New Zealand to adapt to the need for gender diversity, which I think is a pressing business issue for all of us. It is down to sexism and nothing else.

I spoke this morning at an Institute of Directors breakfast. I don't always spend my life at luxury breakfasts and lunches too much of the time, but I did go down to the Northern Club and I talked a bit there about gender diversity. It wasn't the main topic, but I did talk about it a little bit, and nobody took any objection to what I was saying. But two people came up to me afterwards and said, 'Yeah, very good Rob, it's always very popular at these things but the truth is, you can't find women to do these jobs, can you?'

In some ways, that was quite shocking because the point I had been making was exactly the opposite, and it is untrue. Watch for people who talk about appointment on merit, because it is the big trap that people fall into now. They say, 'Look, yeah, no, absolutely we should have gender diversity, but it has to be merit'. But what they mean by merit is men. What they mean by merit is the characteristics that male directors currently have.

If you challenge them to say what constitutes merit for what a business needs today, you will quickly be able to disaggregate that and show that, in fact, what is being talked about is not merit but privilege.

VS: Everyone knows that the saying is: You see that role that goes up and you go, 'I want that.' The woman goes 'But I've kind of only got 80 percent of all of the things that they're looking for.' A guy goes, 'Oh, I've only got 10 percent, I'm going to be fine'. And this is part of what we've got to change, because that inner critic and confidence is why I believe so many people, or women especially, aren't putting their hand up.

I think for many of us, all of the stereotypes of, don't show emotions at work, don't cry. Or you being that woman that's stamping, getting the fist on the desk, 'Oh yep, she's just like a bloke.' So it's goddam confusing, right? What are you supposed to be? Well, just be yourself. Merit. Go for that role because you truly do believe in yourself.

Lean into people that are actually going to tell you the things that you need to hear, not what you want to hear, and find incredible male mentors like this. People that truly say 'I believe in women and you can do this.' That's what most need, because nine times out of 10 women go, 'You know what? I can't be bothered. I don't want to be involved in that sort of thing, if that's what's going to be the underlying behaviours.' So, find incredible male supporters and mentors. That would be critical.

Kate, I'm interested in where your interest and empathy for diversity came from, and then pathways to get to a Board.

KD: My passion for diversity actually was born out of my time living in London. For those of you who have lived in England and in London, there's quite a class structure and you can identify people in terms of where they've grown up, by their accent. So, they do tend to categorise people by where they come from. And I used to say it's not like that back in New Zealand, everyone can have a go, it's a great country, we don't prejudice against people for their backgrounds. Then I came home and started working here and thought, 'Actually, we do, because it's all white.' So, I became really interested in why Māori and Pasifika in the company I was working for, couldn't find a pathway through from the frontline and from middle management through to senior roles.

I started becoming very interested and engaging with them, and learning a lot culturally around the barriers that workplaces put up for different communities and different cultures. Without even thinking about it, you put bias up in terms of how you select people and the recruitment process you make people go through, because that's not necessarily how it happens in other cultures. Other cultures, particularly Pasifika, your church will ask you to be a leader and they will engage you, and it's a very different process. So, I became very interested in the Māori and Pasifika.

At the same time in the same workplace, I became very good friends with someone I worked with who's gay. Through coming into this community with his partner and understanding and talking to them about the prejudice and the bias that they experience from a very young age in their life, I just became very passionate about trying to help that community and be a very strong advocate for them. To make sure that the organisations that I worked for supported those communities.

As a female, I am a strong advocate. I have three children, I want my daughter and I want my sons to look and say, 'It's great to have a career and have a family and do both.' So, I'm a deep equalitarian at heart and I'm quite a socialist in that respect. I feel very passionately that for Aotearoa New Zealand we must embrace diversity because we need to do that to win on the global stage.

One of the things that I find interesting when I look at Boards is the selection criteria that they apply to choose Board members. Often in my experience looking at Boards, they're looking for accountants and lawyers and CEOs. They're not looking for marketers, they're not looking for HR people, and those are the professions that women predominantly fall in. I would hazard a guess that if we went across the NZX50 and asked all the CEOs what the top three things they're worried about, people would be one of them. Yet, as an HR professional, I look across the boards and I don't see HR represented in many boards at all. So I think for me, it's around how Boards think about opening, what skill they're looking for because I think they are probably over-dominated towards business skills.

The other thing that I think is a glaring gap is age. Because one of the things in the banking sector that we're looking at is this most amazing rapid digitalisation of everything; workplaces, customer preferences, and if we don't get young people who think like that and act like that onto our Boards and helping us make decisions, we're going to get left behind. What I worry about is that the age gaps and the thinking across the age gaps is just becoming more and more extreme. The biggest bank actually in America is Amazon Pay. They don't have a branch, they don't have a retail network, they don't even have a banking office; they do it all online and they're now the biggest bank.

If you look at some of the companies, the start-ups that are coming through Silicon Valley, average age is 27. So, they're thinking about business in a very different way and they have the capability to scale and come into to countries like ours so easily. That would be the other thing I think if I were on a Board I'd be looking at.

In terms of getting into boards, the Ministry for Women's Affairs has a really good website and they have a survey you can complete where you put your skills in, and it will help you identify the best way to get onto a Board. Normally not for profits are a really good way to get in, but I also think if you really want to be on a Board, the best thing you can do is try and find a male sponsor who's on a Board who can help sponsor you and help you get the profile you need to get on. Because it's often sometimes having those connections and making those connections work for you. So, don't be shy in asking someone to help you out.

I love that point that Kate's made about looking for diversity on Boards with different skill sets, different age, different gender, etc. But do shareholders, do owners, demand diversity on Boards?

RC: I think Kate's exactly right. I agree with what she says. There are investors who push for diversity on Boards just as they push for sustainability programmes on Boards, with probably the most honourable exception being the New Zealand Superfund and Sam Stubb's Simplicity. New Zealand funds tend not to be nearly as active in that as some of the big funds are from overseas. I'm a big of a cynic about this. Whether the enthusiasm of some of the big investment funds in the world for diversity and sustainability sustains a decent downturn, I'm not quite so sure. I think that view could well change, and I think that the big investment funds are possibly fair-weather friends on some of this stuff, but at the moment they will certainly do that.

Boards are largely self-selective and there's a very strong self-protection mechanism going on to appoint people like us to the Board.

So then there's no diversity of thought, right?

RC: No. In fact, I think most Boards, unless they're pushed quite hard, and no matter what they say, actually place a premium on uniformity of thought rather than diversity of thought still. There are some exceptions, but typically it needs someone to lead and push quite hard to make the change. Kate's identified the need for more people with HR background, with digital skills, and frankly just younger people, to say nothing of cultural diversity to be represented on Boards.

You can approach this from either end, and I think you reach the same conclusion. Some people approach it from a social justice point of view, and I think there's a lot to commend that point of view. But there's an equal view that simply says, if you're going to survive as a business in an environment which is diverse, where people are diverse, then you are going to have to be diverse or you won't be there either.

I think, to me, whether you start from the business end or the social justice end, it doesn't matter, you end up with the same position, but it does need individuals to take the lead. It is not by mistake that New Zealand Boards are moving very slowly to achieve gender diversity. It is a deliberate policy adopted by the men on the Boards right now, because they can change it immediately. It's only last year I think that the Minister for Women's Affairs made the observation that some old white men were going to have to get off Boards to achieve gender diversity, and she got held down. It was an observation that is simply correct as a matter of arithmetic: if you can't get people like me shifting, then you can't achieve the gender diversity that we need.

We need to have much greater turnover on Boards. We need to get rid of the idea that these things are sinecures that you achieve at the end of your career. We need to recognise that the value of a director is what they can do prospectively, not what they may have done retrospectively. And when you start to think about your directors that way, I think you'll develop a different skill set and you'll develop a different group of people coming through. But we've got to deliberately take it on because at the moment we're just replicating ourselves.

TT: I'm at the beginning stages of my governance career, and I've just recently joined a board, which is the Mary Potter Hospice in Wellington. It's a not-for-profit and we provide palliative care for people approaching end of life. A friend shoulder-tapped me to put my hand up for it and I said, 'Oh look, I think it will just be really sad.' And she said, 'Actually Tui, it's a wonderful joyous celebration of life.' And what I realised from that was that it was really important that I had a purpose and a mission for being part of that Board. So many people had applied and, when I was getting ready in the morning to go off to the interview I thought, 'What am I bringing?' Because actually, I felt like I had 50% of the skills. I wasn't quite there, but I thought, 'I can resonate with the difference that this makes to people' and I found it really important to have that sense that actually I care about what this organisation does and I really want to support it. What I found, and I'm sure the others have too, is being on a board is actually quite hard and in this case I don't get paid and there's actually a lot of work. So I have to generate that why, why am I committing myself? It's actually because this is really important work and it matters to me. Then, as a consequence of that, not only do I get to help out and I get to gain new skills which might help me move on later.

What have you seen in your workplaces, in your own lives, by welcoming people from all walks of life into different aspects of your workplace?

KD: Well, was anyone here at the TupuToa Dinner last night? So, three years ago a group of us corporates and global women got together and decided that we need to create an organisation that's a pathway for young Māori and Pasifika into corporates, because corporate environments are really not welcoming to this community.
We had 150 undergraduate Māori and Pasifika last night here celebrating their graduation, who are all working in corporates in New Zealand, which is an amazing achievement. This is our third year. So, we have a powhiri when we welcome our graduates with TupuToa. We take half a day to really celebrate inclusion and celebrate welcoming people spiritually into our organisation, to the point where that's actually going to become part of our onboarding. We have a Māori Business Unit and we're going to be making that a deep part of how we welcome people, because we feel that's really special. As the Bank of Aotearoa, we want people to come in and really feel that connection.

We're thinking a lot more about that when people come in, because I think your first day at work signals the approach your organisation has to diversity and inclusion. We are building a new induction programme and one of our modules, when you learn about the BNZ and who we are and all that stuff on the first day, is going to be about bringing your whole self to work and how we want people to embrace flexibility. We want people to talk about their culture, what they want to help them be successful.

I think thinking is changing in terms of organisations. I'm sure there are other organisations who do that, but I think often we get it so wrong because people turn up on day one and you actually don't take that time to welcome that person in a really engaging way. It's sort of get to work, you don't have devices, or you don't have stuff set up, and it's just this flurry of panic for a week trying to make that person productive. At the end of the week, they sit there and think, 'Well, that wasn't much fun.' So, we've got a long way to go but we're starting to think a lot more about that.

VS: I'd love to add as well. When I first joined Microsoft, I heard of this pillar that they'd set up called Māori and Pasifika. One of the senior leaders had left and so they said, 'Right, who would like to be part of this?' And I absolutely put my hand up. Because one of the things I noticed when I came into Microsoft, the amazing amount of women, that was phenomenal. But I said, 'Wow, you've got this pillar, where are all the Māori and Pasifika people?' What I heard back was, 'Well, they didn't really interview that well'. I was like, 'Oh, okay. Well, tell me a bit about that?' 'Well, we got a few in and we asked them questions, and they just didn't look that into it. They sort of looked down and they weren't really engaging.' I was like, 'Wow, maybe you need to go to their whānau.'

I went and spent quite a bit of time with Ngati Whatua in Oraeki, and we've got an amazing partnership with them. To really understand what their culture is, how have they actually been brought up, how do they interview? And it's been phenomenal. We're also partnering with TupuToa and we've just bought in our first Māori interns.

We've got the most incredible young lady called Venus, who's joined us. And you know when you get to my age and you go, 'If only I could talk to my 22 year old self.' Well, I had that opportunity yesterday and I sat there with Venus and I said, 'Venus, what is this like for you?' And she said, 'Actually Vanessa, it's pretty scary coming into this tech company. I never in my wildest dreams when I grew up in Gisborne and left my whānau and came to Auckland, that I would ever be in an office like this.' But she said, 'It is so welcoming. There was a powhiri for me, there was a welcome. Everybody has embraced me. All of the senior leaders keep coming up and asking, how am I doing?' How many of us had that 20-odd years ago?

I do believe it takes change one person at a time. Certainly at Microsoft we have an incredible CEO, Satya Nadella, who came up with this global phrase that he wants Microsoft to empower every person and every organisation on the planet to achieve more. And a lot of people looked at him and said, 'Well, you're a bit strange. It's not like we're going to leave this Earth. What do you mean, on this planet?' And he said, 'Well, I was a kid who grew up in India and my world wasn't like what this world looks like, and we have to walk in the shoes of others.' So, when an organisation at the top down really believes in change, really believes in diverse and empathic thought, it filters down.

Satya Nadella came to New Zealand and Ngati Whatua did a huge welcome for him. In fact, there's a photo of Te Aroha and Satya doing a hongi in Satya's book called Hit Refresh, New Zealand's on the World Stage. But this is so important. This is not only diversity of thought and what we can achieve together, it is phenomenal what these young people are bringing. This Venus, she's a professional drummer, she's a leader because she's been part of a kapa haka group. And she sits there and goes, 'Wow, I'm working for Microsoft.' So yeah, it's phenomenal.

I'm interested to know, Kate, how you juggle? Because you're on a number of Boards, you've got a fulltime job, you've got three children, and here you are.

KD: Yeah, we were just talking about it before. It's incredibly difficult. I think you live a life of compromise. I personally always feel that I'm compromising home, work, trying to juggle it all. It is very, very difficult. I am happy with it? Oh, I live with it. No, not really, but I love working. I could never imagine not working. I love being a mum.
I think you learn to live with it, and you learn to live with what's really important. I'm quite disciplined around knowing what's really important for me and the time with the kids. So I'm really good at blocking time out of the diary and I'm very open in saying I'm off to the school sports thing, I'm off to this, I'm out for the day, I'm going to pick the kids up.

So, you're role modelling that then, to others in the office.

KD: Yep, I put it in my diary so everyone in my team can see where I'm at. I have an open diary policy and I put in 'going to pick the kids up from school', going to this, going to that. So I'm very, very open and overt and very proud to go and support my children when they do their things. I've just stepped down actually, from the Board of TupuToa, and next year I will have done my eight years with Auckland Rugby and I will have done three years with the Blues. Then, I think I'll really step back in and revisit, because I tend to say yes to everything. And I think the busy people always yes, right?

So, I'm disciplined on the diary with the kids' stuff. My New Year's resolution is that there are two nights every week this year where I am going to turn my phone off when I get home and I am not going to turn it on until I go to bed, and so far I'm 100% on that. So, I need to get better but I find it hard because I'm just one of those people who always says yes. But, I don't know, I like being busy.

Rob, I'm interested to hear from you how we bring more men into this conversation. How we, present company excluded, how does a regular Kiwi male at the top of his game and as a CEO or the Chair of the Board, view diversity?

RC: We actually have a group of Chief Executives and senior managers coming through in our businesses now who are different. We do have many men coming through into senior leadership positions in business that do genuinely believe in the virtues of diversity and of flexibility. They're battered a bit, but at the most senior level I think we've actually got a pretty progressive group of Chief Executives in New Zealand businesses at the moment. I think the two bigger problems are at the Board level and at middle management level, where there are still many men who are scrapping to maintain privilege against change.

I think at that level, getting conversations going that are constructive, is much more difficult. These are men who are still living in the old world and may be in the last 10 or 15 years of their working career, and don't see any benefit to them from change possibly because there isn't any. That is the most difficult part of the conversation I think.

Do you think that will naturally change though, as the years go by? Do you think the generation that's coming up behind is going to naturally improve the situation?

RC: I hope so. I think the generation of young men and women that I see in business and indeed just coming out of our schools now, is qualitatively far better than my generation and possibly even the generation after me. I think we're producing really fine, well-educated young people, and we are not providing the environments at work in which they can prosper. I think the issues businesses like to talk about, the schools are not producing the right sort of people; I think businesses are not producing the right sort of jobs for the people that are being produced from our schools, who are in fact, I think, exceptional by in large.

Obviously there are some ratbags and some underachievers for all sorts of reasons, but as a generalisation I do think it's improving. My two adult sons are far better people than I ever was and are part of and inhabit an absolutely different world. But, as I say, the hard conversations are at the Board table and I think in middle management.
KD: It's the arm extension generation. I always say to the kids, where's your arm extension because everything is done by the phone.

VS: But part of this is, whether it's diversity or not, the next generation want to work differently. They don't potentially have that job for 10 years, in fact, they may have four jobs. They're always on. They don't get it, I found it recently. Back in my day, we had a conversation, 'Well, look at those kids that are getting all the pollution out of the waterways.' Well, they did all of that on their devices sitting in a room together. There are different ways to collaborate now and I think technology has caught up, and I think actually businesses have got to get with the programme.

Gone are the days where you're sitting at your desk, eight till five that you're being productive. This has got to be about outcomes, and I think we as leaders have got to embrace that. I still see in the enterprise world that the Chief Executive sits there and 'is everyone still here?' Because one of the biggest things that surprised me coming to Microsoft, I remember school holidays walking in and there were like two people in the office. I was like 'Where is everyone?' 'Well, they are genuinely working from home. They are parents, we trust them, they're doing output, and they've got the technology'.

Truly for me, we are a global organisation when sometimes we've got to be on conference calls with the US at nine o'clock. That actually means that you should go and drop your children off, which is what I do, or you must go to that school event. Because none of us want to wake up one day and go 'Great career, but, man, we just weren't there for our family'. So, all of us in business owe it to our people. The next generation are demanding it and technology is there to back it up. It's real.

So, we've got women here that are probably going to go into their older male European boss on Monday morning and say, 'Hey, I was at this diversity conference on Friday and they've said that we should ask for flexibility,' What do these women say to those bosses?

RC: Yeah, look it's hard to convince someone of something when their livelihood depends upon them not believing it. That's a responsibility for senior business leadership, to enable them to break free from some of those jobs. There's a lot of fine talk at Board tables and on panels that's not necessarily reflected when you get to the branch management of a particular organisation. I'm very aware of it and one of the things that we're not good at in New Zealand is having honest conversations anyway.

I noticed it at the Board table, that we're not actually very honest with one another about our qualities and our sometimes lack of qualities. We're not very honest when someone's past their use by date. We're quite happy to do that for a manager we've never met or 50 workers that we've never seen, but we're not good at telling Frank across the table that it might be time to move on.

I think that's replicated in a lot of New Zealand workforces, that it's part of New Zealand's, certainly Pakeha culture, that we're not able to be very honest with one another. I read a very good book last year called Radical Candor [by Kim Scott] and it's about being open and being strong without making people feel bad. And I think that's one of the most important skills that I talk to my managers about now, to develop that skill about being open and exchanging views without people needing to feel threatened. My generation doesn't have any capability to do that, apart from a very few exceptions.

It's very fashionable to have diversity programmes in businesses now, but how do you go beyond just that diversity tick?

RC: Most of that comes down to the way that we structure and think about our jobs. We structure and think about our jobs still largely in an industrial framework and really don't look at that whole human being that's been talked about and what might be achieved by that person and by other people working with them. We tend to have these blocks of jobs that people have to try and fit into.

I believe that just as important as diversity programmes, is to work hard on restructuring work. If I can give you a quick example of that, in Summerset Retirement Homes we have what we call a shortage of nurses who are prepared to work in geriatric care. There actually isn't a shortage; there's a shortage of nurses who are available to work in the shift work which is derived from an industrial form of organisation. We're running care centres like 19th century cotton factories, and there are all these nurses who are fully trained who would like flexible work patterns, who would come and care. The care can be provided to our people in slots that don't fit the industrial shift work organisation, but changing those work structures is very hard work and we've got to find the way to make the jobs fit the people, rather than the people fit the jobs.

KD: I'm a little bit of a cynic in terms of diversity programmes. I've come very 360 degree in my thinking over the recent years because I've been very interested in this as a topic for the past eight or nine years. I've seen a huge amount of corporate investment go into organisations that run diversity programmes, and yet we still only have one female CEO in the NZX. We still have less than 20% female directors. When you start looking at Māori and Pasifika or the LGBTI community, well that's even worse.

I actually have come to the view that it's strongly about driving organisational culture and it's creating a culture within an organisation where everyone can be successful and bring their best to work no matter what that is. Because I think you can invest a lot of money in saying to people 'We're going to put you on a leadership programme', but then they come back into the workplace and the culture rejects them, the organisation rejects them and says, 'No, we don't want change.'

I'm just starting to think about that now and we're just going through a process of resetting our culture, but I think it has to be led by the communities. You have to empower those communities to put policies and to put practices in place within a culture that's going to help them be successful and delegate that. And say, 'Well, you need to own this as this community and we'll support you, but you need to create the ground swell within the culture'.

Then I think work practices, work structure, how you structure work, how you structure work in an environment and how we sit at desks, everything, is going to have to change to make workplaces a really very different and welcoming place. And the one thing I would say, which I think is the biggest opportunity for all of us, is disability. 20% of people in New Zealand have a registered disability and they have the highest rate of unemployment in the country, so that is another community that really is quite ostracised.

VS: I just love that, Kate, because we've just partnered with an organisation called Be Accessible. This is an incredible New Zealand-based organisation where we've made a commitment with the government and Microsoft and other enterprise organisations, to place 30 people within enterprise businesses that have different accessibility needs. I encourage all of you to go on their website. There is so much untapped talent sitting there that we could all be leveraging, but I also encourage you to get them to come in and actually check out how accessible your organisation is. It's not just having the handicapped toilet, it's actually lots of things for lots of people. Mental health has been a huge discussion for everybody as well, please check out Be Accessible. Minnie and her team are just absolutely phenomenal.

TT: In my particular space (entrepreneurship and innovation) diversity is important for ideas. So, if we only limited ourselves to one group of people, that limits the number of ideas that we could be generating. In the particular programmes I've set up, we've always really targeted women and Māori/Pasifika.

Just back to one other question about the flexible workplaces, it is really important for women and managing your life. Personally, and it is a personal decision, I was so happy to leave the chaos at home, and actually being in the workplace. I was more productive at work and could just forget about the dirty house.
Members get access to the full Podcasts of the event
Click Here To Check It Out
You'll also like:
You're seeing this M2woman article with compliments of our channel sponsor. If you enjoyed it why not try our entire library from only $1.99 a month - get instant access right now, every issue of M2woman since June 2017. Get local NZ made content on beauty, health, style, design, technology, entertainment and more right now!
CLICK HERE
for options.