Karen Walker on Toast
Not since Menswear dog have we seen a canine take on the fashion world with such ease. This little King Charles Cavalier Spaniel called Toast has become Karen Walker's first celebrity to represent a campaign as well as wear the latest Summer 2014/2015 collection.
A beautiful redhead with a Cinderella backstory, who better to have as our first celebrity?
"We always love it when celebrities wear our glasses," Walker says, "but it wasn't until we first saw this season's star that we thought there was a celebrity who could actually capture the essence of our brand in a campaign."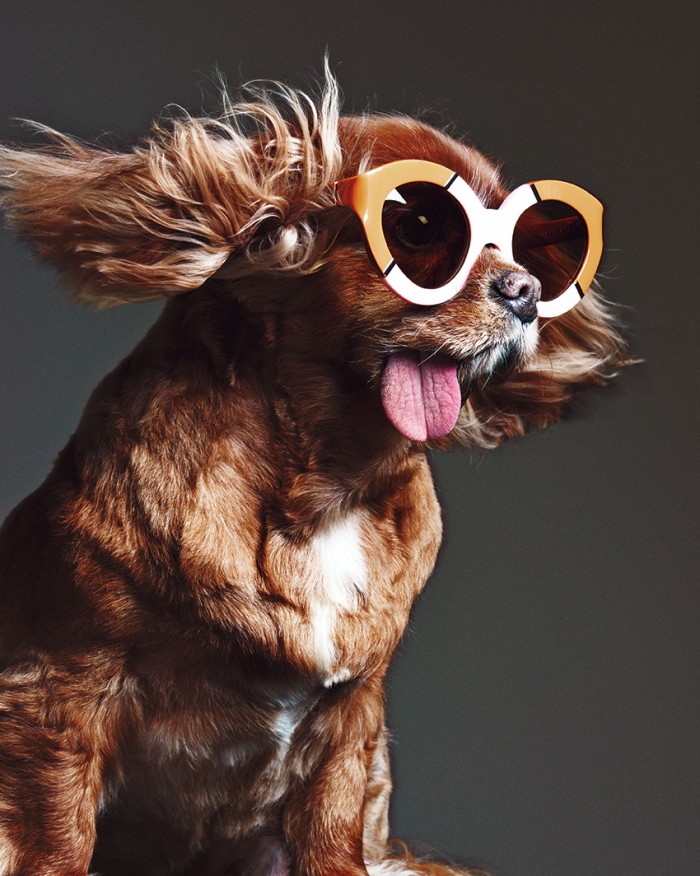 Toast's iconic ever wagging tongue is due to having lost her teeth while she was a puppy before being adopted from Puppymill Rescue by Katie Sturino and comedian Josh Ostrovsky. Toast currently has over 160,000 followers on Instagram after posting herself daily hanging out at pools, in boxes, and wearing Karen Walker.
"We were after a model for this campaign who could fit with our caramel-ly colour palette and also someone whose hair would work with our three wind machines hitting her from every angle to create a slightly 70s vibe. Toast ticked every one of those boxes."
To see more Toast you can check out #ToastMeetsKaren