Complete with his little pout, Saint West made his photographic debut into the world today and Holy Yeezus, that is one cute baby.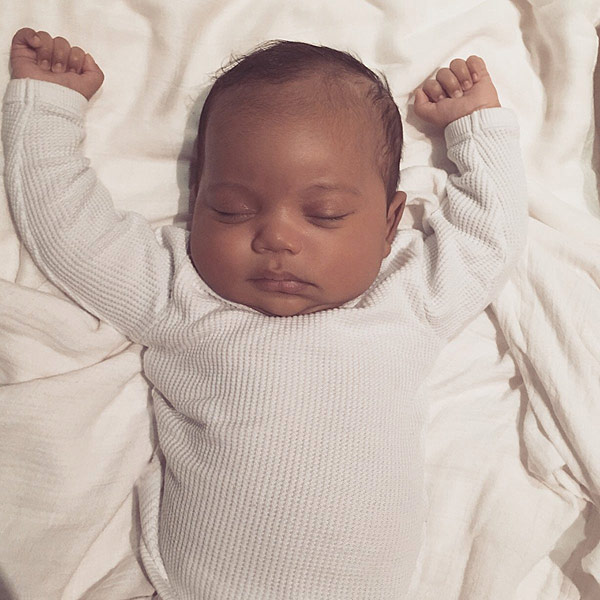 Kim shared the photo of her son on her website in honor of what would have been her father's 72nd birthday.
"Today is my dad's [Robert Kardashian] birthday," she wrote, "I know there's nothing more in the world he would have wanted than to meet his grandchild. So I wanted to share this pic of Saint with you all."
Family photo's just got a wee bit cuter!