Since the birth of La Prairie's first skincare product in 1987, Skin Caviar, there has been a succession of innovative additions using the most rare ingredients in the world; the most iconic being the extracts of glistening black caviar pearls. In celebrating the 30th anniversary of the most luxurious skincare brand in the world as we know it, there was no better way to pay homage to the La Prairie legacy than with the release of yet another potent and incredibly luxurious formula to help time stand still.
The latest newcomer to join the Skin Caviar family is one that draws from the principles of art and design. Volume is used as an artistic element to imbue the harmonious aesthetic of balance, proportion and unity. Likewise, the volume within our facial contours is an essential feature to evoke the beauty of youth. Using an advanced technological process of pressing and centrifugation to extract the caviar's lipids and proteins separately, the formula within the new Skin Caviar Absolute Filler harnesses the nutrients to its full potential, resulting in the most powerful caviar phenomenon to date.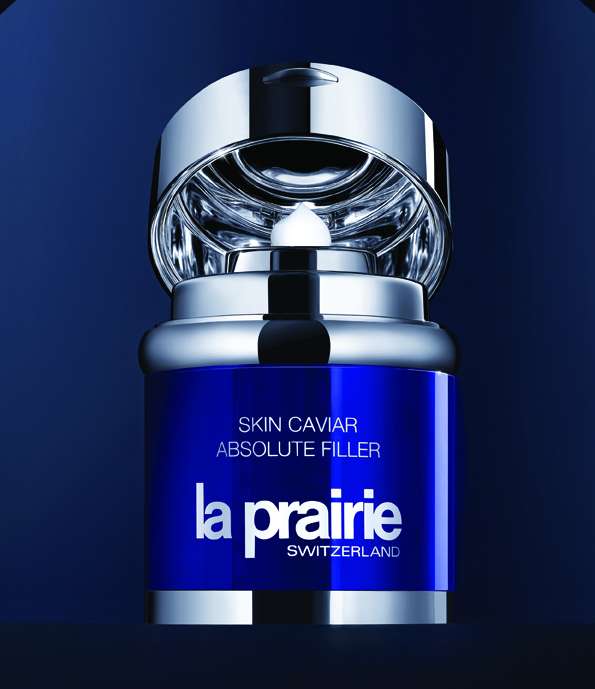 Following the separate extractions of the oil and proteins, these are then re-combined with La Prairie's proprietary retexturizing Tissue Guidance Matrix to promote volume density; and brown algae and peony root extracts to increase firmness, deliver moisture and smooth out the skin's texture. La Prairie's Cellular Complex, of course, remains the building block of the formula (read more about the history of La Prairie here).
The package design is an aspect that can never be overlooked. An airless pump designed to dispense the perfect dosage per press, immaculate precision is a craft distinct to La Prairie. An integrated mirror adorned with architecturally sculptural curves provides the ultimate object of desire for a sophisticated woman's dressing table.
Available September 17th at Face Facts Salon, Remuera, Smith & Caughey's Queen St. and Newmarket, Auckland, David Jones, Lampton Quay, Wellington and Ballantynes, Cashel St. Christchurch.