In The Mood For Moody Interiors
Image from the Atelier Wallpaper Collection by Resene
Despite coming out the other side of Winter, we can't seem to shake the comforts of retreating into a dark, soothing space. Perfect for setting an indulgent and relaxing scene, rich, luxurious textiles in tones of charcoal, petrol blue, blackberry and amber come together for a warm and opulent display.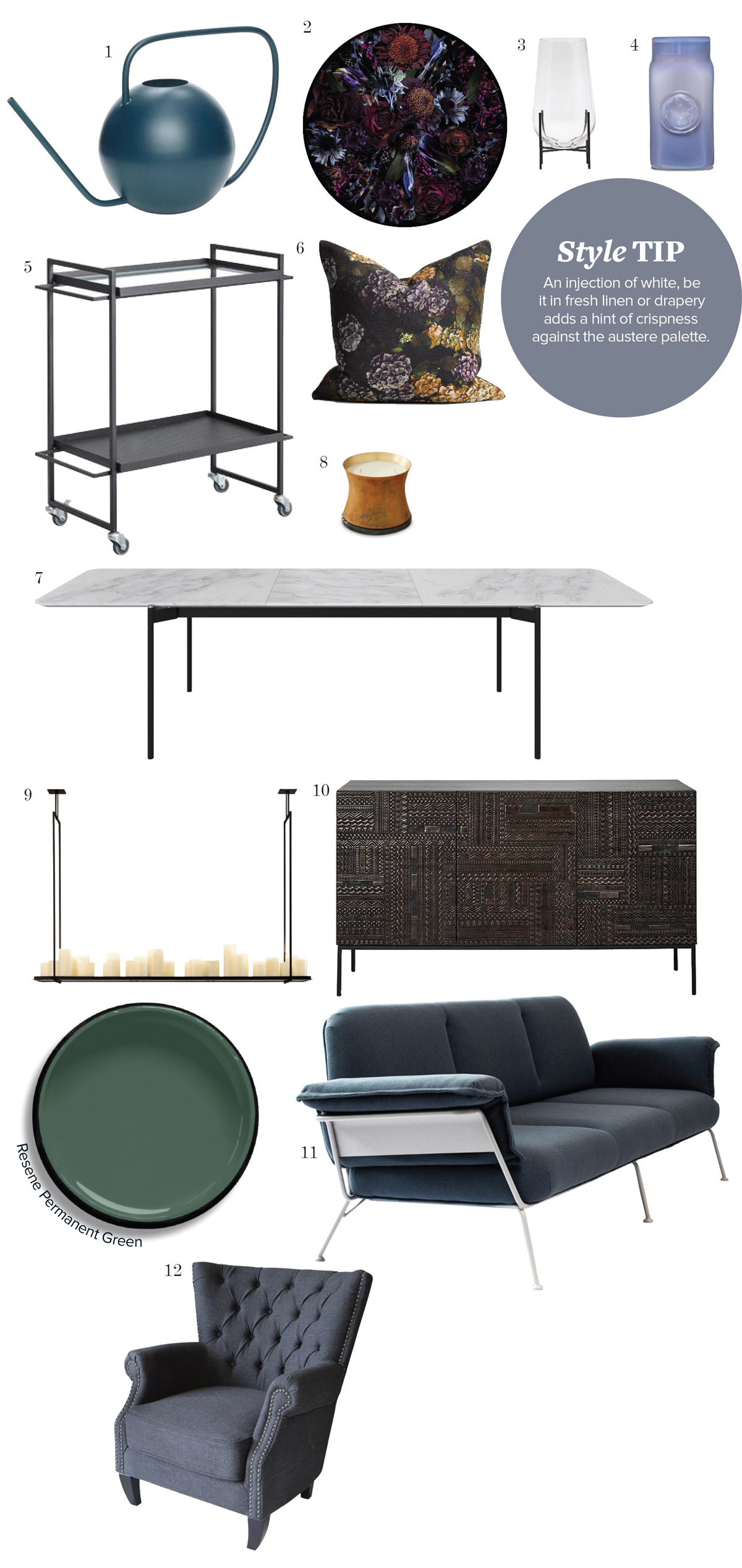 1. Watering Can $82 from Capricho. 2. Rug by Moooi POA from ECC. 3. Vase by Menu $375 from Simon James Concept Store. 4. Candle by Curio Noir $210 from Simon James Concept Store. 5. Trolley $1350 from Bauhaus. 6. Cushion $135 from Thread Design. 7. Dining Table from $4389 from Bo Concept. 8. Candle by Tom Dixon POA from ECC. 9. Pendant by Kevin Reilly POA from ECC. 10. Sideboard $3495 from Nest. 11. Sofa $6596 from Tim Webber Design. 10. Chair $1195 from French Country Collections.
You'll also like:
You're seeing this M2woman article with compliments of our channel sponsor. If you enjoyed it why not try our entire library from only $1.99 a month - get instant access right now, every issue of M2woman since June 2017. Get local NZ made content on beauty, health, style, design, technology, entertainment and more right now!
CLICK HERE
for options.