Making History
Elizabeth McCall is one of the youngest female distillers in the U.S and probably the world. As the Assistant Master Distiller of Woodford Reserve, she has found success in a highly male-dominated world but, of course, her age and gender aren't the only thing to talk about and maybe soon we wouldn't start a magazine article with that point. Woodford Reserve has innovation woven into its DNA and Elizabeth has brought with her a perspective and a talent that is helping the famous bourbon brand drive that creativity.
You are known as the youngest female Assistant Master Distiller of bourbon in the world. Have you felt that age and gender has been a barrier at all?
I am certainly honoured to carry this title, but I honestly have not felt that age and gender has been a barrier for me externally. The support I have felt throughout my career has always been very strong and empowered me to keep breaking barriers. However, my age and gender have been something that I've been challenged with internally; we are always our worst critics.
The way I have overcome the sometimes negative voice in my head is by continuing to learn and say 'yes' to the opportunities that arise. I also remind myself that I have worked hard to get where I am and to be proud of that.
What new perspectives do you feel you have brought?
I feel I have brought a younger perspective to the Woodford Reserve brand. Chris Morris [Master Distiller] and I work very well together, meshing his 40+ years of experience in the industry, with my newer and shorter 10+ years of industry experience.
My passion is to make bourbon approachable to everyone, just by being a woman, I think I add a level of approachability, especially for our female consumers.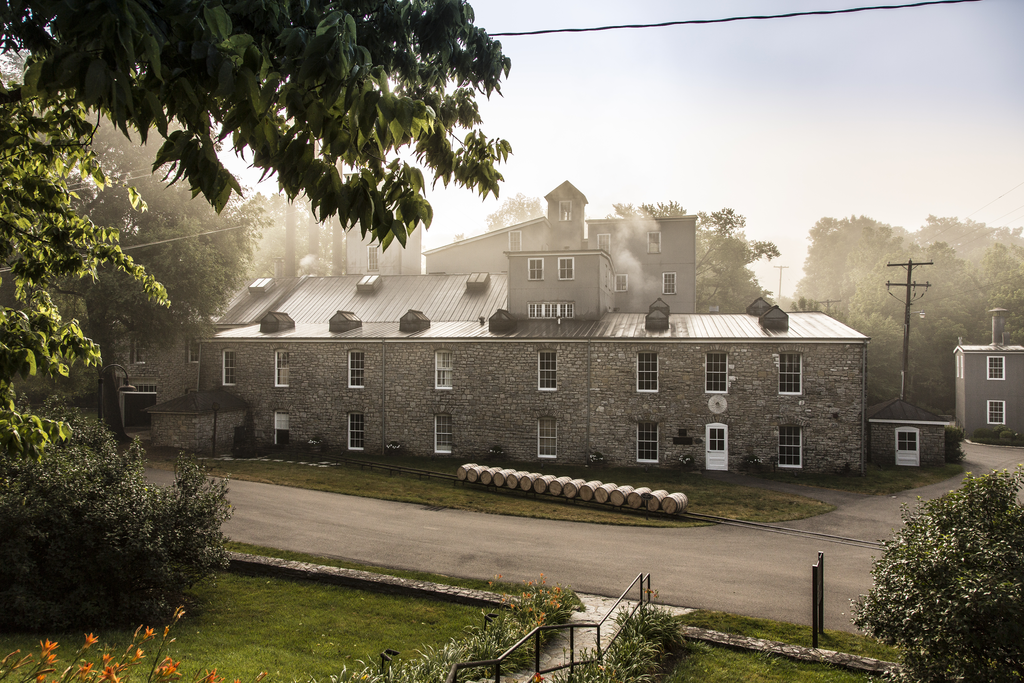 The Role of Assistant Master Distiller is a multifaceted one. From innovation and conception, to getting your hands dirty in the distillery, to brand ambassadorship. Is there a particular area you feel most at home?
What I love most about my role as Assistant Master Distiller is the fact that it is a multifaceted one. Everyday is different and it keeps me on my toes. That being said, I definitely feel the most relaxed and at home when I'm getting my hands dirty in the day to day grind at our production facility.
I love connecting with my production team members, tackling quality challenges, and discussing how to improve our production processes and quality systems.
Can you take us through a day in the life for you at work and outside of work?
A day in the life of Elizabeth McCall is an ever changing one, I live by my calendar! The most routine part of my day is the morning. I'm an early riser. I tend to wake up no later than 6am, feed the dogs, and take them on a walk around the neighbourhood. Then I get a workout in at home, I've got free weights and an elliptical in our basement.
Depending on the day, I'll either head to the distillery to meet with the production team and/or a host VIP group. If I am heading to our company's main campus, it is usually for meetings with the brand team and some of our Research & Development team members to discuss innovation projects.
When traveling, I will visit different markets hosting consumer and trade events, spreading the Woodford Reserve story, and taking people on our numerous expressions. After work, I'll usually head out to the barn to visit my horse and then head home for dinner with my husband and our two dogs. I'm a homebody, so I look forward to getting home to be with my family.
You started at Brown-Forman in the sensory department. How much does that early experience and the understanding of the psychology of the details like smell, colour and aroma influence your role now?
My early experience with our parent company, Brown-Forman, is what laid the foundation for where I am now. Everything I am doing today has been built off of what I learned in the sensory lab within the Research and Development group. I utilise my knowledge of sensory methodology, spotting defects in whiskey and quality descriptive analysis daily in my role as Assistant Master Distiller.
I would not be as effective and confident in my ability to maintain the quality of our Woodford Reserve whiskies, innovate for future expressions, and educate our consumers without my extensive sensory experience.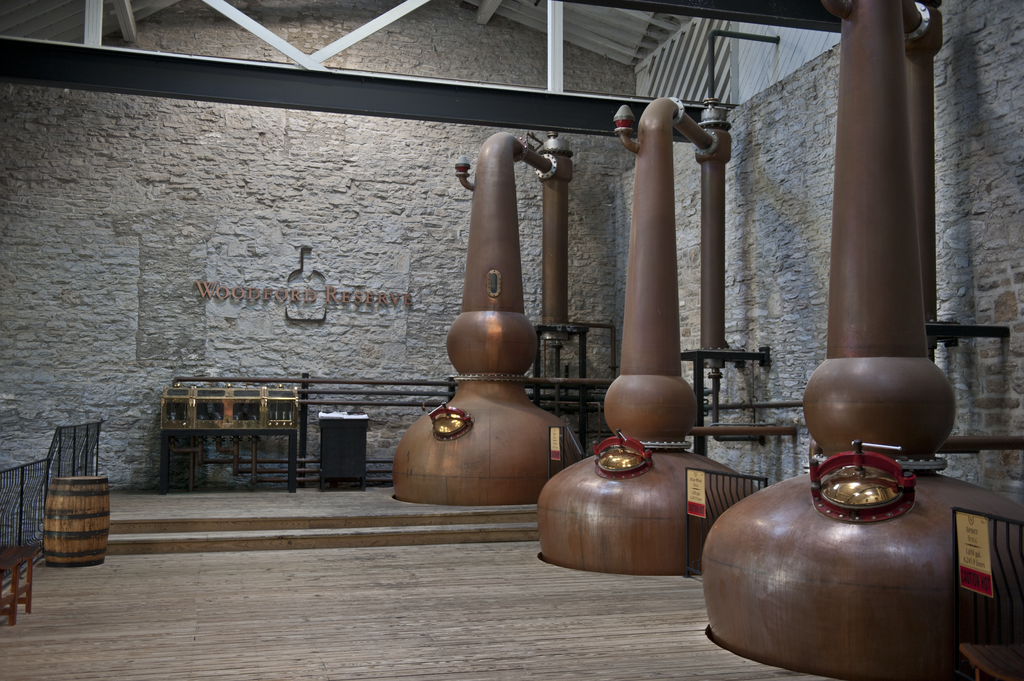 Your palate must have developed over the years. How has that changed not only your enjoyment of good bourbon, but also food?
I nose and mindfully taste all of my food! I don't even realise that I'm doing it sometimes, it's just a natural way to eat.
I describe the food and drink that I'm eating on a regular basis, I'll share my thoughts with whomever I'm with at the time. The response is usually "that's why you have your job, because it just tastes good to me". My palate has gotten better over the years, practice makes perfect.
If you take the time to really think about the aroma and flavour of the foods you consume, you would be full of descriptors too!
Woodford Reserve is so connected to the place where it is produced and yet is enjoyed all over the world. At the same time, you have travelled all over the world. What is it about the Kentucky sensibility that resonates the world over?
I think it is the approachability of Kentucky; we are friendly and make everyone feel welcome. This resonates in Woodford Reserve – it is approachable and welcoming. The complex yet balanced flavour profile of Woodford Reserve Bourbon makes it a whiskey that people can enjoy anytime and in any way they like.
It is enjoyable neat, on the rocks, in a classic cocktail, or in a simple highball. One of my favorite ways to drink Woodford on a hot day is with lemonade or "lemon squash".
What's the best piece of advice you've been given?
"Don't give up. Don't ever give up." – Jimmy Valvano, told to me by my dad.
You'll also like:
You're seeing this M2woman article with compliments of our channel sponsor. If you enjoyed it why not try our entire library from only $1.99 a month - get instant access right now, every issue of M2woman since June 2017. Get local NZ made content on beauty, health, style, design, technology, entertainment and more right now!
CLICK HERE
for options.