The Huawei Mate 20 Pro: Friends with Benefits
I'm one of those people who isn't too good with change. When I'm home, I like to order the exact same takeaway at my favourite restaurant, walk the identical route to my car and I have almost every colour of my favourite jumpers and running tights. I mean, if it's good, and I really like it, what do I need to change it for? I don't want to invite disappointment. But recently, after a lot of living the same year repeatedly and not changing, I realised I needed to shed away whatever wasn't adding to my life anymore, to welcome things that would and share more of what I found best.
Now it doesn't mean I have never been spontaneous – I am that too. But when things have etched a bit of time in my life, I find it super hard to let go. Call it loyalty, call it laziness, I'm one to stick to the same brand for a lifetime if it does me no wrong. When my phone broke two years ago and I lost years of precious photos, I made a conscious decision to switch to Huawei because of all their bells and whistles, but most importantly, their reliability. If there's one thing I prioritise more than anything in technology and life these days, it's definitely reliability.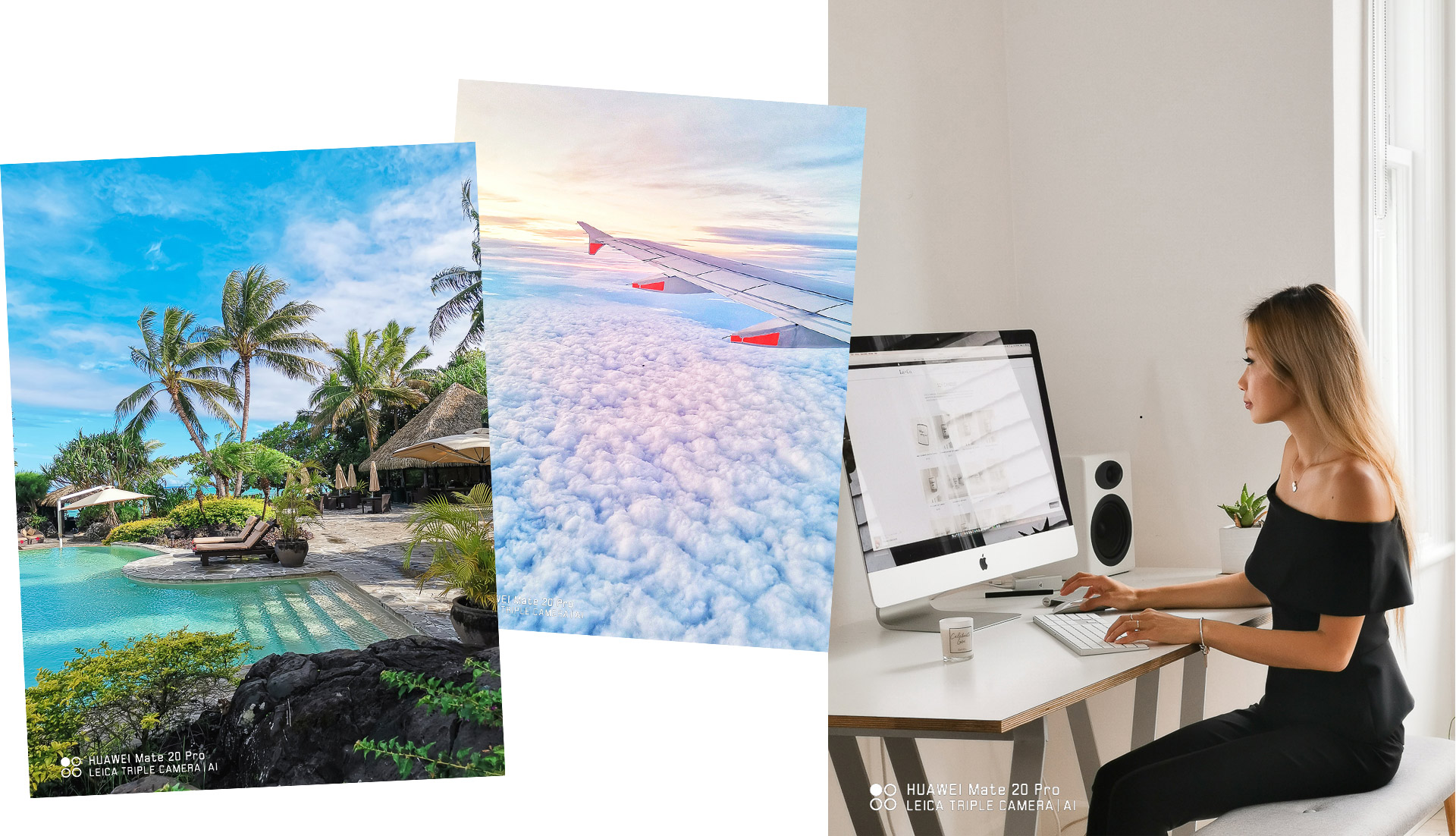 I started using the Huawei Mate 20 Pro three weeks ago and despite all my concrete habits, it seamlessly hopped in and kept my busy life together. This model is from my favourite series of them all – the Mate series. To me, the phones from this range shouts big screens, strong performance, incredible battery life and a super-stacked camera. Which is basically all I really need and would always care about.
So, like another fine-tuned habit, I phone cloned all my information from my other Huawei phone over to this one, and hopped out of the country to get back to work as a travel blogger (@thetravelkid.nz, www.thetravelkid.nz). Over the past month I've traveled to Rarotonga, Australia and a bit around New Zealand. And at no point has my battery died. The device always lasts at least a day and a half to two days, which gives me ample time to remember to charge it. Now that is convenient with the heavy usage because no matter where I am, I spend at minimum, a quarter to a third of my day on my phone. Soon I'll be heading to Taiwan to spend a week with some indigenous tribes in their villages, which will be quite the opportunity to test out the battery life. If for some reason I manage to find a power plug in the forest, it's crazy to think that this phone will reach 70% charge in 30 minutes and my life would be back online.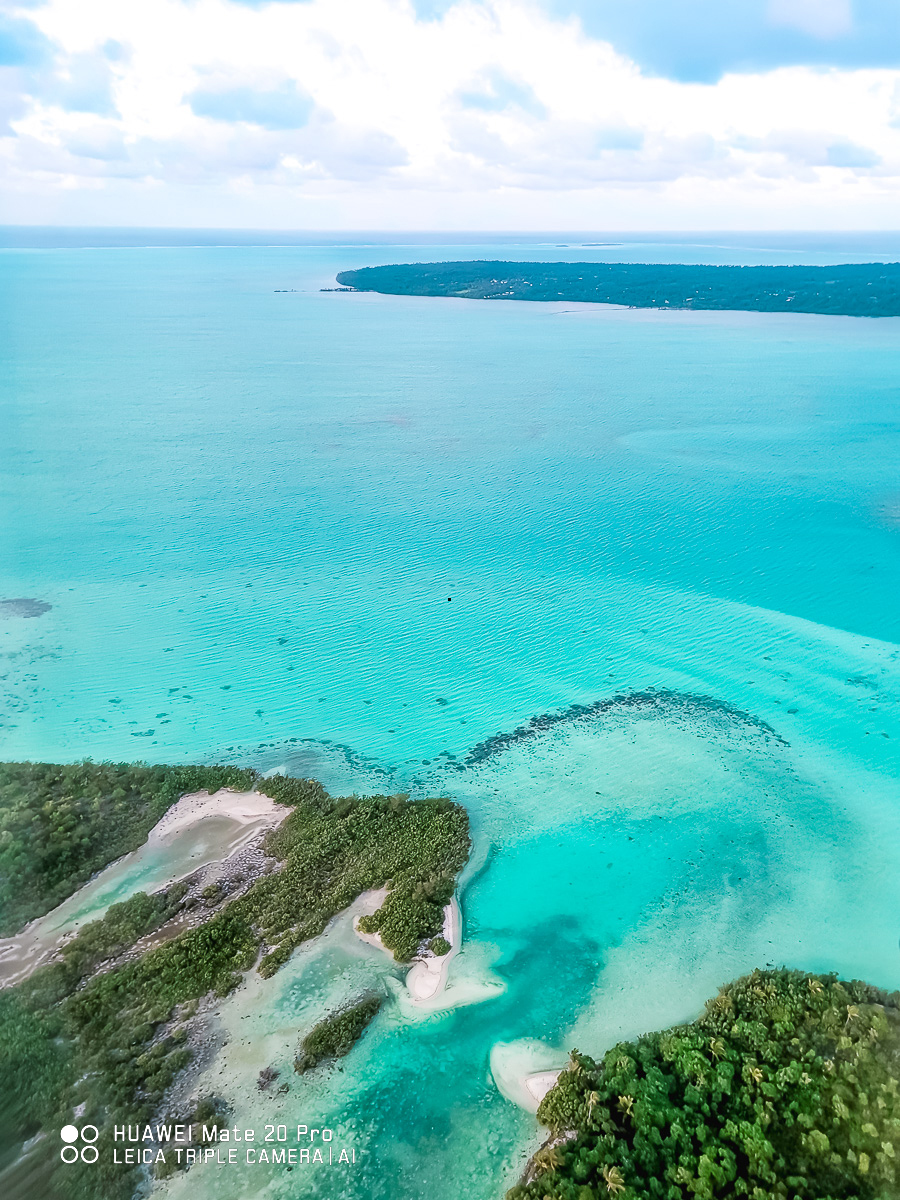 To me, my phone is basically another camera too. Huawei's triple Leica camera returned for the Mate 20 Pro, and this time with an extra feature which is now my favourite – the ultra-wide angle lens. It means I can continue the same aesthetic I've always had for my Instagram without whipping out my actual camera, and with the other new feature which is the 4D predictive focus, I know I'm absolutely covered as it snaps images before and after you press the shutter to find the best image. On top of that, it continues to be the only phone on the market which can shoot RAW, meaning I'd get the best quality image a camera lens could ever get for you and I could effortlessly blow the photo up and place it onto a billboard, if I ever felt like it.
This phone is truly something which I've found to be useful and is exceptionally good value for money. It adds to my life by keeping up with my lifestyle, thanks to its 7nm Kirin 980 chipset meaning faster speed and processor for my everyday use. It also never feels too big in my little hands and is easy to grip even with the 6.39-inch display. And on top of the latest tech, which makes me feel extra savvy, they threw in an in-display fingerprint sensor, 3D face recognition, wireless charging and even the ability to wirelessly charge other devices this time round too. Which is nice, as anything which makes life cooler is certainly a go for me.

The choice of a phone is important, and I feel that this device is aptly named because just like a 'mate,' it hasn't and won't let me down. At a time where work has now consumed a lot of my life, I need something I can trust time and time again to help me out, and help me out well. I highly recommend.
You'll also like: