When your first big-screen gig is playing shy, quiet Pauline Parker in Peter Jackson's, Heavenly Creatures, you'd be sure that you've hit the big leagues in the acting industry. Widely acclaimed and referenced in universities and high schools, Heavenly Creatures is a cult-classic and brought a Kiwi actress into the spotlight. Now based in Los Angeles, Melanie Lynskey has starred alongside Hollywood's greatest stars – Charlie Sheen in Two and a Half Men (she played stalker-neighbour, Rose) and Elijah Wood in I Don't Feel at Home in This World Again, to name a few.
Currently, Lynskey has been working on the hotly-anticipated new series, Castle Rock now showing on Lighbox. Based on the spooky stories by Stephen King, this series is set to shock and stir audiences.
She sat down with us to talk about acting, her achievements, King himself and her biggest motivations.
Tell us a bit about yourself, where did you grow up and what got you into acting in the first place?
I grew up in New Plymouth and I'd always really loved acting. It was always something that I wanted to do but I was just doing plays at school and local theatre. When I was 15, Fran Walsh who is Peter Jackson's wife and collaborator, came to my high school auditioning girls for a movie. There was an audition process and I got a role in Heavenly Creatures and that was the beginning of my professional acting life.
How was the experience for you as a young actress being on a Peter Jackson movie?
At the time it was incredibly exciting. He, at that time, was mostly known for making horror movies but I knew he was a really great director. He wasn't "Sir Peter Jackson" quite yet but he was definitely somebody who had an amazing body of work. I can't really express how much I learned on that set, I just learned everything I needed to know about screen acting and how to behave on a set. For years I looked back and was so so grateful that that was my first job. It's such a lucky way to begin, I can't believe it.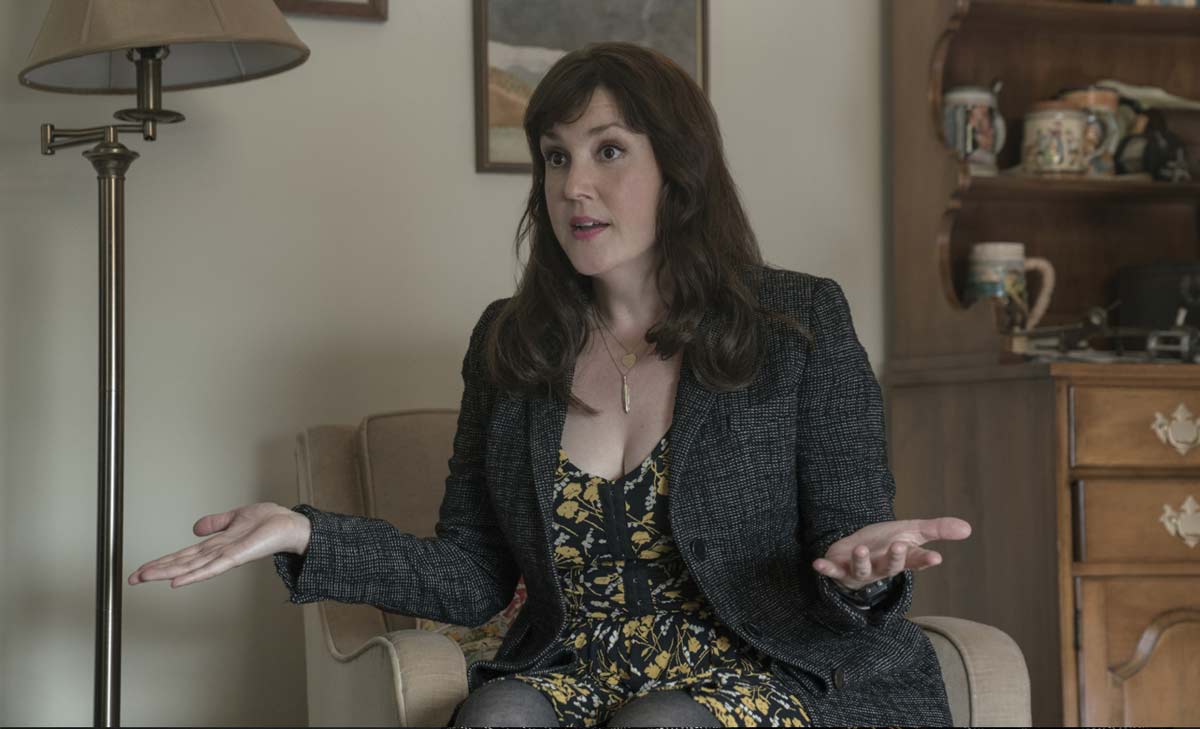 What goals do you want to achieve in acting in the future?
It's such a difficult business. For me, I feel so fortunate to continue to work and to be able to do this for a living. So it seems crazy to me to try to plan for anything. I'm just grateful I get to keep doing this because it's a wonderful job, I'm very lucky.
You're now starring in the new TV series Castle Rock, alongside Sissy Spacek, are you a big Stephen King fan?
Yeah, definitely. I've read a lot of Stephen King books from a very young age, probably too young. So I've been a big fan for many years.
What is your favourite Stephen King book is?
My favourite book is probably Pet Sematary because it is such a creepy, incredible story. For anyone who has gone through some kind of loss, it's your greatest dream to be able to resurrect someone you love, but it's also a very 'be careful what you wish for' scenario because the book gets very very disturbing.
Can you describe your character in Castle Rock?
Molly is a real estate agent, which is a terrible job to have chosen because it's a town that nobody wants to live in anymore. Nobody is buying real estate and she is trying to sell it. She is a very complicated person and she has a lot of secrets and things in her past that she is holding onto. She still has a lot of guilt about different actions that she's taken and ways that she's behaved and so she self-medicates and takes a lot of drugs to dull the noise of other people. She's very sensitive to other people's energies. So there's a lot going on with Molly.
Do you get nervous when you are acting or in audition scenarios?
I do, before auditions I get incredibly nervous. I'm shaky and I'm sweating and all my makeup is running down my face. But then when the acting part starts, I'm fine because the acting part doesn't make me scared. When I'm in the middle of acting, I lose my nerves which I'm really grateful for.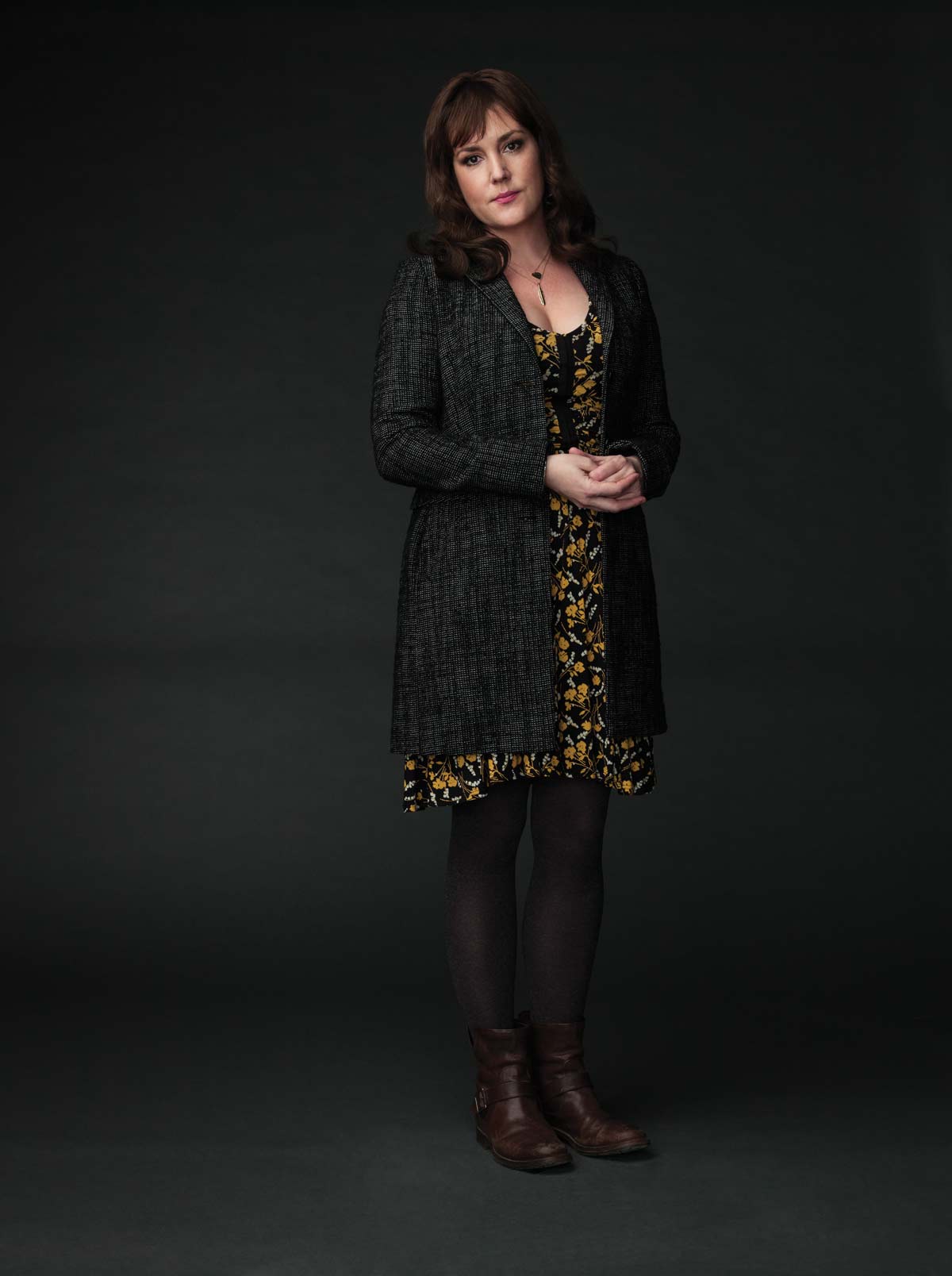 How do you balance normal life with work?
I've recently gotten a lot better at trying to find a balance. For a long time, I was just so grateful to be working and so I didn't feel like I could pass on work if it was offered to me. So I would just go from one job to the other and that was wonderful and I do feel very lucky that I was getting to work. Last year, I was away from my fiance for almost the entire year, we would see each other here and there for a day but it was too hard so we both decided we would be better about trying to take time off at the same time. So for the first half of the year, we mostly have been home together and that's been nice.
Is there existing or non-existing roles that you would love to play?
Sometimes I'll see something on television and think that's it's an amazing part but I have to read it for myself before I know if it's right for me. There are definitely lots of actors and directors that I want to work with.
What actors would you like to work with?
I love the British actor Olivia Coleman. I love her in Broadchurch, I'd watch her in anything. She's also somebody who can do drama and comedy, she's so amazing. There's also the actress Regina Hall. She was in Girls Trip and she was so great in that. So she is somebody I'm dying to work with. There's so many people, I could just go on for hours.
What is your biggest motivation?
Doing work that I feel proud of, doing work that I feel personally connected to. I always hope that people can watch something that I've done and feel some kind of resonance or feel like it reminds them of something that feels true to an experience they've had or something that they've felt. If ever I get that kind of feedback, if people have seen something of their own lives in something that I've done, it's always been very meaningful to me.