Model Citizen
As one of New Zealand's top models, Ngahuia Williams has graced the pages of some of the world's most impressive shoots and over the last seven years, with her agency N Model Management, Ngahuia has been sharing the limelight by guiding many young New Zealand models through the industry. Ngahuia talks to us about creating her own rules, mentoring new talent and running a business on the go with the help of her Samsung Note9.
Is there a standard day?
I wish there was. Sometimes if I'm lucky enough to have a whole week in the office, then I can do a 9 to 5, but in that timeframe it's never the same. We manage people and when you manage people, everybody's calendar's different. Everybody's schedule is different, which means the hours are different too.
What was the catalyst for you to get into this position and start your own agency?
I've always enjoyed guiding people. Even when I was a model, I was always interested in other models' careers and how they were going and how they could better themselves. So I think it was a natural progression.
Coming home when I was about 25, I saw how everybody overseas was managed differently to how people were in New Zealand and I saw an opportunity for something new. It was exciting for me to transition into not just being a model but taking what I know and guiding others in the same area.
Can you describe some of the gaps that you saw in terms of how people were being managed here compared to overseas?
I think in New Zealand it was a lot less tailored. It was more big agencies, there wasn't a lot of individual tension, there wasn't a lot of individual management. Everybody's career paths are different and you need to focus on people as individuals. So when I made the change and actually talked to a few people about it, a lot of the models who came on to my books really liked the idea of something smaller. So that was a big pull to actually have some structure and manage people on an individual level, instead of being part of a machine – that was a bonus.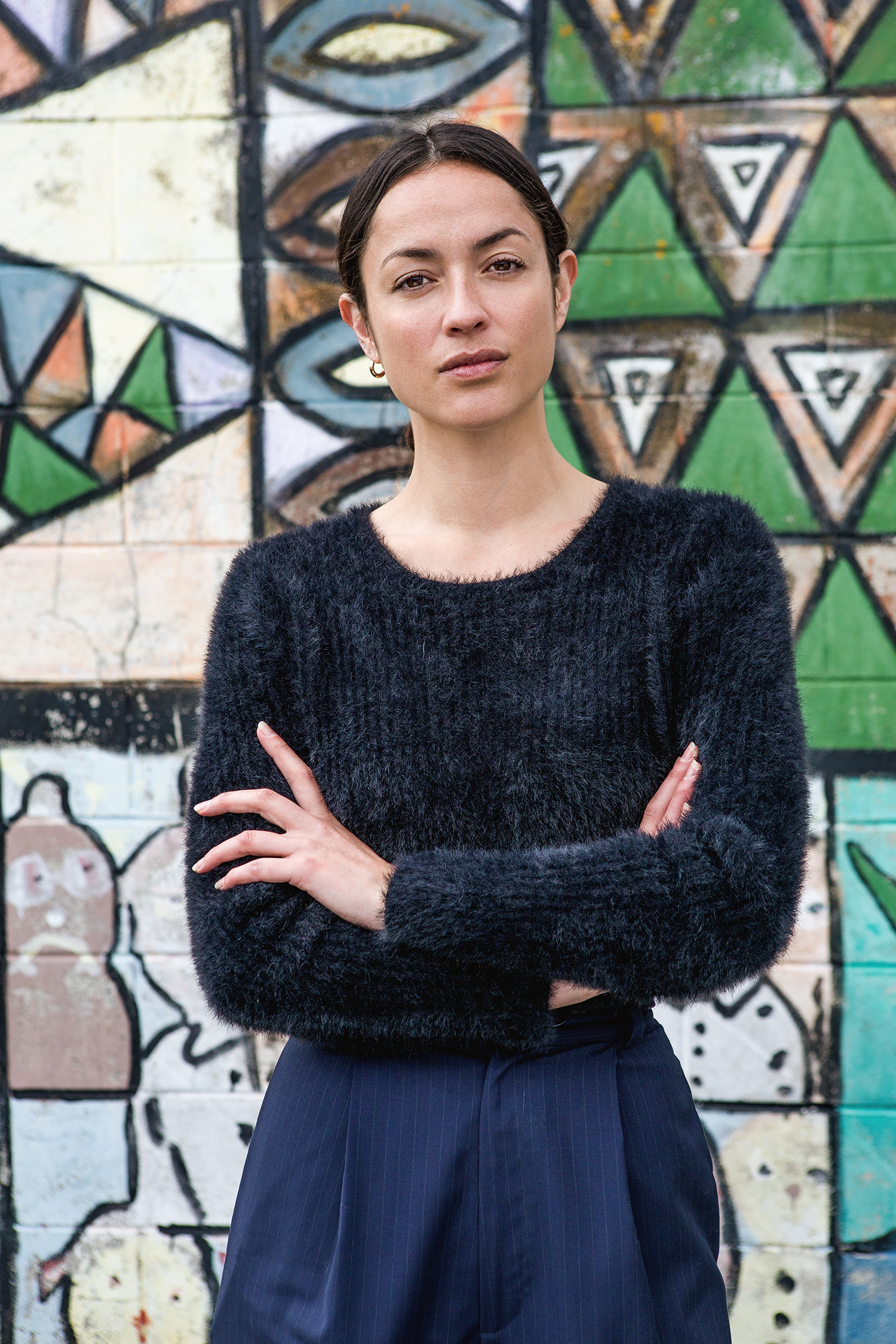 Was there some friction when you went up against some of the bigger agencies?
Definitely, yes.
And how did you deal with that?
I had a lot of really supportive people who had been in business for a long time guiding me through it and always telling me to focus on what I was doing, how I was doing it and why I was doing it. And to not worry about what other people were thinking, which is hard.
How many people do you manage at the moment?
We've actually just gone through a restructure and eliminated a few of the boards, so we're smaller than we used to be. I would say we manage less than 100 across the board, both internationally and locally.
What sort of process have you had to go through yourself in terms of growing and getting to the point where you can manage that amount of people and think about their individual career focuses?
It's been about eight years now and only in the last 12 months have I really understood what I enjoy doing, what really gets my brain going in terms of management and thinking outside the box, and which direction people can go and could possibly go. Instead of coming from a place where it was always just "what is everybody else doing?" and the rules that you're meant to follow in terms of management.
After a long time, it's nice to know what I enjoy doing and what we are strong at doing, and only focus on that.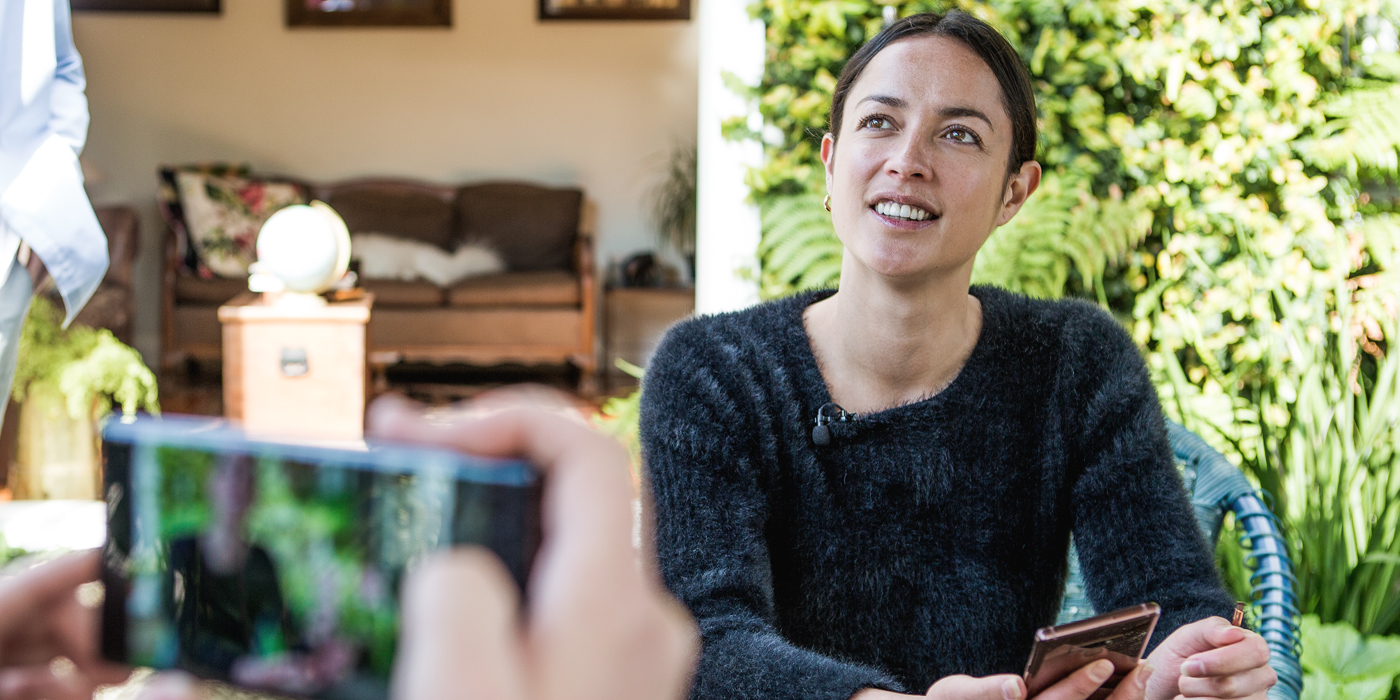 So have you had to create a lot of the rules yourself in terms of where you want to go?
At the moment with technology and social media evolving at a really fast pace, we have had to create and think outside the box of what a normal manager might do. I like it, it's also stressful, but I enjoy thinking about a whole lot of different possibilities, even if it's something I haven't done before in order to create opportunity for the people who we manage.
Even in eight years with the growth of technology and social media, it must have changed dramatically for your industry, how have you adapted to that?
When I first started modelling, we all had big portfolios that we used to lug around town and everything was shot on film. Polaroids were how photographers tested light. There were no websites and agencies only had phones by their desks. So in order to book a model, we had to ring in every day at 5pm to see what we had going on the next day. If a magazine came out that we were in, we teared sheets to put into our books. Nobody knew about us until we actually went to castings and that was the only way we could be booked for a job.
Whereas now, everything's done digitally. We submit our models digitally, models are booked digitally, everything's done by email. People call, but an email is how most of our correspondence is done. And nobody has to lug really big, heavy books around anymore because we can send a PDF file with their images instantly.
In terms of that side of things, how has the Samsung Note9 helped in that respect?
The Samsung Note9 has a camera unlike any other I've ever used on a phone. I actually went out this weekend and shot a little content piece for the twins who we manage, all on my Note9. Whereas back in the day, you would hire a photographer to take professional images, they would have to edit them, and you would have to wait for them to come back to you; nothing was done instantly. Now, I can take images on my Note9 that are really high quality, I can edit them on my phone and I can set them up and get them out to everybody on one device.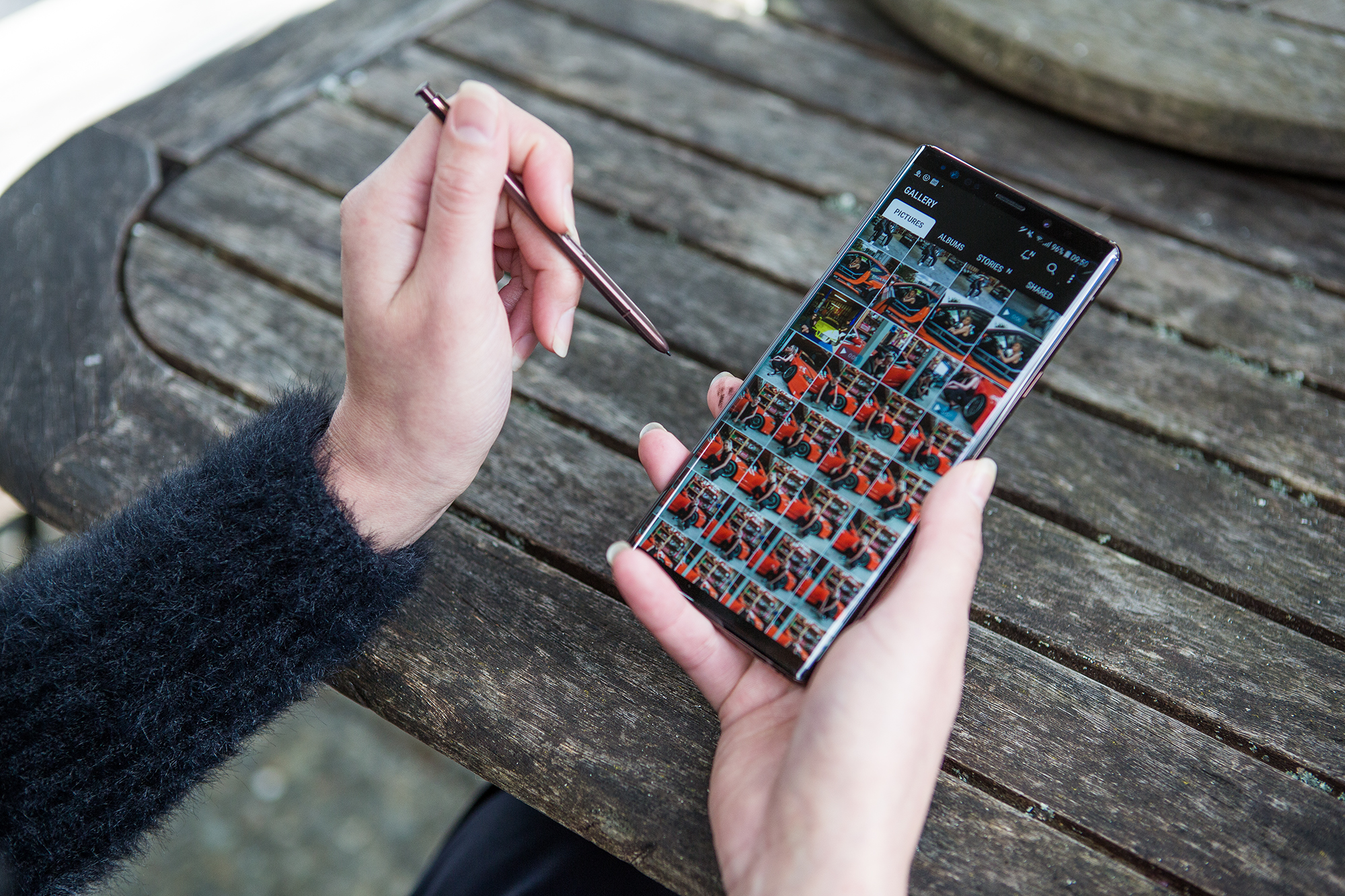 In terms of technology, how have the new tools and new devices at your disposal changed things for you?
On a professional level, having a phone that does everything no matter where you are, what you're doing, is very, very valuable. We can spend time here in the office, but then we're on shoots, we're on location, we're in Sydney – I don't have any worries about anything when it comes to my device failing me which is a relief. If your device fails, life can fail very rapidly in a day.
On an image level, that's what our industry is based on. I can take those really clean digitals that we have to send to clients. A lot of people like to see what's going on behind the scenes, every model has an Instagram or a Facebook page that they're promoting things on about themselves, as well as the clients that they work for. So to have a phone that has a huge amount of storage is amazing. You don't have to worry about taking the images from your device and then putting them somewhere else so that you can keep going.
You're described as a 'Girl Boss' and someone for younger people to look up to in the industry, how do you wear that responsibility on your shoulders?
I'm quite confident in the values that I have for myself and for the company. I try my best to help as many people as I possibly can and live by values that I respect, and I hope that people can see that. When it comes to being somebody who people look up to, I just hope that I can guide people in the right direction if they need it.
When you were trying to figure out where you wanted to go and what was next for you, did you have people that guided you along the way?
I'm a person who likes to make decisions for myself and sometimes I can be quite quick to make that decision. So people supported it, but I didn't really muck around once the decision had been made that I actually wanted to manage other people. I did it and people had no choice but to support it or not.
Are there any mistakes that you have made over the last eight years?
Lots. But I suppose if you don't make mistakes you don't learn.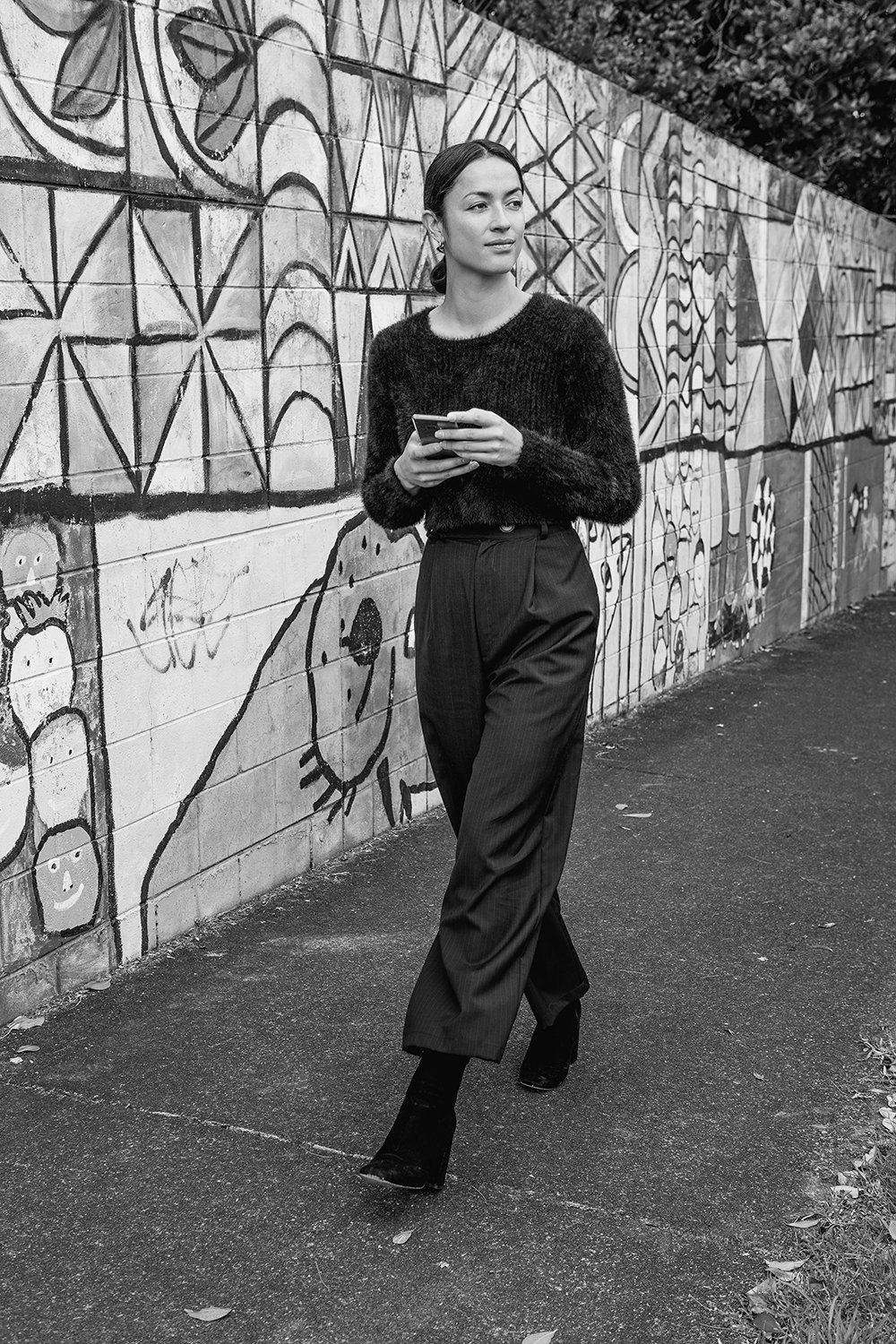 What are you most proud of?
We have quite a few models who have been really successful on the international side of our industry. I'm really proud when you see somebody who walked into your office as a young'un walking on the runway for Gucci or Prada five years later. When you've put in the hard yards to teach these kids everything they need to know about the industry, and they actually go off and it's their full time career; I'm very proud to know that I'm a part of that and I contribute to that.
Apart from the obvious aesthetic qualities when someone walks into the office, are there personality traits that you look for as well?
A lot of people say that you need the X-factor, whereas I think it's more about education. Just like in any job, you need some talent and the right credentials in order to learn everything that you need to know, but for me it's more about capacity to learn. It's not just about the outside exterior of a model that makes them successful; it's about how they hold themselves, how they learn about how to work with different crews of people every day, people who have really strong personalities, people who are really quiet. If you don't know how to understand humans in general, it's going to be harder for you.
So I think it's more about teaching and the educational part. You could have everything on the outside going for you, but if you can't figure out how to live abroad or work with people, then it's not going to be as easy.
Those things that are easily transferable into other careers and roles, do you think that sets people up for success in other industries?
I think the more you can learn to understand people in general, the easier it is to navigate your way through the world.
In any industry, there's always new generations coming through, do you find that younger people have the same drive and work ethic when you were coming through?
We deal with the younger generation a lot. I think in some respects it's a little bit different. Some are really hard working, some you've got to really ingrain in their brains that they've got to do the mahi to get the treats, they can't just expect a lot. I don't know whether my generation was the same or not, it could've been. I wasn't like that!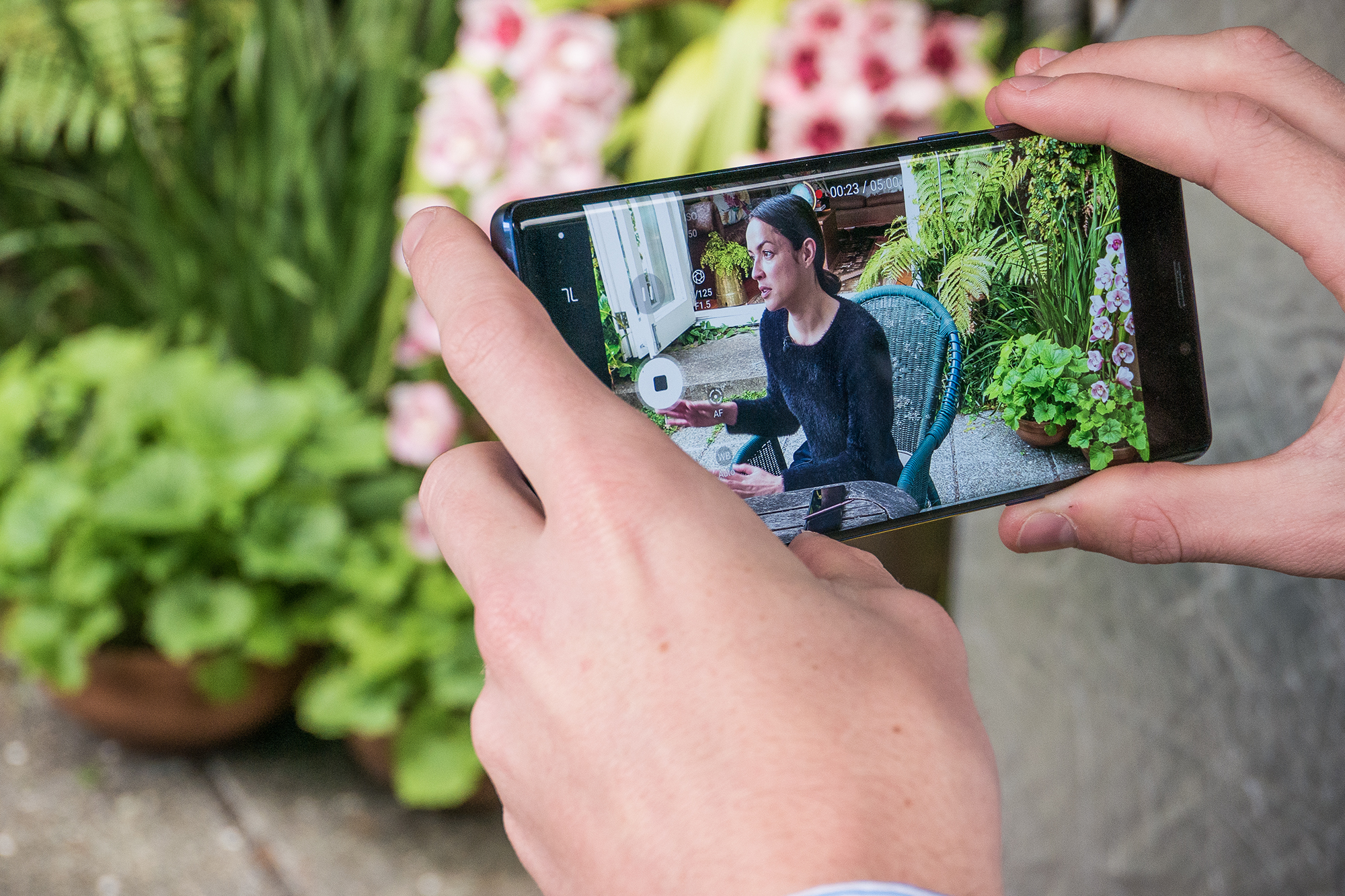 What's the best piece of advice you've ever been given?
That balance is very important and you need to keep everything level. I'm still learning how to do that. I think sometimes you can go into overdrive and you get a lot of things done and you accomplish a lot and it feels really good at the time. But then you burn out afterwards and it's not at all level. I'm still learning how to live the perfect day, week, month, year.
How do you balance the massive workload?
I'm a big believer in self-development and I think when you manage other people and you're trying to guide young people, you've really got to be quite on to it in your own self. I read a lot of self-help stuff to try and understand parts of my brain that might need to be balanced a bit more in order to get to a stress-free lifestyle.
Often it seems teachers can learn from their students. Can you talk about the biggest thing you've learnt from managing and guiding other people?
We have identical twins who we manage called the Katayanagi twins, they're 21. They come in here a lot and it's pretty inspiring to see how they operate together as twins. They're in a generation where social media is a really big part of their life, so we're constantly learning things from their lingo or how they operate on social media, which is important because we manage young people, so we need to stay relevant. They're not the only ones, but I think to stay relevant in a market where you're managing young people, you have to know how they operate.
What are you reading at the moment?
I've just finished reading the Subtle Art of Not Giving a F**k. That's all about trying to find balance and learning to figure out what values are important in your life.
Do you put a lot pressure on yourself?
I think that because you're managing other people's careers, you have a lot of responsibility to others. I put a lot of pressure on myself because I want them all to do really well.
Another eight years down the track, do you have a vision for yourself for where you'll be?
I definitely want to continue to do what I'm doing, but I would also like to learn a little bit more about how the human brain operates, so perhaps I might have studied psychology for a few of those years.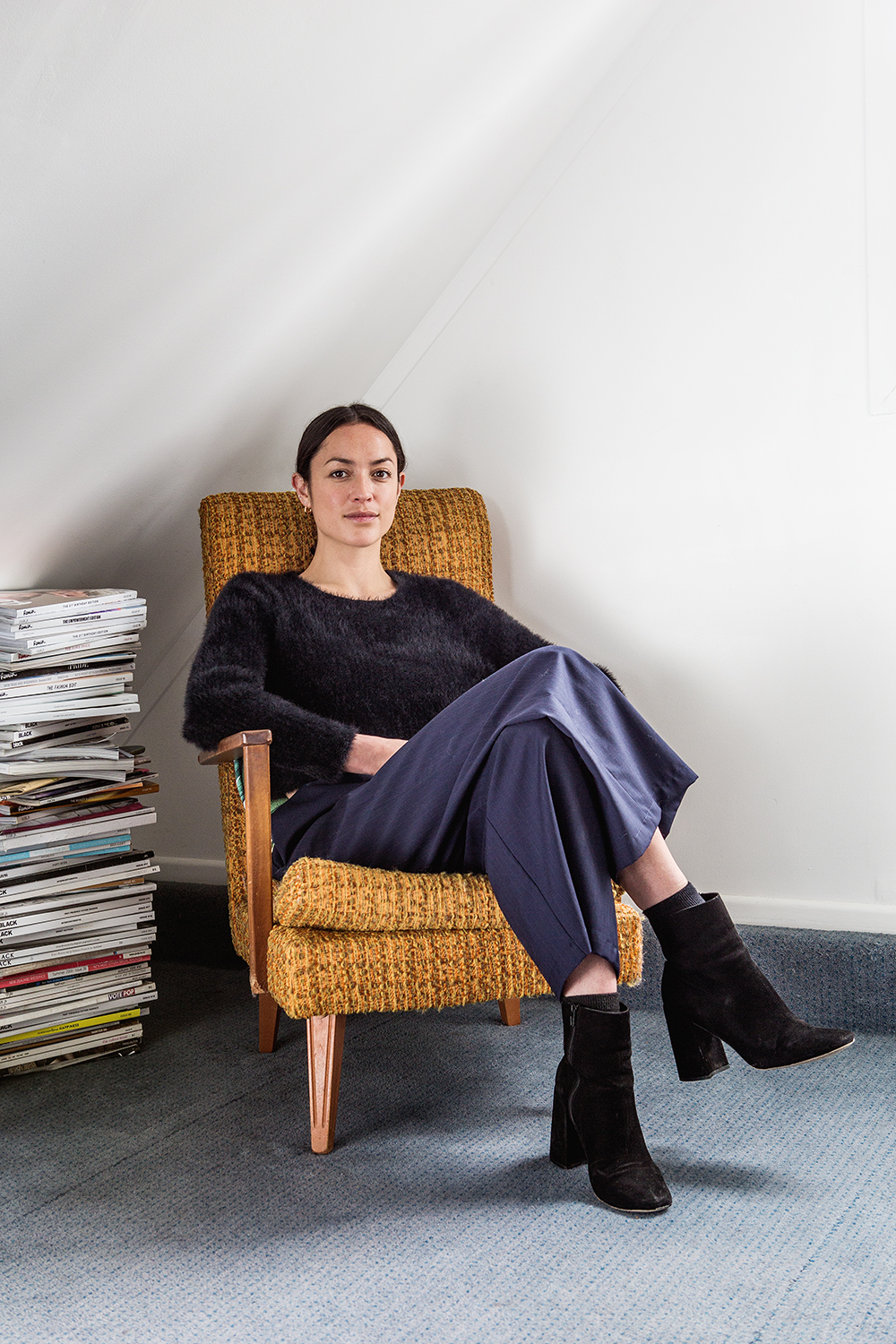 You'll also like: