Jessica Chastain is devoted to empowering women, from playing a significant role in #MeToo and #TimesUp, to encouraging women to break free of societies' ideals of what it means to be a woman and decide for themselves. It is this devotion that made Chastain the perfect choice as the face of Ralph Lauren's new fragrance and campaign, WOMAN.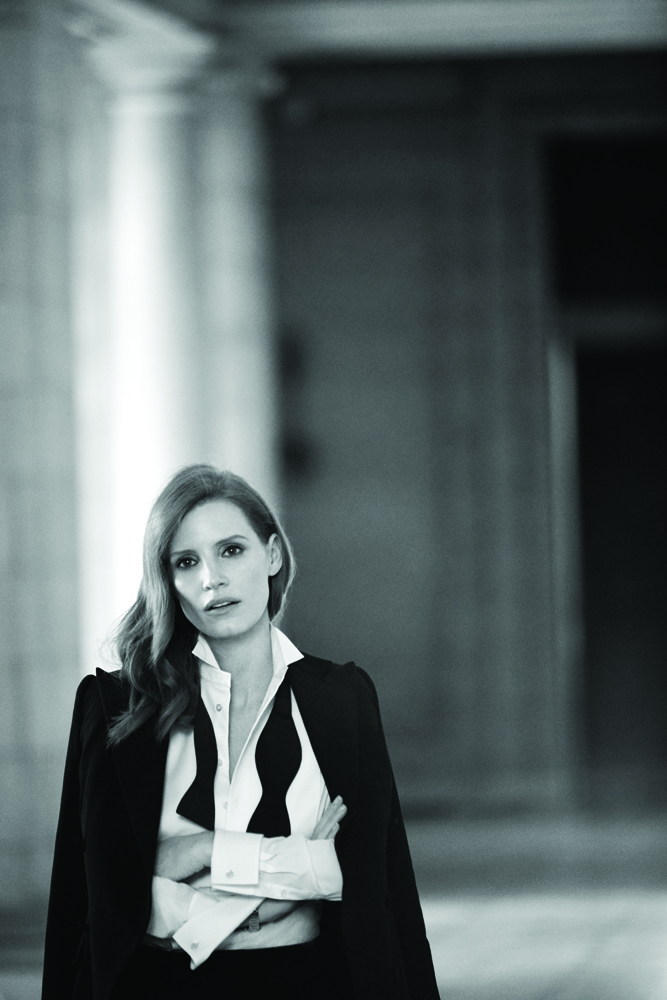 As an award-winning actress, philanthropist and women's rights activist, Jessica Chastain embodies a fierce role model for women today. She is an outspoken supporter of women's rights, which includes standing by those speaking out about sexual assault, and helping others get paid their worth; she is someone many have turned to in the turbulent times of late. She is strong-willed and won't take less than she, and other women, deserve. And, most of all, she is making a difference for women everywhere.
Chastain decided acting was her calling at age seven, when her grandmother took her to see David Cassidy in Joseph and the Amazing Technicolor Dreamcoat. Working toward her 'big break', Chastain spent her youth reading Shakespeare and performing in amateur Shakespeare productions in the Bay Area in California. These productions, and a very memorable audition for Juilliard, the performing arts school in New York, as Juliet set the wheels in motion.
"I have always known I wanted to be an actress," Chastain told Vogue, "but my New York experience made me realise that my desire had nothing to do with becoming famous or making money. I was interested in exploring the human soul." It all really began for Chastain with her first film credits as the lead in Jolene and a subsequent role opposite Brad Pitt in The Tree of Life. While she was a name known, and respected, in Hollywood by then it was not until her CV was handed to Steven Spielberg, producer of civil rights drama The Help, and to Jeff Nichols, writer-director of the psychological thriller Take Shelter that the public really started to know the name Jessica Chastain. Once she started, there was no stopping her and she made 11 films in just four years and they all screened in cinemas within 12 months of each other.
Chastain is often recognised for taking on roles of 'strong women' in films, and while this is something many admire of Chastain, she wishes people would realise this is something she shouldn't be 'known' for. In a stream of tweets, she explained men aren't known for playing strong male characters because it is assumed all men are strong. "Every time someone writes that I play 'strong women' what they're implying is that most women aren't. How about I just play well-written parts?" she tweeted. She then went on to say she simply looks for 'well written' films that portray women as people with their own agency, not two-dimensional.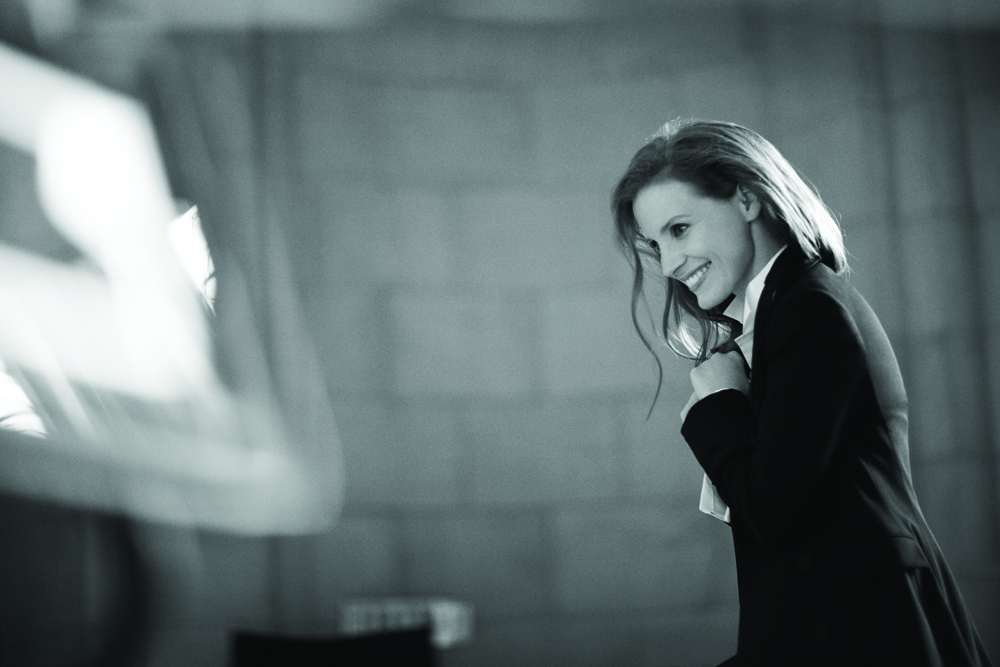 More recently, she urged the entertainment industry to stop using the term 'strong women' and instead use the phrase 'well written women', because "all women are strong women". There is, of course, no denying the roles she takes on illustrate women in multi-dimensional roles, all of which have strong feminist themes, from a lobbyist in Miss Sloane; CIA intelligence analyst in Zero
Dark Thirty; to a commander on a space mission in The Martian; and the woman who ran the world's most exclusive high-stakes poker game in her most recent film, Molly's Game.
During the Cannes Film Festival, Chastain, expressed her disappointment at the passive portrayals of women in most films. At the press conference, she spoke candidly about the "quite disturbing" way women were portrayed. "I watched 20 films in 10 days – and I love movies – and the one thing I really took away from this experience is how the world views women. From the female characters that I saw represented, it was quite disturbing, to be honest," she said. Chastain then called for more female storytellers, believing this would lead to more realistic female roles: "ones that are proactive, have their own agencies, don't just react to the men around them, they have their own point of view," she said. It was at this time she also admitted to being very deliberate in picking her movie roles, seeking films that broke free of stereotypical 'women roles'.
This passion for seeking roles that expand what women can do in films resulted in a production company, Freckle Films, which, she told Elle, she hopes will help create stepping stones for creating opportunities for women and minority groups to write, act and direct. Chastain is also on the advisory board of a female empowerment non-profit production company, We Do It Together, with other women – including Penelope Cruz, Jodie Foster and Susan Sarandon– disappointed in the representation of women in films.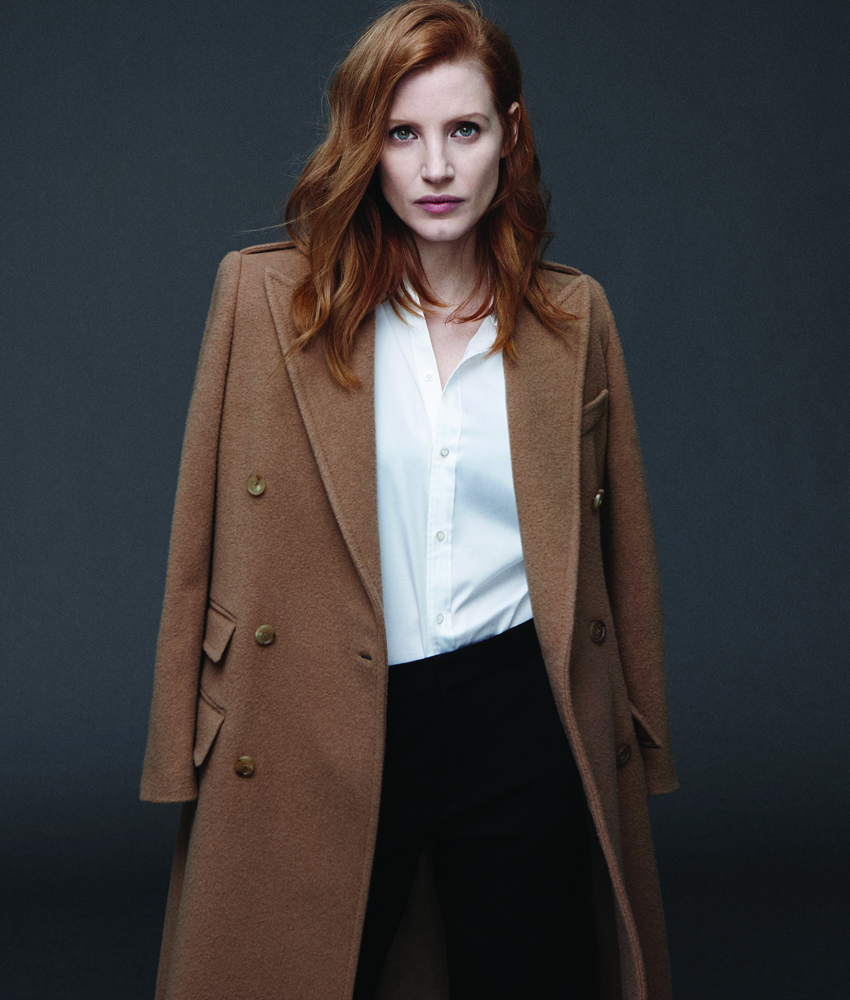 But fair representation is not the only thing Chastain looks for in film roles; she also takes into consideration, when it comes to selecting roles, those that support equality and pay equity, and has turned down offers of work in huge films because she believed the pay to be unfair. "I'm not taking jobs any more where I'm getting paid a quarter of what the male co-star is being paid,' she told Variety. "I'm not allowing that in my life." She says it is not about the money, but about changing attitudes: "I don't care about how much I get paid; I'm in an industry where we're overcompensated for the work we do. But I don't want to be on a set where I'm doing the same work as someone else and they're getting five times what I'm getting."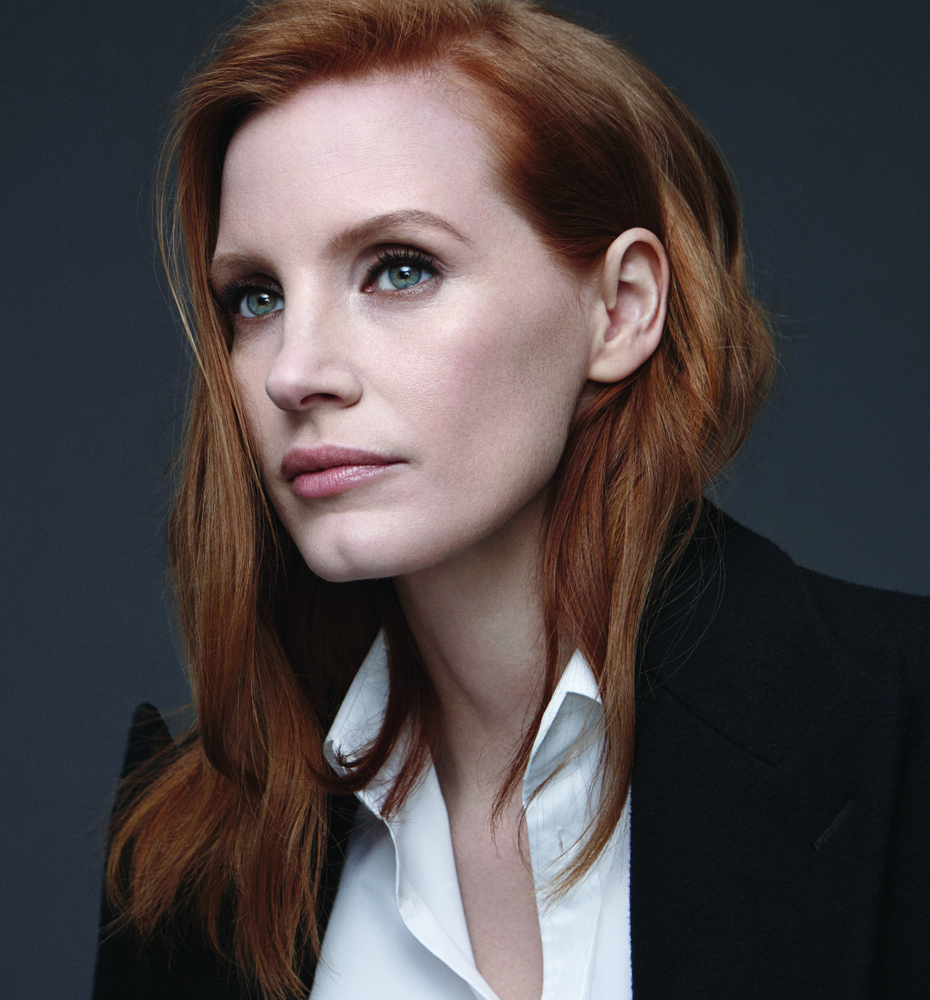 For Chastain, one of the most significant ways to make a difference is through supporting other women, whether that is via the production companies she is part of or simply by expressing solidarity. Octavia Spencer, Chastain's co-star in The Help, recently shared how Chastain made sure she got equal pay after Spencer shared her personal experiences of disparity between women of colour and other women. Chastain decided they would be tied in a favoured nations contract and they would earn the same for a new comedy – at what would be five times Spencer's initial salary.
Uniting with the sisterhood to encourage change, whether it be Hollywood pay equity or standing up for those who have experienced sexual harassment, is what Chastain is passionate about and known for throughout Hollywood and wider society. Most recently, she joined with 300 other women to set up the 'Time's Up' initiative, which provides subsidised legal support for those who have encountered sexual harassment, assault or abuse in the workplace. This is not to say Chastain is only focusing on Hollywood, having shared her concerns for wage inequality and abuse of power in society as a whole, and stating she believes we need to be more inclusive, full stop, from boards of companies, politics and women in other power positions. There is hope, at least Chastain thinks so, as society continues to come together and support one another.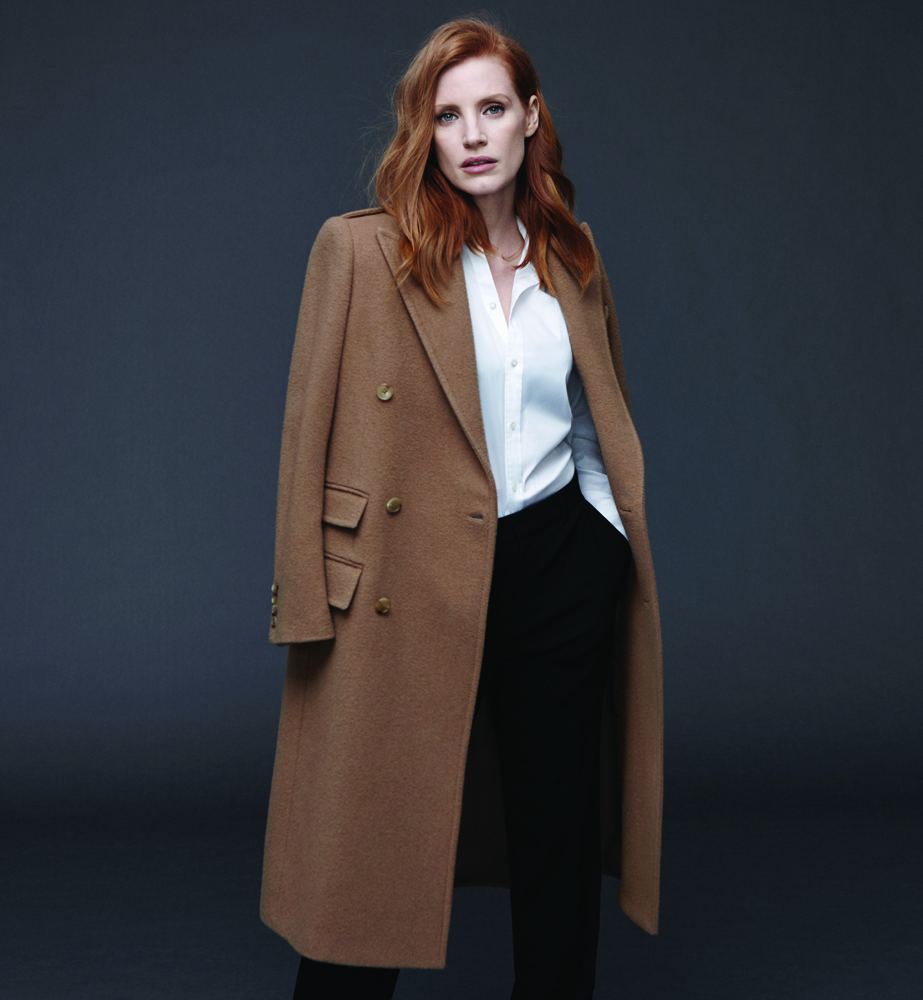 It is the fearlessness and expressiveness Chastain embodies that has made her the quintessential women to represent Ralph Lauren's new fragrance WOMAN – Ralph Lauren's first female scent in nearly a decade. It seems fitting that a brand committed to empowering women has chosen Chastain, a champion for empowerment, to be its face. The fragrance celebrates femininity and women who are not tied down by attributes, behaviours and roles associated with traditional femininity. While history has often dictated a woman should act a certain way, this campaign is another reminder that women can, and are, breaking free of the expectations of society and defining what being a woman means to them. The release could not be more timely, coming at a point where society is becoming more and more engaged with gender equality, whether that is women being seen as powerful rather than bossy and men being seen being able to embrace their emotions without being seen as weak. This duality resonates with Chastain, who believes it is important to embrace differences in order to create an interesting world, and told Ralph Lauren she believes women – and men – are multidimensional individuals. "Women can be powerful, graceful and complex, with the ability to make any choice they desire," she says.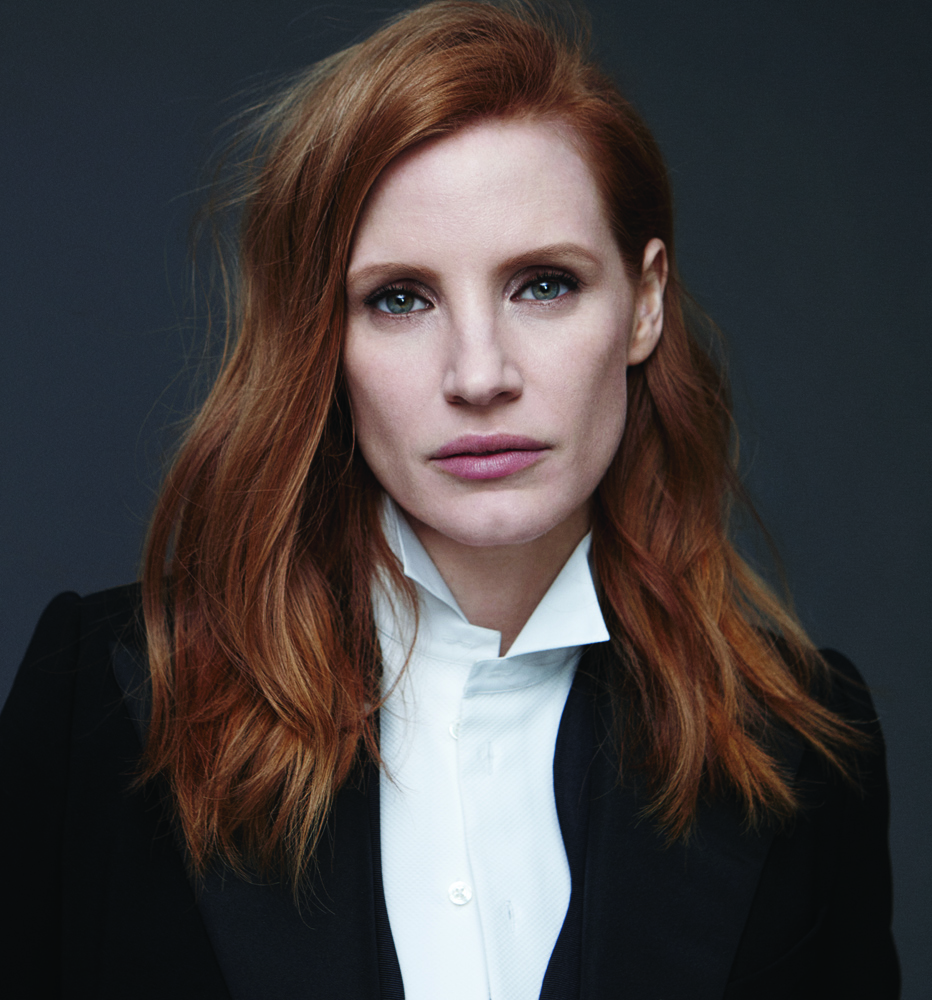 Speaking as the face of the new fragrance, WOMAN by Ralph Lauren, Chastain discusses the beauty of femininity, advice she would give her younger self and her dreams for the next generation of women.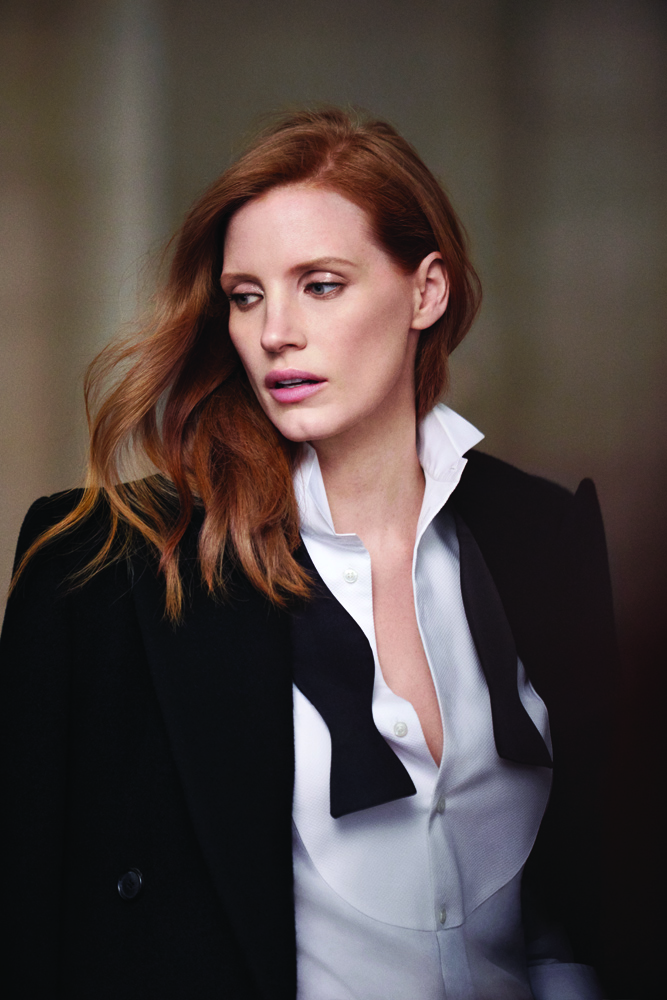 How do you feel about being the face of Woman by Ralph Lauren?
I'm thrilled to be the face of Woman by Ralph Lauren, especially at a time when the idea of femininity is evolving. The campaign embodies what it means to be a woman today. Women can be powerful, graceful and complex, with the ability to make any choice they desire.
What comes to mind when you wear Ralph Lauren Woman?
To me, the fragrance is modern yet timeless. It is delicate yet strong, sensual and sophisticated.
What do you think it means to be a woman today?
We are living in a very interesting time, where women have more choices in how they want to live their life. Women today can aim to be whatever they want to be and can be many things. Women no longer need to choose between family, career and love. For me, having so many inspiring women around me that are challenging the status quo, redefining rules, pushing boundaries and making decisions that empower their own lives is so great to see.
Who are the most important women in your life?
My mom and grandmother. They didn't have the opportunity to go to school and have a career [but] they sacrificed so much so that I could.
What does femininity mean to you?
To me, it goes beyond the old-fashioned idea of femininity, which was defined as being beautiful, delicate and sensual. Femininity is about the strength, power, ambition and independence of the modern woman.
What do you think about this idea of duality and women having multiple dimensions to them?
I think a world without duality is a pretty boring one. Women – and men – can be compassionate yet aggressive, strong yet soft and courageous yet kind. I think the dualities in people is what makes them so exciting and interesting.
If you could give advice to your younger self, what would it be?
I would tell my younger self to embrace what was different and unique about me rather than try to fit into what society said I should look like, sound like or act like.
What is one thing you want to tell women?
I think it's very important to encourage women to support other women. It is true we are more powerful when we work together. It's important to support each other's differences and the qualities that make each of us unique, special and individual.
How does it feel to have so many young women looking up to you?
I think everyone has a role in encouraging people to define their own path and to create their own rules – men or women. I feel a responsibility to do that and encourage others to do the same.
What is your dream for the next generation of women? We are living in a time where women are defining their own rules and defining what is possible in their lives. Women are more independent now than ever before and they have more choices in how they want to live their lives. They are free to discover their own passions and contribute to the world in meaningful ways. So, that is what I'm excited to see even more of in the future.
What does beauty mean to you?
Beauty to me isn't in a mask or an artifice; beauty is how a woman feels about herself, what she projects. Her kindness, her compassion, her intelligence, her ambition, and desires, and passions.
What was your first experience with perfume? My first experience with perfume was through my grandmother. To this day, she is the most glamorous person I know. When I was a little girl, I would sneak into her room, open her sweater drawer and smell her sweaters that has traces of her perfume on them.
Your social media channels are so real. Why is that so important to you?
I am the only one who knows my Instagram password, so I am the only person to post on my channels. I think it's important to use my social media channels as a source of positivity and inspiration for women. If I can post something that inspires me, then maybe a young girl will read it and be inspired as well.
What is your daily beauty routine?
If I'm not working, my beauty routine is pretty simple: moisturiser with at least 50 SPF and a spritz of Woman by Ralph Lauren before I head out the door. I like natural products such as rosewater and coconut oil. If I'm going out or doing a red carpet, I love a bold red lip and glamorous hair.