My office, my castle. With the shift towards working in small studios and little enclaves of our homes, business smarts begin with creating a knock-out work environment through chic and sleek office statements.
Design Insight
A home office shouldn't be a corporate affair – it's part of your home as much as your living room. There are many beautiful desks and ergonomic chairs that make an elegant, or modern statement. Desk lamps from design classics to the latest in LED engineering add personality to the room. Choose a style that is fully adjustable with a direct light source to deliver task lighting to your working surface.
– Mike Thorburn, ECC.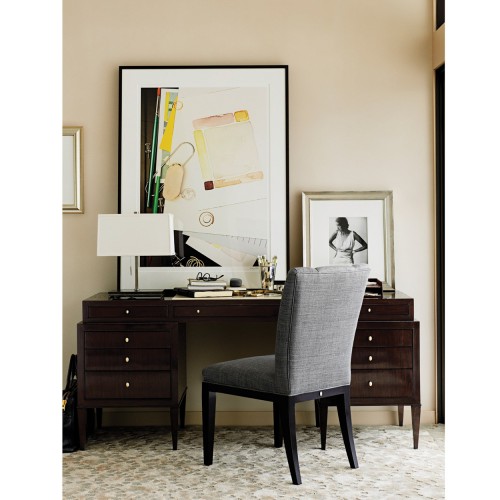 1.Perfectionist Desk, $21,220, by Barbara Barry, for Henredon, from Cavit & Co.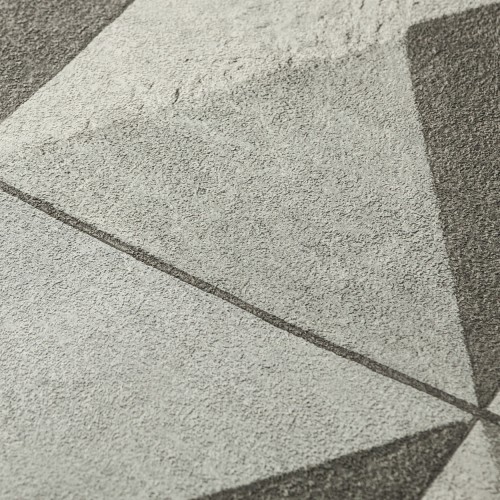 2.From the Textures collection, $94.99 per roll, from Aspiring Walls.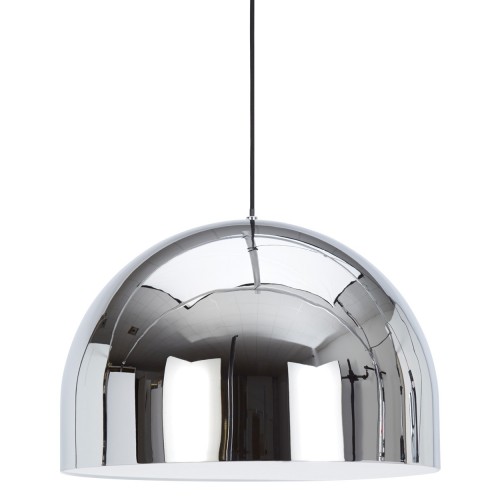 3.Bell Chrome Pendant, $2,275, by Tom Dixon, from ECC.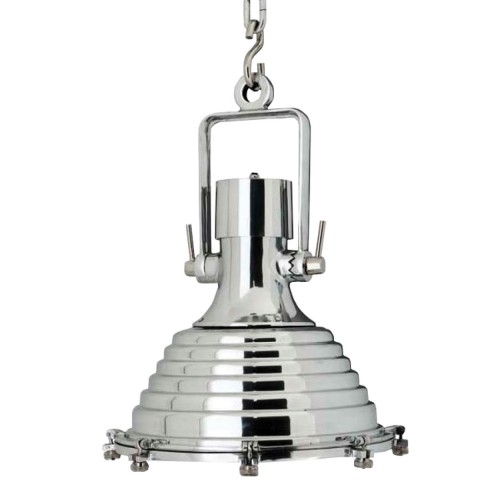 4.Maritime Hanging Lamp, $1,913, from Trenzseater.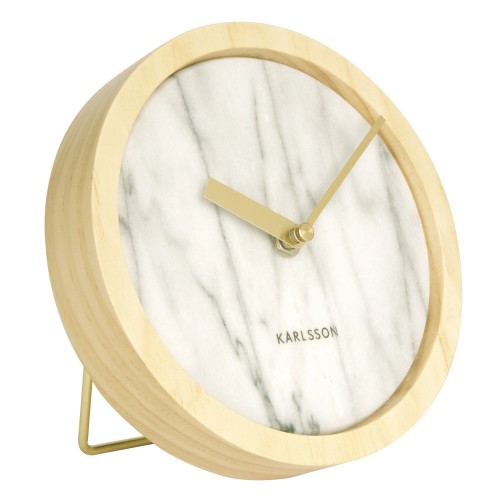 5.Marble Table Clock, $89, by Karlsson, from Collected.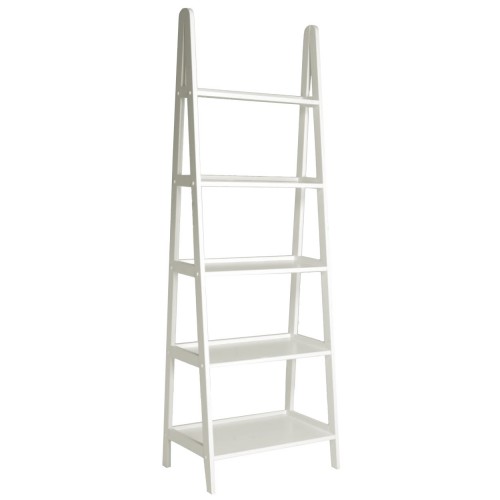 6.Freestanding Ladder Shelf in White, $468, from Maytime.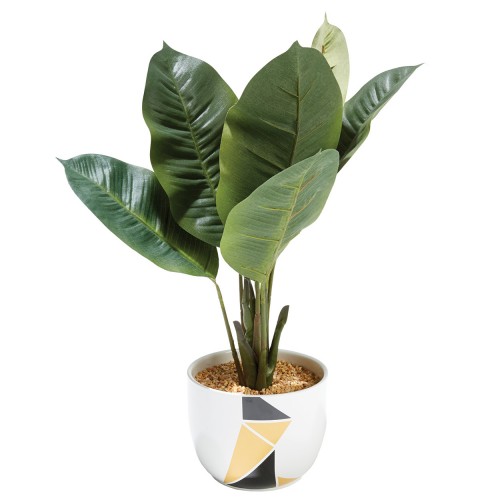 7.Broadleaf Fig, $25, from Kmart.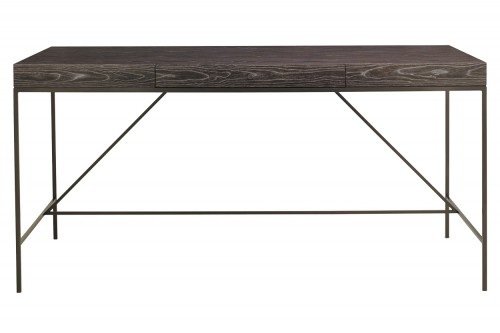 8.Museum Desk, $7,195, by Bolier Elan, from Cavit & Co.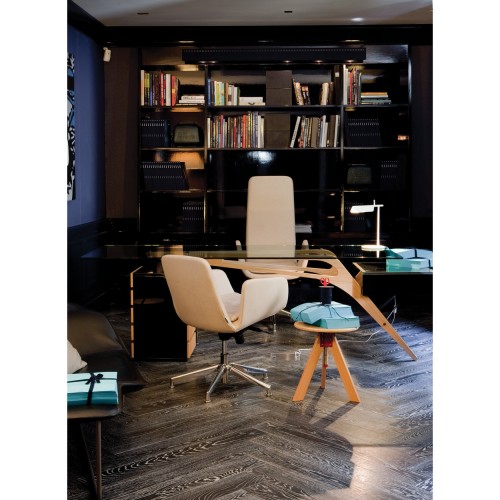 9.Lord and lady High back chairs, $3,800, by Alfredo Haberli, for Zanotta, from Studio Italia.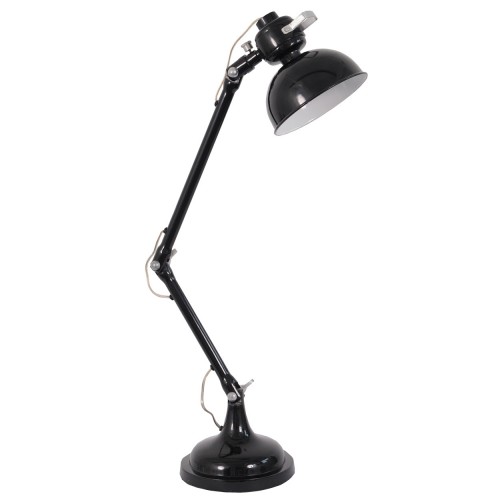 10.Otto Desk Lamp in Black, $299, From Republic Home.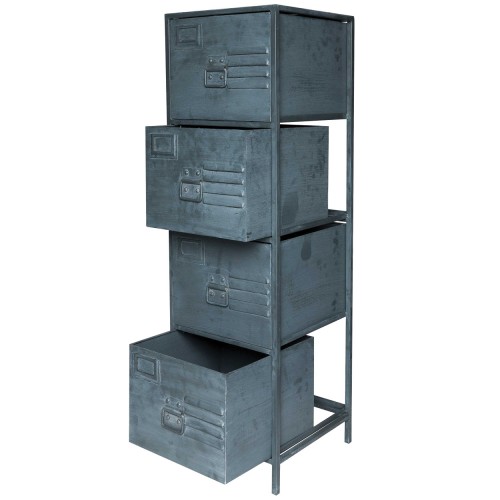 11.Locke Storage Cabinet, $229, from Freedom Furniture.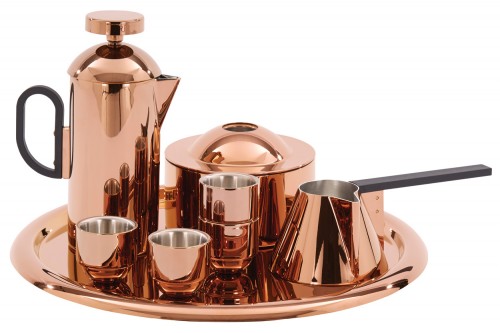 12.Brew set, POA, by Tom Dixon, from Simon James Concept Store.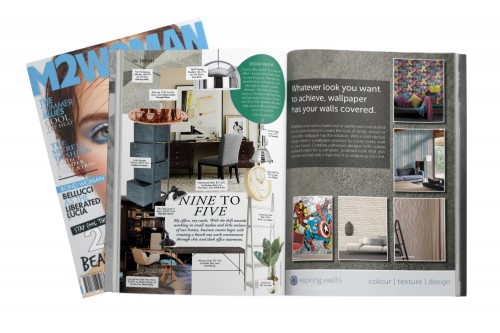 For over 14 pages of interior inspiration check out our latest issue