Summer days are becoming nothing but a beautiful memory, days spent by the pool, at the beach or just laxing in the sun. But now that the cooler days are upon us, many will retire their sunblock, and possibly moisturisers, to the back of the bathroom cabinet. But just because the sun is away, and we have less skin on show, does not mean we should not use these two life-saving beauty products all year round.
Sunblock and moisturisers not only protect our skin from the harmful rays, they also repair and renew our damaged skin. Leaving us with less wrinkled, softer and brighter skin.
1. Hydrate. Over the Summer our skin got pretty thrashed with sun, salt and chlorine. The solution, Oasis Beauty, The Hydrator Body Lotion, hydrating moisturiser. This beauty weapon has many powerful abilities; it helps stop wrinkles, brightens your complexion and most of all repairs your skin from sun damage.  The sun does nasty things to your skin, particularly the delicate skin on your face, which is why it is vital to use a moisturiser or Oasis Beauty Rhino Repair Powerful Natural Skin Healing  skin healing lotion to repair your skin from your head to your toes – including your cracked heels!
2. Use sunscreen with an SPF of 15 or higher. But just because Summer is ending, this does not mean our relationship with sunscreen is over for another season. It is still important to apply sunscreen during the colder months as the suns rays are still harmful, and using sunscreen allows your skin time to heal and your immune system the chance to repair some existing damage. Plus, daily use may even lower your long-term risk of skin cancer. Apply a non-greasy, non-whitening sunscreen ideally, Oasis Sun SPF+ Healthy Face & Body Suncreen liberally to your face, then wait a few minutes before you apply your foundation.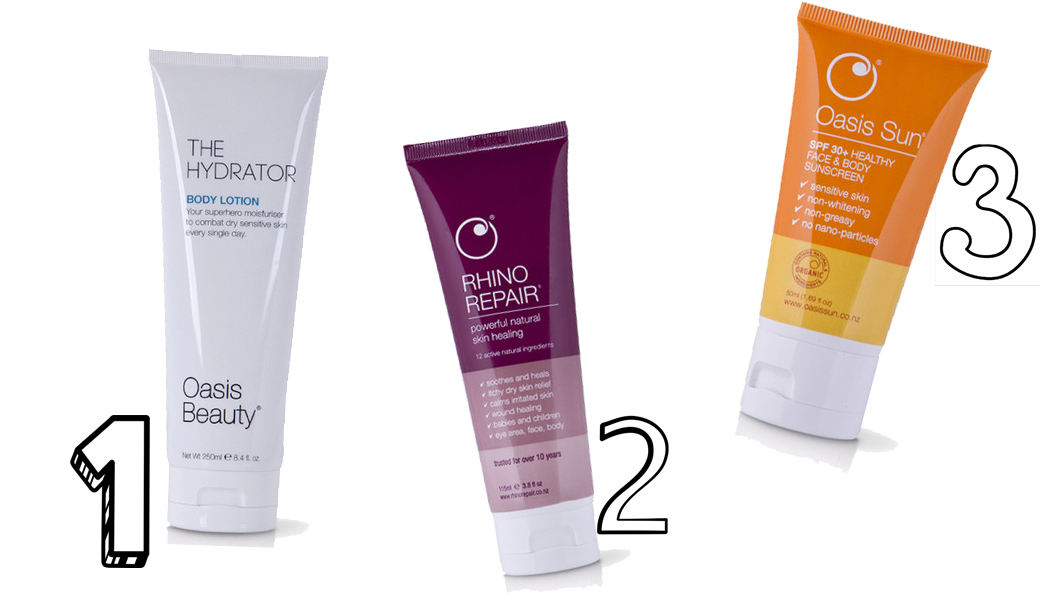 Oasis Beauty – Rhino Repair $39.90