Sneaker styles will come and go, but rarely is it marked as something truly special – and actually cool. Recently, Adidas launched a 'retro' design called the Deerupt that honours one of Adi Dassler's final developments before his death.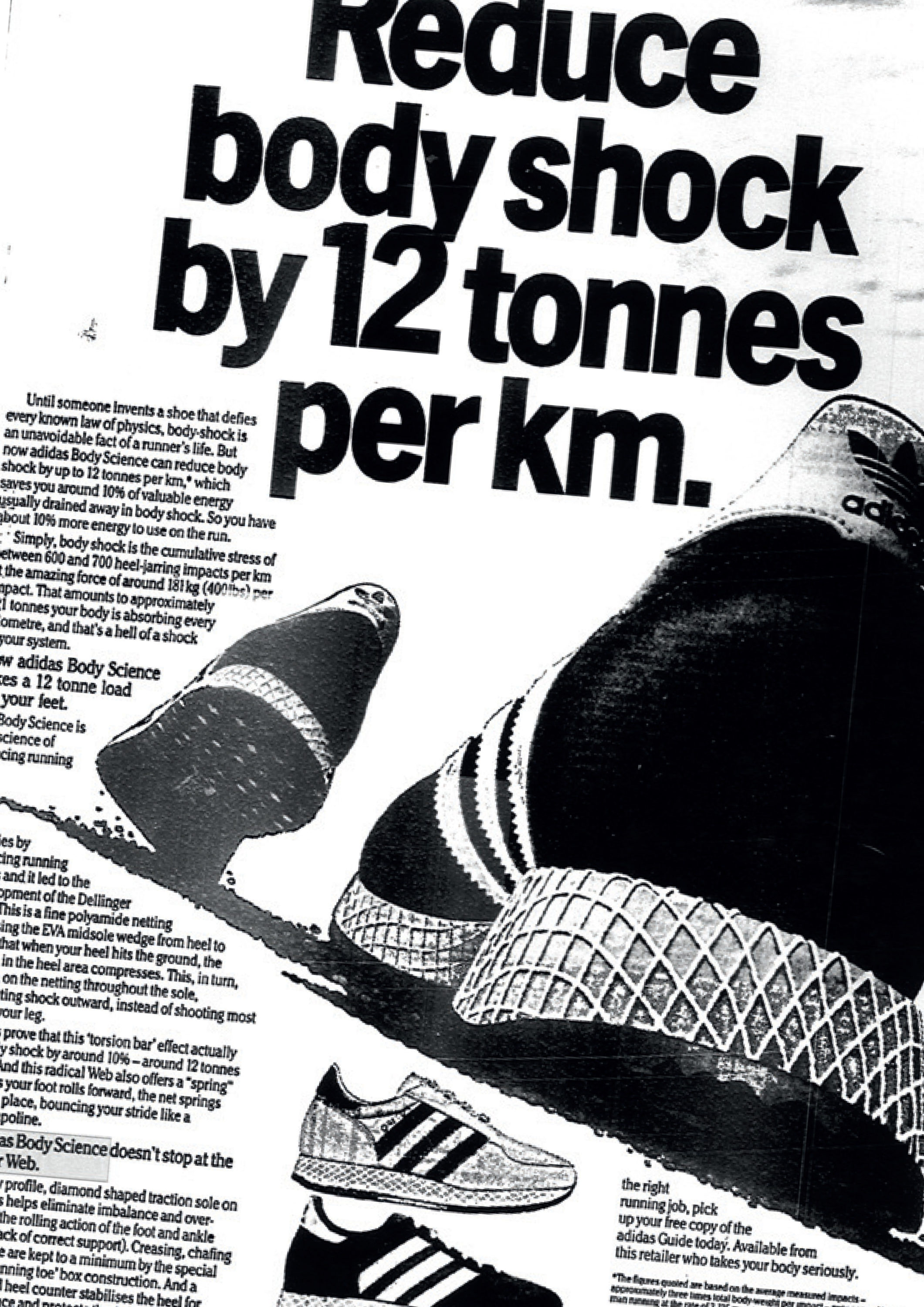 Dassler helped develop the Adidas Marathon training shoe, which launched in 1979, and featured a mesh that covered the base of the shoe to reduce body shock. The idea was extracted from a grid that's malleable to stretch and warp with movement.
Maintaining the organic aspect in its new contemporary look, the grid encompasses the entire shoe and injected with an electric colorway dubbed Solar Bird – the combo of two classic Adidas tones; Solar Red and Bluebird. Whilst it nods to its heritage from 40 years ago, the shoes seem transcending of current trends with its mesh overlay acting as a futuristic design element.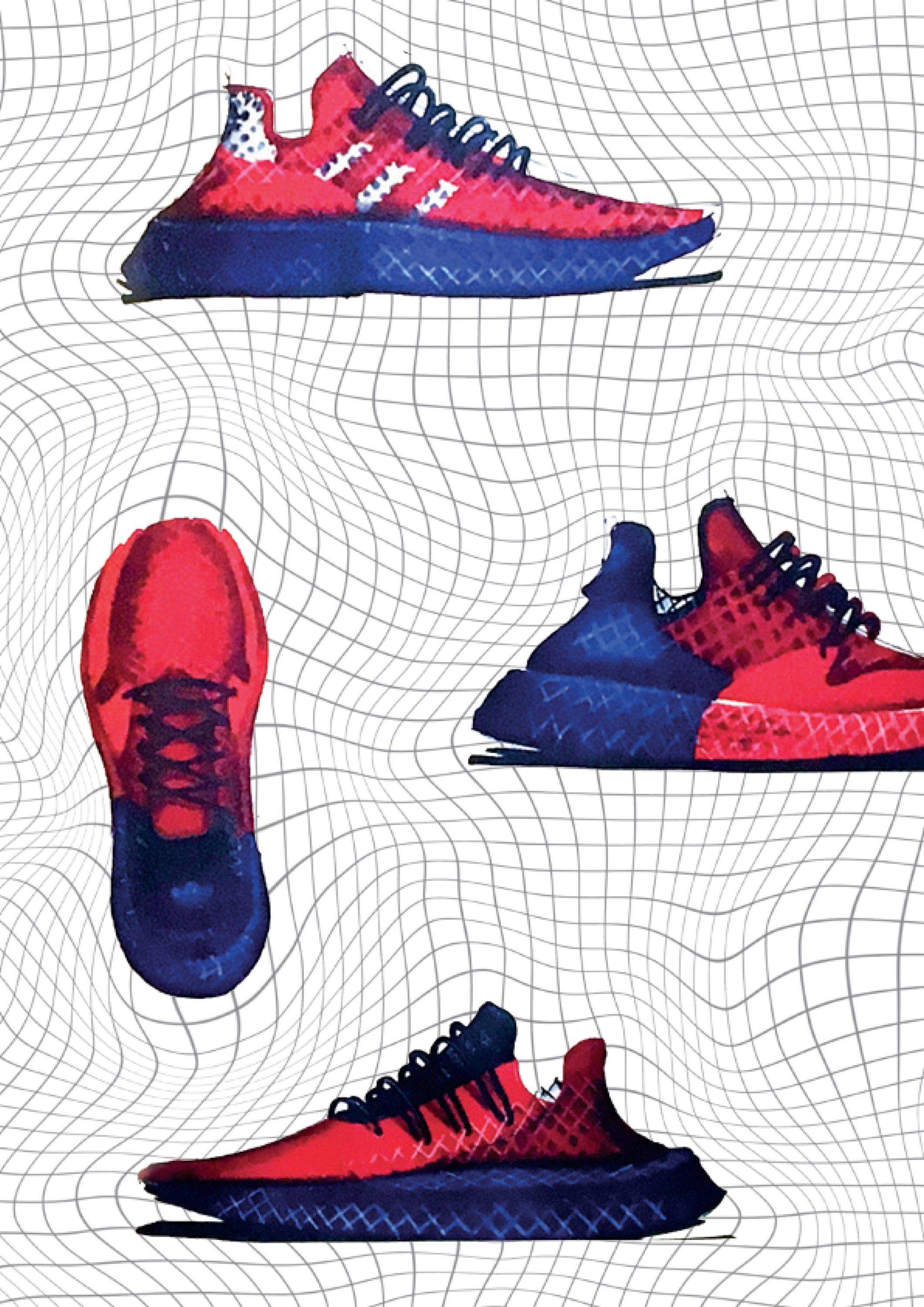 In terms of comfort, they're a wholesome 9/10 – squishy and hugging my feet than any other lifestyle sneaker I've worn before. It's important to note that I'm a stagnant human with minimal desire to start exercising. However, endowed with bony feet, I can vouch for this much – it's my number one priority when it comes to selecting footwear and avoiding the painful procedure of breaking stiff shoes in.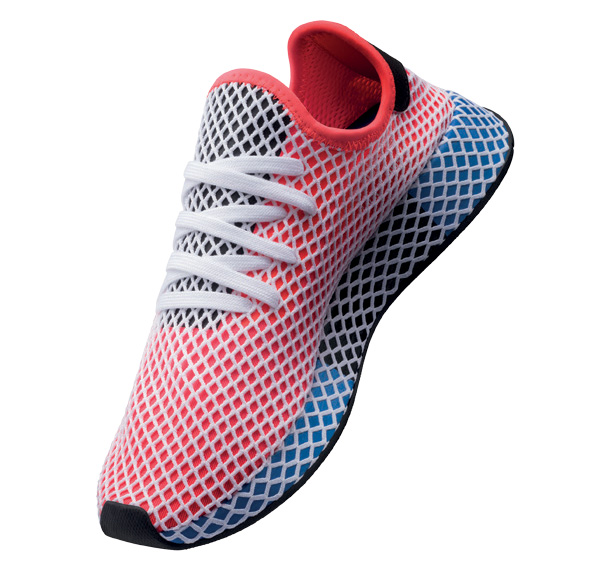 The Deerupts are incredibly lightweight and they have foam pockets molded into the shoe's lining that welcomes your feet into its sweet home. Conforming to the shape of your feet and providing supportive compression, it's going to be hard to revert back to skater shoes, boots or heels after the taste of pure comfort.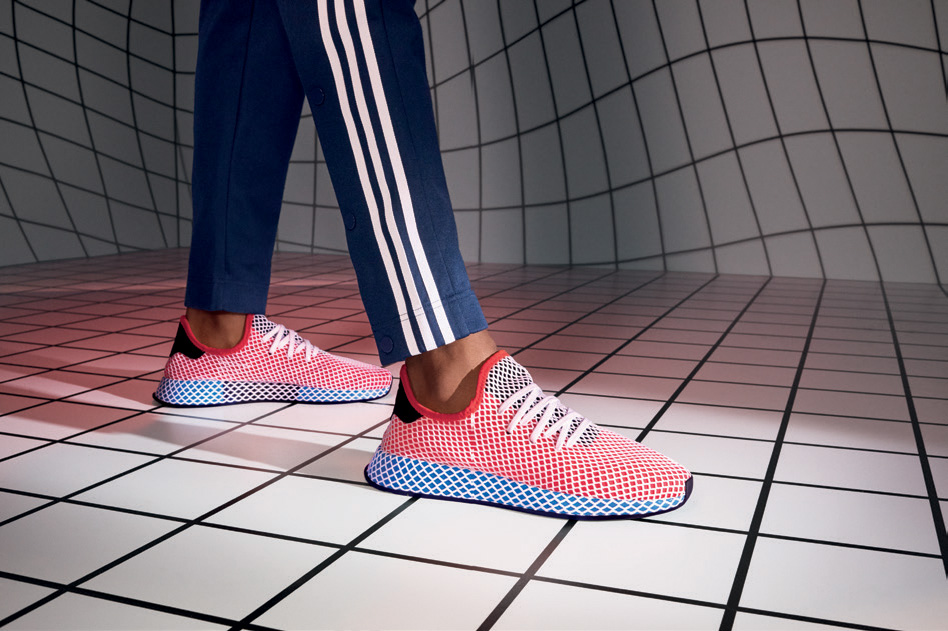 If you're an avid Instagrammer, you'll notice that these shoes are pretty photogenic. A near-flat sole allows for the toes to be pressed down for that picture perfect moment. Another aspect that I love about this shoe is the pared back branding. Void of its classic three stripes and focusing on the aesthetic of the two-tones and mesh, the Deerupts are a visually disruptive pair that's surprisingly easy-to-match for every casual get-up. They'll spice up your outfit and your it-factor for sure. 
The Deerupt silhouette ($190 NZD) drops worldwide on 22 March 2018, and is available at adidas Originals and online at https://www.adidas.co.nz/deerupt-shoes