Sandra Oh has transcended the traditional bounds of gender, race and genre in her 30-year career. Her artistry in exuding emotion and power for intricate and striking character portrayals has made her a force to be reckoned with both in film and on the silver screen. Oh has expanded the limits of what actresses of Asian descent can achieve in show business as the first Asian woman to win 2 Golden Globes and to host the Golden Globes ceremony, at which she delivered a comical yet weighty opening alongside Andy Samberg. Her role as Dr Christina Yang in Grey's Anatomy launched her onto the international stage, and it was there that she proved that multidimensional women of colour could attract viewers and have a place in the storylines we see on weekly television shows.
Having already established her acting prowess in the industry, Oh has the freedom of being selective in the characters she portrays. After the medical drama, she sprung back into the forefront of entertainment as a leading lady on Killing Eve. The spy-psych-thriller series has received critical acclaim and attracted a cult following, and she is shaking up the predominantly male genre with the hard, yet soft character complexity that she is known and consistently commended for. On top of that, Oh has been recently named as part of Time's list of most influential people in 2019 in the pioneer category. Beyond the growing list of accolades, this is a woman that has risen to the top of her industry and established herself in popular culture during an era when progress in diversity and representation has been slow, allowing us to reimagine what a woman of colour can be in entertainment.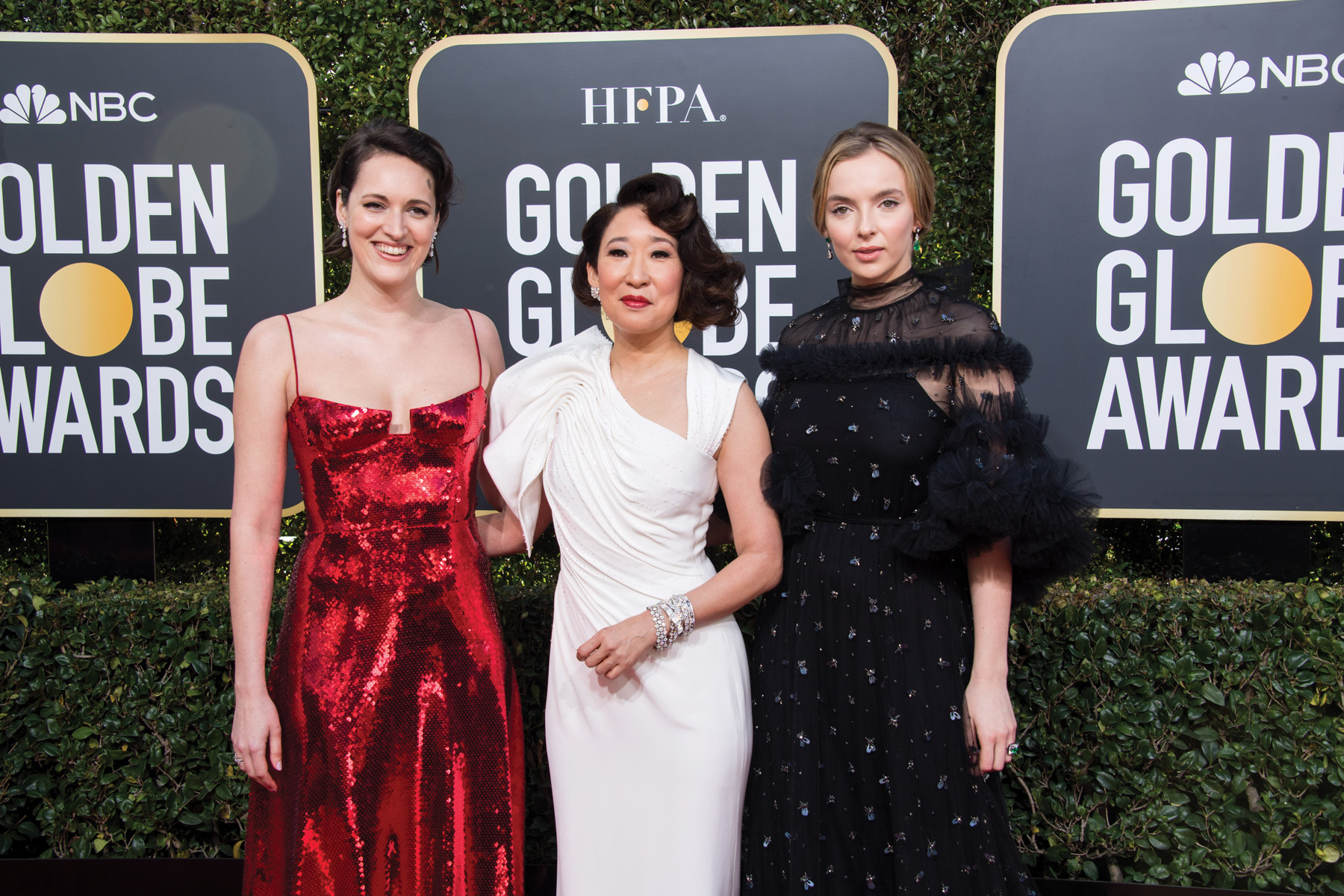 ©HFPA
On Ottawa
Oh has been a rebel from the get-go. The daughter of Korean immigrants, Oh grew up in Ottawa, Canada, a region that did not have a racially diverse community in the 70s. She developed an interest in the arts after her parents signed her up for ballet class and focused on both ballet and theatre during her schooling. Oh started her professional career at the young age of 15, attracting bookings for commercial and theatre parts. Despite being well situated for an acting career from early on, she came to a crossroads after high school. Having been accepted into the National Theatre School of Canada, it seemed as it would be the clear route forward; however, her parents urged her to take a journalism scholarship instead.
The duality of being both a bright academic and talented actress at a young age, along with the pressure from her parents, came to what was at the time a risky, but now wholly justifiable, response: she defied parental insistence and paid her own through theatre school. The gambit paid off quickly as after graduating, she almost immediately began to get casted in leading roles and she still maintains a close relationship with her parents, who have been her guests to many award shows. The first role she landed was in a biopic series about Evelyn Lau, in which Oh portrayed runaway teen prostitute turned author. Next came Double Happiness, in which she played Jade Li, a Chinese-Canadian woman torn between fulfilling her daughterly duties and pursuing her aspirations – a moment when art mimicked life. On all occasions, Oh made use of her effortlessly natural capacity to explore the emotional nuances of the characters she played and garnered critical praise from even the earliest of her on-screen roles.
In 2005, the start of long-running medical drama Grey's Anatomy catapulted Oh's name into international recognition. She played the role of Dr. Christina Yang, a talented and eager surgical intern. Immediately, audiences from around the globe grew fond of the wry and driven figure that Oh had crafted for the screen. Although she was not the titular character, Dr. Christina Yang quickly garnered fans that dreamed of having her fiercely loyal friendship or her intensely motivated professional drive. Despite the colour-blind casting system for the show, Oh was the only member of the main and recurring cast that was of Asian heritage. With her moving portrayal, she continually demonstrated why she had earned a place for herself on the show and how significantly empowering it is to have diversity on television. We as viewers had the pleasure of watching her character grapple with professional hopes and personal yearnings, witnessing her timely sardonic comedy and crying with her during deeply human lows. Not only did this make for her first Golden Globe award-winning performance on the show, but has also received the admiration from the creator and showrunner of Grey's Anatomy, Shonda Rhimes – who described writing lines for Oh as "one of the greatest gifts of my creative life" to Time Magazine. All the recognition and attachment to the role could not make her stay. By the end of the ninth season, Oh knew that it was time to let go of the character she had embodied for almost a decade.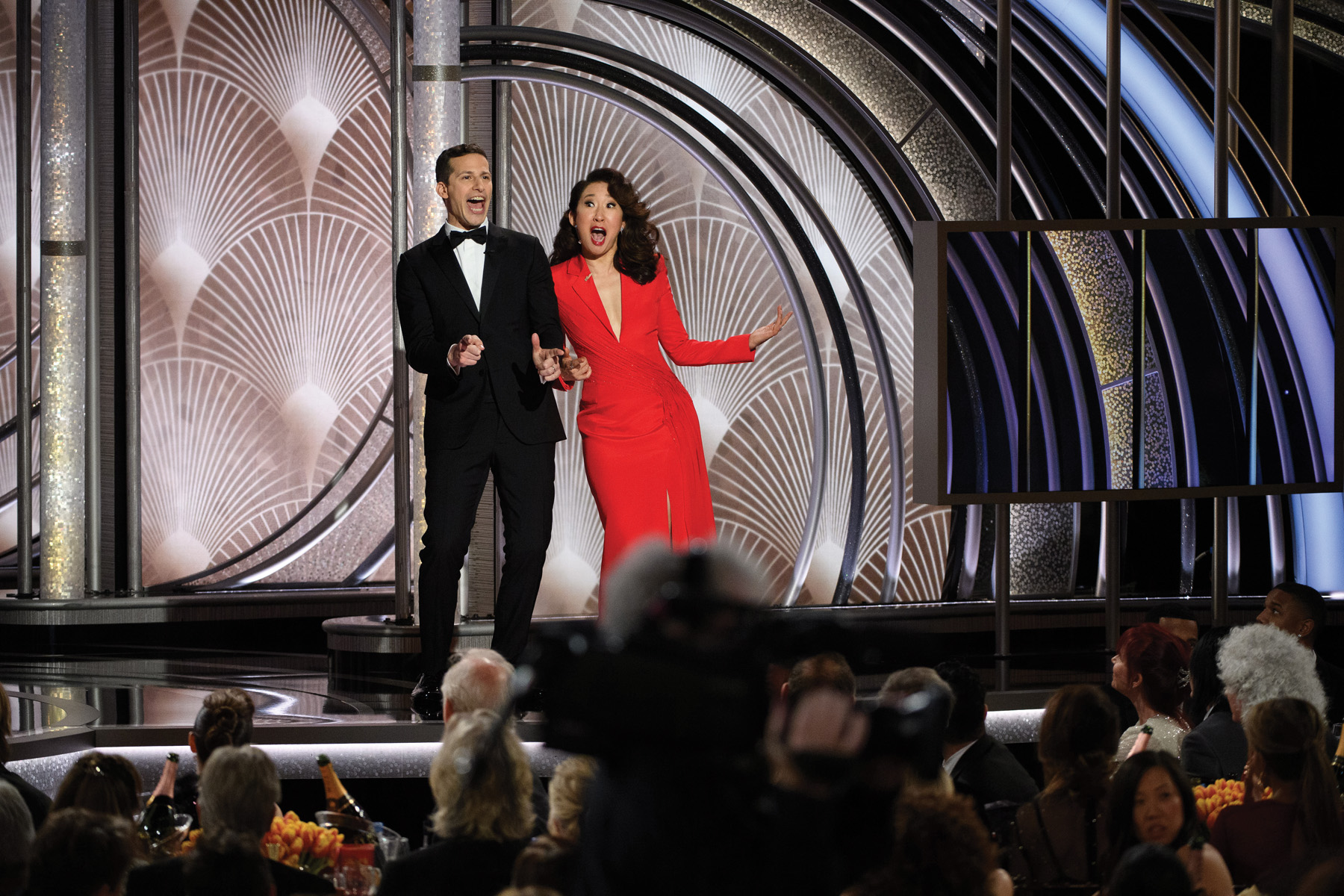 ©HFPA
On Killing Eve
Between Grey's Anatomy and her meteoric rise after stepping into the role of Eve Polastri, Oh went through a period of reading scripts, taking on smaller roles as she waited for a part that she felt she could engage with. She told Harper's Bazaar that "Waiting is not a passive thing."
The wait was most definitely worth it with her latest role on Killing Eve, a series that was considered to be such a guaranteed success that the show was renewed for a second season before the first had even aired –the third season was announced just days after the second season began to air.
On the show, Oh plays a British MI5 intelligence agent, Eve Polastri, who tracks a ruthlessly psychopathic assassin, Villanelle, played by Jodie Comer who is also an incredible talent. The game of cat and mouse set across Europe is thrilling as we discover undeniable chemistry and mutual obsession between the two women. We are left to question whether the events that involve are killing Eve or if she is becoming killing Eve.
The deadly combo of action and drama in the series is a refreshing makeover of the spy thriller genre. We finally have two women taking up either side of protagonist and antagonist dynamic, without missing a beat on the mystery, tension and intensity components that make the genre so gratifying to watch. Oh and Comer are taking the male-saturated tropes and reworking them into an immensely captivating show. In Oh's character, we see bravery but also the emotional drain and the toll that her workaholic attitude creates in her marriage, which is an unfamiliar element in spy thrillers, where attractions are commonly depicted to be fleeting and superficial. With Comer's character, Villanelle, we get to indulge with her in the lifestyle of an emotionally detached killer through the occupational hazards. Villanelle is a convincingly complicated killer with her atypical fixation with Eve. All in all, the bewitching characters and the enigmatic storyline has become an instantly popularly and critically acclaimed series that embodies the genre and also passes the Bechdel test -a rare achievement.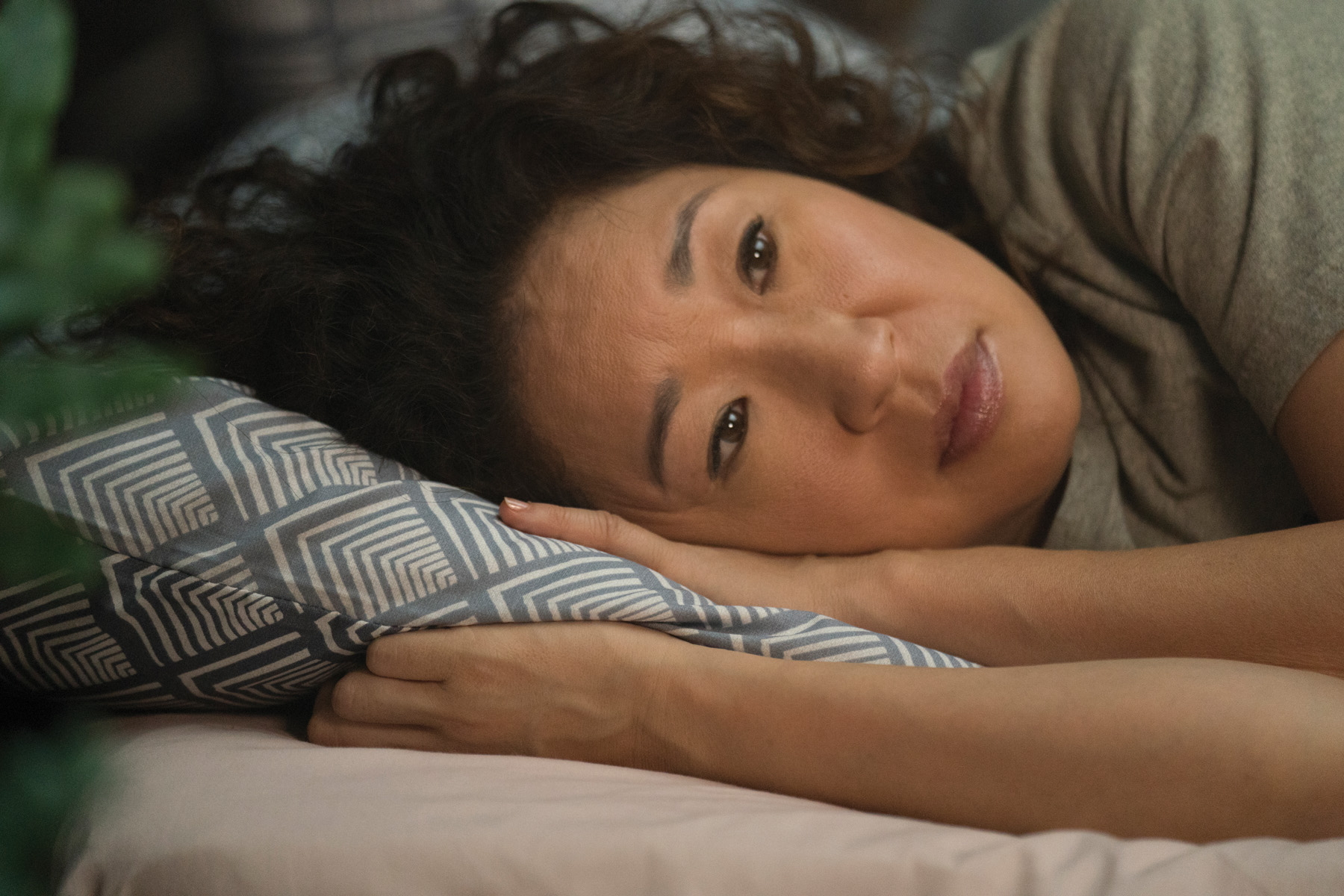 On Life
Oh told Harper's Bazaar that one of the many aspects of the show that she loves is the complexity and age range of the women that star in Killing Eve. It is not only a presentation of racial diversity, but also of age diversity with characters at different stages of their careers and lives depicted together in the same spaces. It is a statement that women of all ages also have a place on the screen in an industry that is known to discriminate on age for female castings.
Also on the topic of age, Oh has been outspoken about the joys of being in her forties, telling InStyle that, "forties are great. Things start making sense". And the confidence that she's grown from the industry was evident when she told the magazine, "At 47 it's like, 'You need me to put on a crazy dress with mirrors? Yeah, sure. I'm going to work the s**t out of this!' I don't know what I'm doing. It's, like, you give less f**ks.", "Aging is the greatest. It really gives you more space to be that person in the mirrored dress who has always been inside." She explained that she is more secure currently at 47 than in her twenties and added that she thinks her 50s will also be great.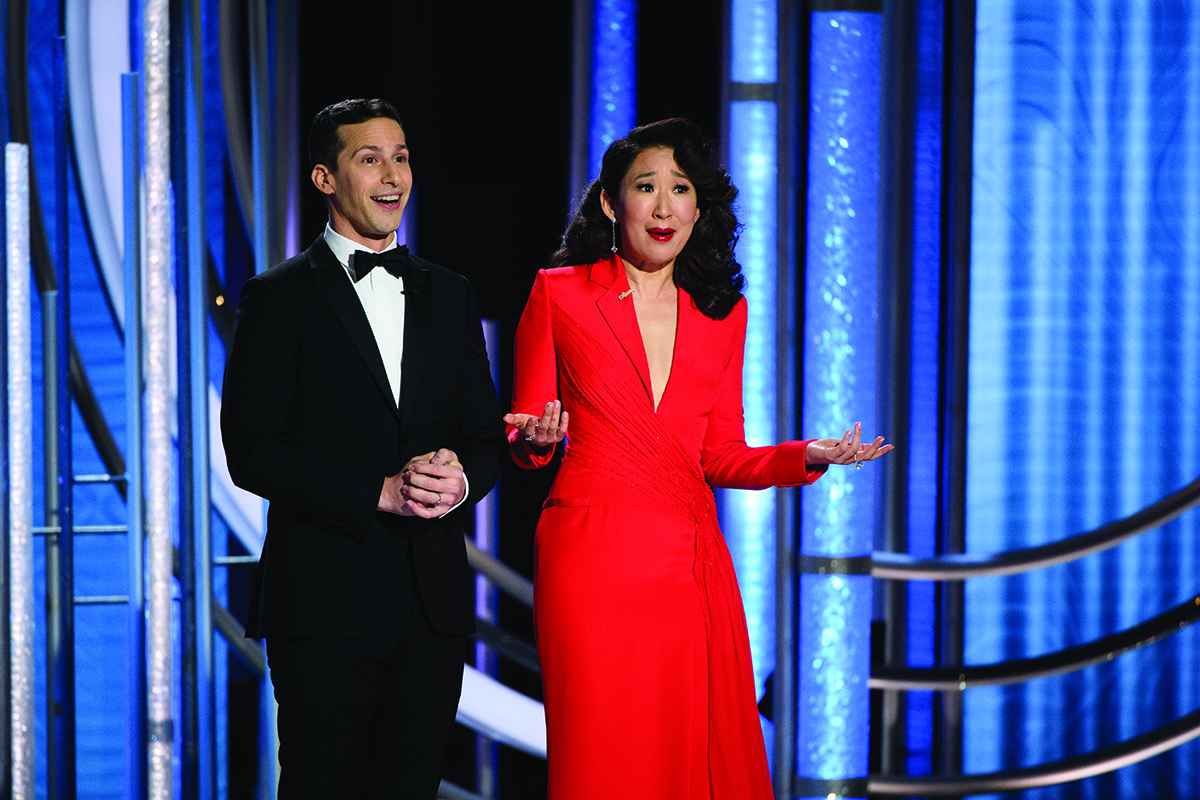 ©HFPA
Oh's attitude is a lesson in embracing the stage of life. Every character that she has played is a manifestation of what happens when you pursue your dreams. The success of the shows that her characters inhabit is undeniable evidence that there is a place for complex women of colour in film and television. Oh is a proponent of the changing standards in entertainment and a role model for those chasing their dreams.
New episodes of Killing Eve screens every Saturday at 1pm on TVNZ OnDemand and every Monday at 9.30pm on TVNZ 2.